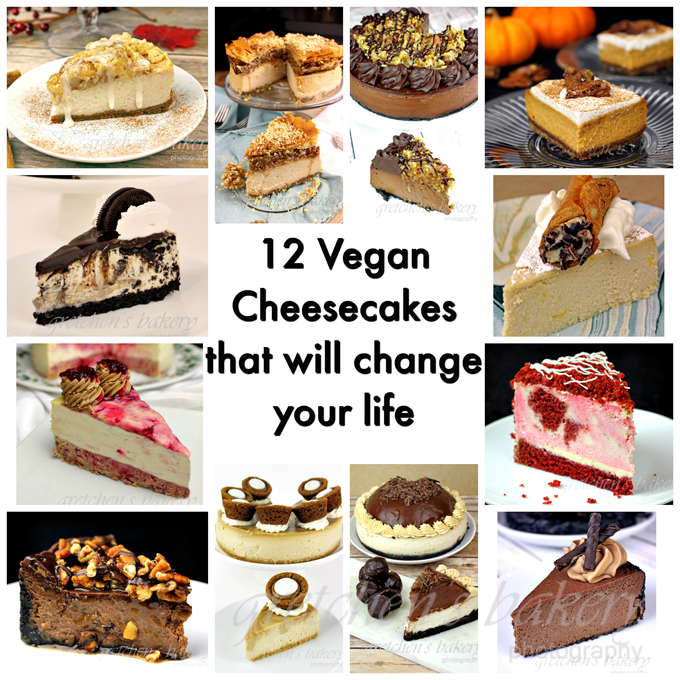 If there is one recipe I unabashedly pat myself on the back on when it comes to veganizing a classic, it is my cheesecake.
Ok well it's actually twelve recipes I've compiled for you here today, but they are ALL CHEESECAKES and each one just gets better from the last!
I have over two dozen cheesecake recipes to choose from on my blog @Gretchen'sVeganBakery but I had to narrow down my favorites for you and I settled on these twelve!
Each recipe below has a clickable link to the full written recipes with ingredients listed & instructions as well as a full step by step video tutorial!