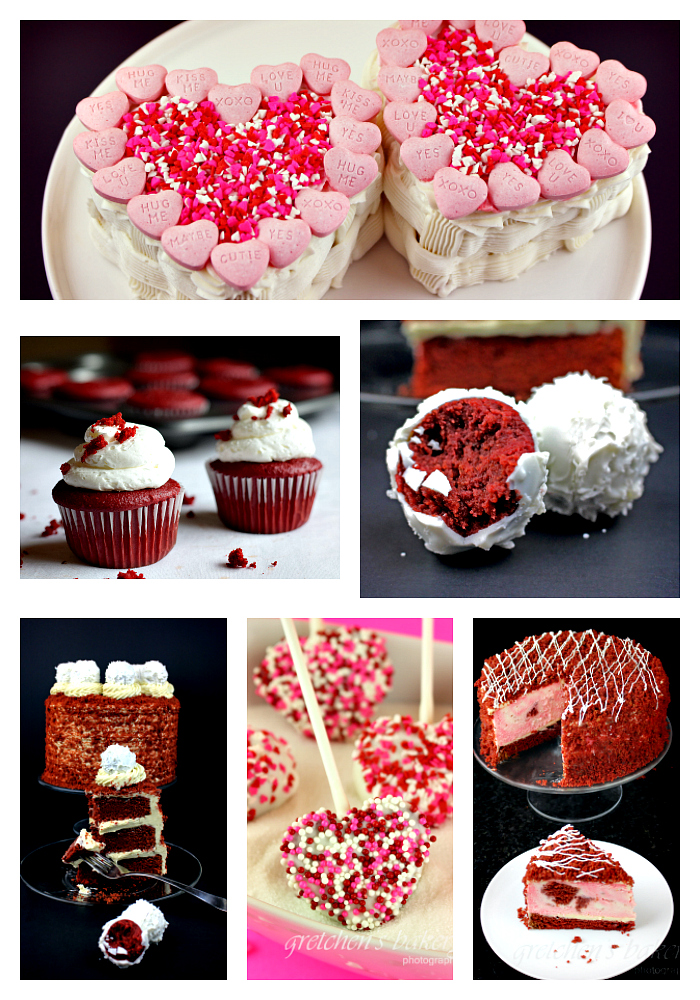 Let's face it Valentine's Day is the day we all break out the Red Velvet Cake!
Whether you like it or not it's about to get all red velvety up in here!
Most people either like Red Velvet Cake or they just don't.
If you are one of the "I just don't" people I am about to change your mind.
I know there is at least ONE of these SIX versions that will have you seeing Red! (But in a good way!)
ALL THE DESSERTS PICTURED BELOW HAVE CLICKABLE LINKS TO FULL RECIPES & VIDEO TUTORIALS!
First we have the NO DYE RED VELVET CAKE RECIPE complete with classic Ermine Icing!
So if you are someone who has has trouble with making Cream Cheese icing (since it often turns to soup!) you may find your new hearts desire with this recipe for Ermine Buttercream!
Not to mention this new recipe I rolled out several months ago uses beetroot powder rather than the heavy red dye we are used to seeing in most recipes.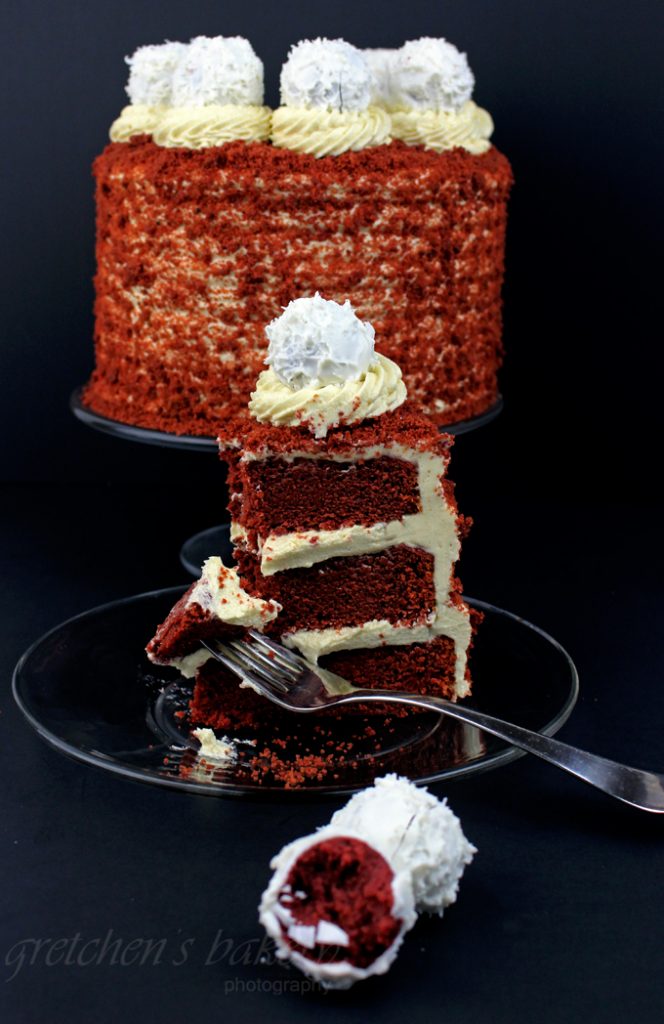 The second option is for those who don't mind using the red dye, as this version is the classic recipe and totally delicious!
Here I made them into individual dessert cakes and decorated them with Russian Piping Tips for  this stunning Valentine's Day version!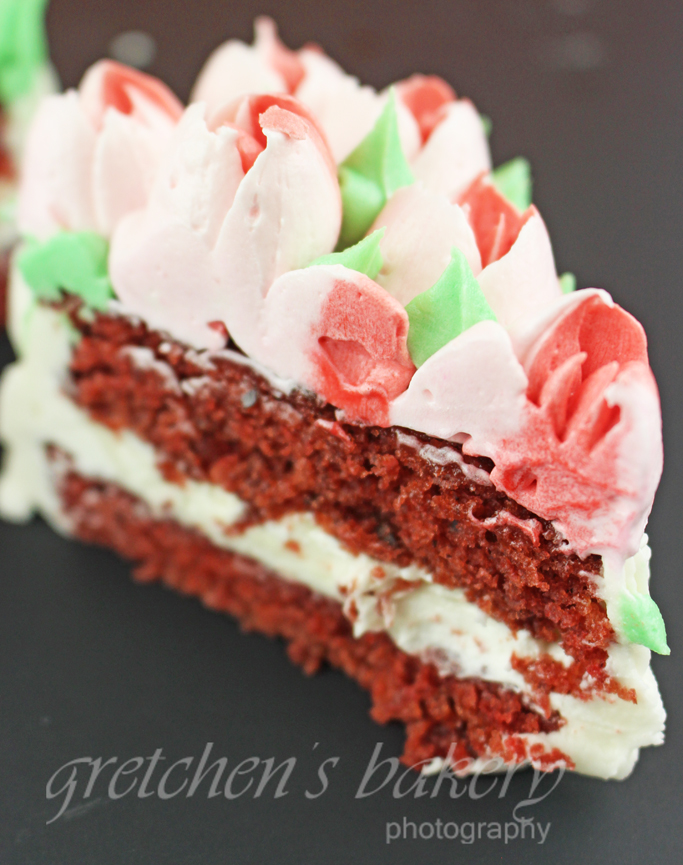 If building and decorating a whole cake or those beautiful rose bouquet individuals is just not your style, believe me I get that!
Just MAKE CUPCAKES!
Using either recipe you prefer of the two listed above, the No Dye version or the classic version~ either way they both bake up into really awesome cupcakes!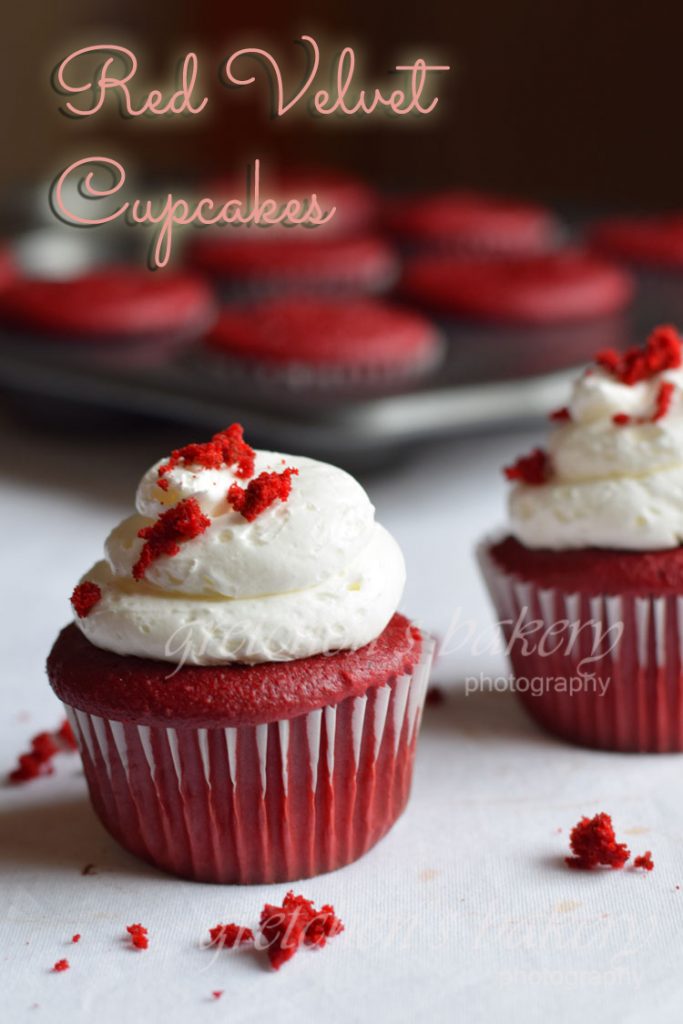 Now let's get down with decadence right here with this unbelievable vegan version of my Red Velvet Cheesecake!
This cake will have everyone in love with my red velvet cake as the base, more red velvet cake chunked up inside creamy New York Style Cheesecake and covered with more red velvet crumbs!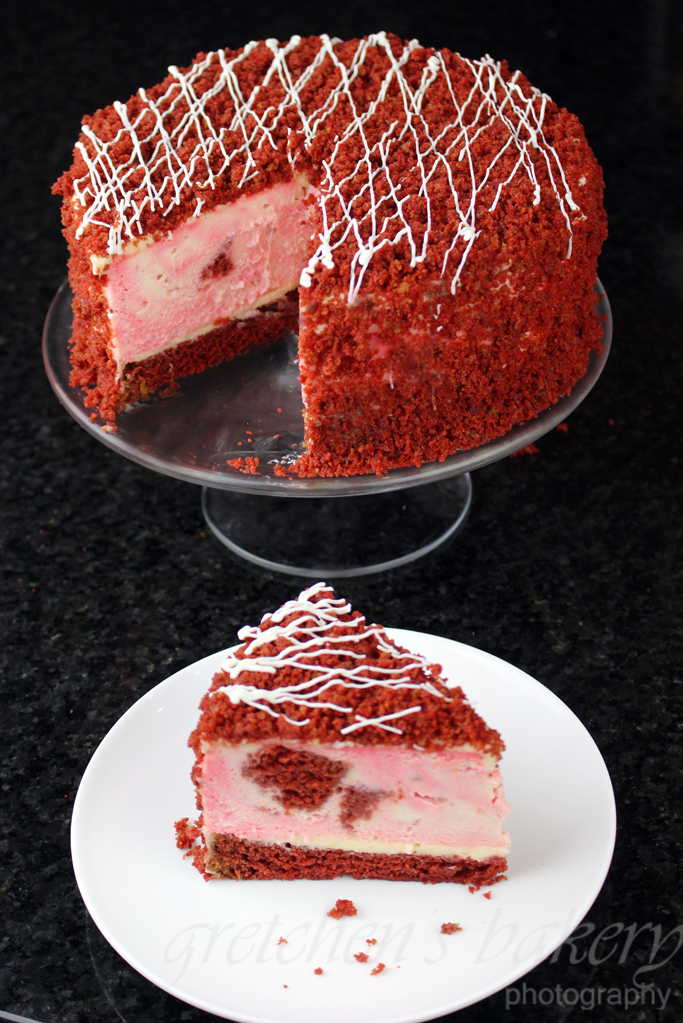 And last but not least, if some reason you have leftover red velvet cake or perhaps a red velvet cake disaster!??
Like a broken cake layer or maybe you didn't use my famous professional bakery Pan Grease recipe and your cakes stuck in the pan!?
You can always turn a major fail into a major win with these Cake Pops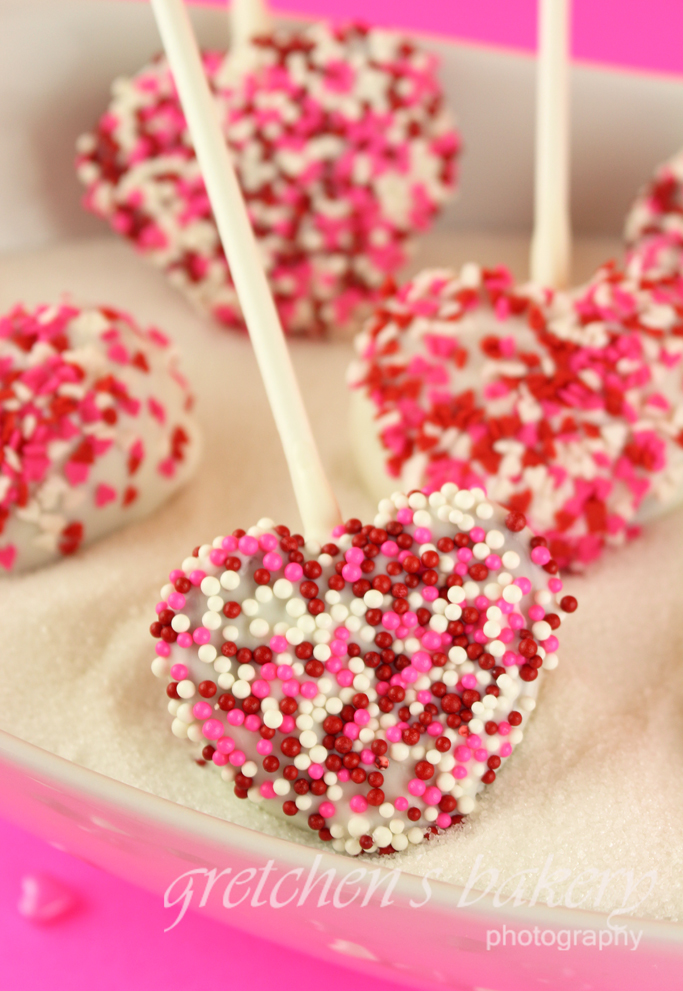 OR if you don't even have the stick… just make Cake Balls!!