Here is another great recipe using the Plant Based Egg egg replacer by Freely Vegan.
You will love all the recipes using this egg replacer as it makes baking easy and successful every time.
This is a basic base muffin recipe that I have made Lemon Blueberry, but I use this recipe all the time to make Date and Walnut, Chocolate Chip and more!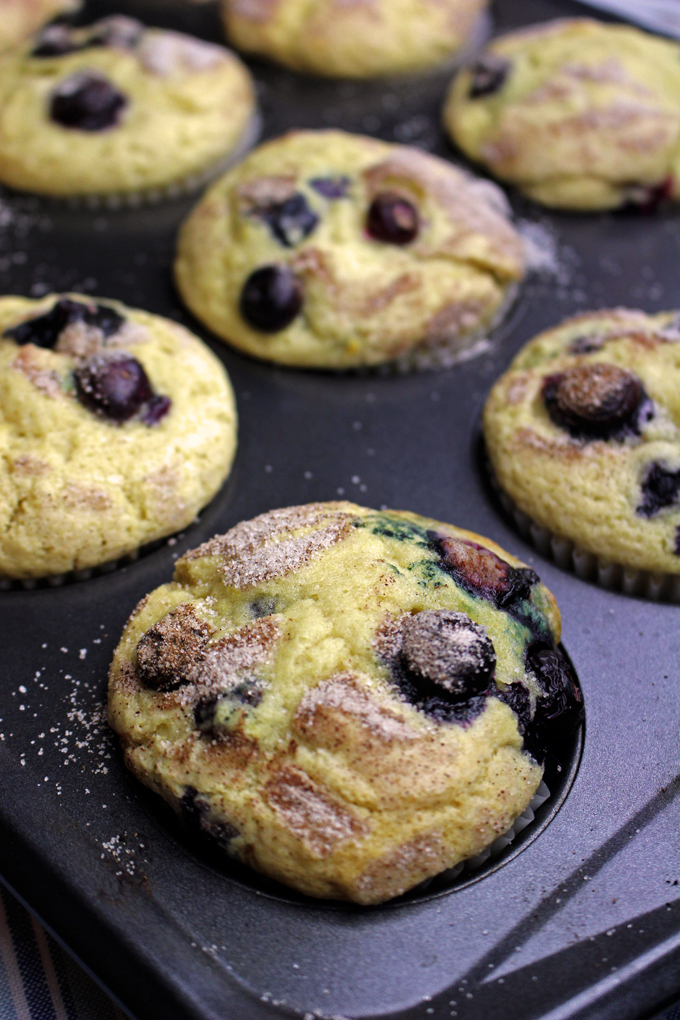 Basic Muffin Recipe
When I make the blueberry variation I always add lemon zest, this is not necessary though or when you are using the other add ins.
Just use your judgment for where you think it will enhance the recipe
Ingredients
Vegan Butter 8 Tablespoons (112g)
Granulated Sugar 1 cup (200g)
Soy Milk ¾ cup (180ml)
Vinegar (apple cider) 2 teaspoons (10ml)
Vanilla Extract 1 teaspoon (5ml)
Almond Extract *optional 1 teaspoon (5ml)
All Purpose Flour 2 Cups + 1 Tablespoons (258g)
The Plant Based Egg1 teaspoon (2.4g)
Salt ½ teaspoon (3g)
Baking Powder 1 teaspoon (5g)
Baking Soda ½ teaspoon (2.5g)
Lemon Zest 1 teaspoon
Blueberries fresh or frozen 1½ cups *Or any fruit, nuts, chips you prefer
Instructions
Cream vegan butter & sugar to light & fluffy about 3 minutes on medium to high speed
Combine the soy milk, extracts and apple cider vinegar
Sift the flour with the baking powder, soda, salt and Plant Based Egg
Add the lemon zest *if using to the creamed butter mixture
Add half of the soy milk (it will curdle slightly this is OK)
Add half of the sifted dry ingredients mix just until combined
Add the other half of the soy milk milk to combine
Add the last of the dry ingredients
Fold in the blueberries by hand
Scoop into lined muffin tins and top each muffin with optional 2 teaspoons of cinnamon sugar bake in a preheated 375°F oven for 25 - 30 minutes until done