Black Bean Brownies.
Ok I know it sounds totally weird, which is why I had to try this recipe! I mean who puts black beans in dessert!?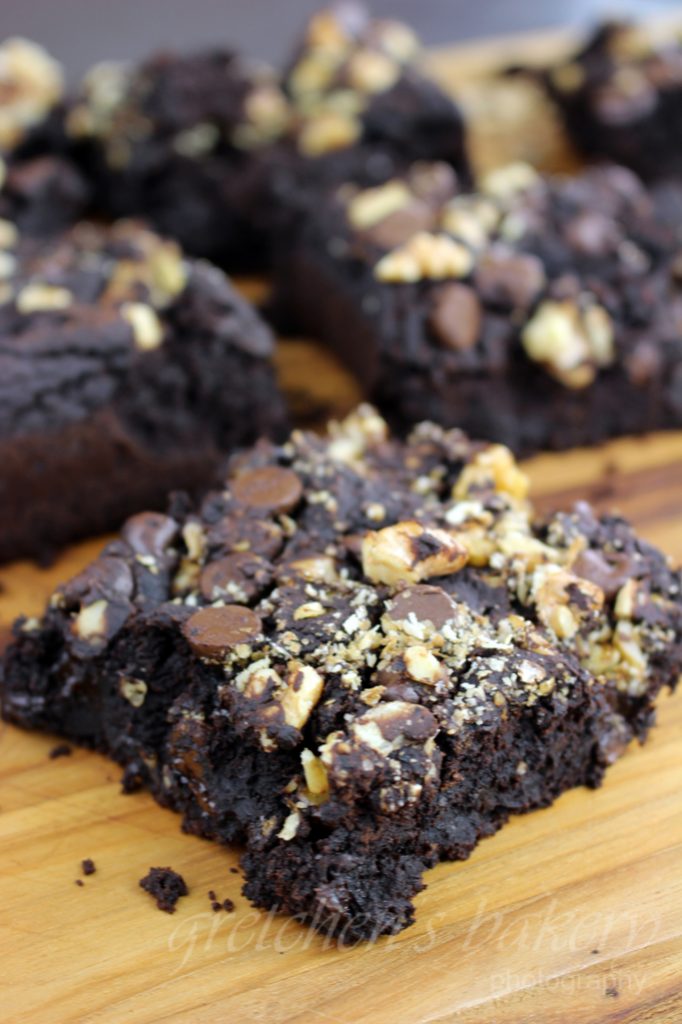 Well, I found this recipe on Esther's Kitchen, you know~ Esther the Wonder Pig?
Wait, You don't know Esther the Wonder Pig!? Yikes you must go see her! She is fabulous and her story is amazing!
Now, I have seen recipes for Black Bean Brownies floating around the net for a while and finally decided to see what this was all about.
I am so glad I did!
These brownies are amazing!
You know me, I have a deep and meaningful relationship with chocolate, and the darker the better!
Well let me tell you, these black bean brownies are so rich, so chocolate-y, so moist and fudge-y you are going to be amazed #1 that they are Gluten Free and well, by now we should know #2 is a bunch of gibberish because Vegan Desserts are freaking awesome!!
This recipe is so easy to make all you need is a food processor and about an hour and you are on your way to brownie heaven!
Black Bean Brownies
Ingredients
Black Beans 2 - 15oz cans drained and rinsed
Flax Meal ¼ cup (32g)
Milk Alternative of choice ¼ cup (60ml)
Cocoa Powder (I used Dutch process) 1 cup (90g)
Baking Soda 1 teaspoon (5g)
Baking Powder 1½ teaspoon (7g)
Maple Syrup ½ cup (120ml)
Vegan Butter 3 Tablespoons (42g)
Brown Sugar ¼ cup (53g)
Vegan Chocolate Chips ½ cup
Walnuts ½ cup
Instructions
Melt the vegan butter and then combine all the ingredients (except the nuts and chips) together in a food processor and process smooth.
Spread the batter into a lightly greased and parchment lined 8" X 8" baking pan
Sprinkle the nuts & chips on top
Bake in a preheated 350°F oven for approximately 35 - 45 minutes.
Cool before removing from the pan then cut into desired portion size
Notes
Store brownies at room temperature in an airtight container for up to 4 days

Refrigerate for longer storage or freeze wrapped well for up to 1 month