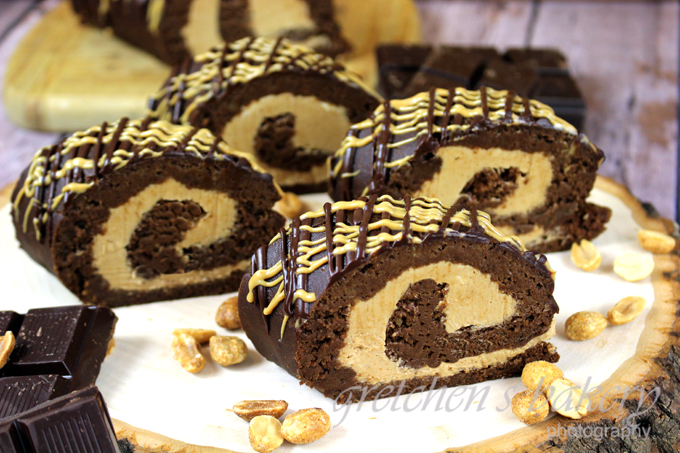 You know what they say, 3 Times a Charm and this proved to be true for me, whilst making FragrantVanillacake.com 's recipe for Chocolate Swiss Roll Cake!
It took me 3 attempts to get it right, but please note that is no ill reflection on Amy's recipes and everything to do with me and my troubles that day!
If you want to see WHAT NOT TO DO! Check out the video below for my first attempt and major FAIL with the Swiss Roll Recipe.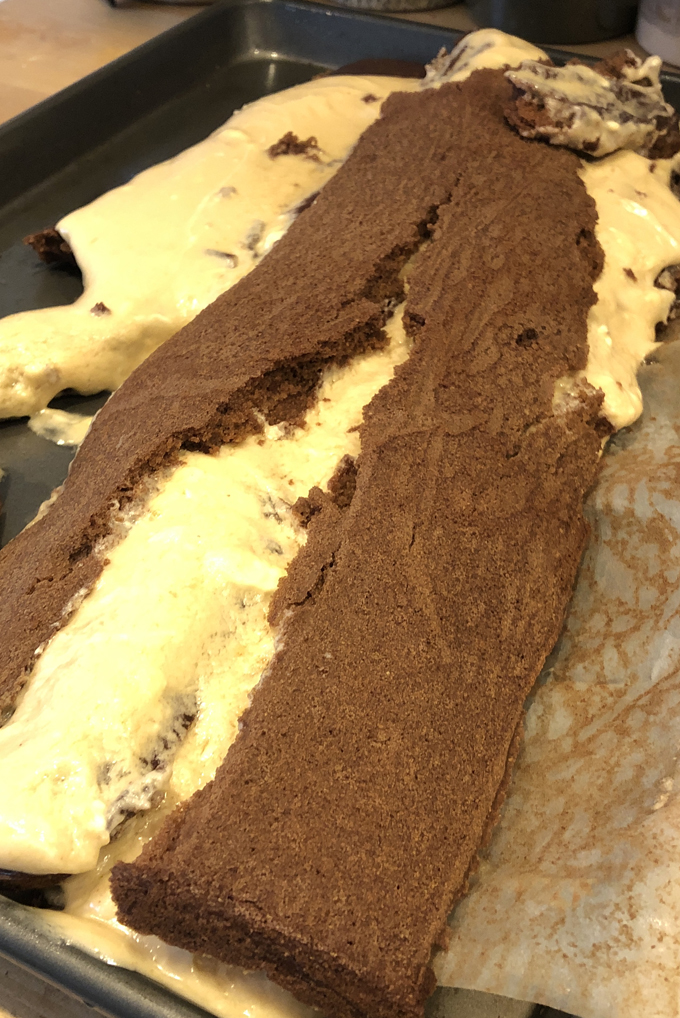 THIS VIDEO BELOW FOR THE EPIC FAIL!
SUCCESS VIDEO AT THE BOTTOM OF THIS POST!
But at least I came out of that major FAIL with this invention for Ice Cream Cake in the style of Tin Roof Sundae!
You really don't have to fail to make that recipe, so if you want to check out how to make a super simple Vegan Ice Cream Cake, definitely click through for that!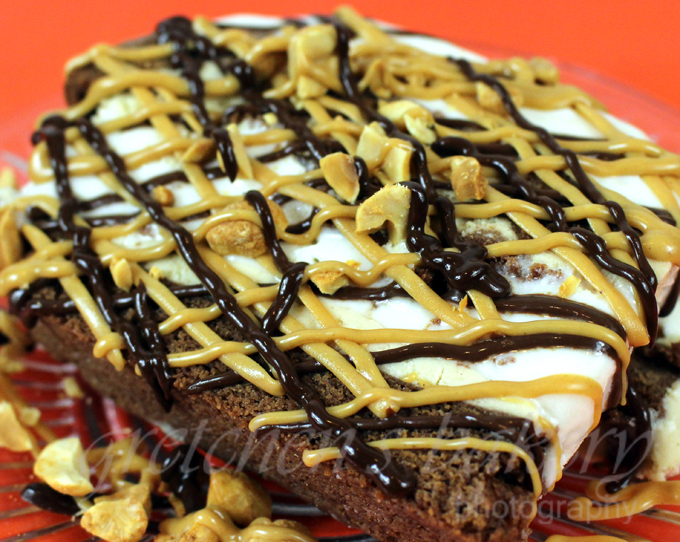 But let's get back to the topic at hand and that is this awesome Chocolate Peanut Butter Swiss Roll courtesy of FragrantVanilla.Com !
As I mention in the video, you can use Amy's recipe for the peanut butter-coconut filling OR go for my Peanut Butter Buttercream filling instead!
It is simply my recipe for American Buttercream mixed with Crazy Richard's Peanut Butter Powder! I think I added about ½ cup of the powder to a half recipe of buttercream.
You really don't need more than a ½ recipe of the buttercream to fill her recipe for the chocolate sponge cake.
I made a small recipe of Ganache for the drizzle and then melted some peanut butter to drizzle as well.
This cake is so incredibly fudgy and Amy's recipes are naturally lower in sugar so you don't have to feel guilty eating 4 pieces! #ME.
WATCH THE VIDEO BELOW FOR HOW EASY IT IS TO MAKE THIS CAKE!