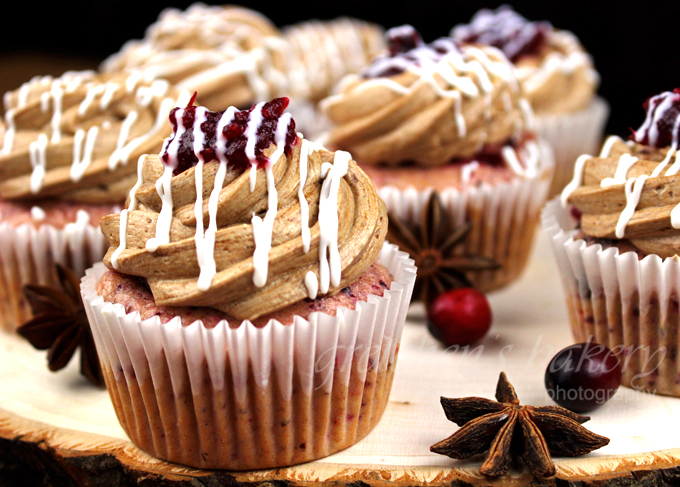 'Tis the season where we go from everything pumpkins to everything cranberries!
Well lucky me because I happen to love both almost equally!
So let's get a perfect Cranberry Sponge Cake into the mix!
While I made this recipe into cupcakes with my homemade cranberry compote for a stuffed cupcake; this sponge cake recipe is so versatile and can be paired up with almost any filling and icing you can dream of!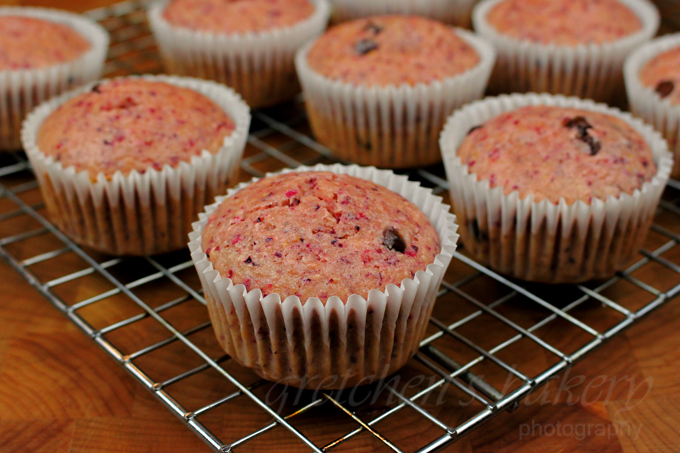 With Mocha Buttercream icing this cupcake tasteS just like my old favorite coffee drink, the Cranberry Mocha Latte!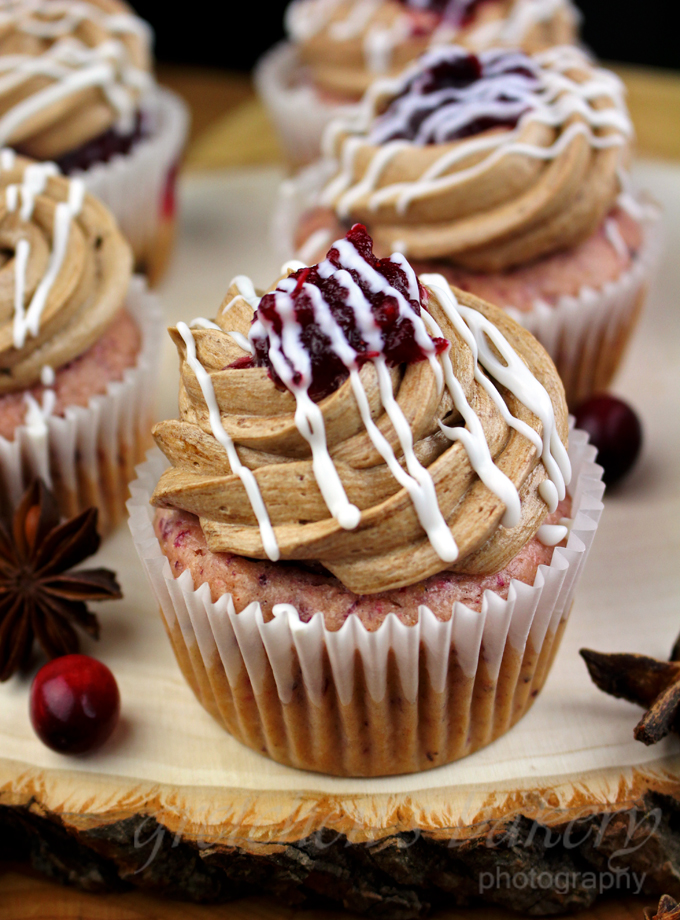 This is actually an updated version of my cake from a couple years ago with these similar flavors!
Yep, I sure do love mocha-cranberry cakes!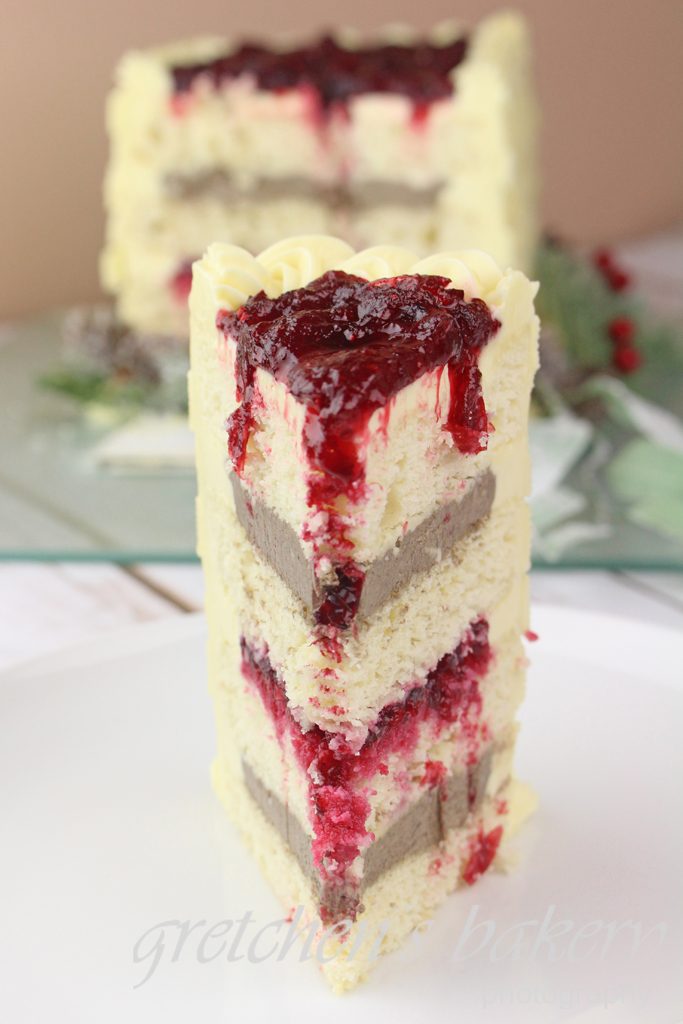 This updated version though is so stunning, I just love the color of this cake recipe and the speckles of fresh cranberries throughout.
Stuffed with the cranberry compote, these cupcakes are just bursting with holiday cheer!
The chocolate chips are optional, but since I found dairy free chips at Wegman's now I use them in just about everything, not to mention….chocolate! Duh!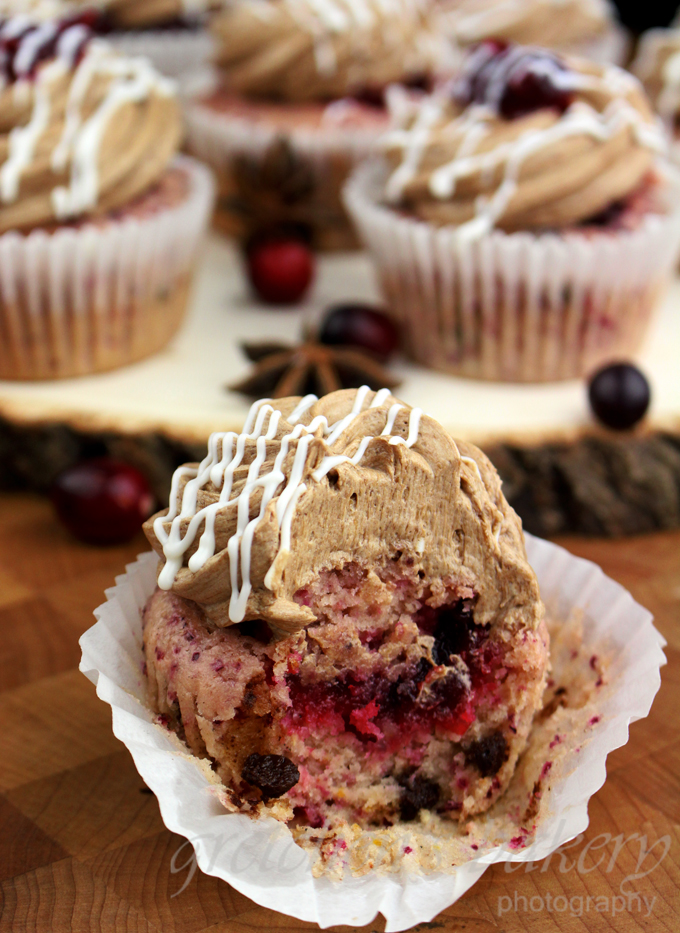 For cake layers instead of cupcakes, you will get 3-7″ Layers from this recipe below.

Cranberry Cupcakes with Mocha Buttercream
This recipe makes 18 standard sized cupcakes or 3-7" Layers. If you only have 8" layers, just divide the batter between the 2-8" pans for thinner layers.
I am using
The Plant Based Egg by Freely Vegan
for the egg replacer as it is my favorite & I use it in 90% of all my bakes now, but if you cannot get that you can sub in another proprietary blend egg replacer in same quantity, results may differ.
If you do not have cardamom, you can leave it out.
Ingredients
For the Cranberry Cake:
All Purpose Flour1¾ cup (220g)
Cinnamon 2 teaspoons
Cardamom 2 teaspoons
Baking Powder 3 teaspoons
Salt 1 teaspoons
Fresh or Frozen cranberries 6 ounces approx 1¼ cup
Vanilla Extract 2 teaspoons
Plant Milk *I am using soy milk 1 cup (237ml)
Granulated Sugar 1 cup (200g)
Vegetable Oil 9 Tablespoons (135ml)
Orange Zest 2 teaspoons from approximately 1 medium orange
Chocolate Chips *optional 1 cup
For the Mocha Buttercream:
1 recipe Your Favorite Buttercream
Cocoa Powder 1 Tablespoon
Instant Coffee Granules 1 Tablespoon
Hot Water 2 Tablespoons (30ml)
For the Cranberry Compote:
1 16ounce bag Fresh or Frozen Cranberries
Granulated Sugar 1½ cup (300g)
Cranberry or Apple Juice or Wine ¾ cup (180ml)
Water ½ cup (120ml)
Star Anise Pods 5
Cinnamon 2 teaspoons
Orange Zest and Juice from 1 large orange
Instructions
Combine all the ingredients (except for the chocolate chips) together in a food processor or blender and blend until everything is evenly distributed and smooth batter.
Fold in the chocolate chips
Portion into lined cupcake molds filling them ¾ of the way to the top and bake immediately in a preheated 350°F oven for approximately 20-25 minutes or when a toothpick inserted into the center comes out with moist crumbs
Prepare the cranberry compote by combining all the ingredients together in a medium heavy bottom sauce pot over medium high heat and bring to a boil.
Reduce the heat to low and simmer for 15minutes, stirring occasionally
Remove the anise pods and then with a hand blender puree the sauce to a chunky compote, the cranberry sauce will thicken significantly and gel as it cools.
Prepare the mocha paste for the buttercream by combining the cocoa powder & the coffee granules with the hot water, whisk smooth, cool to room temperature
Prepare the buttercream as per the recipe instructions on that blog post and at the last stage of mixing add the cooled mocha paste
Hollow out the centers of the cooled cupcakes and stuff with 1 Tablespoons of the cooled compote, then ice with the buttercream
Notes
Cranberry cupcakes can be stored at room temperature for up to 4 days