Vegan Peanut Butter Cups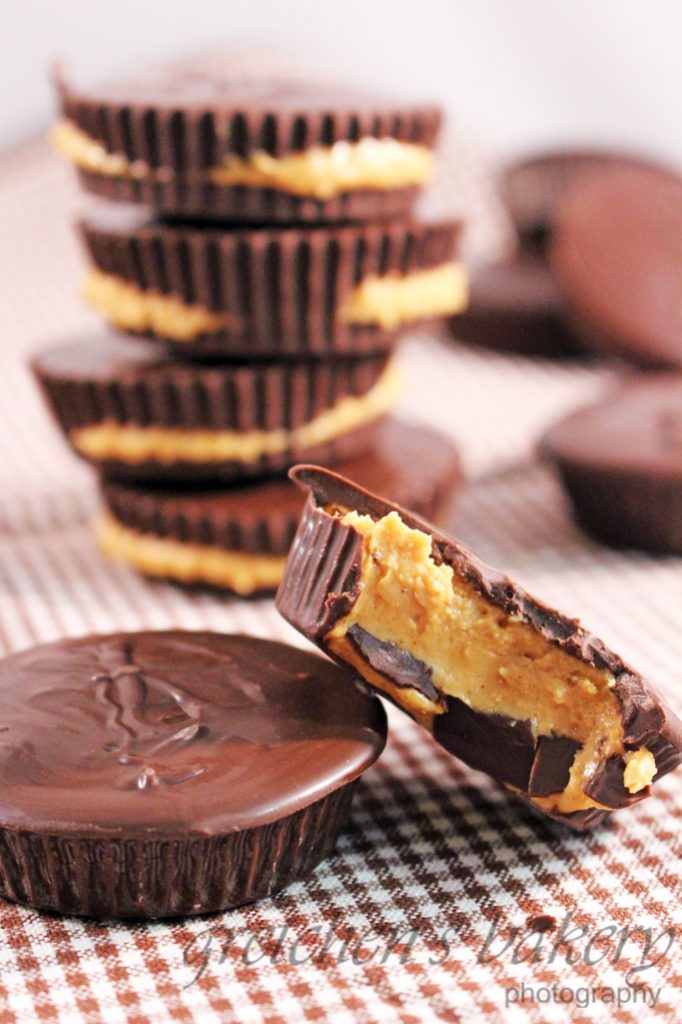 Creamy Peanut Butter 1 Cup (256g)
Confectioner's Sugar ½ Cup (63g)
Graham Cracker Crumbs ¼ cup (36g)
Salt ¼ teaspoon
Vegan Semi Sweet Chocolate 1 lb (454g)
Cream the peanut butter with the confectioners sugar, graham crackers and salt.
Pipe or spread into chocolate the chocolate molds, OR into paper cupcake liners in a cupcake tin if you don't want to buy the molds.
Layer with the peanut butter cream and then another layer of chocolate
Allow to set and then pop them out of the molds!
Watch the video tutorial for how to do it!