Snickerdoodle Apple Pie Bites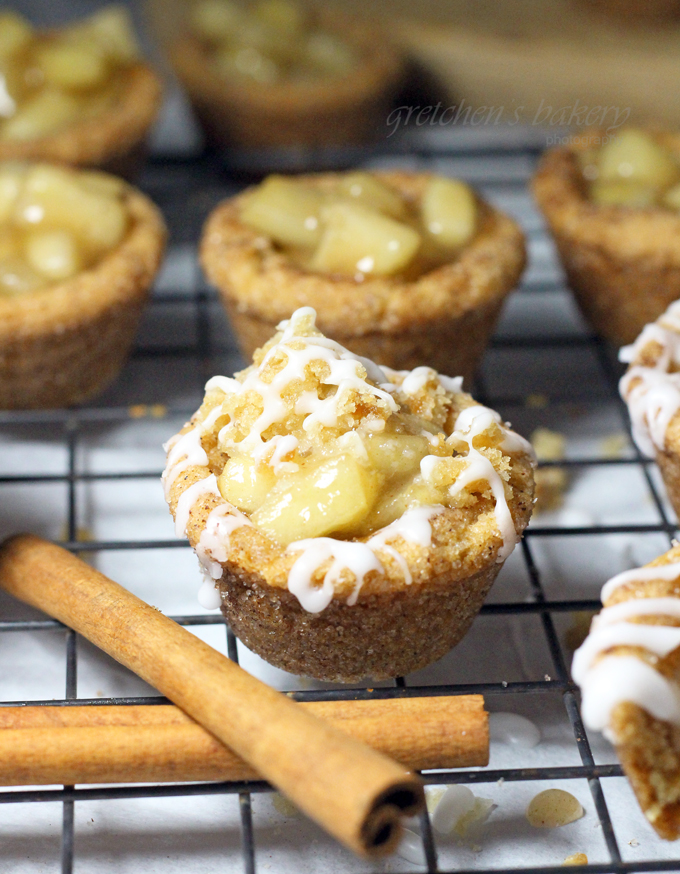 Spray your mini muffin pan lightly with pan grease and preheat the oven to 350°F
Prepare the Snickerdoodle cookie recipe as per the instructions on that post
After rolling the dough balls in cinnamon sugar place each one into the cavities of the mini muffin pan and then bake in the preheated oven for 10-12 minutes or until golden brown
Once they come out of the oven and they are still hot you will press the centers of each one with a teaspoon measure to make the indent for the filling
Prepare the apple filling as per the instructions on that post and once it is ready you can immediately fill the cookie cups with the hot apple filling.
*The apple filling does not have to be hot, but it is OK if it is.
**You can actually make the cookie cups & the filling ahead of time and fill them when you re ready to serve.
Snickerdoodle Apple Pie Bites can be kept at room temperature wrapped loosely for up to 3 days in cool climates.

For longer storage refrigerate in an airtight container for up to 8 days or freeze wrapped well for up to 1 month

The filled cookies will start to absorb the liquid from the filling after a day or two and become soggy eventually, so if you prefer the crisp cookies you should fill the cups with the apple only before serving
Recipe by
Gretchen's Vegan Bakery
at https://www.gretchensveganbakery.com/snickerdoodle-apple-pie/