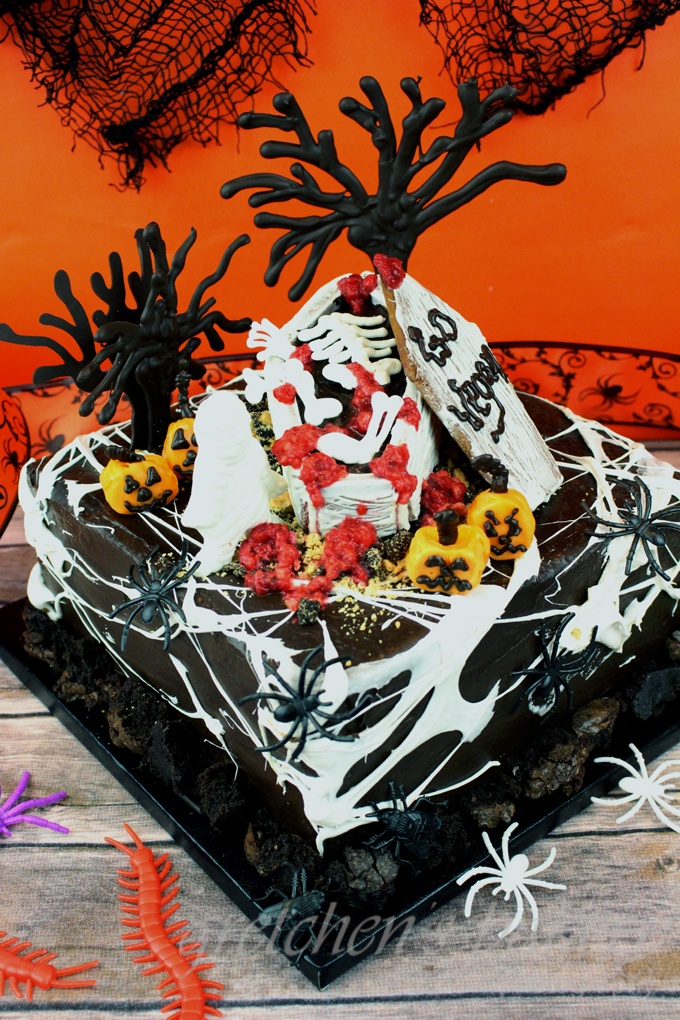 Ok first things first, I AM NOT much of a cake decorator anymore, BUT I did have fun with this one!
This whole cake idea stemmed from the Gingerbread Coffin.
Originally I was going to make ONLY the coffins, filled with ganache and dripping in raspberry "blood" as a cute little individual dessert treat.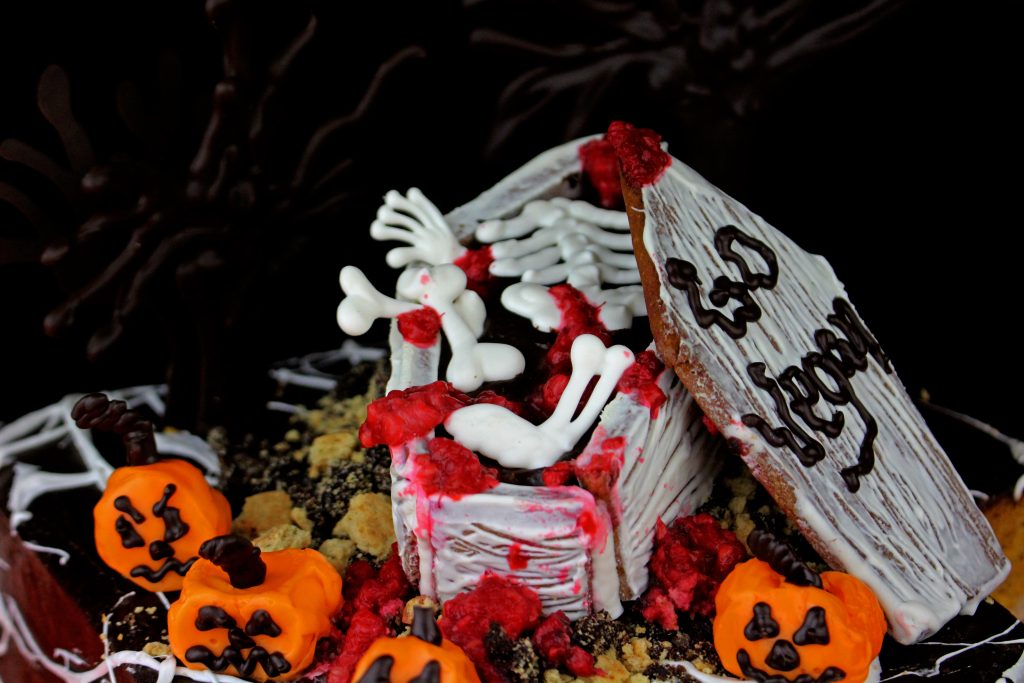 But I thought, let me have a go at a fun Halloween Graveyard Cake!
I am not sure which part of this cake I am happiest about, the Pumpkin Velvet Cake, the Gingerbread Coffin or my first foray with marshmallow spider webs! LOL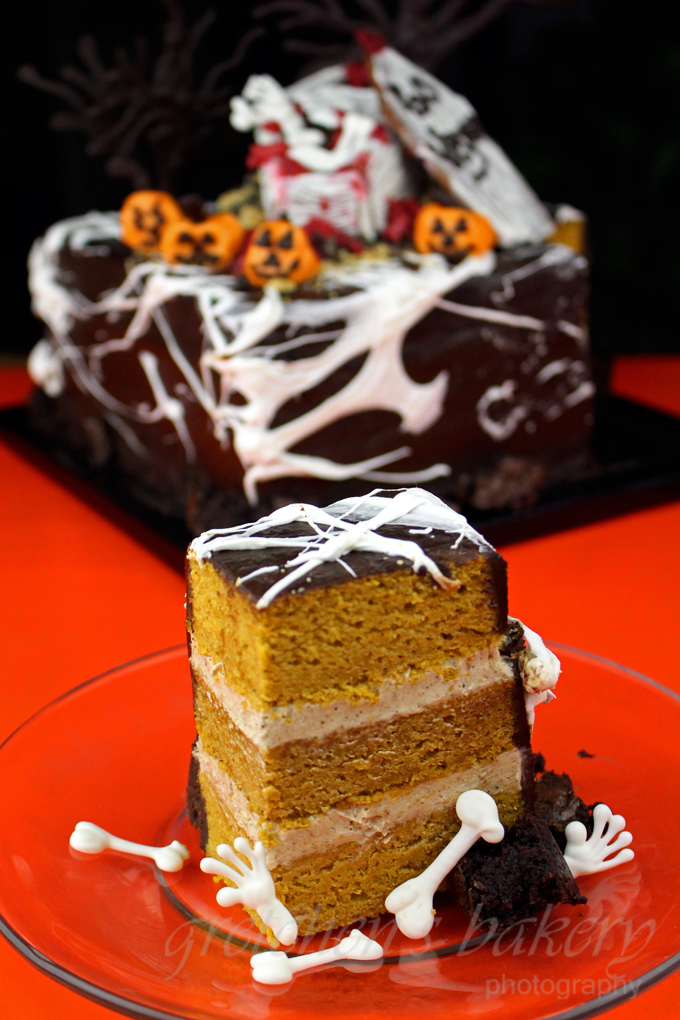 See how much fun I had?
I know you will too, so give it a go!
The best part about decorating Halloween Cakes is that you don't need much skills because the worse they look, the creepier they are!
The decor is optional, but if you decide to do it the way I did, you will need 1 bag of Dandies Marshmallows, 6 ounces vegan semi sweet chocolate for the scary trees, 6 – 8 ounces of vegan white chocolate for the bones & to glue the gingerbread coffin together and a ½ recipe of Gingerbread Dough to make the coffin.
Halloween Graveyard Cake
This is a
Building On Recipes Project
so you can really use any cake recipe, filling and icing you prefer.
But if you want to make this cake as I show you here, the recipes are listed below
In the video I said I used 8" square pans, but I actually used 9"- whatever you have is fine, 1" really doesn't make a big difference here, and you will also need the pumpkin cake recipe
2X not 3X
as I incorrectly stated in the video.
Instructions
Prepare 2X the cake recipe as per the instructions on that blog post, divide the batter between 3- 9" (or 8") square pans that have been greased and parchment lined.
**If you do not have 3- pans it is OK to let the batter sit on the counter while the others bake.
While the cake is cooling, prepare the buttercream as per the instructions on that blog post and add the last stage of mixing add all the spices.
Prepare the ganache
Assemble the cake as shown in the video tutorial
Notes
Cake is best served at room temperature and can be stored at room temperature for up to 4 days.

For longer storage keep in the refrigerator for up to 9 days