This past Christmas it seems everyone and their mother got a Pressure Cooker.
Well I did not. But don't feel bad for me, because I really didn't want one.
I'm still not so sure that I do, even though I was generously sent one to test and review from COSORI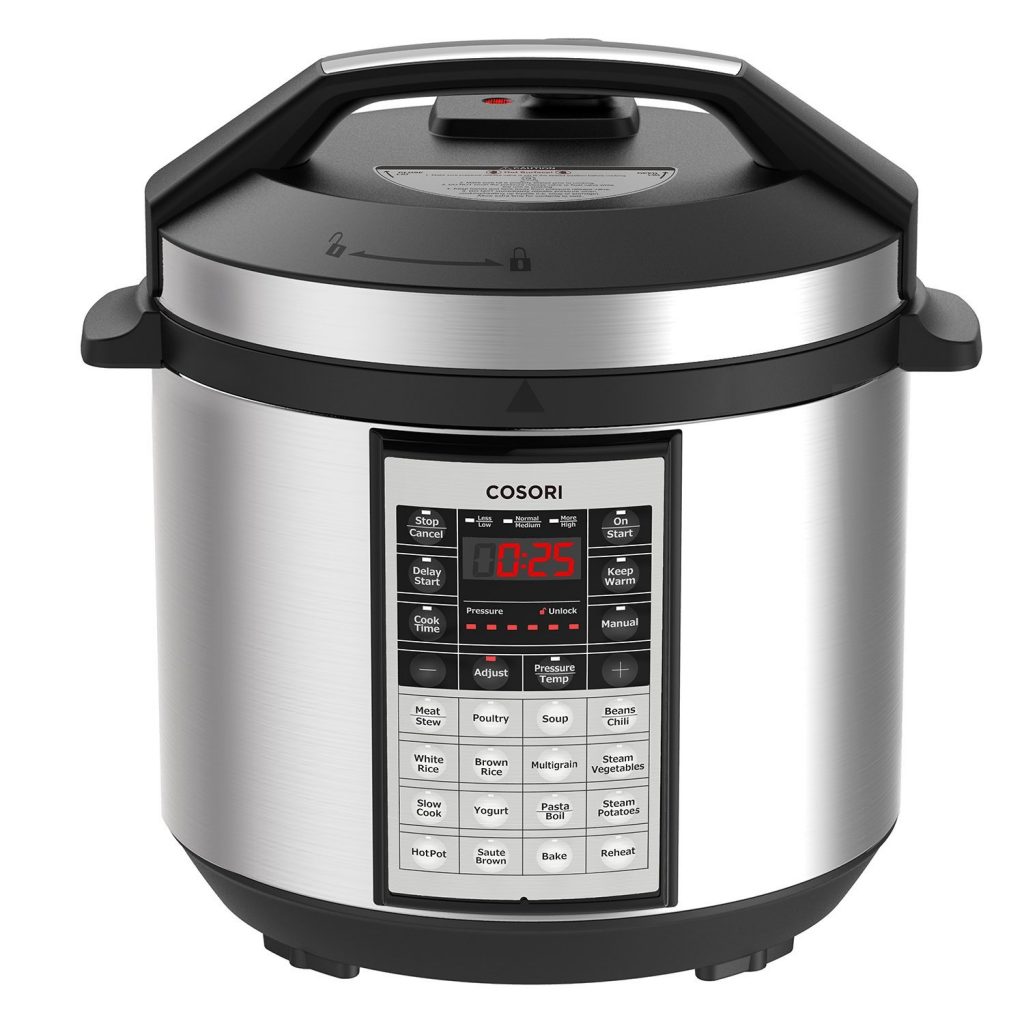 Now let me just preface that statement to say that I am old school.
For example I just last year upgraded to a smartphone from a flip phone.
I don't often see the need for new fangled things.
I have so many gadgets, do I really need another one?
I mean, I cook my oatmeal in a pot every morning on the stove set to low while I get myself together and in 10 minutes it's ready and so am I.
But then again I am in love with my new air fryer, so maybe I am changing my old dog ways?
Not to mention I was very curious about this new Multi Function Cooker craze so I accepted this gadget with the promise to do a review on my Youtube Channel.
So while I am not getting paid to endorse this product I did get one for free.
If you are interested in getting your own Multi Function Cooker, COSORI is offering a 15% off coupon code if you buy from the link here
They also have a facebook group for Pressure Cooker aficionados (and beginners!) where you can get tips, ideas and answers and recipes too!
But enough about them, let's talk more about me! 😉
Check out my video below for my review and a really awesome new recipe that I made in it!
Lemon Parmesan Risotto with mushrooms and spinach!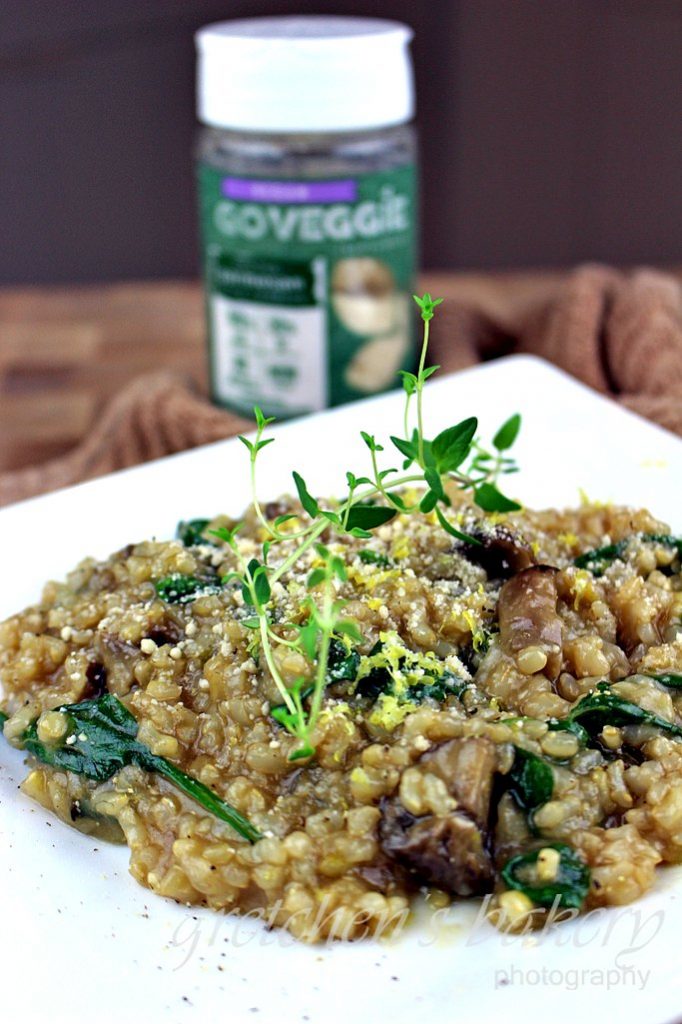 I do love risotto, ever since Gordon Ramsey blasted one too many people for not cooking it properly on Hell's Kitchen; I tried my hand at many years ago and was hooked on the creamy deliciousness of this rice dish.
If you have ever  made Risotto though, you know it takes alot of time and attention to get it right
The COSORI Multi Function Cooker boasts a shorter cooking time for pretty much everything and one perk is that you don't have to baby sit this dish while it cooks.
You are free to roam around the kitchen as it does all the work!
My recipe below includes spinach, mushrooms, lemon zest and parmesan cheese and I think you will really love the recipe and maybe the Multi Function Cooker too!
Instant Pot Lemon Parmesan Risotto
Serves:
serves 4-6 people (6 cups total)
Ingredients
Arborio Rice (short grain brown rice) 2 cups
Vegetable Stock 4 cups
Vegan Butter 4 Tablespoons
Onion 1 cup chopped
Garlic 3 cloves minced
Fresh Thyme 1 Tablespoon
Mushrooms 1 cup chopped
Lemons 2 small for the zest and juice
Vegan Parmesan Cheese ¼ cup + more for sprinkling
Baby Spinach Leaves 2 cups
Salt & Pepper to taste
Instructions
Press saute on your instant pot and add the vegan butter, onions, garlic and mushrooms and saute until onions are translucent.
Add the rice and cook for about 1 minute to coat, then add the vegetable stock and thyme.
Turn the instant pot OFF and cover and lock the lid into place, turn the vent to LOCK or SEALING and set it to MANUAL with a cook time of 35 minutes or BROWN RICE setting with a cook time of 35 minutes.
It will take about 15minutes to create pressure in the pot and then it will alert you with ring tone and it will then start to count down the cook time.
Once the time is up you will be alerted, then you can turn the Instant Pot OFF and carefully vent the steam (be sure to cover your hand with an oven mitt to be safe from steam) once the steam is fully vented you can open the lid, stir the risotto and then add the lemon zest, juice, Parmesan cheese and season with salt & pepper.
Serve hot with additional vegan Parmesan cheese and the zest of a lemon *optional
Notes
Risotto can be stored for up to 1 week in the refrigerator, reheat to serve
And now while you have all this free time (since COSORI is doing all the work) why not make dessert!?
I am serving this dinner with my No Bake Lemon Bars