Two simple recipes for a really fun spin on a new cake idea!
No dye red velvet cake made with beet root powder is a natural way to get super vibrant red velvet cake
Baked into a bundt pan and stuffed with buttercream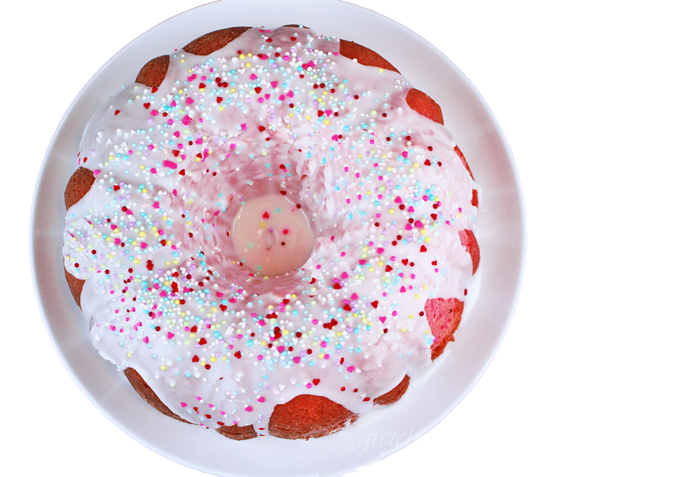 Instant Red Velvet Twinkie Cake is born!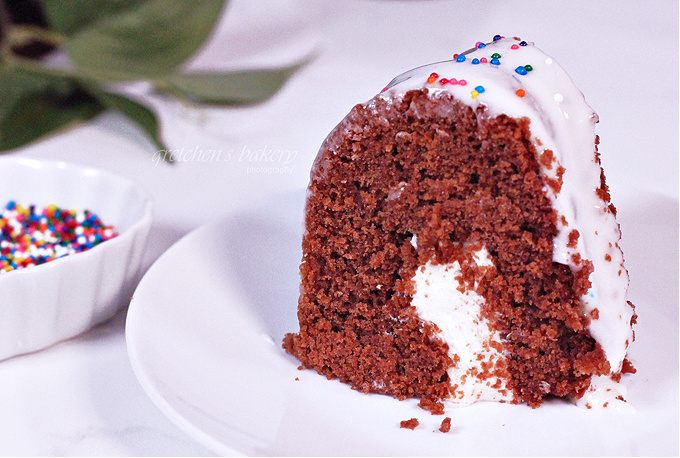 It's a one bowl mix for the no dye red velvet cake makes life in the kitchen easy
With No Shortening~ American Style Buttercream that can easily be turned into cream cheese icing if you think that is a better match for Red Velvet Cake!
Check out the link above for a one ingredient fix for instant Cream Cheese Icing that needs no refrigeration!
But a traditional Twinkie always had that pure white cream center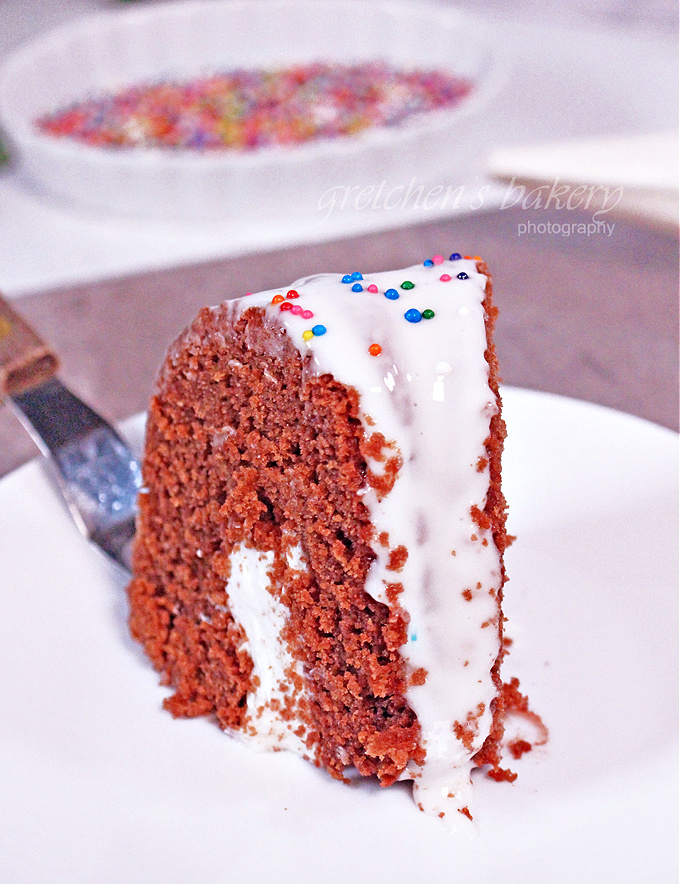 So I stuck with the basic recipe for buttercream on this one!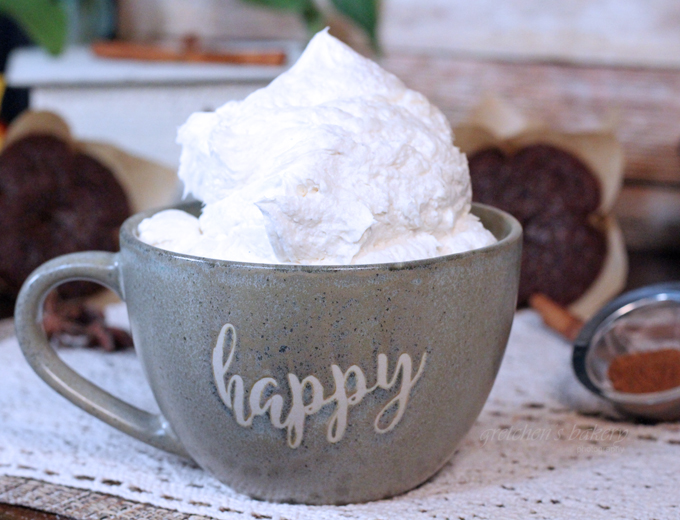 Feel free to take this idea and then pick and choose the recipes you like the best!
I have a traditional Red Velvet Cake recipe for those who cannot get (or do not like) beet root powder
CLICK THE LINKS BELOW FOR ALL THE RED VELVET OPTIONS!
Red Velvet Cookies (all natural- no dye – vegan)

Red Velvet Twinkie Cake
You will have extra buttercream leftover since you really don't need an entire recipe (even a half recipe) for this project
Buttercream stores in the refrigerator for over a month
Ingredients
For the Sugar Glaze:
1 cup confectioners sugar
1 Tablespoon Plant Milk of your choice
*confetti sprinkles optional
Instructions
Preheat the oven to 350°F
Prepare the cake recipe as per the instructions on that recipe post but bake the batter in a well greased 6 cup capacity bundt pan
It will take approximately 45-50 minutes or when a toothpick inserted into the center comes out with moist crumbs
Cool the cake in the pan just until you can touch it with your fingers without burning yourself then flip it out onto a cooling rack while you prepare the buttercream recipe
Prepare your favorite buttercream recipe as per the instructions on that recipe post
When the cake is completely cooled, flip it back over and using an apple corer or a cupcake corer, make holes spaced around the bundt for a total of 6-8 holes
Fill each hole with buttercream then flip it over again onto a serving platter
Ice with optional sugar glaze.
Simply whisk the sifted confectioners sugar with the plant milk to desired consistency, pour over cooled bundt cake
Notes
Red Velvet Twinkie Cake does not need refrigeration and will stay fresh wrapped loosely for up to 4 days.

For longer storage refrigerate for up to a week

Freeze for 1 month, wrapped well