Introducing the Plant Based Egg Vegan Egg Replacement by Freely Vegan
For some of you who follow me and my blog, you may remember I talked about this in the past.
It has been many years in development with thousands upon thousands of hours of testing and tweaking to get it perfect!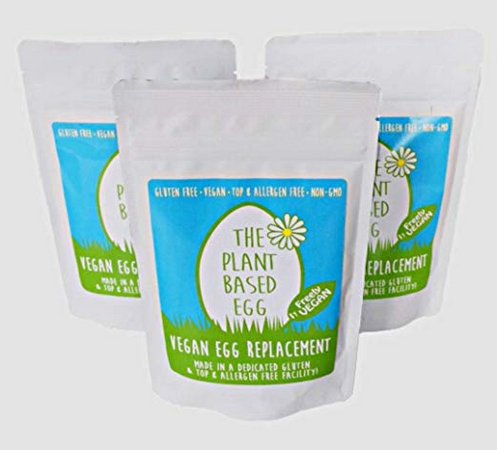 This revolutionary new vegan egg replacement actually works like eggs in baking!
The Plant Based Egg binds, leavens, provides structure, and emulsifies, just like eggs!
Now Available on Amazon and soon to be shipped directly to you by Freely Vegan!
My friend Deborah from Vegan Kitchen Magick pioneered this egg replacement originally out of her need for an egg replacer that actually works in gluten free baking.
The Plant Based Egg ingredients are psyllium husk, flaxseed, pectin (apple/citrus pectin and cane sugar), agar, milled chia, and sunflower lecithin.
It is gluten and top 8 allergen free and made in a dedicated facility.
Meet the Chefs!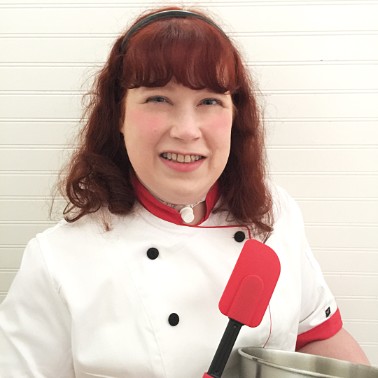 Deborah Mesdag is the founder of Freely Vegan and the developer of The Plant Based Egg. She has celiac disease and develops the gluten free recipes. Deborah has a BA in History of Science from Yale University and is an Escoffier Certified Patissiere.
Deborah has a food blog, Vegan Kitchen Magick, and enjoys sharing vegan recipes and craft ideas.
The development of The Plant based Egg came out of her need to transform her recipes into gluten free; but shortly after she perfected it, she then went vegan!
So it was back to the drawing board to get it to work with gluten free AND vegan; as some of you may know this is not the easiest combination when it comes to baking!
Deborah has done an amazing job and all of her creations are seriously perfection!
Deborah approached me back in 2016 and asked that I help her develop the wheat baking line of recipes to make sure that the Plant Based Egg works in wheat baking too.
So I set out for the last two years testing my own and developing new recipes specifically for the wheat line of recipes.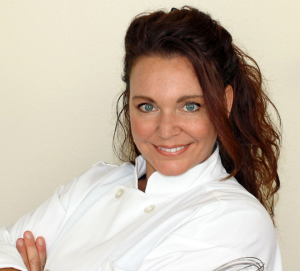 Many of you already know me as I have been on YouTube sharing recipes since early 2011 out of my bakery in New Jersey.
Obviously my blog here at Gretchen's Vegan Bakery.com is where I share all my fabulous vegan transformed recipes and I recently published a cookbook called Modern Vegan Baking.
You can read more here about me my story, but getting back to the Plant Based Egg I just think it is the best egg replacer on the market.
Of course I am biased! But what I love about it, is that you don't have to reconstitute it with liquids in the recipe (although you can!) but it can go directly in with the dry ingredients and then the liquid in your recipe is slightly increased (typically the milk addition).
It really holds the ingredients together well, which is a #1 reason we rely on eggs in our recipes in the first place.
From Brownies, to cakes to cookies and muffins; I have so many recipes developed specifically for the Plant Based Egg and I use it often in my other recipes that I share regularly.
Whenever a recipe calls for "egg replacer" just follow the measurements for how to use The Plant Based egg in your next recipe and I really think you will be pleasantly surprised!
But don't take just my workd for it!
Here are some testimonials from other chefs and home bakers.
"The Plant Based Egg is a game-changer! It can easily replace four eggs with predictable results, and doesn't negatively impact the taste or texture like other egg replacers on the market." – Laura Hannan~ owner Wild Rabbit Bistro

"I'd been using flax eggs for years, but we started using The Plant Based Egg this past summer. Now, everyone comments on the great texture. Definitely a hit at our house!"~ Megan
"A HUGE THANK YOU for making a wonderful, effective, and safe product! I have definitely been more willing to try out recipes I've missed since our family went vegan, now that I have The Plant Based Egg!"~ Maria
"Are you vegan, gluten free, or just want a healthier version of your favorite recipes? You gotta try The Plant Based Egg from Freely Vegan! I used this plant based egg replacer to make chocolate chip cookies and they turned out soooo good!" ~Julie Massa, Blogger at Vegan Treasure Hunter