My favorite Easter Candy has now been veganized!
Vegan Cadbury Creme Eggs are in the house!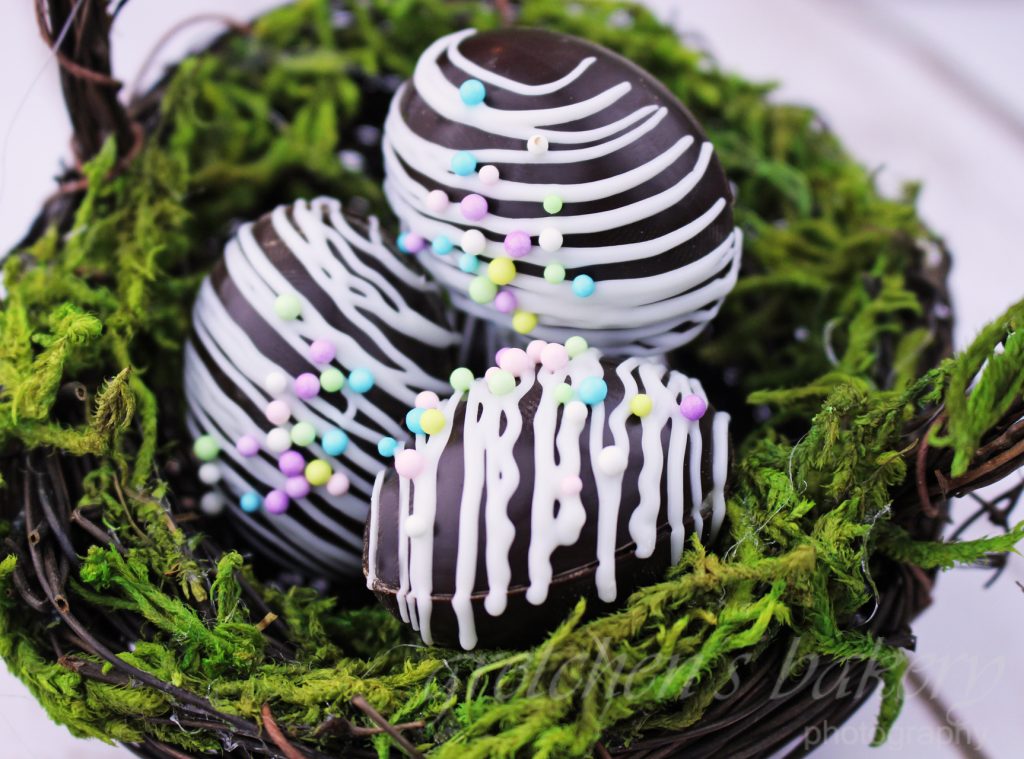 Such a simple recipe to make you won't believe it, all you need is some chocolate, confectioner's sugar and vegan butter.
Oh yeah and corn syrup to make them all creamy and gooey inside (and for my friends across the pond golden syrup will be just fine!)
You can of course use agave or even a homemade vegan hon-ee too since we all know corn syrup is not exactly bueno for our health 🙁
I tempered my chocolate this time rather than using the easier King David non tempering coins, (they make white & dark so be sure to pick the ones you want) but you decide if you want to go that extra step with tempering real chocolate couverture, or just go the easy route and use a non tempering chocolate; and then you are on your way to Easter bliss!
I went ahead and wrapped these in candy foil for the authentic Cadbury look.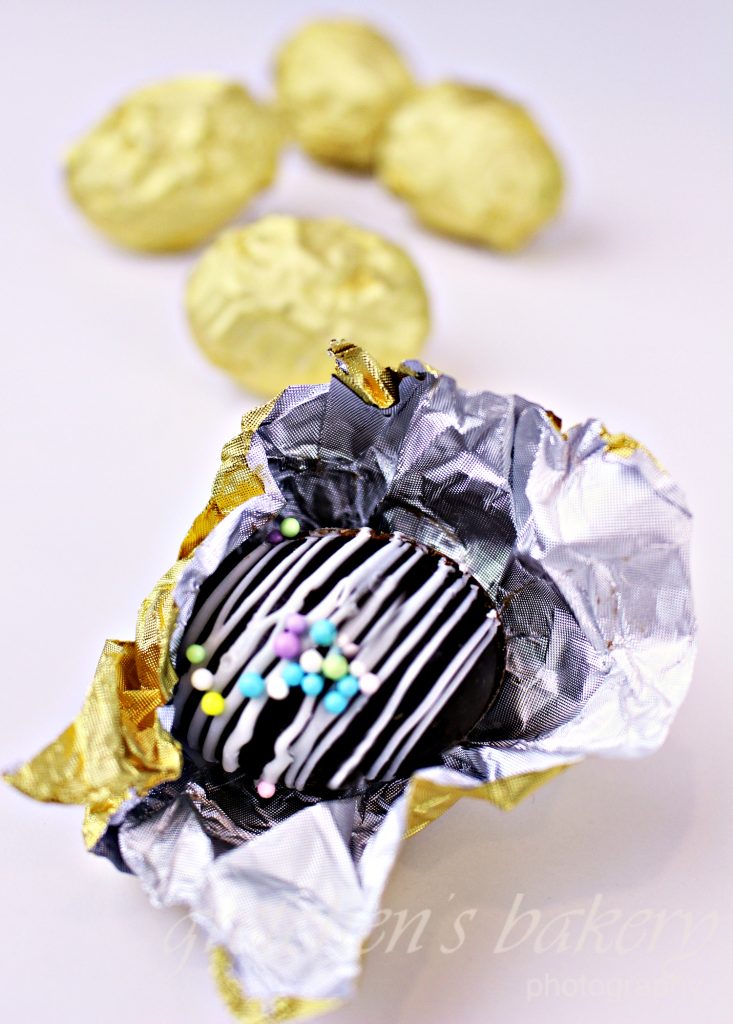 And then used them to top my fantastic Easter Cake this year, nestled in a white chocolate coconut nest.
Be sure to check out those recipes and video tutorial for the best Bunny Butt Easter cake ever!
But first to make the Vegan Cadbury Creme Eggs recipe
Vegan Cadbury Creme Eggs Recipe
Serves:
64 miniature creme eggs
Ingredients
Vegan Butter softened 8 Tablespoons (112g)
Vanilla Extract 1 teaspoon
Corn Syrup (Or Golden Syrup) ¼ cup (60ml) (80g)
Salt Pinch
Confectioner's Sugar 3 cups (360g)
Yellow Food Coloring as needed
King David Vegan Candy Melts or Tempered Chocolate Couverture 12 ounces (340g)
Instructions
First prepare the silicon egg mold with]tempered chocolate as shown in the video link above
Combine the corn syrup, softened butter, pinch of salt and vanilla extract and blend on low- medium speed to incorporate.
Increase the speed to medium-high and whip until smooth.
Add the sifted confectioners sugar about 1 cup at a time while blending on low speed.
It will start to get thicker and more stiff as you add the rest.
Continue mixing until it is all incorporated and smooth.
Take out about ¼ cup of the mixture and in a separate bowl add the yellow food coloring.
Roll about ¾ teaspoon of the white filling into a ball and stuff it into each of the completely set chocolate egg cavities. (be sure to wear gloves to avoid any bacteria from contaminating your eggs)
Take about ⅛ teaspoon of the yellow and roll into a ball and place into 1 half of an egg on top of the white.
Freeze entire mold filled with the creme egg filling for about 5 minutes to set then turn out onto a parchment paper.
The eggs should fall right out of the molds like an ice cube tray, you may have to wiggle them a bit to help them from breaking- be gentle.
Place 1 egg half on top of the other egg half sealing with a bit more tempered chocolate.
Drizzle with white chocolate and a sprinkle of confetti sprinkles *optional
Notes
Store vegan cadbury eggs at room temperature in an airtight container (or in the candy foil) for up to 2 weeks