Why do all you vegans have to make food that you don't want to eat anymore?!
Ay ay ay. Can I just eat some food!?
Vegan "chicken" parmigiana is here and it is better than you remember!
Made 100% cruelty free, cholesterol free and packed with more protein than you can dream of!
Vital wheat gluten is the secret to these little cutlets that are then breaded and lightly fried.
Topped with vegan cheese and baked to perfection this vegan dinner is going to bring you back to some comfort food from your past!
I was going to show you how to make your own vegan cheese, but remembered this is How to Cook Vegan for BEGINNERS!
So that will be for a later time, for now just enjoy your new transition packed with delicious EASY food!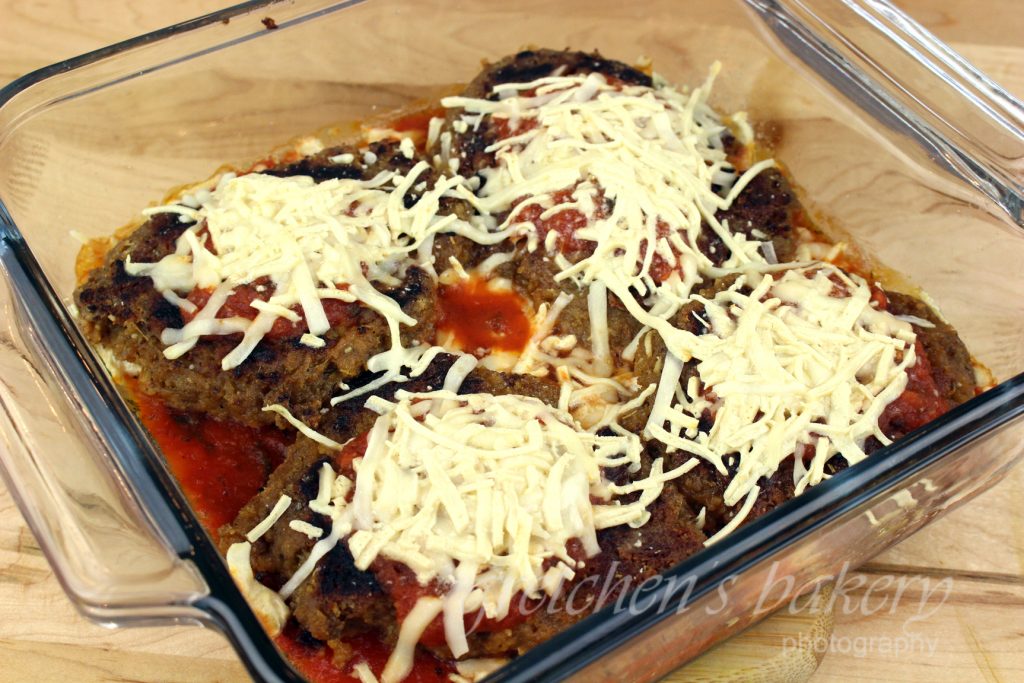 In the video I mention that you can go the easy route and get some Gardein Chicken or Breaded Turkey Cutlets for an equally satisfying dish.
Now I don't want to always recommend these processed foods in my How to Cook Vegan for Beginners series.
But let's face it, sometimes (especially during a major unfamiliar transition) easy is the way to go; so whichever way you decide is your choice.
It seems my food journey is ever changing and I don't even love frying my food with oil nowadays, so if you have an air fryer these cutlets will be even more crispy than pan frying with zero added fat. (Ok a tiny amount of added fat, like miniscule, microscopic!)
This is the best way to go,  if of course you have an air fryer, which for many of you as beginners you may not be quite there.
Here is the Air Fried Chicken Parm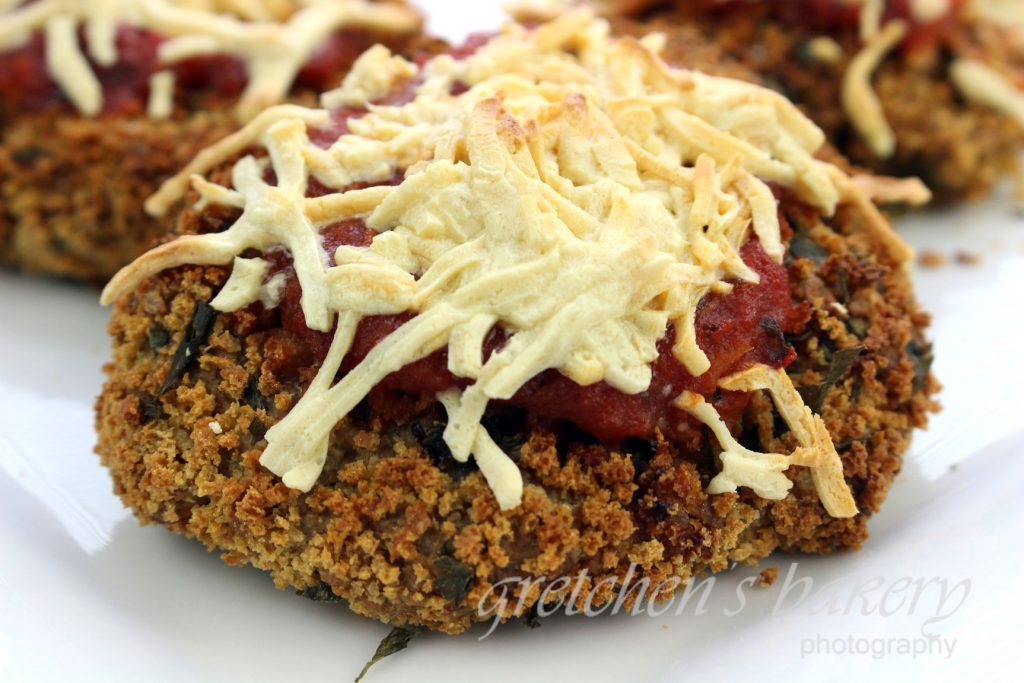 I will be showing you some more recipes using the air fryer in the near future so if you are a little bit serious, then I really recommend picking one up!
I use mine all the time for crispy food with zero fat! It is a dream come true!
Alternatively you can bake these cutlets just the same in a preheated 400°F oven for about 35 minutes for same results, then just add the sauce and cheese can bake another 10 minutes.
Lots of ways to make this seriously satisfying Italian-American dinner!
Ok now for the recipe!
Vegan "Chicken" Parmigiana
Serves:
8 Cutlets serves 8
Ingredients
For the Seitan Cutlets
Chick peas drained 1 can (approx 2 cups)
Olive Oil ¼ cup
Vital Wheat Gluten1 cup
Bread Crumbs 1 cup
Vegetable Stock ½ cup
Soy Sauce ¼ cup
Thyme 1 teaspoon
Italian Seasoning 2 teaspoons
Sage ½ teaspoon
Paprika 1 teaspoon
Fresh garlic cloves 5
Salt 1 teaspoon
Vegan Mozzerella Cheese 1 cup
Pasta of your choice 8oz
1 Jar Tomato Sauce or recipe as follows
For the Quick Sauce:
1- 28oz can crushed tomatoes
Onion ½ cup
Fresh Parsley ¼ cup packed
Fresh Basil ¼ cup packed
Fresh Garlic cloves 4
Crushed Red Pepper optional ½ teaspoon
Salt & Pepper & Sugar to taste
For the Breading:
1½ cups Panko Bread Crumbs
¼ cup Vegan parmesan cheese
2 Tbs Parsley (fresh or dried)
½ teaspoon onion powder
¾ teaspoon garlic powder
heavy pinch salt & pepper
For Dipping the breaded cutlets:
1 cup Soy Milk
1 Tbs Olive Oil
Instructions
To make the quick tomato sauce put all ingredients together in a sauce pot over low-medium heat and simmer while you prepare the seitan.
**Be sure to blend the sauce smooth in a food processor or with a stick blender once it is done
For the chickpea cutlets:
Combine the drained chickpeas and garlic cloves in a food processor and pulse to a chunky paste.
Transfer to a large mixing bowl and add all the other seitan ingredients.
Knead until the vital wheat gluten forms strands (about 3 minutes in a mixer on medium speed) will take longer by hand.
Cut the chickpea seitan into 8 equal pieces and knead each one slightly then pat into patty / cutlet shapes.
Sprinkle with flour and for added crispness dip each one in soy milk mixed with 1 Tbs oil *this is necessary for the Air Fryer and if you are going to bake them in the oven, but not for Pan frying
Let the excess milk mixture drip off them dip in breading
Air Fry for 20 minutes at 350°F or bake on a sheet pan in a preheated 400°F oven for 35 minutes or pan fry in about 2 Tbs olive or coconut oil for 3-5 minutes each side until browned and crispy
Transfer to a baking dish with about 1½ cups sauce on the bottom and then top with more sauce and vegan cheese.
Bake in a preheated 400°F oven for 15 minutes or until the cheese is melted and sauce is bubbling.
Serve with pasta and more sauce