Perhaps the most elusive of all the vegan recipes
Perfecting the Vegan Fudge Brownies Recipe was no easy task
Considering brownies rely on eggs so much to create that chewy, fudgy texture!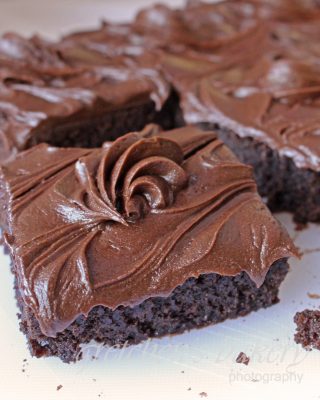 Let's face it a brownie that is cake-y and not fudge-y is not a brownie in my book!
But fear not we have been working on this one for years
And have finally nailed it!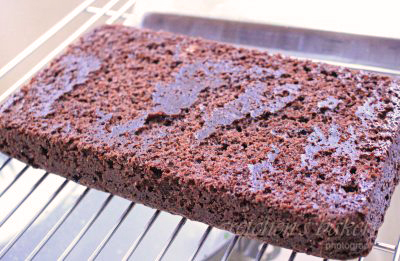 Chewy and fudge-y and really easy to mix too!
No mixers required and ready in about a half an hour!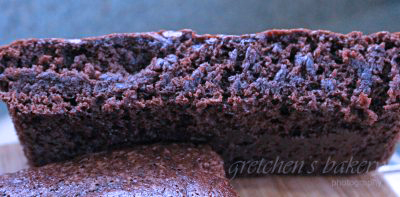 This brownie recipe is perfect all by itself or you can take it one step further and ice it with my bakery recipe for fudge icing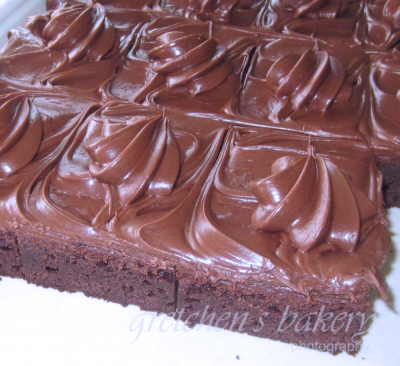 This is the authentic fudge recipe I used in my bakery
With an easy switch from butter to vegan butter the recipe is 100% the same!
However if fudge icing is a bit too sweet for you, a smooth bittersweet ganache is another way to go!
CLICK HERE TO READ ALL ABOUT VEGAN GANACHE & HOW TO MAKE IT!
Notes for Success:
I like to bake my brownies in sheet pans and this recipe will be perfect for a ¼ Sheet Pan to serve 12-15 people
The baking time and temperature is important to note, see recipe below
Over baking a brownie recipe can ruin it and make it dry and crunchy~ yuck!
Boiling the aquafaba before adding the rest of the ingredients will help achieve that classic brownie texture while unlocking the characteristics of the cocoa powder
I use a portion of applesauce in place of some of the oil, but if you do not have it or don't want to use it
Simply add back 2 Tablespoons more oil instead of the 4 Tbs of applesauce listed
For more awesome brownie recipes click the links below!
Vegan Brownie Cupcakes with Peanut Butter Fudge
Vegan Fudge Brownies Recipe
Ingredients
All Purpose Flour 1½ cup (188g) *be sure to weigh for accuracy or you may get a cake-like brownie!
Unsweetened Natural Cocoa Powder 1 cup (78g)
Baking Powder 1 teaspoon
Salt ¼ teaspoon
Vegetable oil 8 Tablespoons (118g)
Aquafaba 12 Tablespoons (177ml)
Flax meal 1 Tablespoon (8g)
Instant Coffee granules 1 teaspoon
Vanilla Extract 2 teaspoons (10ml)
Applesauce ½ cup (113g)
Granulated Sugar 2¼ cup (450g)
Instructions
Preheat oven to 350°F
Boil the aquafaba then add it to the flax meal & coffee granules in a large mixing bowl
In that same bowl, now add the sugar with the salt, oil, applesauce, cocoa powder and vanilla extract and whisk everything smooth to a glossy consistency.
Sift the flour and baking powder and then add it to the chocolate mixture in the mixing bowl, whisk smooth
Pour the batter into a greased and parchment lined¼ Sheet pan and bake in a preheated 350°F oven for 20 minutes
Then turn the oven down to 300°F for another 15minutes
Then turn the oven off and leave the brownie inside for another 5 minutes
Remove from the oven, cool in the pan then turn out onto a cooling rack or a cutting board, remove the parchment paper and ice with your choice of icing.
Notes
Fudge Brownie can be stored at room temperature for up to 4 days, for longer storage refrigerate for up to 1 week.

Freeze wrapped well for up to 1 month
3.5.3251