Who ever said holiday baking has to be stressful?
Here is a list of 7 easy vegan holiday desserts that will have you relaxing in no time!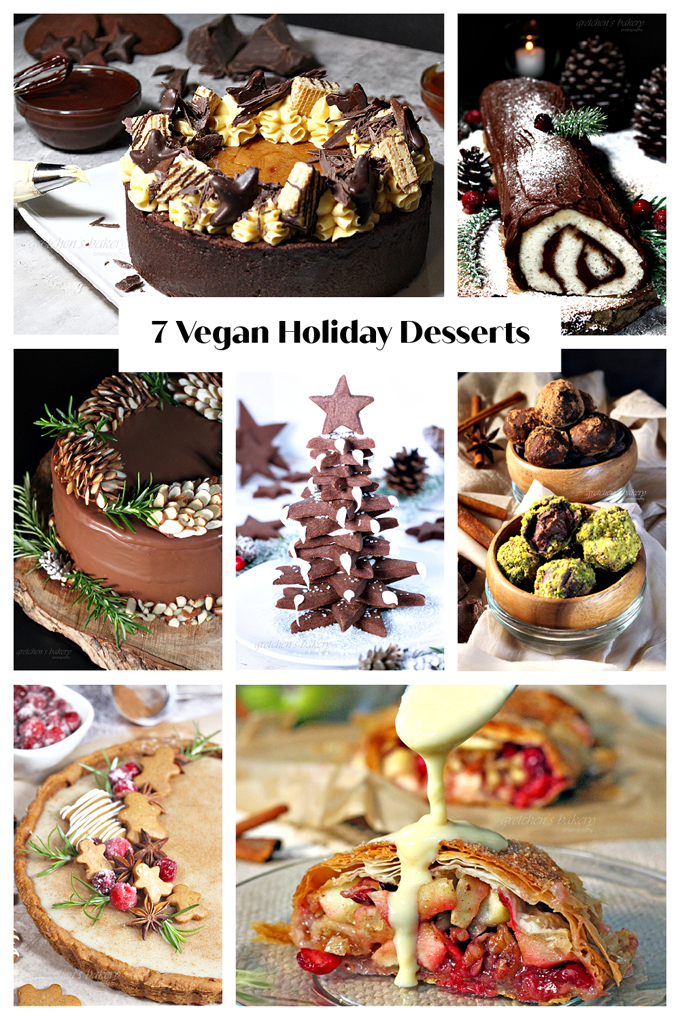 Step by step instructions for easy baking this year!
Most of them are simple with just a few ingredients like the Truffles and Chocolate Shortbreads

Others require a couple recipes that you'll pull together to make the final dessert
But all of them are quite easy and make a really impressive offering to the holiday table!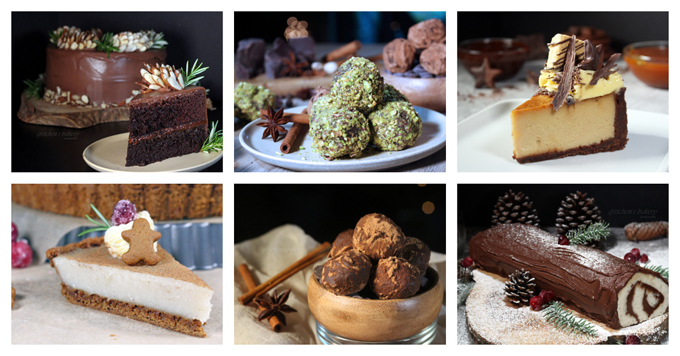 Click the links above each picture for the full recipe, tips for success and video tutorial!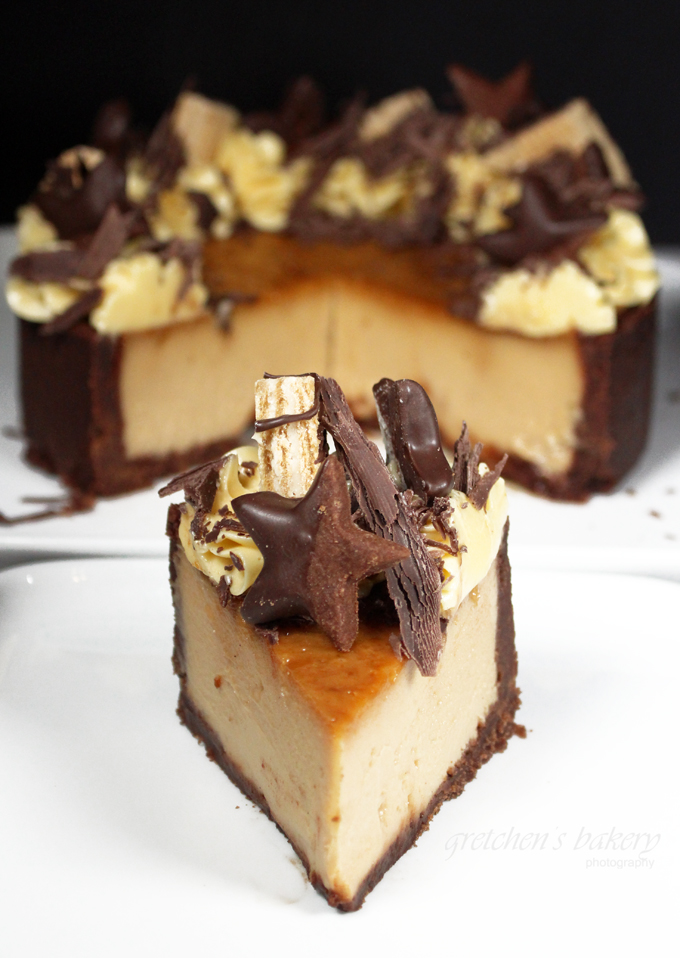 DOUBLE CHOCOLATE PINE CONE CAKE