Here you have it!
Eight beautiful, delicious, stunning, showstopping cheesecakes that you (or your non vegan guests) will never know are vegan!
They taste like the real thing not to mention creamy as creamy can get!
From Oreo to White Chocolate Blueberry!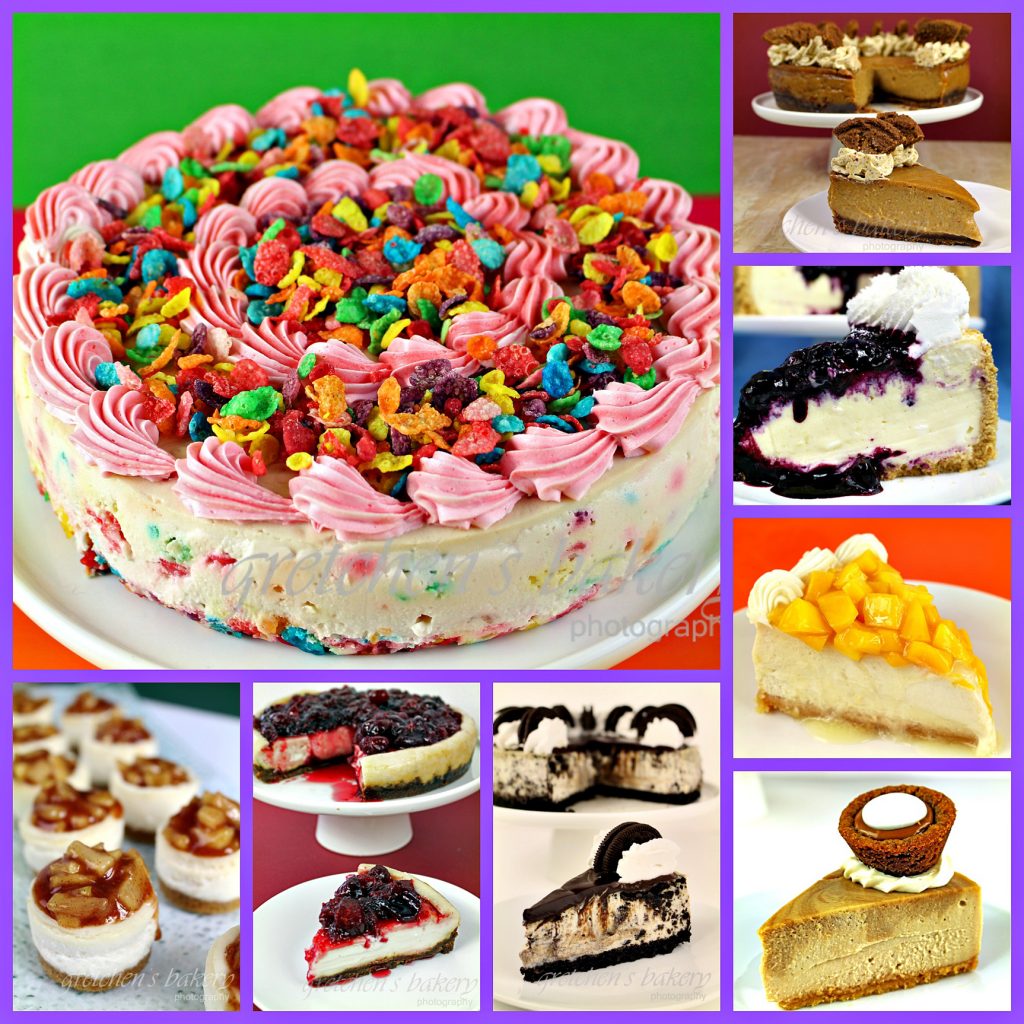 My newest recipe for vegan cheesecakes require just a blender or a food processor, No Mixer Here Mate!
It is so easy to make cheesecake now, that I basically have not stopped making them for weeks! #cantstopwontstop
I am telling you, cheesecake has never been easier or more delicious than this!
Take your pick from the following 8 flavors and you will soon see that the base recipe for the cheesecake is essentially the same, and from there I got my creative juices flowing and I have been adding everything but the kitchen sink!
Including Fruity Pebbles Cereal! Yep, you heard me! Fruit Pebbles Cheesecake you say? It was surprisingly good and so colorful for Spring! New Easter dessert anyone?
Ok let me stop raving about my new vegan cheesecake recipes and let you try for yourself!
The hardest part is decided which one to bake first! (all links below are clickable to get to the recipes!)
Vegan White Chocolate Blueberry Cheesecake
Vegan Biscoff Cookie Butter Cheesecake
Vegan Fruity Pebbles Cheesecake