Probably the easiest and most original of all the no bake desserts
The Chocolate Raspberry Ganache Tart.
Simple, pure and unadulterated since it is not much more than a two ingredient chocolate ganache poured into a tart shell!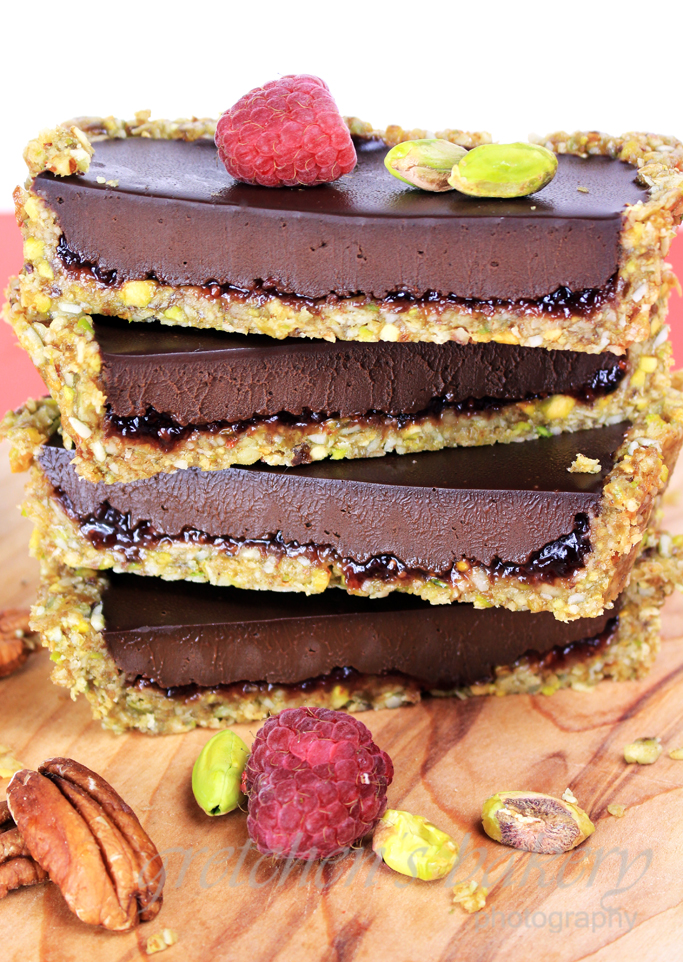 But this time I have a wonderful and healthful crust made from pumpkin seeds, nuts, oats and dates.
No refined sugar added to this recipe whatsoever!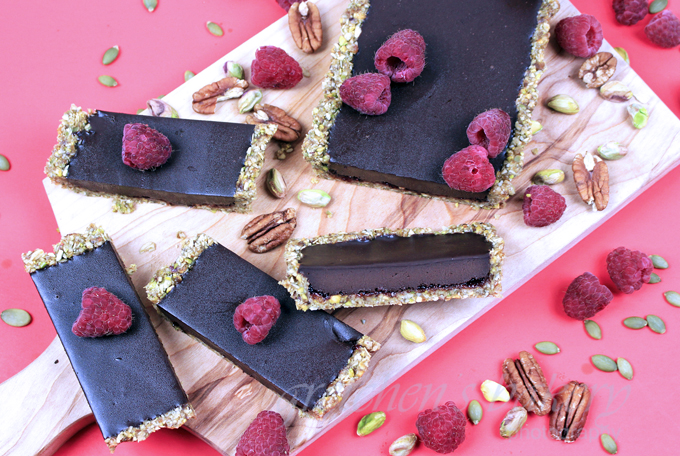 Oh wait except for the Raspberry Preserves I used to coat the bottom layer of the crust!
But that is optional of course!
This is one fast dessert to whip up so if you are ever in a pinch for a fancy dessert at last minute
No Bake Chocolate Raspberry Ganache Tart for the win!
Ganache fillings are literally the original truffles.
Made from just two ingredients; plant milk and semi sweet vegan chocolate the possibilities are endless when it comes to pairing up this filling!
It's so simple to boil up some plant milk and add it to finely chopped chocolate and in minutes you have luscious silky vegan ganache!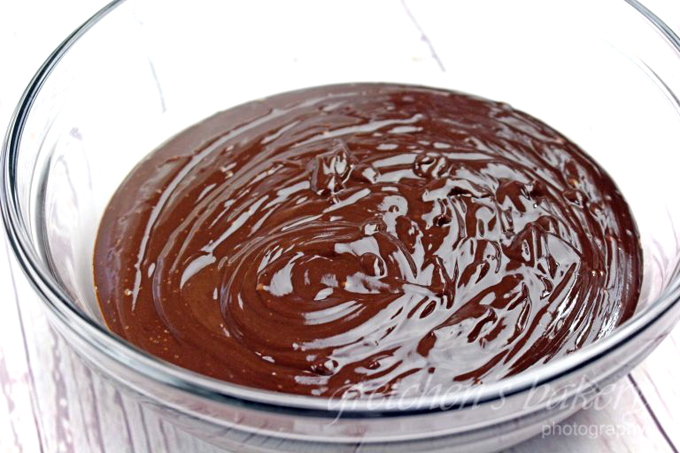 Not too long after I made this raspberry version I created an orange version too!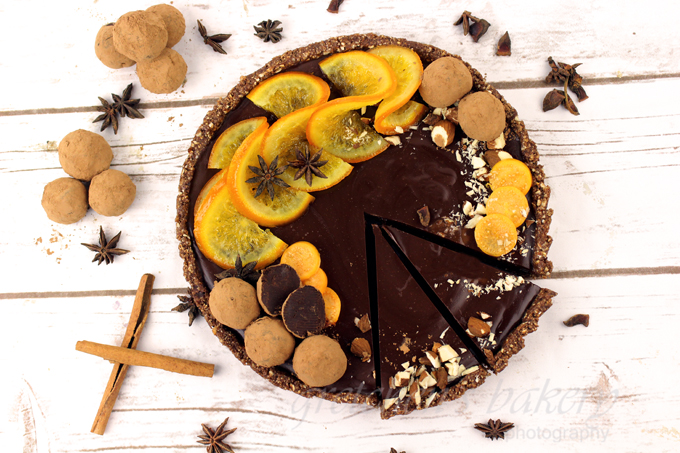 So if you don't like one thing or the other as I have listed below in the ingredients you can change it up with something you prefer!
The same thing goes for the crust, I know many people cannot have certain nuts or seeds
This crust recipe is so versatile you can really change it up with just about anything!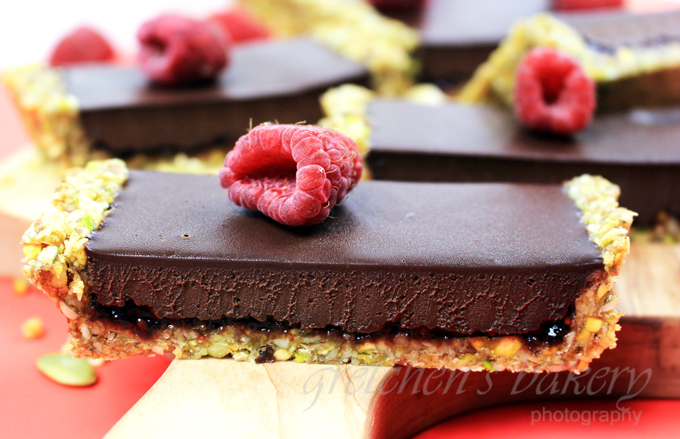 CLICK HERE TO WATCH THE YOUTUBE VIDEO TUTORIAL FOR HOW I MADE THIS TART!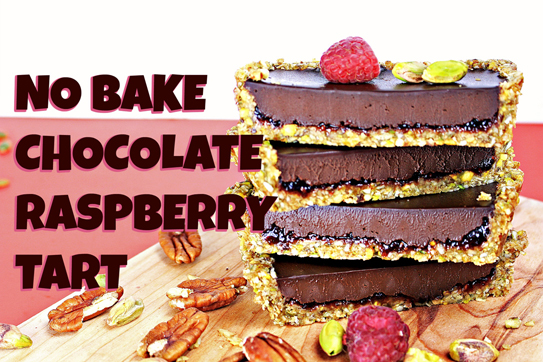 For more awesome and easy NO BAKE recipes click the links below!
No Bake Vegan Fruit and Custard Tart
No Bake White Chocolate Blueberry Cheesecake
Mango Raspberry Cream Pie (No Bake)
Note: I do like soy milk the best when making ganache but you can use another plant milk if you want to stay away from soy.
I would recommend to use a milk that has the highest fat though!

[b]No Bake Chocolate Raspberry Ganache Tart[/b]
Ingredients
For the Filling:
Vegan Semi Sweet Chocolate 8 ounces
Soy Milk or any milk alternative of your choice ½ cup (120ml)
Raspberry Preserves ¼ cup
For the Crust:
Pumpkin Seeds ⅓ cup
Pecans ⅓ cup
Pistachios ⅓ cup
Oats ¾ cup
Dates 10 large dates
Coconut Oil or Vegan Butter 4 Tablespoons
* I use Earth balance Vegan Butter which is salted so I do not add salt to this, but you may if you are using coconut oil (just a pinch is good)
Instructions
First prepare the crust by combining the pumpkin seeds, oats, pecans and dates in a food processor until ground fine.
Add the melted vegan butter and then press the entire mixture into the bottom and sides of a tart pan with a remove able bottom.
Freeze the crust while you prepare the ganache.
In a small sauce pot combine the chopped chocolate and the milk alternative
Stir constantly over a low heat until melted and smooth
Spread the raspberry preserves into the frozen tart crust and then pour the ganache over top
Refrigerate until set
Notes
Chocolate tart is best stored refrigerated, but can stay at room temperature for several hours.

For longer storage wrap loosely with plastic wrap and store in the refrigerator for up to 10 days