No, it is not April Fool's Day!
But this recipe for vegan lobster salad is so good I just had to share!
This was my lunch today. And then my dinner. And I'll probably have the rest for a late night snack.
Yes, it is true that I obsess when i fall in love, and right here, right now, I have fallen in love!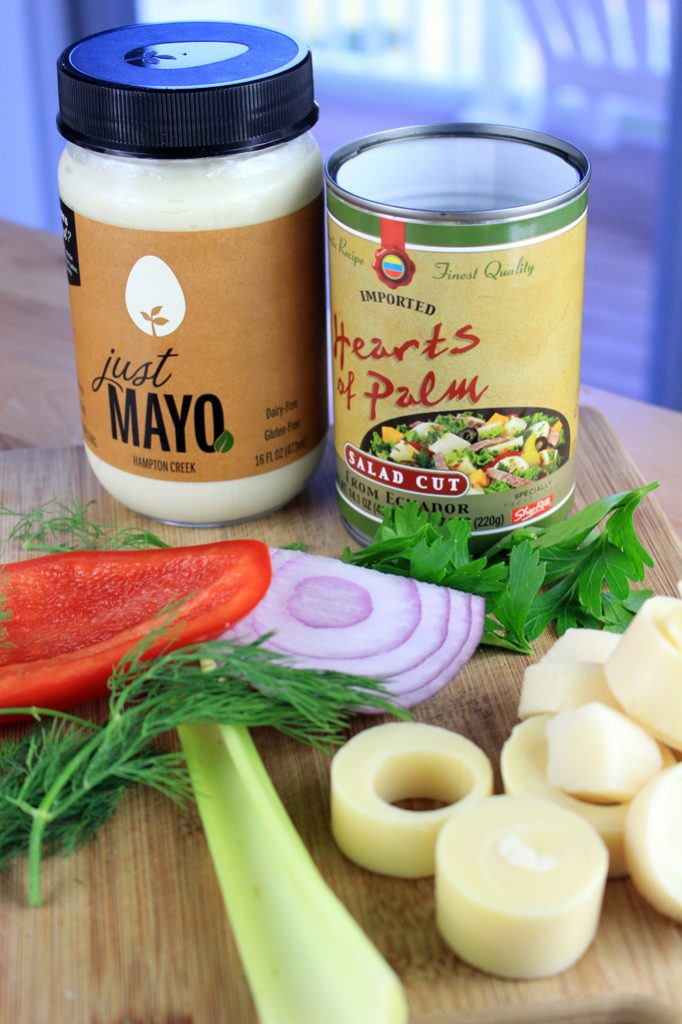 If you have never tried Hearts of Palm you are in for a treat!
This versatile veggie somehow tastes like fish!
I know I know, Weird right!?
Weirdly delicious!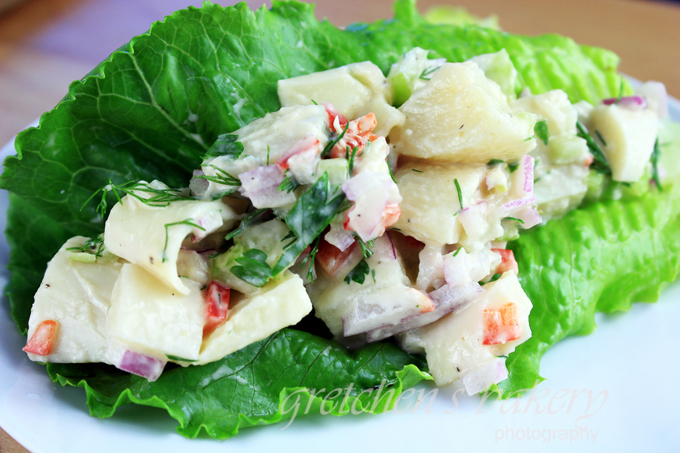 I went the no carb route since I'm getting way too fat eating all of my amazing new Vegan Desserts lately
But you can stuff this bad boy into a roll and have yourself a close to authentic Lobster Roll!
Or is it "Lab-STAH Roll?"
Well however you pronounce it, with just a few ingredients your world will be transformed!
Ok well, maybe not your WORLD, but definitely your LUNCH!

Vegan Lobster Salad
Since real lobster has a certain sweetness to it, you may want to add a bit of sugar here. I didn't do that, but if I did, I would use Stevia and probably just a pinch to give it a slight undertone, barely visible
Ingredients
1 can Hearts of Palm Drained to 7.8 ounce weight after draining (approx 1 ¼ cup)
Red Bell Pepper ¼ cup
Red Onion ¼ cup
Celery 1 Rib (approx ¼ cup)
Just Mayo ¼ cup
Fresh Italian Parsley 1 Tbs
Fresh Dill 1 Tbs
Salt & Pepper to taste
Instructions
Chop the larger pieces of Hearts of Palm
Mince the pepper, onion, and celery
Chop the parsley & dill
Combine everything together in a mixing bowl and then season with salt & pepper to taste
Serve on a roll or as a salad
Notes
Keep refrigerated up to 10 days
The video tutorial for the recipe is in this Vlog #13 Below.
Skip to 7:33 IN THE VIDEO TO GET TO THE RECIPE TUTORIAL