What better time than the present to introduce another depression style cake?
This time a Banana Rum Cake that is a one bowl mix, no weird ingredients (except for the Rum for some people!) and no egg replacers needed!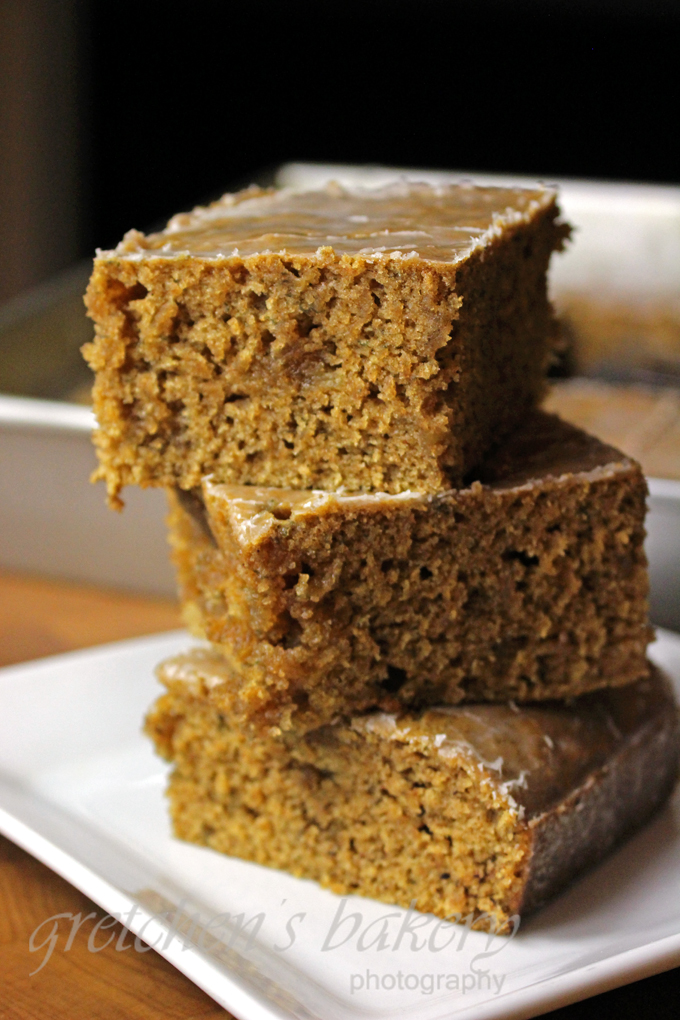 If you have a freezer full of overripe bananas then you are half way there!
While I made this cake into a super simple 9″ X 13″ pan style cake, this recipe will bake beautifully into 2- 8″ round pans as well.
This cake is so moist and delicious with or without the Rum Sugar glaze you are going to go BANANAS over this new recipe!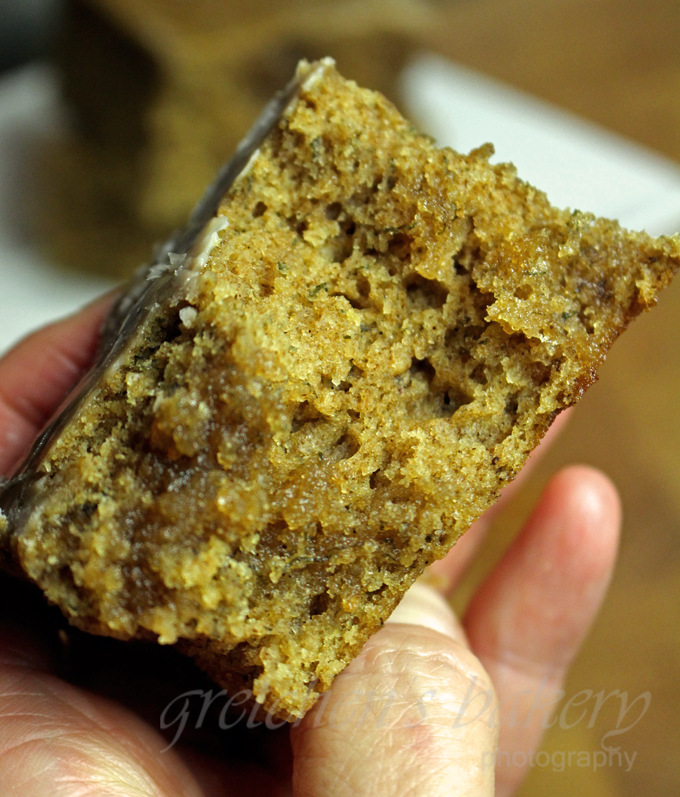 The video below is a vlog style video, which means it is quite lengthy it has lots of talking and is definitely NOT a "get to the point recipe tutorial".
Since we have been in Quarantine 2020 I have been making these types of videos for entertainment purposes only.
If you would like to see the mixing of this banana cake recipe, skip to 12 minutes in the video.
Banana Rum Cake (Depression Cake)
This recipe makes 1 - 9" x 13" pan that should be greased and parchment lined. (*or 2-8" pans)
Preheat the oven to 375°F
Ingredients
For the Cake:
Super Ripe Bananas 2 medium approx 240g
Coconut Oil or melted vegan butter *or any veg oil of your choice 7 Tablespoons (98g)
Brown Sugar 1 cup (200g)
Plant Milk *I used Soy Milk 1½ cups (355ml)
All Purpose Flour 3 cups (375g)
Ground Cinnamon 1 teaspoon
Baking Soda 2 teaspoons
Salt 1 teaspoon
Rum *optional if not using, no need for a replacement 6 Tablespoons (88ml)
For the Sugar Glaze:
Confectioners Sugar 2 cups
Plant Milk 1 Tbs
Rum *or more plant milk) 2 Tbs
Instructions
Combine everything together in a large mixing bowl and whisk smooth
Pour into a greased and parchment lined cake pan(s) and bake in a preheated 375°F oven for 15 minutes, reduce temperature to 350°F and bake for the remaining 15 minutes or until a toothpick inserted into the center comes out clean.
Meanwhile whisk together the confectioners sugar with the plant milk and or rum to smooth
Cool cake slightly, poke holes and then ice with sugar glaze.
Notes
Cake can be stored at room temperature for up to 4 days.

Refrigerate for longer storage (up to 10 days) keep in airtight container