When summer gives you peaches, what do you make? Peach Pie of course!
Pies are often underrated
But for me there is nothing better than a juicy peach pie in the summer!
Topped with my favorite vegan ice cream and I am one happy camper!
But first things first, we have to master the art of the pie crust!
There is nothing worse than an inferior pie crust
Why waste time with a delicious pie filling when everyone will be wondering
"What the heck is wrong with this pie crust?"
So check out the YouTube video tutorial linked below for how to make the most perfect, light and flaky pie crust ever
Then meet me back here for the super easy peach pie filling!
CLICK HERE FOR THE ART OF THE PIE CRUST VIDEO TUTORIAL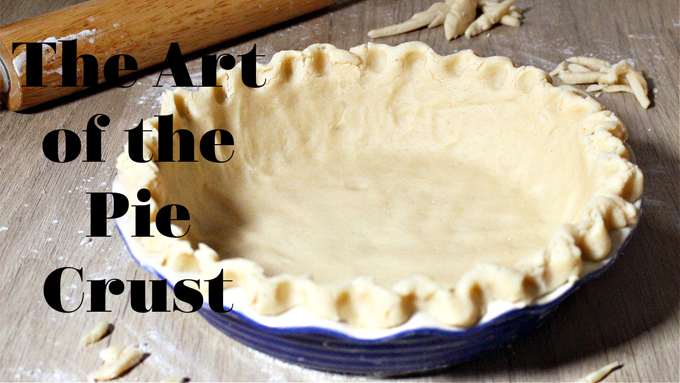 Notes for Success & Substitutions:
I prefer to peel my peaches whenever I am baking with them
The skins are fibrous and not very pleasant to have a mouthful of peach skins, but this is your option to leave them on or not
It's quite simple to get the skins off by simply by marking an "X" at the top of each peach and then plunging them into a pot of boiling water
For just about 30-45 seconds and then straight into an ice water bath to prevent further cooking, then the skins peel right off
Alternatively a great kitchen tool for peeling peaches is the Zyliss soft fruit peeler.*not sponsored
Frozen peach chunks can also be used but since frozen peaches start to break down fast from the freezing process they will add excess liquid to your pie
Thawing them first and draining any excess liquids before tossing with the other ingredients will be helpful
Flour is the thickener I am partial to using in my pies but you can use cornstarch or arrowroot instead in the same quantities as listed for flour
Click here for more awesome pie recipes like this one!
Yield: serves 10ppl
Peach Pie
Total Time
2 hours
45 minutes
Ingredients
2X Recipe Pie Dough
3lbs of Fresh Peaches Chopped ~You will need about 5 cups
Light Brown ½ cup *adjust more or less to your tastes & how sweet the peaches are
All Purpose Flour 4 Tablespoons (32g)
Cinnamon ¼ teaspoon
Fresh grated Nutmeg ¼ teaspoon
Cardamom ½ teaspoon
Ground ginger 1 teaspoon
Lemon Juice 1 Tbs (15ml)
Aquafaba for the wash ¼ cup (60ml)
Sugar to sprinkle on top before baking as needed
Instructions
Prepare your pie dough recipe in advance, dividing the dough in half
Roll out one half of the dough for the bottom crust *see video tutorial, then reserve the other half of the dough for the top crust, wrapped in the refrigerator while you prepare the peach pie filling
Peel & chop your peaches into large cubes and place in a large mixing bowl and squeeze the lemon over top, tossing the peaches to coat
In a smaller bowl mix the sugar & flour (or other thickener of your choice *see notes above) with the spices & grated ginger
Toss this spice flour mixture with the peaches and then pour into the prepared pie crust
Roll out the remaining pie dough and cover the pie using water or an aquafaba wash to seal the crusts together
Brush more AF wash over the top crust and sprinkle with additional sugar for a nice crisp browned look *optional
Poke a couple holes in the top crust and bake on the pizza stone in the preheated 400°F oven for 15 minutes, then turn the oven temperature down to 350° to bake the rest of the way
Total bake time should be about 45 minutes
The peaches juices will start to bubble and the pie pastry will be nice & golden browned
Cool the pie completely before serving to let the juices settle & thicken or you will have a soupy mess
Notes
Peach pie can be kept at room temperature for about 2 days, but I prefer to keep mine in the refrigerator for longer storage (up to 1 week)

Optional : Warm each slice before serving