I have a secret
These  Vegan Snickerdoodle Cookies happen to be my Chocolate Chip Cookie Recipe in disguise!
jUST Leave out the chocolate chips and instead
Dunk each dough ball in cinnamon sugar.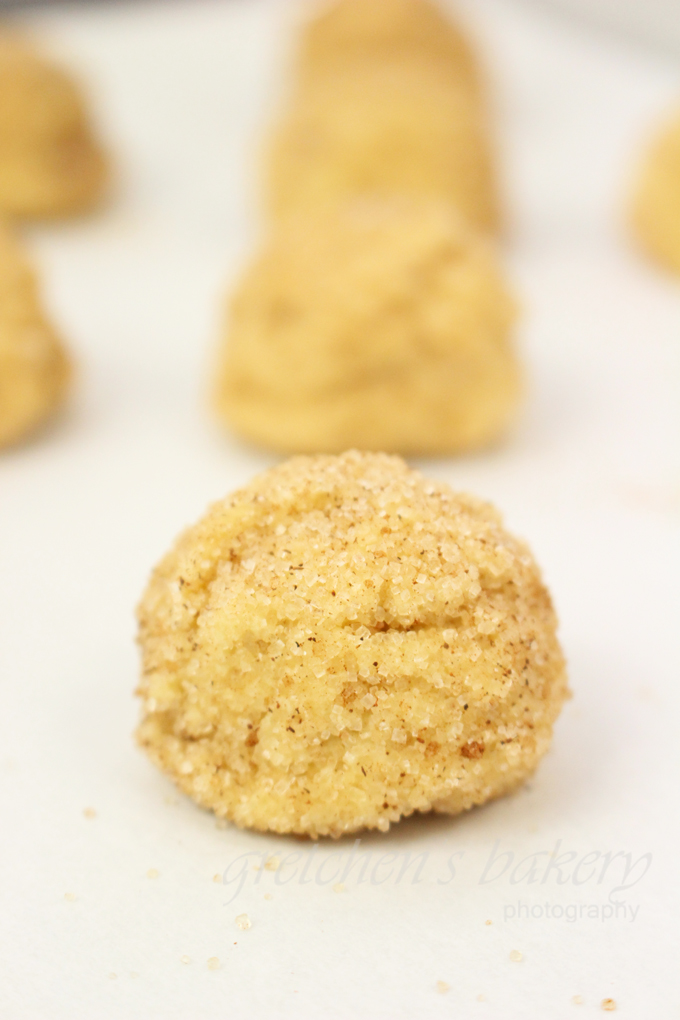 Instant Snickerdoodle Cookies!
Don't tell anyone how easy it is to make spin-off recipes from the very best base vegan recipes!
Which by the way, all happen to be right here!
Look no further for easy no fail recipes every time
All you have to do is search for what you want and chances are I have already done it!
I have over 300 recipes here and more coming out every week!
These Vegan Snickerdoodle Cookies are perfectly crispy on the outside and super chewy on the inside!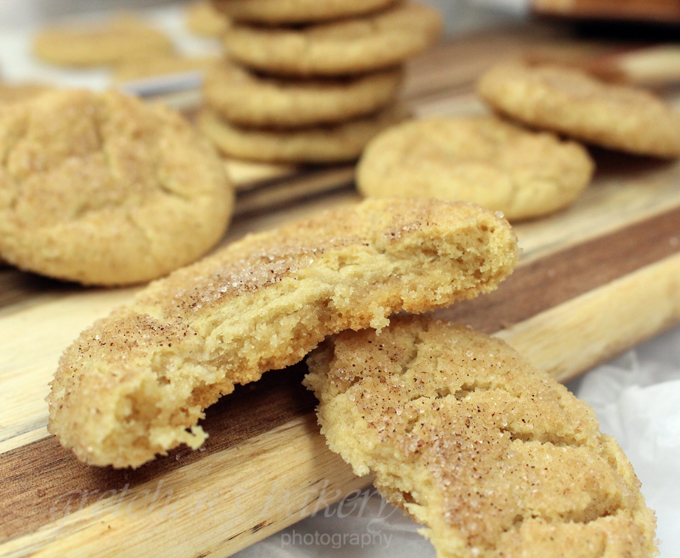 Once a took my first bite I was seriously in love!
So much in love that I turned this entire recipe into a Snickerdoodle Cheesecake!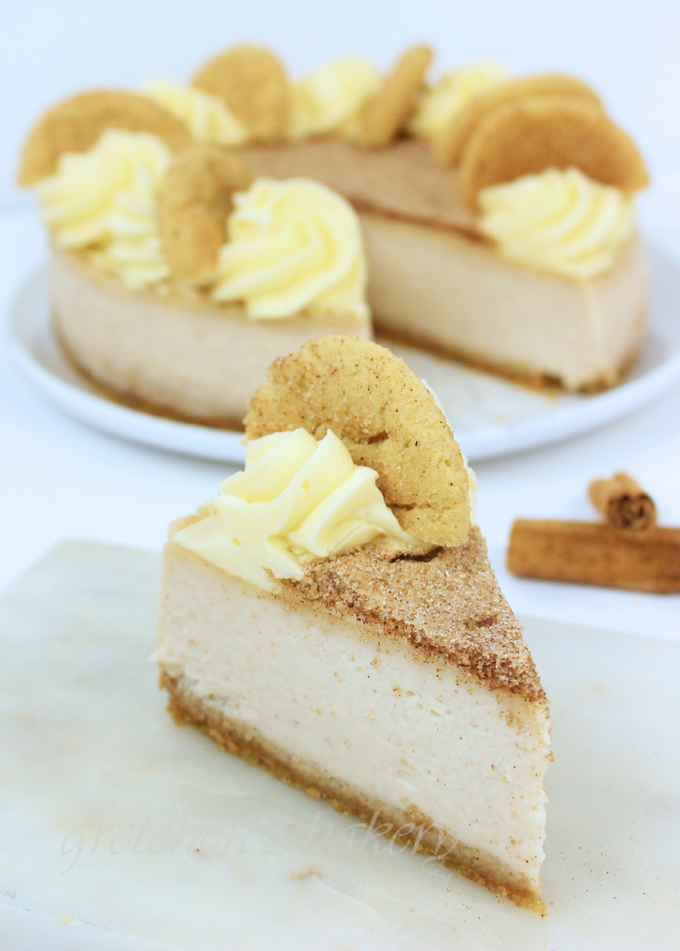 Yep, that's right if you have not met my famous vegan cheesecake recipes yet
You are in for a double treat today!
Be sure to go check out how to make this Vegan Snickerdoodle Cheesecake too!
But of course you will need these cookies to get there so don't leave just yet!
Here is a super simple cookie recipe that will be ready in less than one hour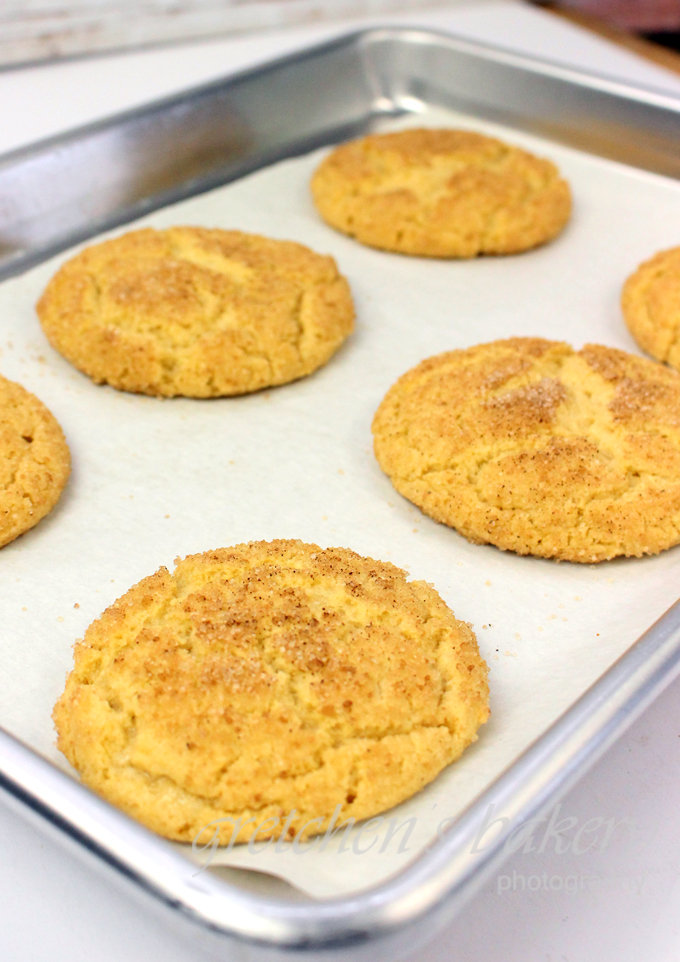 With no weird egg replacers or obscure vegan ingredients!
I have been getting back to the basics lately with egg replacers in general in my recipes
I was never a grand fan of Aquafaba in cake recipes but I happen to love it in cookie recipes
If you don't have aquafaba you can simply replace it with 2 Tablespoons of flax meal added to 1/3 cup of hot water instead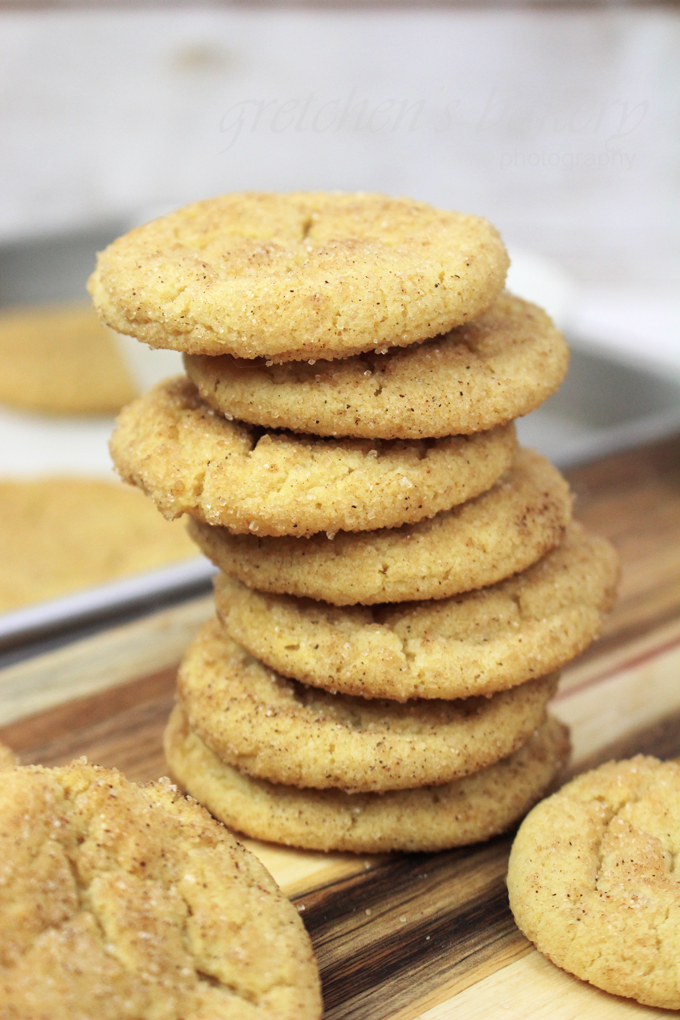 Pro Bakery Tip:
To prevent spreading of your cookies, refrigerate the scooped dough balls while you preheat the oven
I also like to make large batches of cookie dough so I can freeze the dough balls in a ziplock bag (for up to 2 months!)
This way I have fresh baked cookies whenever I want them!
Just grab a few balls of dough out of the freezer
Roll them in cinnamon sugar and bake as usual!
For more variations using Snickerdoodle Cookie dough click the links below!
SNICKERDOODLE APPLE PIE BITES
Vegan Snickerdoodle Cookies
I use a 2 ounce cookie scoop for my cookies
Preheat oven to 350°F
Be sure all your ingredients are at room temperature before beginning
Ingredients
Vegan Butter 1 cup (226g)
Granulated Sugar 1 cup (200g)
Light Brown Sugar 1 cup (200g)
Salt 1 teaspoon (6g)
Aquafaba ⅓ cup (77ml)
Vanilla Extract 2 teaspoons (10ml)
All Purpose Flour 3½ cups (435g)
Baking Soda 1¼ teaspoon
Baking Powder ½ teaspoon
For the cinnamon sugar for rolling:
Granulated Sugar ½ cup
Ground Cinnamon ½ teaspoon
Instructions
Cream the vegan butter with both sugars and the salt in the bowl of your electric mixer with the paddle attachment
Cream for 3 minutes on medium speed or until light & fluffy
Add the aquafaba slowly while mixing on low speed until incorporated
Stop the mixer and scrape the bottom & sides of the bowl then add the vanilla extract and mix on high speed for 20 seconds to emulsify
Sift together the flour, baking powder and baking soda and then add all at once to the creamed mixture.
Mix just until it comes together
Combine the cinnamon & sugar for rolling in a small bowl
With a 2 ounce scoop portion the dough into the bowl of cinnamon sugar, roll them around to coat them place onto a parchment lined sheet pan spaced 2" apart
Bake in a preheated 350°F oven for 12-15 minutes or until golden browned
Cool slightly then enjoy!
Notes
Cookies will stay fresh for up to 1 week in an airtight container at room temperature

You can also freeze un-baked dough, by scooping the dough into a parchment lined sheet pan, freeze and then transfer to a zip lock bag for up to 2 months