It doesn't have to be winter time to dig into these Snowball Cookies
Also known as Italian Wedding Cookies, Russian Tea Cake or Mexican Wedding cookies.
Well, whatever you call them they are delicious!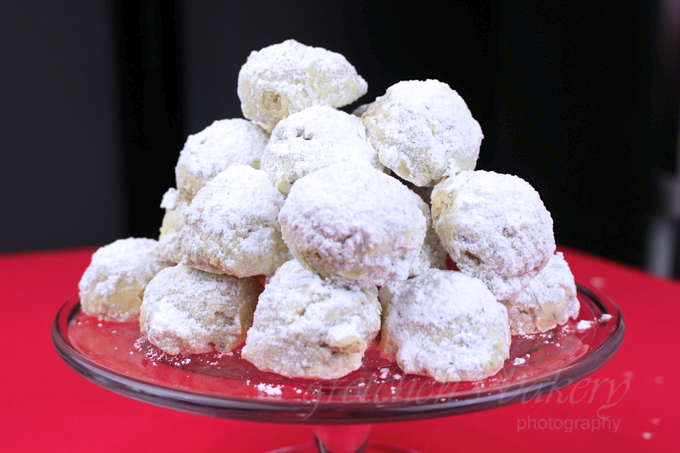 I have made these cookies every year to compliment my Christmas cookie platters for over two decades!
But I also love them all year round!
They are quite possibly my favorite cookies, and I guess because for me they remind me of Christmas I just naturally call them Snowball Cookies!
They are crispy inside with sweet and velvety nutty goodness!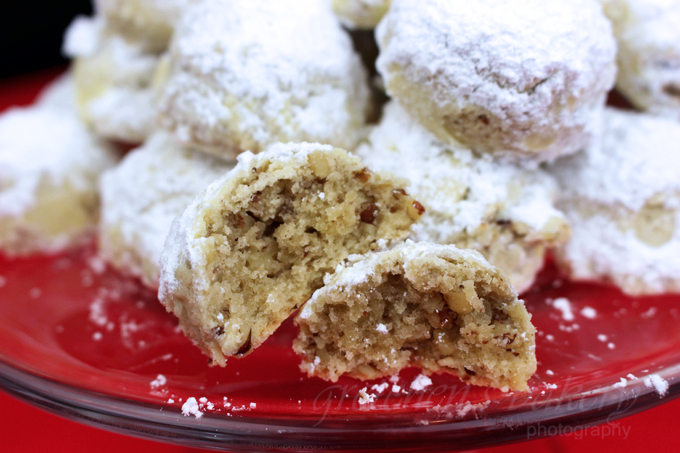 A perfect bite to pop in your mouth!
You may notice the actual dough part is a very low sugar recipe, partly because they warm balls of bliss get rolled two times into powdered sugar right out of the oven for a sweet coating!
These cookies are part of my 12 Days of Christmas Cookies recipe series!
I have at times, subbed in Pumpkin Seeds & Peanuts in place of the Walnuts & Pecans since some people are allergic to those nuts.
The results were spectacular and so much cheaper too!
CLICK HERE FOR THE FULL YOUTUBE VIDEO TUTORIAL FOR HOW TO MAKE THESE COOKIES
Snowball Cookies
Preheat the oven to 350°F
Ingredients
Vegan Butter 1 cup (226g)
Granulated Sugar ½ cup (100g)
Vanilla Extract 2 teaspoons
Pecans ¾ cup
Walnuts ½ cup
All Purpose Flour 2 cups (250g)
Confectioners Sugar for coating 1½ cup
Instructions
Lightly roast the nuts in a 300°F on a sheet pan for 5 minutes, then cool and process then fine in a food processor
Cream the vegan butter with sugar just to combine well, then add the vanilla extract.
Scrape the bottom and sides of the bowl for an even mix, then add the sifted flour all at once and mix just until combined
Add the cooled chopped nuts and mix well.
Scoop the cookies with a #100 cookie scoop onto a parchment lined sheet pan spaced approximately 1" apart and bake in a preheated 350°F oven for approximately 20 minutes or light golden browned.
Let cool for just a couple minuted then toss them gently into the confectioners sugar
Shake off the excess, return the to the sheet pan and then sprinkle them with additional powdered sugar
Notes
store cookies in an airtight container at room temperature or in the refrigerator for up to 2 weeks