I should actually rename this one Carrot Zucchini Bread
Since I seem to always add a handful of carrots to my zucchini bread recipe nowadays!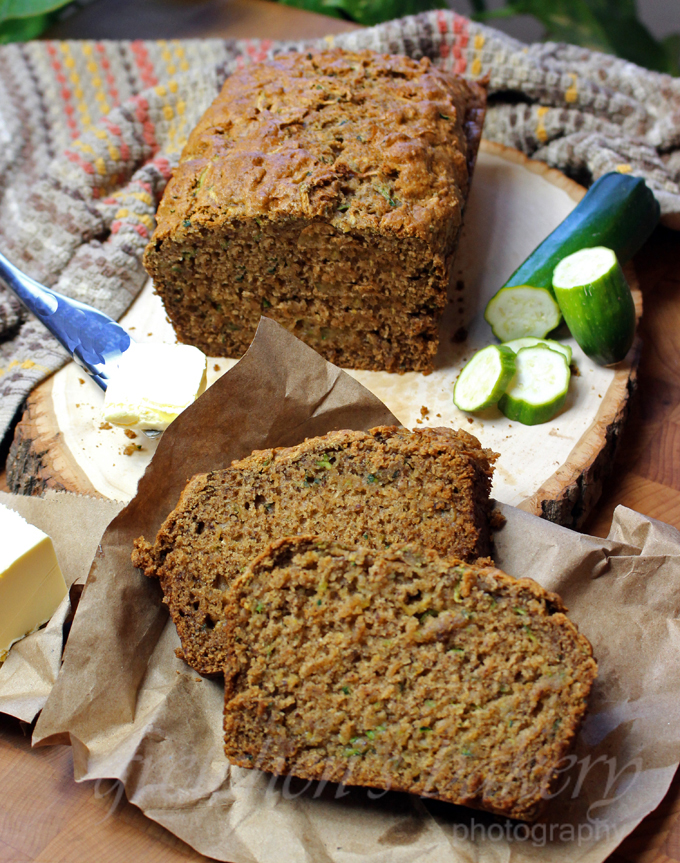 Here's a lower oil recipe for zucchini bread that will have you wishing you made two loaves!
Nothing beats popping a couple of zucchini breads in the oven on a Saturday morning!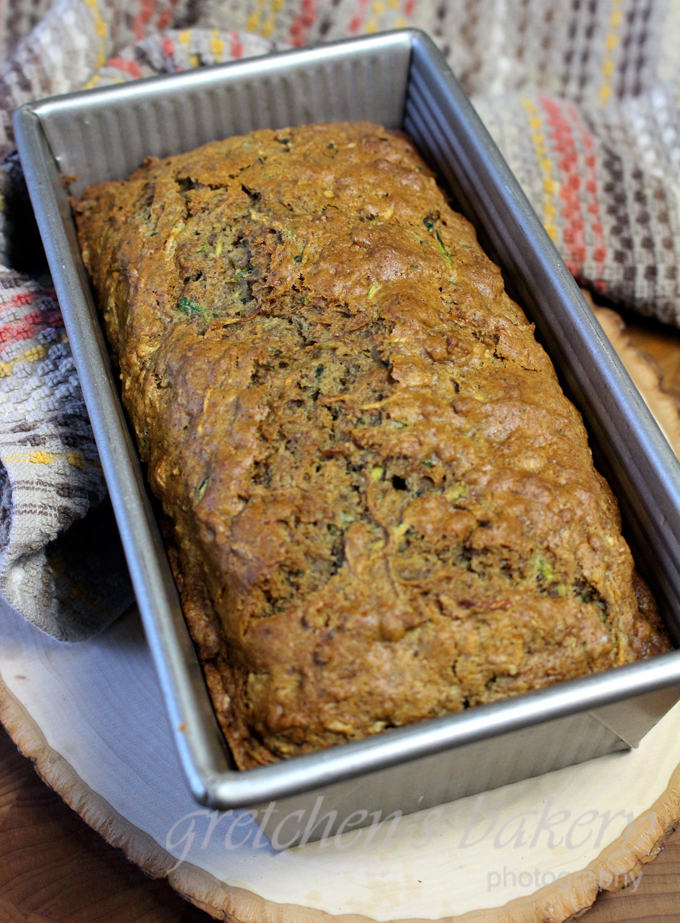 Notes for Success:
If you don't have applesauce or you don't want to use it, you can just increase the oil by that same amount
Or use banana puree instead!
CLICK HERE FOR A VIDEO ON HOW TO FREEZE BANANAS!
You will notice I am using flax meal but not as an egg replacer as most would assume
This will lend moisture and some really delicious healthy fats!
I have made this bread with walnuts & without so you can decide if you want to use them or not.
I did not list that in the ingredients below, but this recipe will accommodate about ¾- 1 cup of lightly toasted nuts with no problem!
The loaf pan is a standard sized loaf pan at 8.5″ x 4.5″ x 2.5″
You will notice in the video I used regular granulated sugar and a spot of molasses since I did not have brown sugar.
2 medium sized zucchini's to make 3 cups grated at a total weight of 354g
I never squeeze my shredded zucchini, but if your zuchini is particularly "wet" you should squeeze out the excessive liquid before adding to the recipe- anything more than 1 Tbs liquid would be excessive
And one last thing, you can also make this batter into muffins!
I think it will make 12-15 standard muffins, just fill the paper lined muffin tins ¾ way full with batter, bake at 350°F for approximately 25 minutes or until a toothpick inserted into the center comes out clean.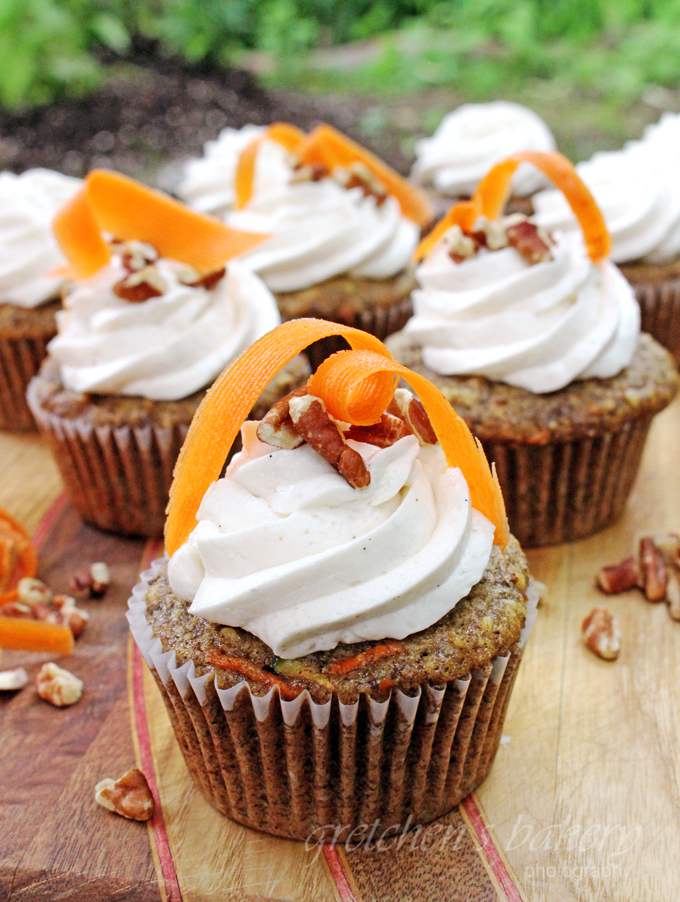 CLICK HERE TO WATCH THE FULL YOUTUBE VIDEO TUTORIAL FOR HOW TO MAKE THIS ZUCCHINI BREAD!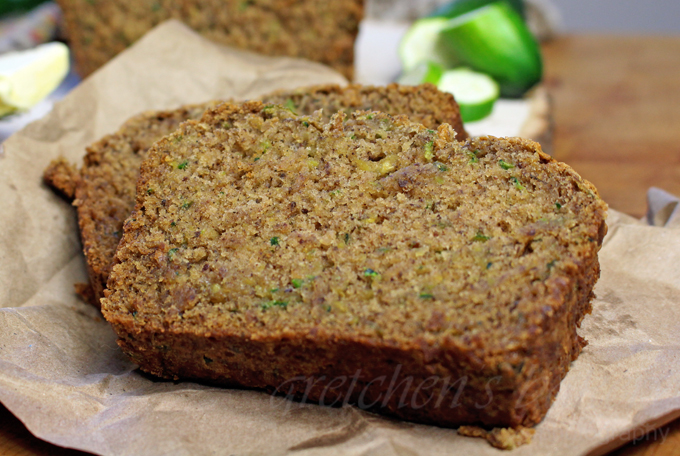 Check out my garden vlog video where I grew all my awesome stuff!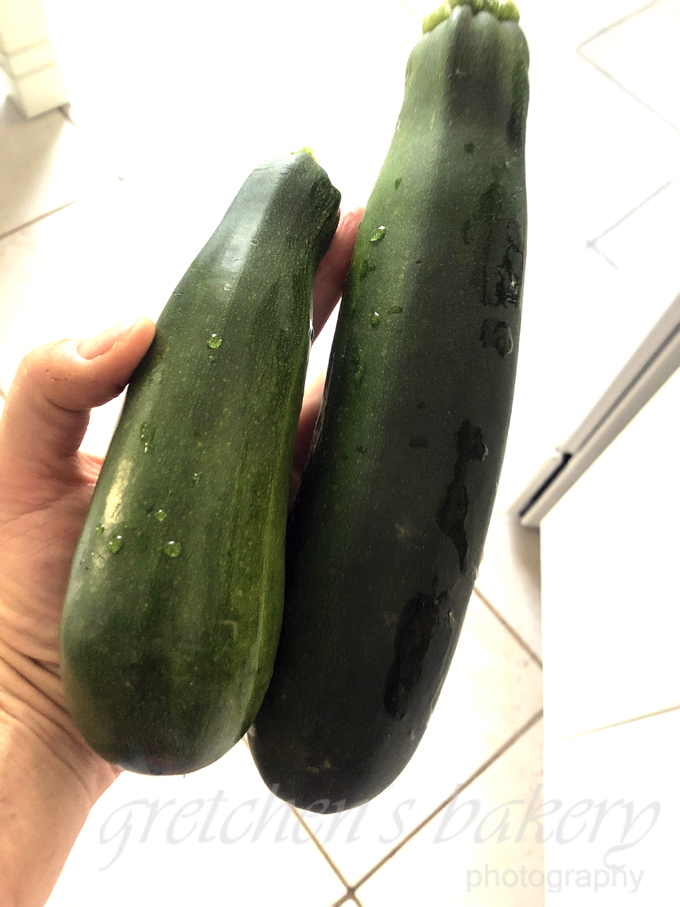 For more awesome quick bread recipes click the links below!
Yield: serves 6-8
Zucchini Bread Recipe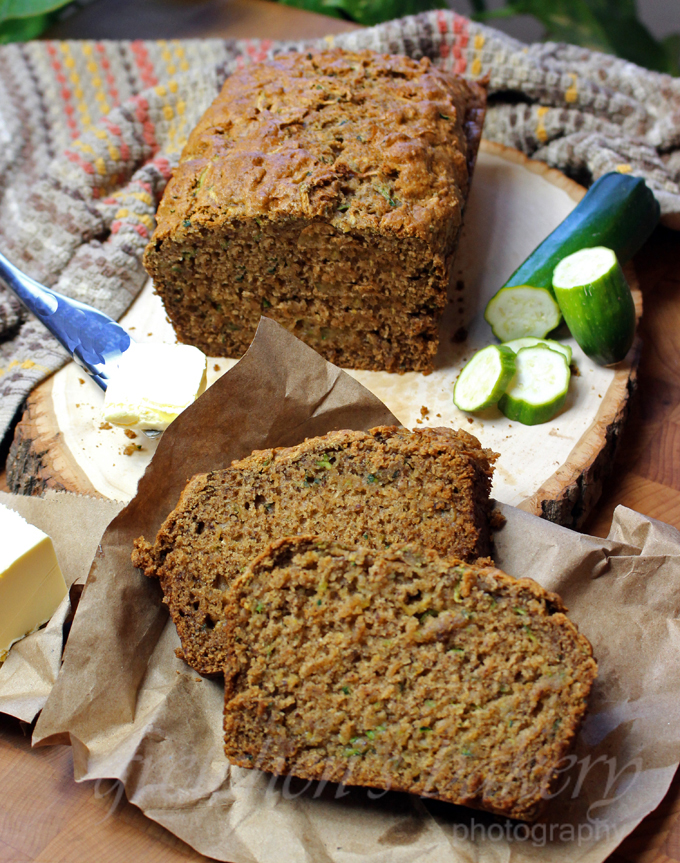 Ingredients
Granulated or Light Brown Sugar ¾ cup (150g)
Vegetable Oil ¼ cup (50g)
Applesauce *see notes ½ cup (100g)
Vanilla Extract 1 teaspoon (5ml)
All Purpose Flour 1¾ cup (218g)
Baking Powder 1¼ teaspoon
Baking Soda 1 teaspoon
Flax meal 3 Tablespoons (42g)
Cinnamon 1 teaspoon
Cardamom *optional but awesome! ½ teaspoon
Salt ½ teaspoon
Grated Fresh Zucchini 3 cups (354g)
Instructions
Preheat oven to 350°F
Grate the fresh zucchini and then measure it to 354g.
Squeeze put any excessive moisture - you may or may not have any depending on the zucchini, I only had about 2 Tbs excess liquid.
In a large mixing bowl combine the oil, sugar, applesauce and vanilla extract whisk to combine well.
Sift together all the dry ingredients including the flax meal, since I am not relying on it as an egg replacer there is no need to reconstitute it here..
Add the dry ingredients to the liquids in the bowl and mix until everything is evenly incorporated.
Add the grated zucchini and mix well.
Spread batter into greased loaf pan and bake in a preheated 350°F oven for 30 minutes, then turn the oven temperature down to 325°F for another **approximately 35 minutes or until a toothpick inserted into the center comes out with moist crumbs not raw batter.
Cool in the pan and then turn out onto a cooling rack to cool completely.
Notes
Zucchini Bread can be stored at room temperature for a couple of day wrapped to prevent drying.

Just be careful of molding in very hot humid conditions.

Refrigerate or freeze for longer storage