This is the only apple filling recipe you will ever need.
I use this recipe for pretty much anything that requires apple filling!
From Caramel Apple Cake to Cinnamon Apple Pop Tarts to topping for my Apple Pie ala mode Nice Cream recipe.
So yes, it is both a filling and a topping or simply eat it with a spoon directly out of the jar!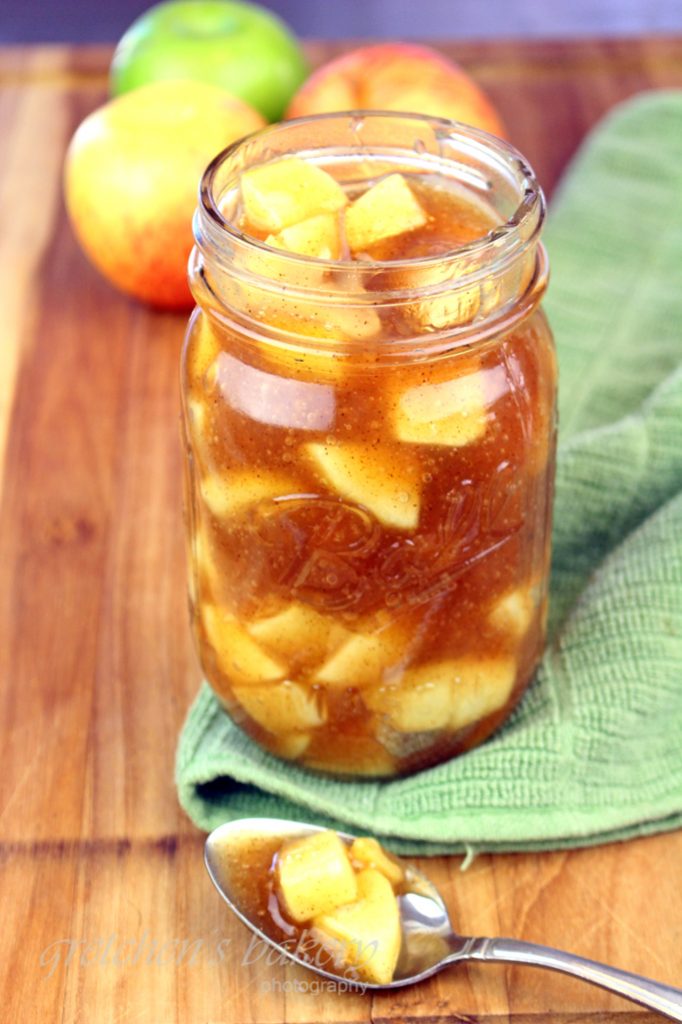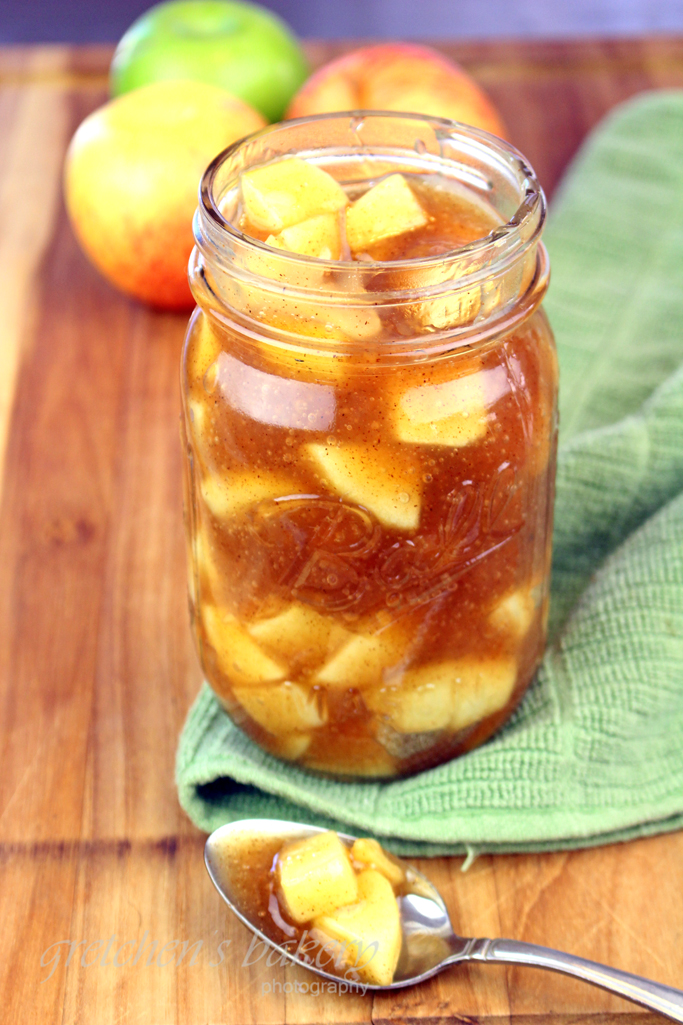 Or take it one step further and puree it to a preserve and spread it on your toast for breakfast!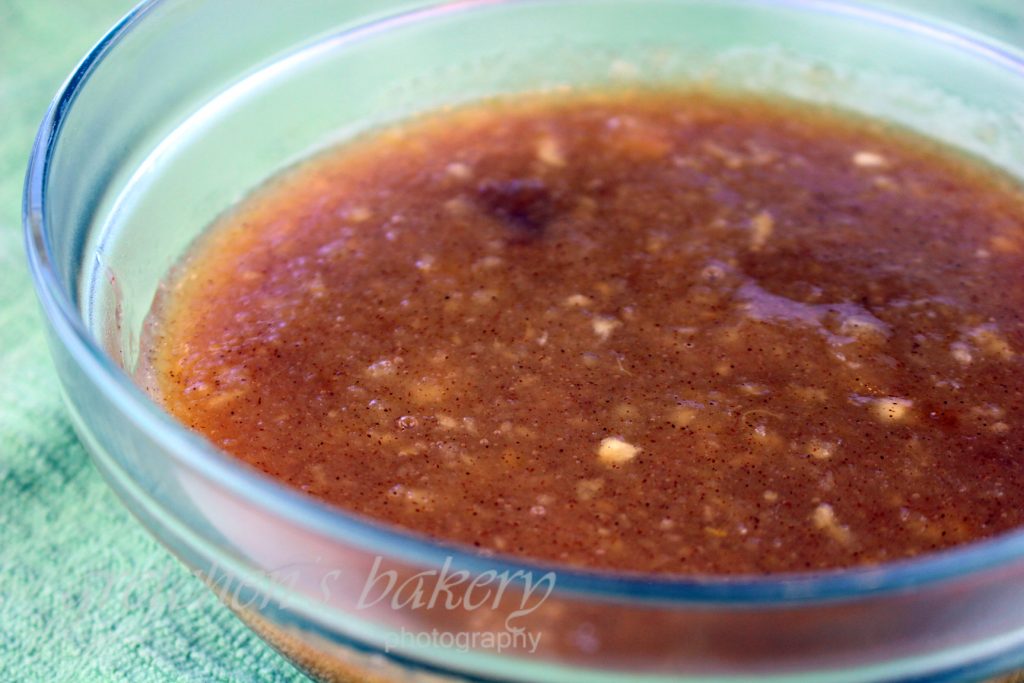 See what I mean? it's endless when it comes to this recipe!
My latest creation using this apple filling recipe exactly as I just mentioned, in preserve form, was as a filling for my Apple Crepe Cake.
Talk about a delicate and elegant dessert!
But I am getting way ahead of myself, so let's rewind and focus on the Apple Filling Recipe first!
What you want to do with it after that, well that's entirely up to you!

Apple Filling Recipe
I like to use granny smith apples in most of my baking, however I will sometimes do a combination of
my favorite baking apples
, so please use whatever ones you like best
You can leave out the sugar in this recipe if you prefer or adjust it to your liking.
Ingredients
Apples 6 small for approximately 3 cups (500g)
Apple Juice or Water 1 cup (237ml)
Granulated Sugar ¼ cup (50g)
Cinnamon 1 teaspoon
Cornstarch 4 Tablespoons (40g)
Granulated Sugar 2 tablespoons (28g)
Apple Juice or Water ¾ cup (180ml)
Instructions
Peel and dice the apples into ½" chunks
Combine the first measure of apple juice with the first measure of sugar and cinnamon in a large heavy bottom sauce pot and bring to a boil over high heat
Meanwhile combine the second measure of apple juice with the cornstarch and second measure of sugar and whisk smooth
Once the mixture in the pot comes to a boil add the cornstarch mixture and bring back to a boil
As soon as it boils again add the apples and stir to combine and coat well.
Lower the heat to a simmer and cook for 15 minutes to half hour depending on how firm or soft you want your apples to be
Transfer to a clean container and store the compote for up to 2 weeks in the refrigerator or puree the entire mixture for a more preserve like consistency