Why do I need an apple filling recipe you ask?
For basically anything and everything that has apples in it!
From Caramel Apple Cake to Cinnamon Apple Pop Tarts to the topping for my Apple Pie ala mode Nice Cream recipe.
It is both a filling and a topping or simply eat it with a spoon directly out of the jar!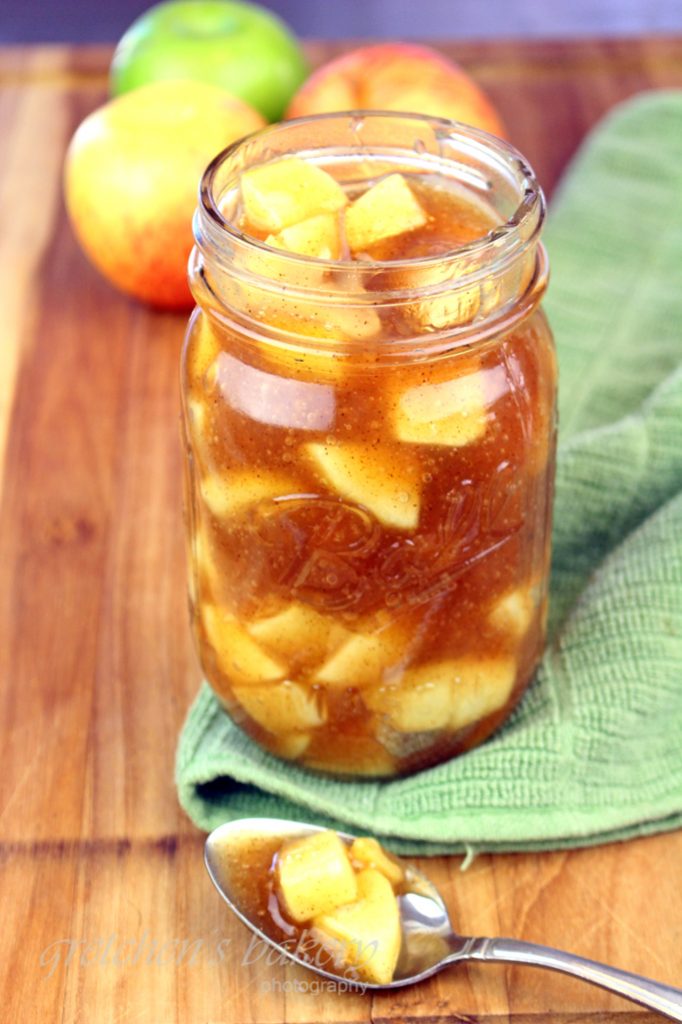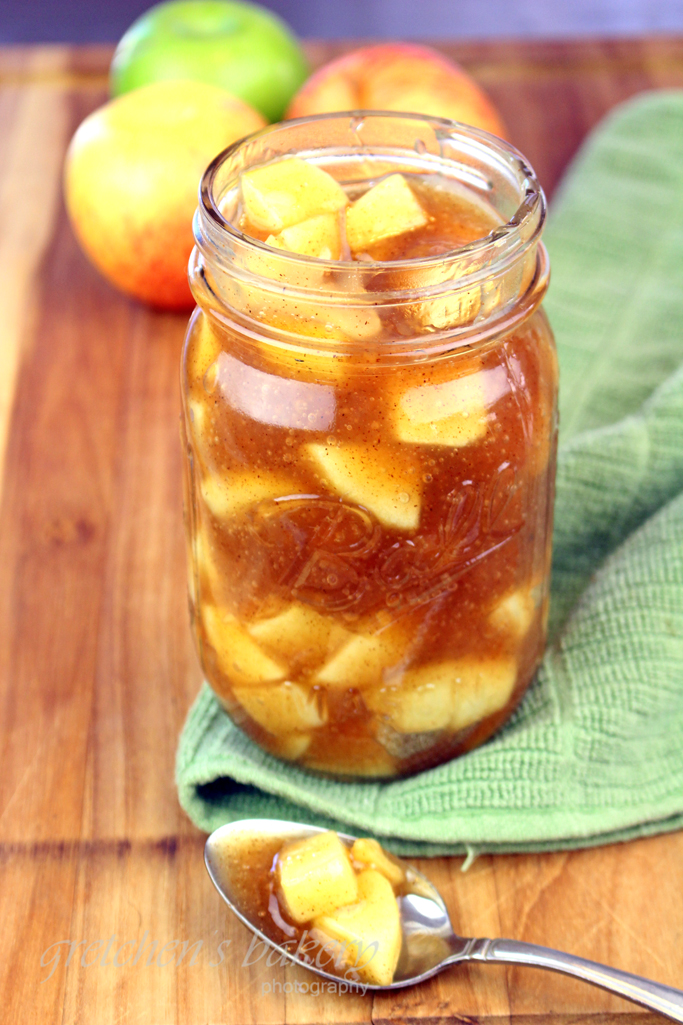 Or take it one step further and puree it to a preserve and spread it on your toast for breakfast!
Simple and fast apple jam!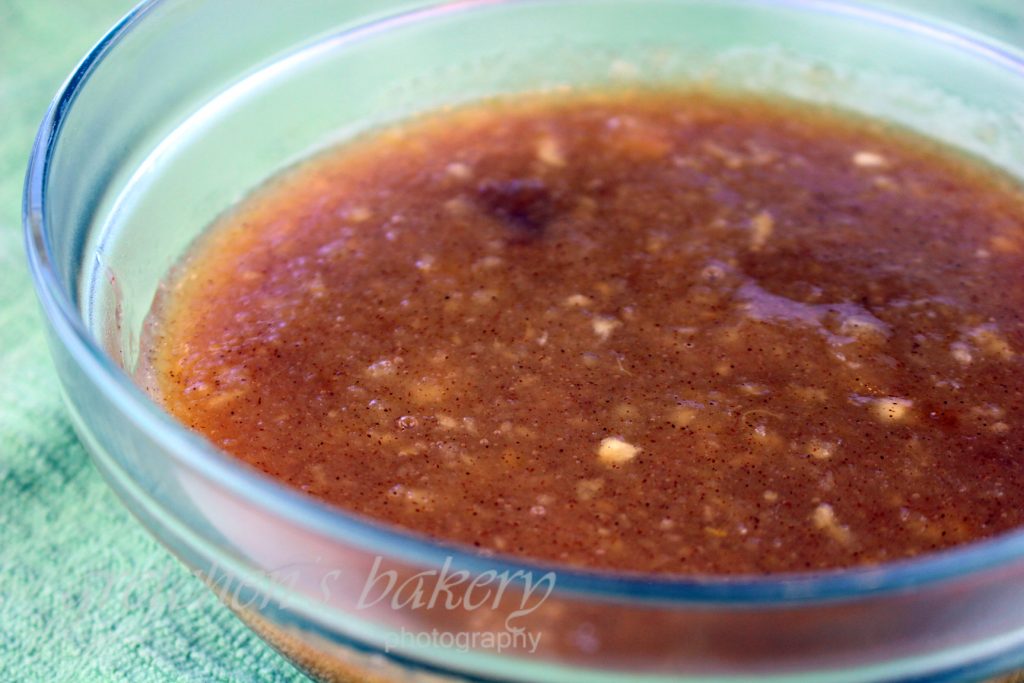 It really is endless when it comes to this recipe
I used it for the very rustic filling in my Vegan Apple Crepe Cake!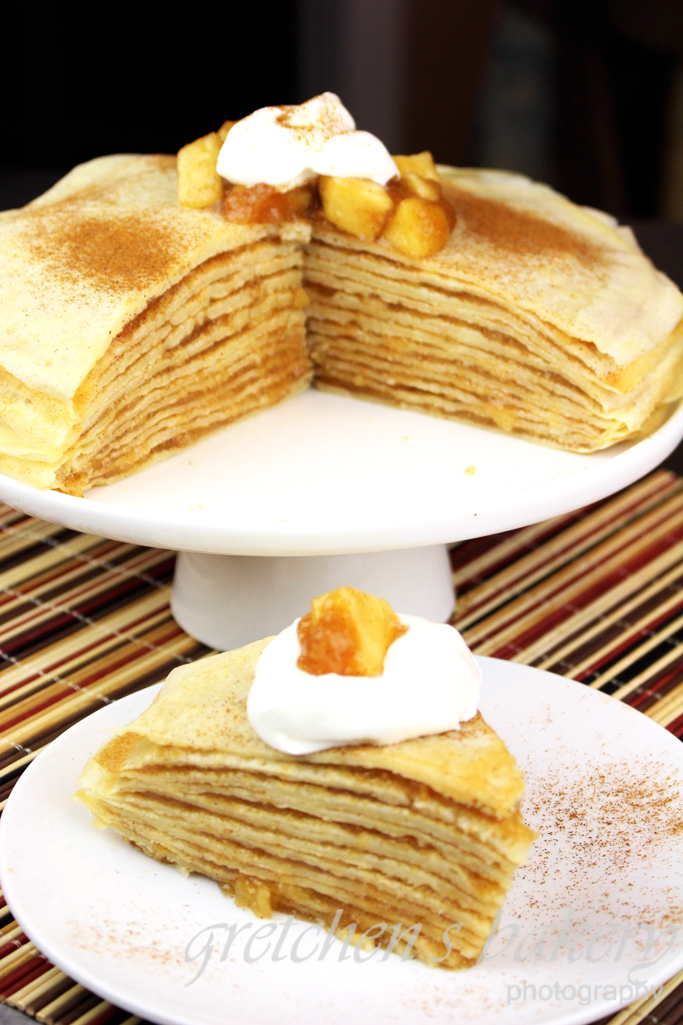 Talk about a delicate and elegant dessert!
So as you can see there are hundreds of applications for this simple apple filling recipe
What you decide to do with it~ well that's entirely up to you!
CLICK HERE FOR THE YOUTUBE VIDEO TUTORIAL FOR HOW TO MAKE THIS APPLE FILLING RECIPE
Notes for Success:
This is a cooked apple filling recipe so I am using cornstarch as the thickener.
When measuring cornstarch I cannot stress enough that a kitchen scale is the best way to go.
Cornstarch is a very difficult ingredient to measure consistently with a volume spoons measure
So while I list both measures below I cannot stress enough how the grams measure with a scale is going to give you the best results.
Many times people have complained that their recipe is like rubber and they don't know why!
This is from a heavy measure of cornstarch when using volume measuring spoon vs the 100% accurate scale measure in grams.
I like using granny smith apples for all of my baking and cooking.
You can use whatever cooking/baking apple you like the best
The sugar in this recipe can be adjusted or even omitted all together.
Another note about the cornstarch:
Cornstarch will tighten your recipes and get slightly gelatanized upon refrigeration.
I like to rewarm my apple filling before using it in recipes and it is best served at room temperature or warm.
For more recipes using this apple filling click the links below!
Vegan Apple Cinnamon Pop Tarts

Apple Filling Recipe
I like to use granny smith apples in most of my baking, however I will sometimes do a combination of my favorite baking apples, so please use whatever ones you like best
You can leave out the sugar in this recipe if you prefer or adjust it to your liking.
Ingredients
Apples 6 small for approximately 3 cups (500g)
Apple Juice or Water 1 cup (237ml)
Granulated Sugar ¼ cup (50g)
Cinnamon 1 teaspoon
Cornstarch 4 Tablespoons (32g)
Granulated Sugar 2 tablespoons (28g)
Apple Juice or Water ¾ cup (180ml)
Instructions
Peel and dice the apples into ½" chunks
Combine the first measure of apple juice with the first measure of sugar and cinnamon in a large heavy bottom sauce pot and bring to a boil over high heat
Meanwhile combine the second measure of apple juice with the cornstarch and second measure of sugar and whisk smooth
Once the mixture in the pot comes to a boil add the cornstarch mixture and bring back to a boil
As soon as it boils again add the apples and stir to combine and coat well.
Lower the heat to a simmer and cook for 15 minutes to half hour depending on how firm or soft you want your apples to be
Transfer to a clean container and store the compote for up to 2 weeks in the refrigerator or puree the entire mixture for a more preserve like consistency