Technically not a pie or a cookie since it is more of a blondie
But I liked the name Christmas Cookie Pie much better!
Perfect for kids and adults alike this easy holiday favorite is always a win!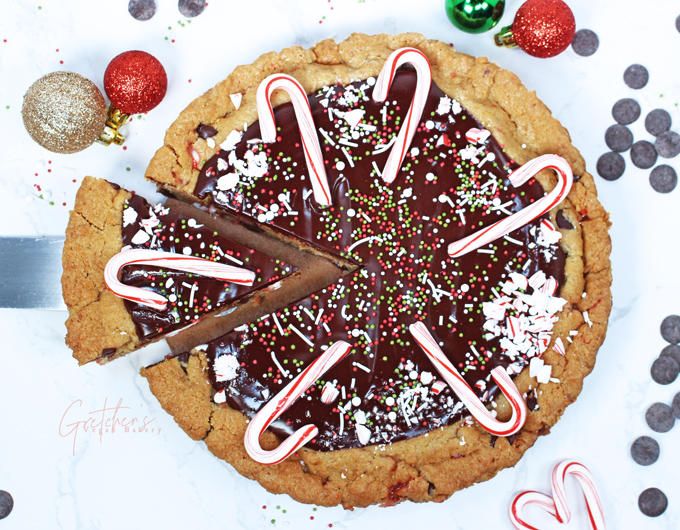 I'm simply using my best chocolate chip cookie recipe
Since it bakes perfectly into a fluted tart pan with a removable bottom
Crushed candy canes in addition to the chocolate chips and some mint extract for that extra mint zing
Press it into the tart mold and bake!
For the chewiest, cakiest, cookiest, thing-a-ma-jiggy you will ever try!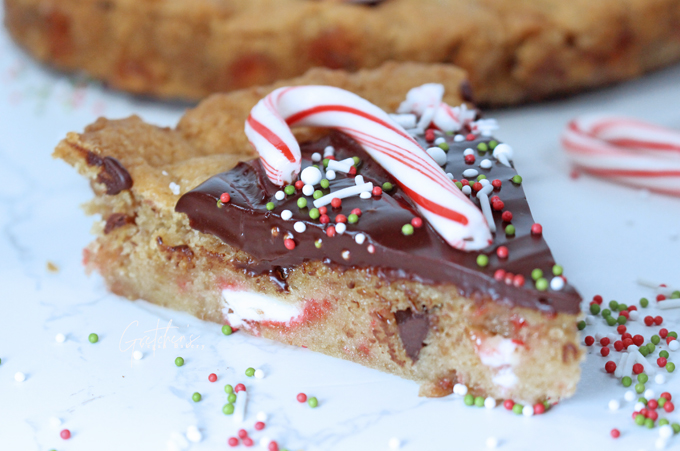 I've iced it with ganache because I think buttercream is just way too sweet!
Use a dark bittersweet chocolate to balance out the sugar in the Christmas Cookie Pie!
But feel free to use buttercream instead!
My new favorite Vegan Sprinkles by Supernatural are sprinkled everywhere!
They have so many cool assortments of sprinkles for every occasion so be sure to check them out @SupernaturalKitchen
*not sponsored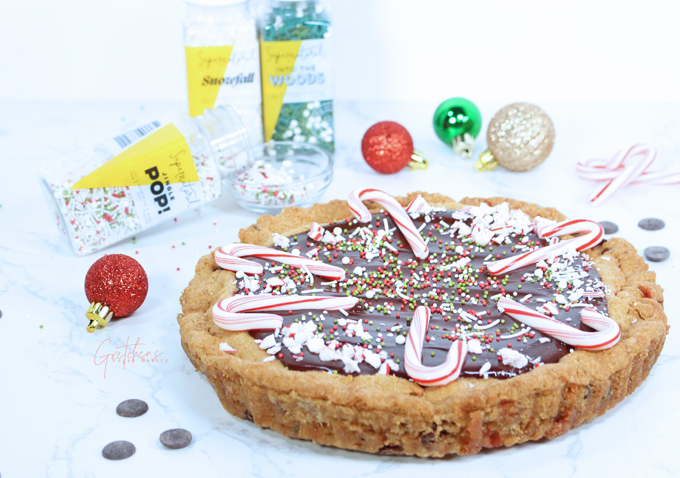 Of course if you did not want to buy sprinkles you can always make your own!
CLICK HERE FOR HOMEMADE 3 INGREDIENT SPRINKLES RECIPE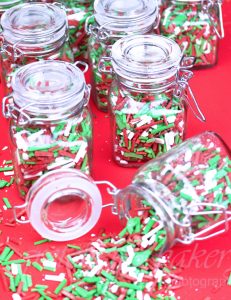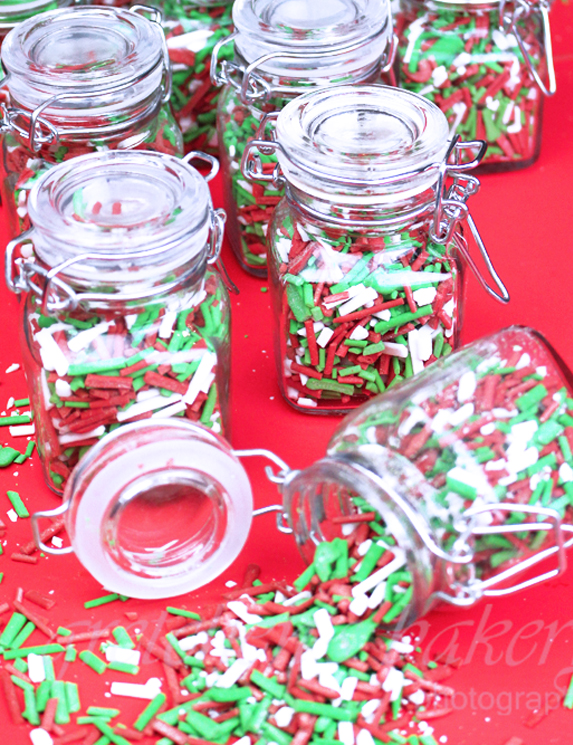 For more awesome and easy holiday recipes click the links below!
There is no video tutorial for this recipe but the instructions are so easy to follow!

Yield: serves 10
Christmas Cookie Pie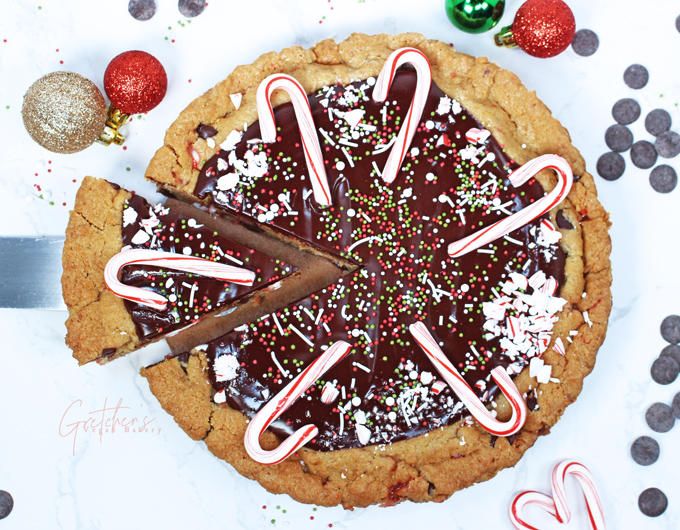 Ingredients
For the Cookie Dough:
Vegan Butter or margarine 2 sticks (1 cup) (226g)
Vegan Granulated Sugar 1 cup (200g)
Vegan Light Brown Sugar 1 cup (210g)
Salt ½ teaspoon (3g)
Vanilla Extract 1 teaspoon
Mint Extract *optional 1 teaspoon
Ground Flax Meal 3 Tablespoons (24g)
Hot water 8 Tablespoons cup (120ml)
All Purpose Flour 3½ cups (455g)
Baking Soda 1¾ teaspoons (8g)
Vegan Chocolate Chips 1 cup
Crushed Candy Canes ¾ cup
Sprinkles & Candy Canes for decor
Instructions
Prepare your tart pan with light pan spray/grease & a parchment paper liner
Preheat the oven to 350°F
Crush the candy cakes in a food processor or in a ziploc bag with a small hammer
Cream the vegan butter and both sugars with the paddle attachment until light and fluffy.
(About 3 -5 minutes)
Meanwhile mix the hot water and ground flax in a small bowl and let stand to thicken
Combine the flax paste with the vanilla extract & mint extract together and add to the creaming mixture on medium speed
Stop the mixer every so often and scrape the sides and bottom of the bowl.
Then whip it on high speed to emulsify for 10 seconds
Sift the flour, baking soda and salt together, then add to the mixer all at once and mix on low speed just until combined. Do not over mix.
Add in the chocolate chips and crushed candy canes and mix to combine well.
Press the dough evenly into the tart pan
Bake immediately in a preheated 350°F oven for approximately 25-35 minutes or until light golden browned and when you press the center gently it is not noticeable liquid or raw, but firm & jiggly
It is better to err on the side of less baked than over baked or your cookie pie will be dry and crispy rather than cake-like & chewy
Once it comes out of the oven take a small knife or spatula & run it along the edges to loosen it and ensure that it will come out of the pan once it is fully cooled
The candy canes have a tendency to stick to the pan making it near impossible to remove!
Prepare the ganache icing and once the cookie is cool, remove it from the pan and pour the ganache over top
Decorate with more candy canes & vegan sprinkles
Notes
Christmas Cookie Pie can be kept at room temperature in a cool spot for up to 4 days

For longer storage freeze for up to 1 month (without the decorations) wrapped well