It seems as vegans we spend most of our time reading labels because sadly animal products creep into just about everything
But Vegan sprinkles? Seriously?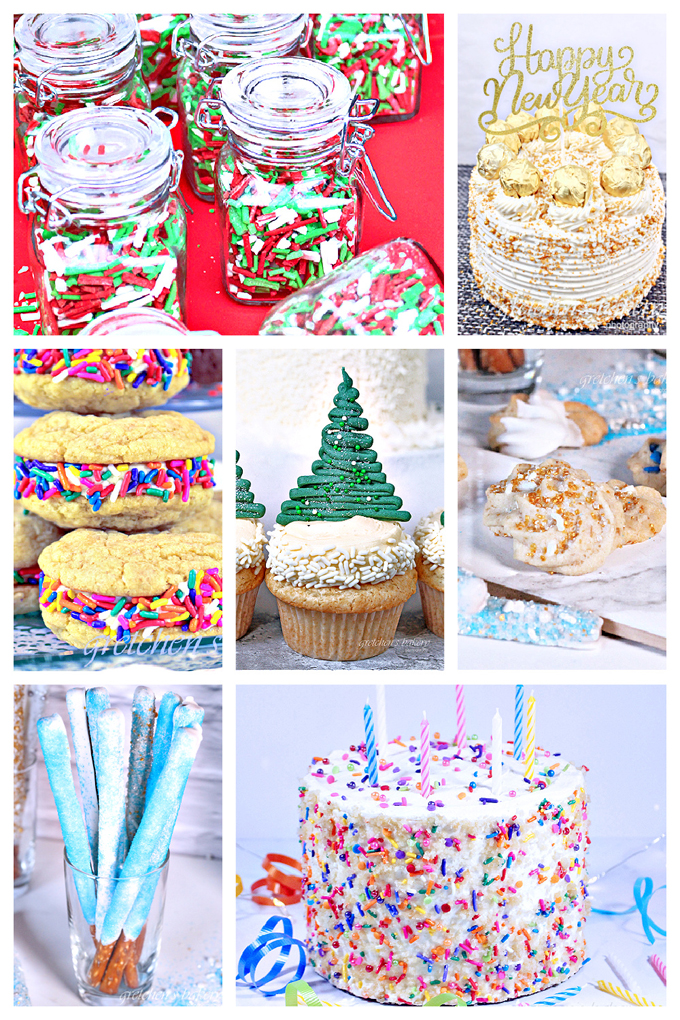 Yes it's a thing, here's why
Confectioners glaze is the main culprit in most candy and confections.
Also known as "confectioner's polish" and "shellac," is used by many candy manufacturers to improve the appearance of their finished products by giving them a "shiny sheen" that will not easily wear off.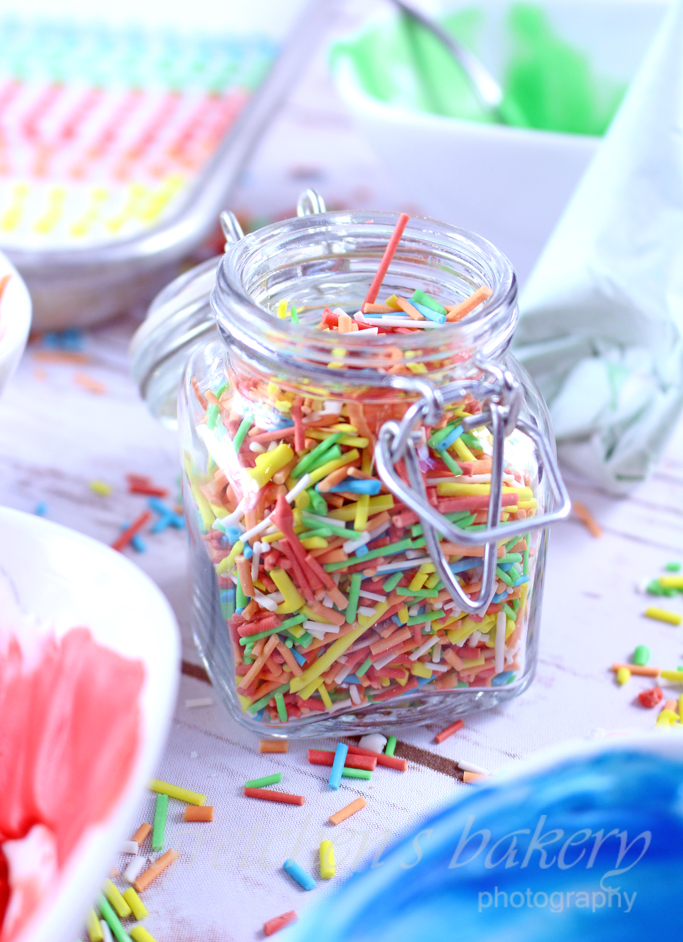 Shellac is a resin excreted by certain female Asian beetles after they have feasted on tree bark.
The resin is then harvested, heated, and purified.
India is the world's leading producer of shellac, and the U.S, Europe, and Egypt are the top consumers of it.
While some are taken aback by the fact of shellac's origins, it really is not much different in nature than other insect products, such as honey and the honeycomb.
But as vegans we are living life with as little animal (and insect!) exploitation as possible.
That's the bottom line so confectioners glaze is a NO.
Whether you are vegan or not or if you care about eating beetle secretions or not,
This homemade recipe for sprinkles is not only easy and cost efficient, but fun too!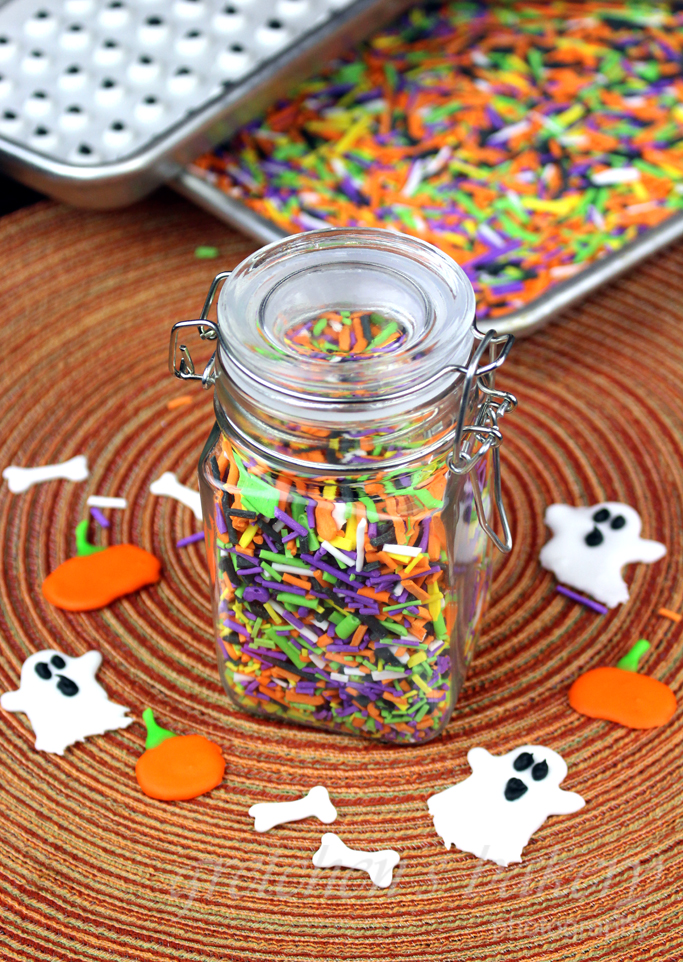 It costs just about $1 to make over 2 cups of vegan sprinkles!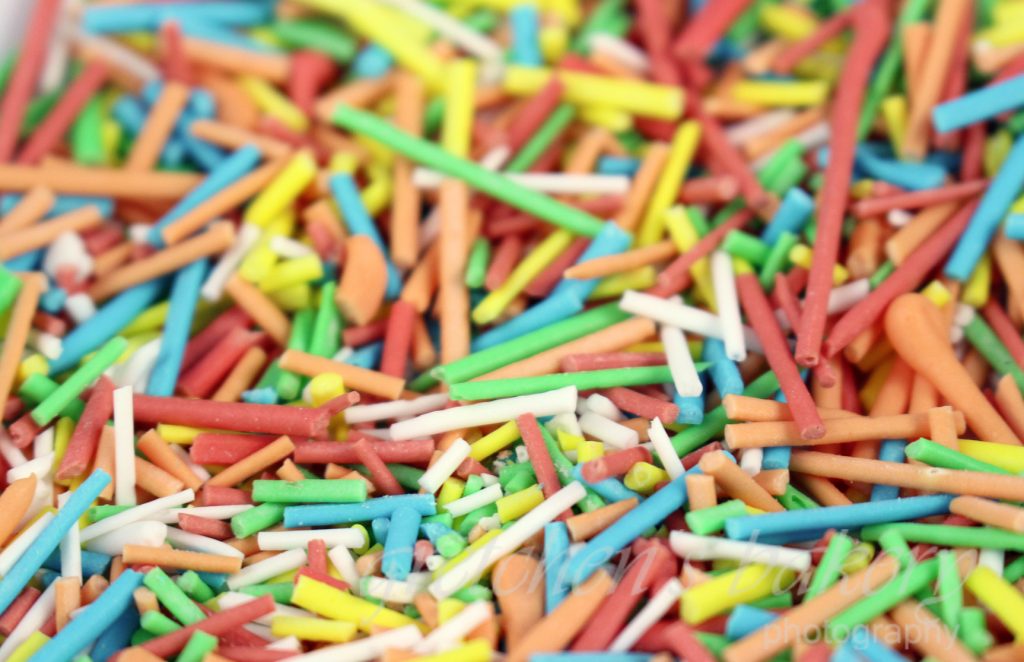 Just give yourself an hour or more if you want to double the recipe to make 4 cups
The time is spent piping out those long strings of icing
And unless you have endless counter space, you will need several sheet pans too.
Vegan food coloring is another issue, but you can get some natural food colors here if you are going the full vegan mile.
I have also used homemade natural colors with tumeric for yellow, beet juice for purples and pinks and spinach or kale juice for green
You will have to use much less water or aquafaba than the main recipe listed below since the juices are primarily water.
But here is my favorite way to color everything now since I recently discovered Flower Powder Super Food Color by Suncore Foods *not sponsored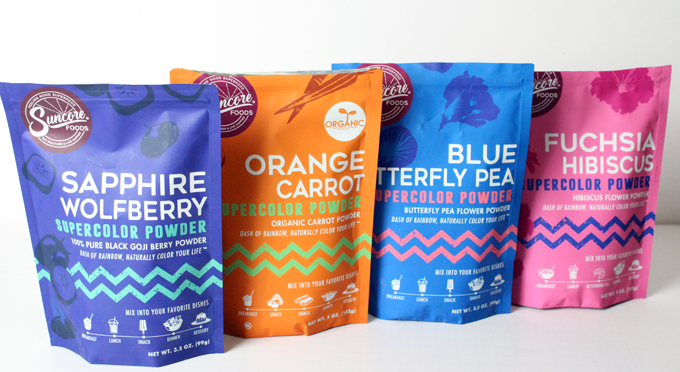 CLICK HERE FOR THE YOUTUBE VIDEO TUTORIAL FOR HOW TO MAKE THESE SPRINKLES!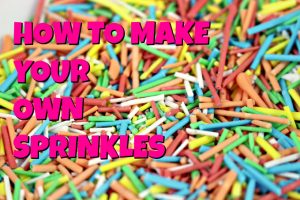 I've also made these sprinkles for Halloween and Christmas too!
Basically any holiday or color scheme you want can be achieved easily!
Additionally I have used these sprinkles successfully inside of my white cake recipe for a Funfetti Cake!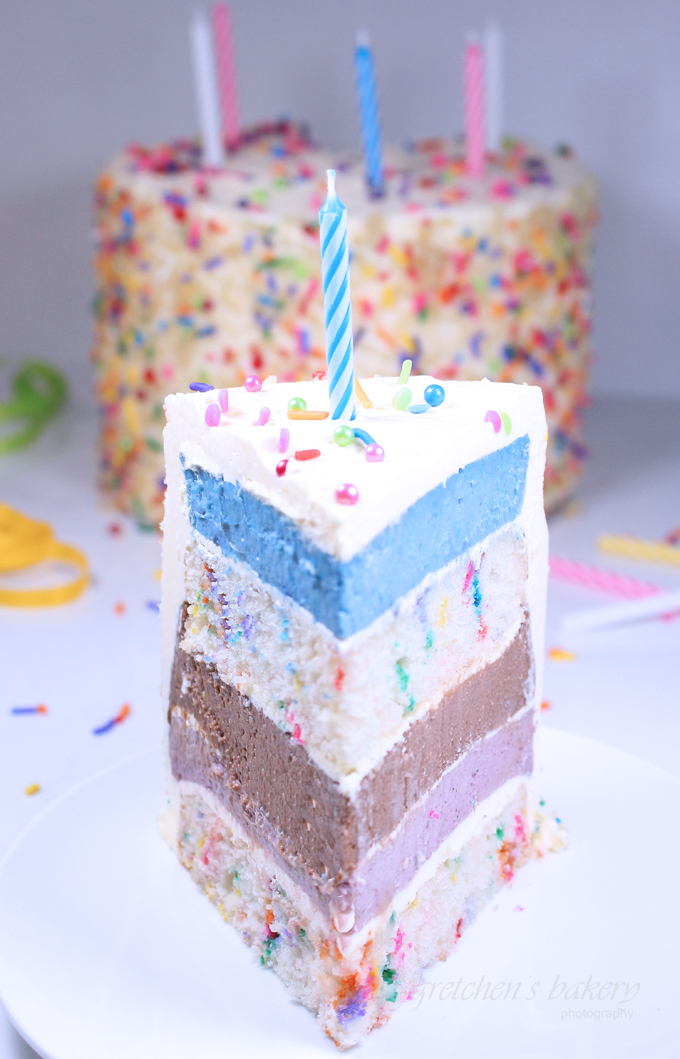 CLICK HERE FOR THE HALLOWEEN SPRINKLES VIDEO TUTORIAL!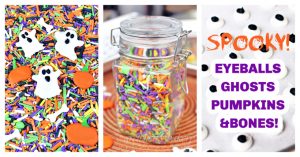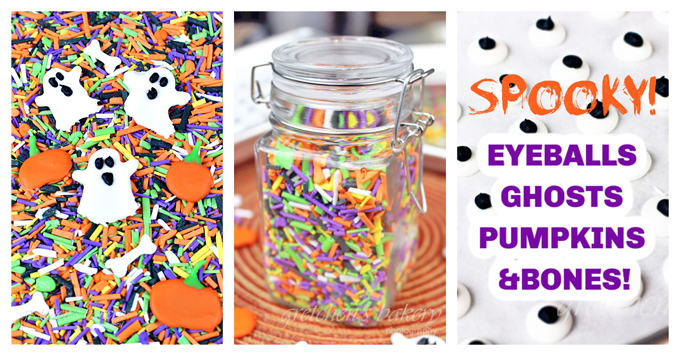 Notes for Success:
The aquafaba and addition of vanilla extract will prohibit a super bright white sprinkles
For super white I would use water instead of aquafaba in the same measurement and omit the vanilla extract or use clear vanilla flavoring
As I mentioned above in addition to time you will need some extra sheet pans since these sprinkles must dry for several hours ~ preferably ovenight
And of course we want to make a giant batch all at once
I had 6 sheet pans for a double batch of the icing listed below *see video tutorial for visual reference
Since you will be working with such small portions of the icing sugar at a time I use parchment paper cones to pipe each color
It is cleaner and easier to handle those small bags rather than large pastry bags
Not to mention the canvas or plastic pastry bags we use for other projects may have residual grease in them which can break down the sprinkle icing.
Watch this video below for a step by step look at how to make your own parchment paper cones for icing decorations
If for some reason you are not up for the project of making your own vegan sprinkles
Don't worry! I found a really great Vegan Company called SUPERNATURAL
They have tons of options for fun & festive sprinkles for all occasions!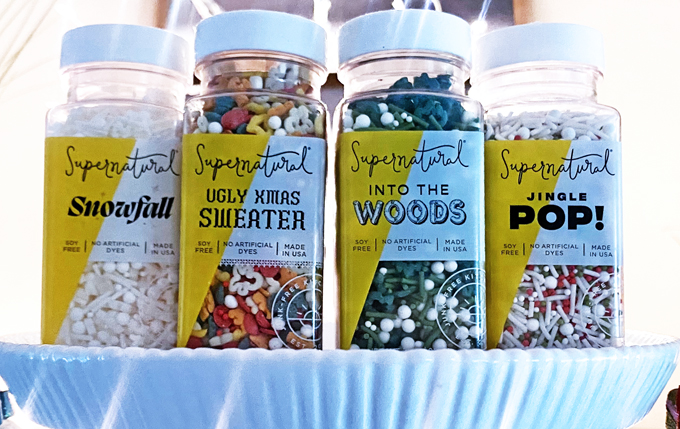 For more recipes using sprinkles click the links below!
Birthday Cake Cheesecake~ Copy Cat Cheesecake Factory Recipe ~ Vegan
The Best Vegan Vanilla Cake Recipe

Yield: 2 cups
Vegan Sprinkles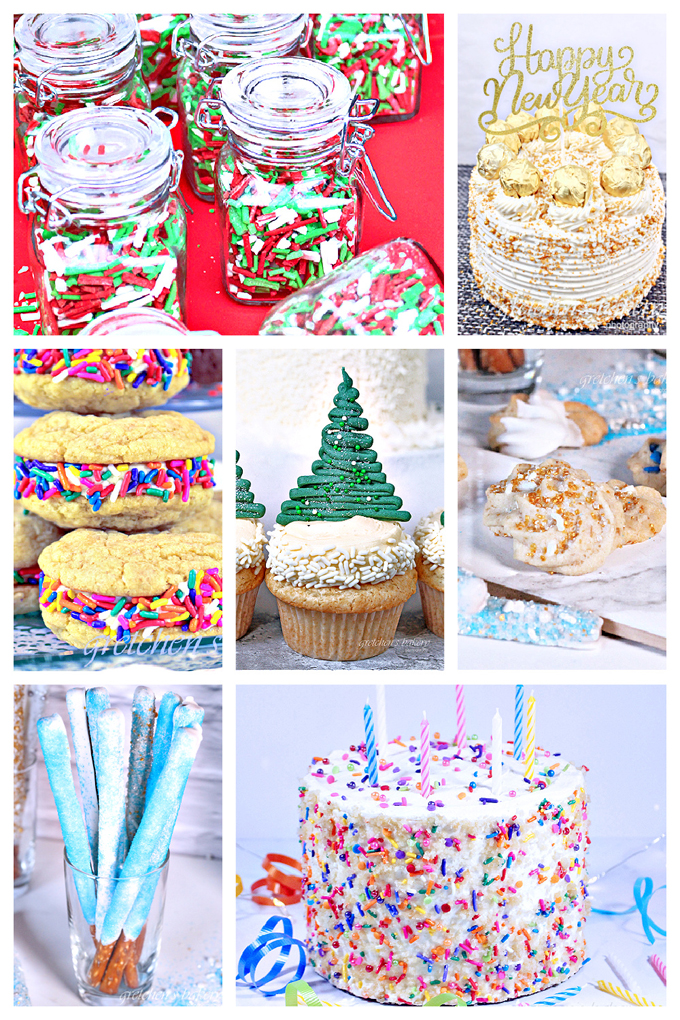 You can easily adjust the consistency of this recipe by adding more water or AF a teaspoon at a time if it is too stiff to pipe or more confectioners sugar a Tablespoons at a time if it is too runny.
You will notice I list Aquafaba OR water in the ingredients list, I have used both with great results in each, I do prefer the AF though as I find it makes the sprinkles slightly "harder" or more "dry" if that makes sense
Ingredients
Sifted Confectioners Sugar 3 cups
Salt pinch
Vanilla Extract 1 teaspoon
Aquafaba or Water 4-5 Tablespoons
Instructions
By hand in a large mixing bowl or with an electric mixer, combine the sifted confectioners sugar with the salt and then add the vanilla extract and then the water, starting with just about half the water.
Mix to a paste and then add more water as needed. *see note in the blog text about using liquid food colors such as natural juices, you will not need nearly as much water since those juices are primarily water.
Divide the icing into as many smaller bowls are you are making colors.
Add the food color and mix well, then cover each small bowl with plastic wrap to prevent drying as you pipe each color.
I use parchment paper cones to pipe each color, since you are working with such small portions at a time it just makes more sense, it is cleaner and easier to handle those small bags rather than large pastry bags, not to mention the canvas or plastic pastry bags we use for other projects may have residual grease in them which can break down the sprinkle icing.
Pipe the colors out in long strings onto parchment paper lined sheet pans. *It's ok if the strings break as you pipe, they are going to get broken up later anyway.
You will see in the video I also made some dots with the icing for another size and variation from the strings.
Let the icing dry for at least 4 hours in a cool, dry (not humid!) spot
One the strings have dried all the way, roll up the parchment paper and let the sprinkles pour out into a bowl!
Notes
Store the sprinkles in any grease free container (I use mason jars) in a cool dry environment for about 3 months