Don't overthink it!
It's easy to get overwhelmed as we get closer to the holiday cake crunch time
Keep it simple and stick to the tried and true basics!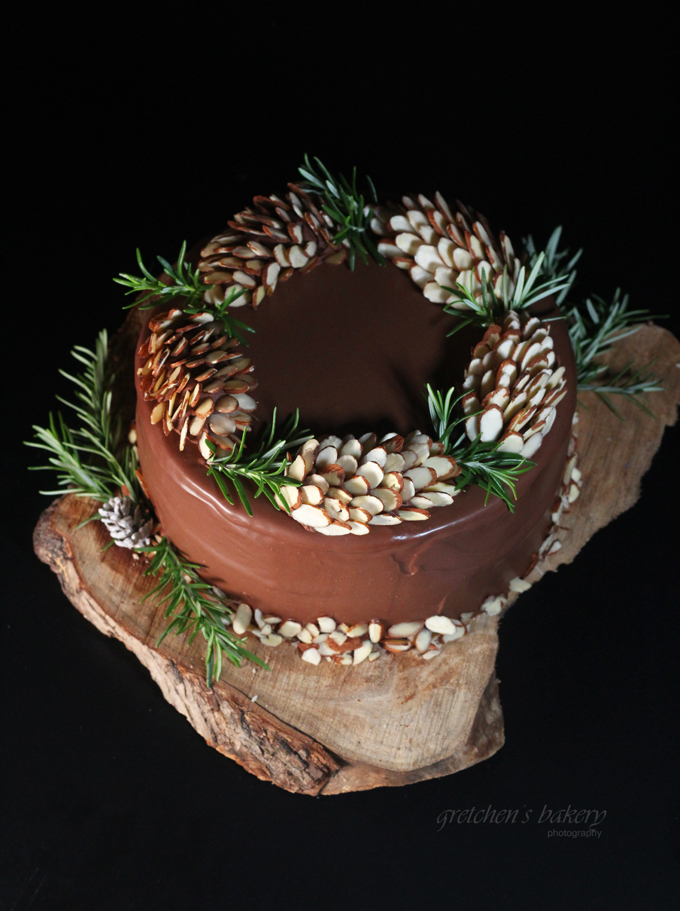 Although no one will ever think this double chocolate holiday cake is basic!
You can make beautiful, stunning holiday cakes with no stress by baking the recipes you already know and love
Super moist chocolate cake that is an easy one bowl mix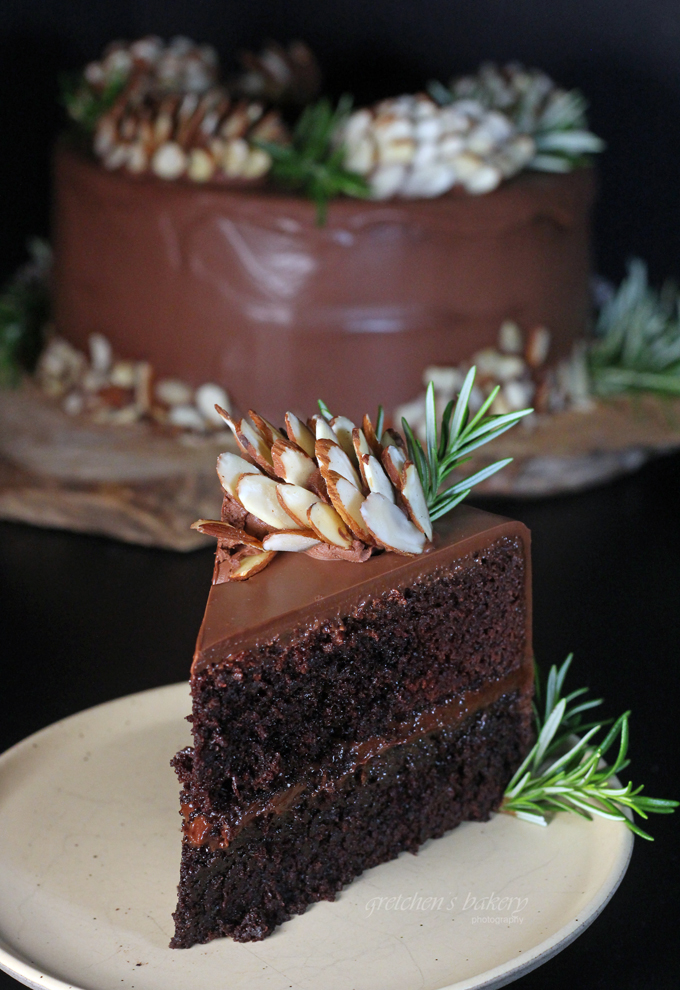 While it's baking you can whip up a two ingredient ganache for the icing and filling
Grab a bag of sliced almonds and you are almost done!
Quite honestly the hardest part of this entire cake was separating the almonds for the pine cone decor!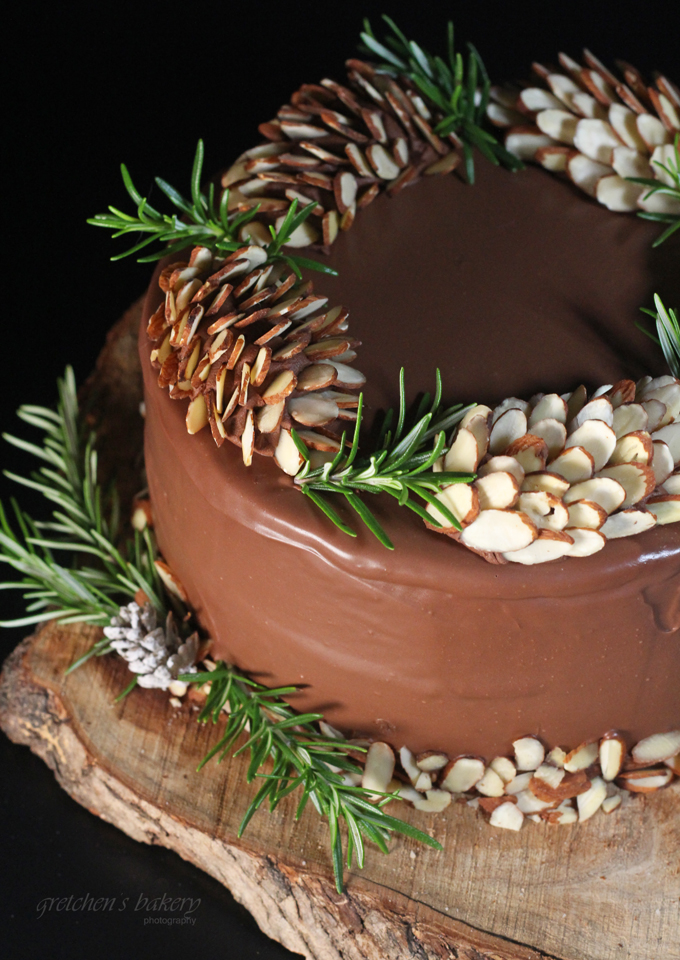 Throw on some Christmas music and relax!
Have fun with it!
Your holiday baking just got easier with this simple cake!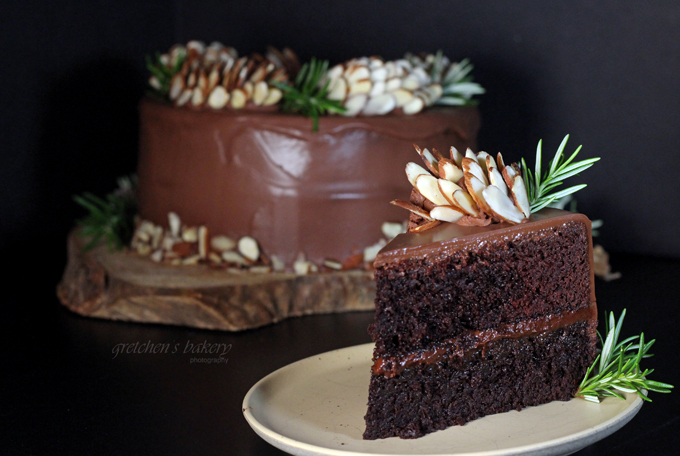 For more easy cakes like this one, click the links below!
Chocolate Raspberry Truffle Cake
Double Chocolate Holiday Cake
Instructions
Prepare the chocolate cake recipe as per the instructions on that post and bake the batter into 2-8" pans
While the cake is baking, prepare the ganache recipe
Pour about ¾ cup of the ganache into a small bowl and refrigerate to set ~ this will be to pipe into the pine cone shapes
Allow the other ganache portion to set at room temperature, some for the filling and the rest to pour over the cake later.
Once the cakes are completely cooled, spread about ½ cup of the room temperature ganache in between the layers as the filling, then pour the remaining ganache over the cake for the icing, refrigerate to set
Place the cold ganache into a pastry bag and pipe small logs onto the top of your cake then arrange the sliced almonds over each log to make a pine cone decoration
Decorate with rosemary sprigs if desired
Notes
Double chocolate holiday cake can be kept at room temperature for up to 3 days in a cool spot covered loosely

Refrigerate for longer storage up to 1 week wrapped to prevent drying

Can can be frozen for up to 2 months wrapped well to prevent freezer dry8ing, but beware, as the cake will sweat upon thawing