I don't really share many muffins recipes.
I'm not sure why, I mean they are probably the easiest of all the recipes to make.
One bowl mix, no mixer required. Like duh?
Why not make muffins? And why not make muffins everyday?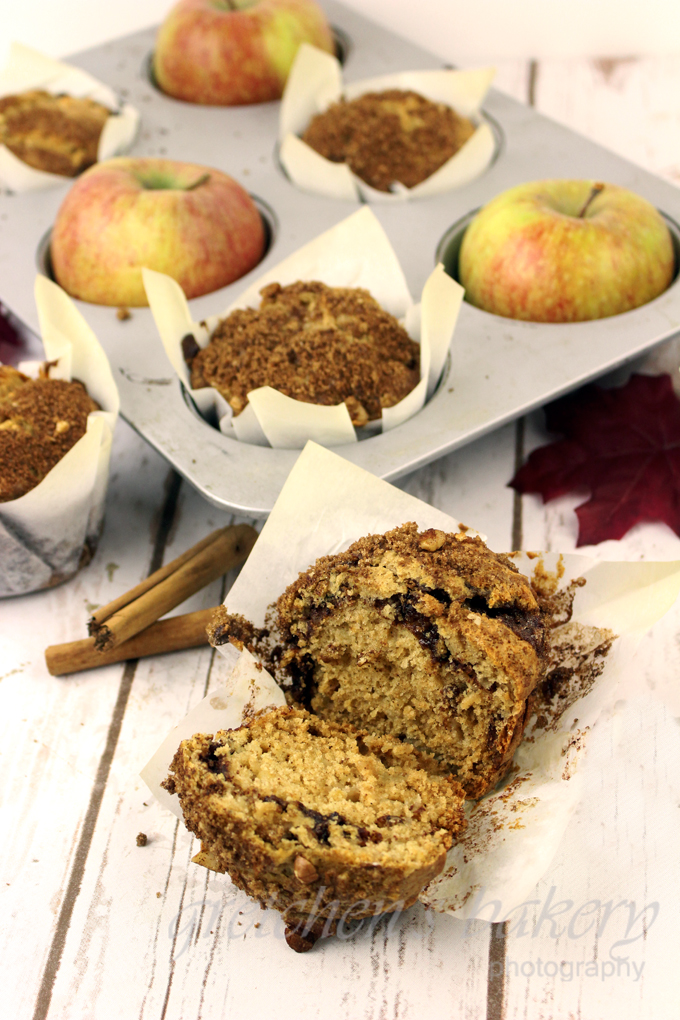 Here is my recipe for Cinnamon Apple Walnut Muffins.
Jumbo sized and loaded with cinnamon, apples and a brown sugar and a walnut streusel through the middle.
If walnuts aren't your "thang" you can leave them out or substitute another nut of choice.
By the way you can also bake all the batter into a standard sized loaf pan for an amazing apple cinnamon bread!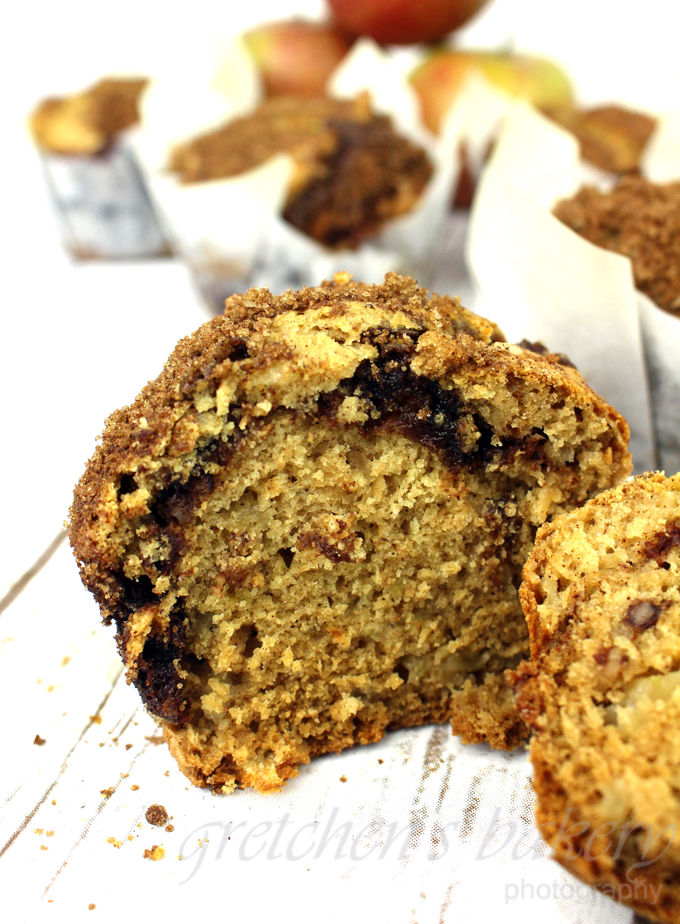 Cinnamon Apple Walnut Muffins
Line the muffin tins with parchment paper or cupcake liners and preheat the oven to 350°F
I am using the
Plant Based Egg egg replacer
here because I think it is the best for light texture and binding the recipe, but you can use any egg replacer of your choice if you prefer
Ingredients
All Purpose Flour 1¾ cups (218g)
Baking Soda 1 teaspoon
Baking Powder ¾ teaspoon
Salt ½ teaspoon
Cinnamon ½ teaspoon
Cardamom ½ teaspoon *optional ingredient
Vegetable Oil ½ cup
Granulated Sugar ⅓ cup
Light Brown Sugar ⅓ cup
The Plant Based Egg 4 teaspoons
Plant Milk ½ cup (118ml)
Vanilla Extract 2 teaspoons (10ml)
Shredded Apples peeled and cored 1¾ cup (approx 2 large apples)
For the filling:
Light or dark brown sugar ¾ cup
Cinnamon 1 teaspoon
Lightly toasted walnuts ½ cup
Instructions
In a small bowl combine the brown sugar, lightly toasted walnuts and cinnamon and stir to combine
In another large mixing bowl combine the sugars, oil, plant milk and vanilla extract whisk smooth
Add the sifted flour, spices, salt, baking powder and soda and the plant based egg egg replacer and whisk smooth
Add the shredded apples and mix well
Portion half of the batter into the paper lined tins and then add a heaping tablespoon of the sugar/nut mixture on top and then the remaining batter on top of that.
Distribute the last of the sugar/nut mixture on the top of each muffin and bake immediately in a preheated 350° oven for 30 minutes for the jumbo size, slightly less time for standard sized muffins
Notes
Apple muffins will stay fresh at room temperature wrapped well for up to 4 days