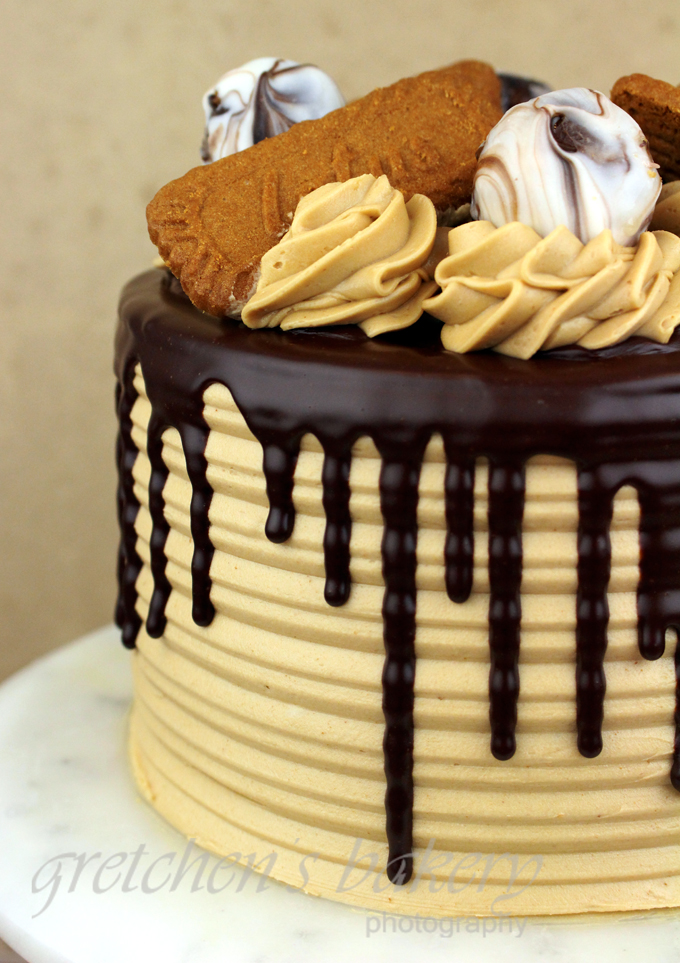 If my recent recipe for Cookie Butter Crunch Cake was a bit too much work for you here is a simple 4 ingredient recipe for Cookie Butter Crunch Balls!
Basically the garnish I used for that awesome cake last week stole the show and everyone was asking for more Cookie Butter Crunch Balls please!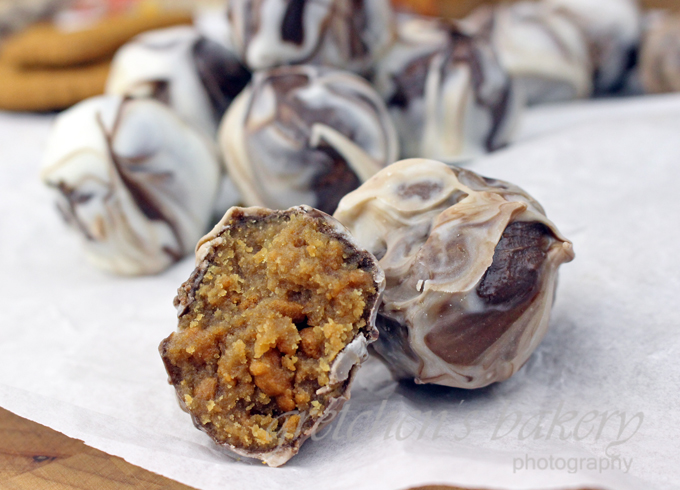 Whip these out in no time with minimal ingredients.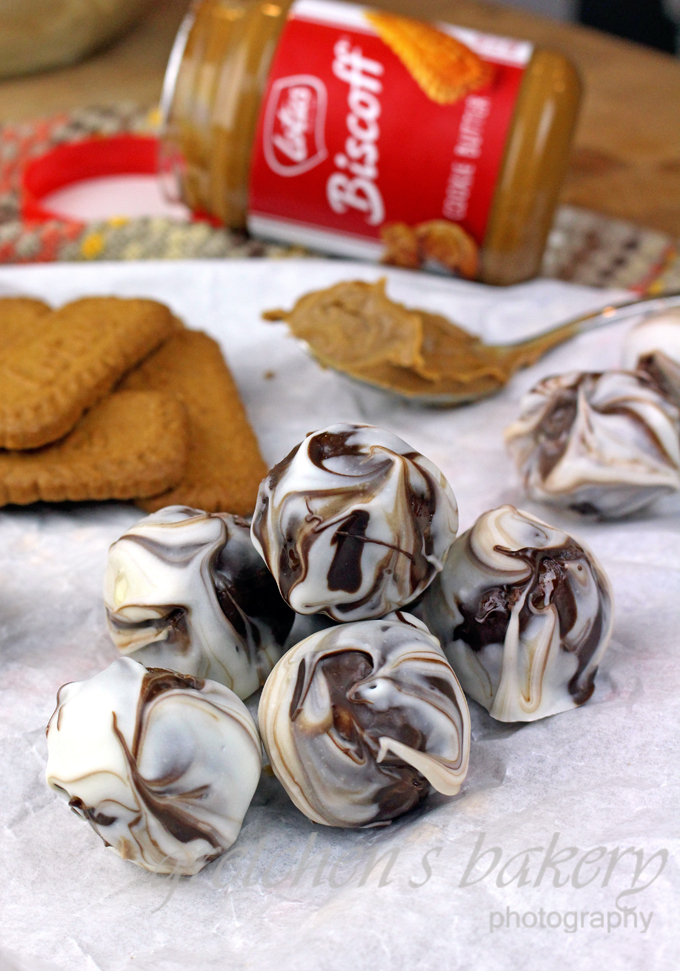 All you need is a jar of Biscoff Cookie Butter, Biscoff Cookies and some leftover cake scraps from your last cake project!
Some vegan chocolate for dipping and in less than 30 minutes you have yourself the most delicious pile of balls ever!
The recipe below only makes 18 so I highly recommend to double or even triple the quantities!
In the video below skip to 2:40 minutes for the making of the balls!
Cookie Butter Crunch Balls
You can of course use chocolate cake if you like, but the vanilla cake here is soooo good!!
Instructions
In a large mixing bowl combine leftover cake scraps, half of the cookie butter from the jar and half package of the Biscoff cookies, chopped medium fine.
Mix until it is all uniform & evenly distributed then scoop into balls, roll the balls with your hands and then refrigerate while you melt your white & dark chocolates.
Coat the balls with the dark chocolate first and then plunge into the white chocolate for a swirled effect. Transfer to the parchment lined sheet pan to set.