Another building on recipes idea creates a whole new layer cake!
The Cookie Butter Crunch Cake!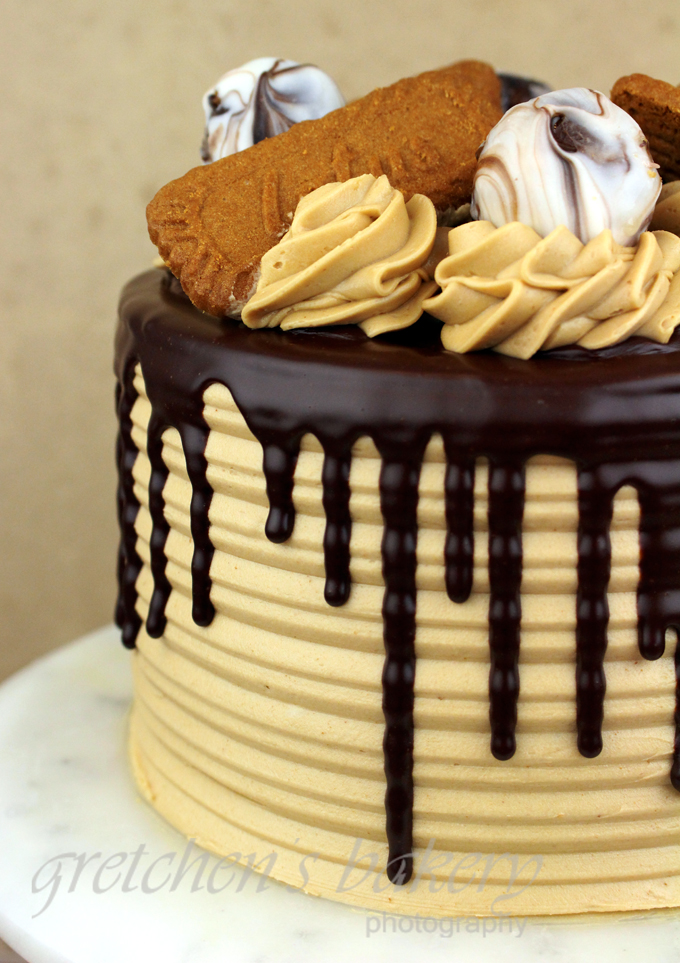 You've already got your favorite buttercream recipe and my one bowl mix for chocolate cake is a no brainer!
With a jar of Biscoff Cookie Butter and some Biscoff Cookies, in no time you will have yourself a fantastic new layer cake to add to your collection!
The Cookie Butter Crunch Balls are an optional garnish but believe me if you make them, you really don't even need this cake! LOL
They are so good on their own, you can seriously just stop right there!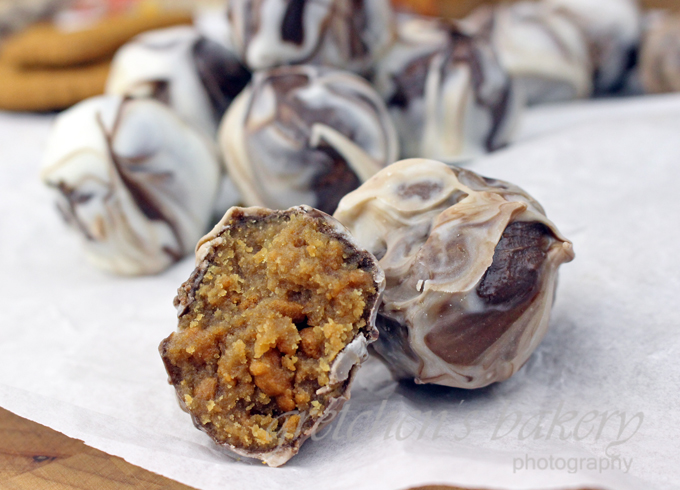 But I urge you to make this cake in it's entirety!
The moist chocolate cake layers, crunchy cookie butter filling and creamy buttercream all go together just perfectly!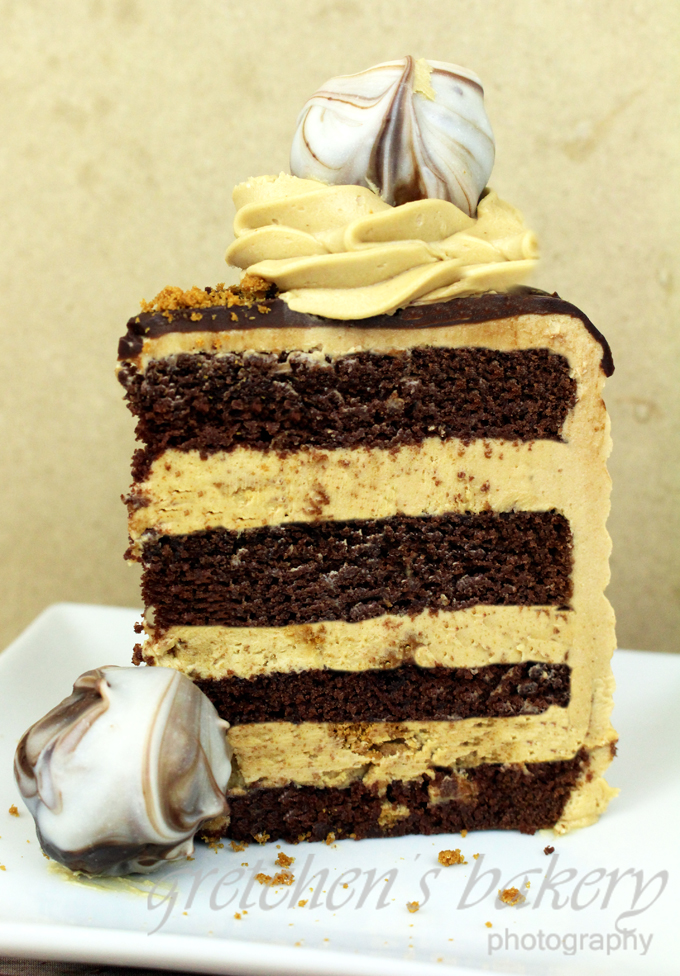 Cookie Butter Crunch Cake
Instructions
First prepare the recipes as per the instructions on each individual blog post
When the cake layers are cooled, trim the tops *reserve the trimmings and then torte each cake so you have a total of 4 layers.
Reserve 8 of the Biscoff cookies for garnish then chop the rest of the package into medium-fine crumbs
Add half jar of cookie butter to the buttercream at the last stage of mixing, then divide that entire portion in half and add half package of the chopped cookies to half of the buttercream this will be the crunchy cookie butter cake filling
In a large mixing bowl combine leftover cake scraps ( I used vanilla cake from a previous project, but you can use the trimmed chocolate cake from this recipe instead) the other half of the cookie butter and the other half of the chopped cookies.
Mix until it is all uniform & evenly distributed then scoop into balls, roll the balls with your hands and then refrigerate while you melt your white & dark chocolates.
Coat the balls with the dark chocolate first and then plunge into the white chocolate for a swirled effect. Transfer to the parchment lined sheet pan to set.
Now build your cake as per the video tutorial, with the cookie butter crunch buttercream filling and cookie butter buttercream icing.
Once iced, pour the ganache drip around the edges and garnish with reserved cookies & cookie butter crunch balls
Notes
The "crunch" of this cake will stay crunchy for about 2-3 days in the refrigerator, after that the moisture will start to absorb into the cookies and the crunch will be gone, but the cake will still be great!

Store in the refrigerator for up to 10 days.

Serve cold or at room temperature, your perference