Introducing Cookie Butter Cups.
A new spin on one of my favorite cookies, the Inside Out Peanut Butter Cup Cookie just got a visit from our friends in the UK with a big jar of Biscoff Cookie Butter.
These cookies have a taste similar to gingerbread, but then again not really.
It's actually a hard taste to describe other than delicious!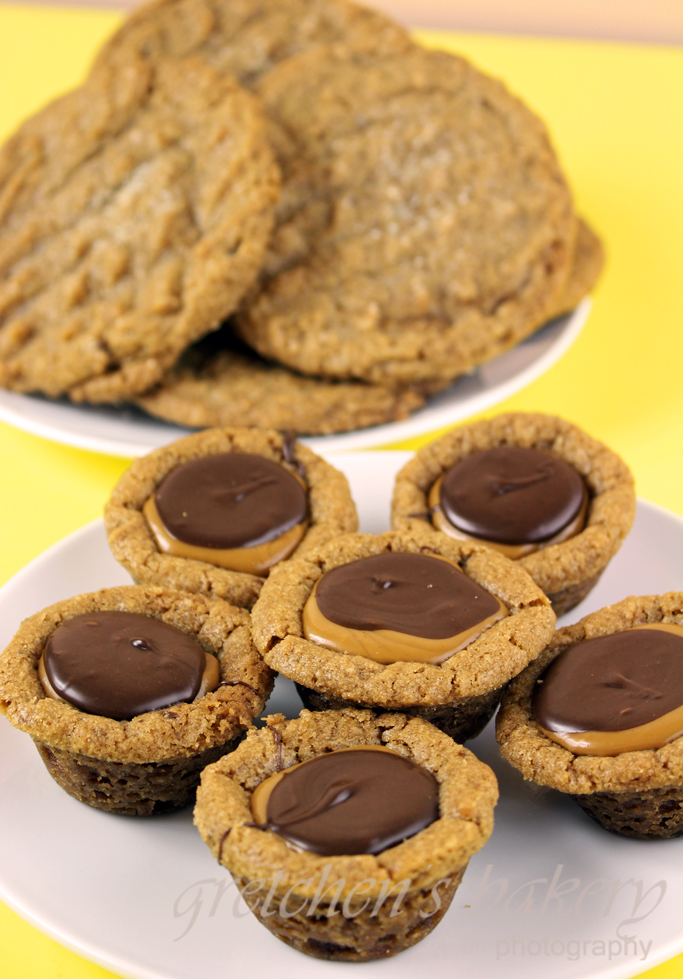 I guess because Cookie Butter is in fact made from Biscoff cookies, so we are essentially putting cookies into more cookies!
There is a slight cinnamon taste to them, but perhaps the molasses in the brown sugar is really
bringing out a gingerbread taste to me?
You decide for yourself and let me know what you think!
Filled with more cookie butter and then a small amount of chocolate (of course! LOL)
I then used these little cups as a garnish for my latest vegan cheesecake recipe~ The Biscoff Cookie Butter Cheesecake! Yummmm!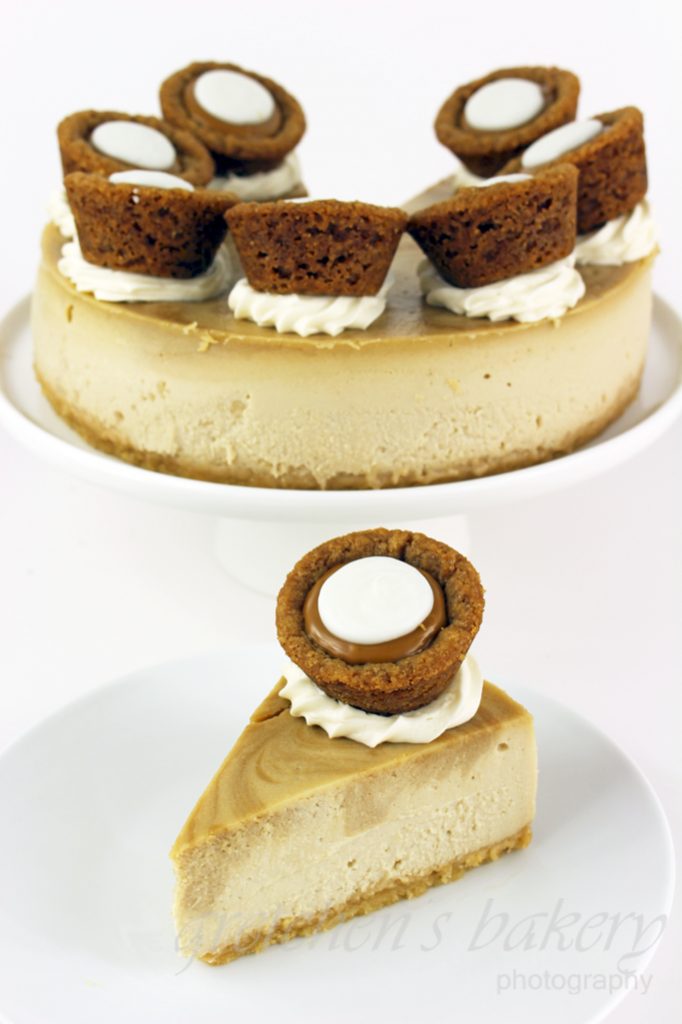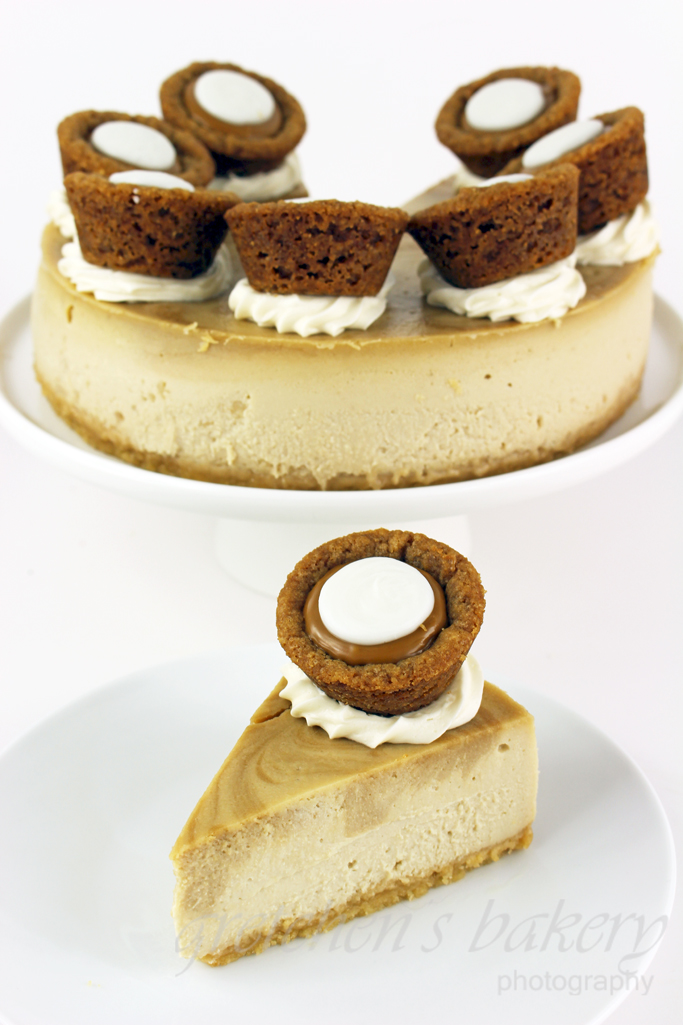 So be sure to check that out, but first to make these little cookies, they are so cute and whimsical but also quite addicting.
One word of advice though, try not to eat all the Cookie Butter out of the jar with a spoon before you have a chance to make this recipe!
Umm, yeah… that happened.
Oh by the way I used a mini muffin pan to bake the cookies, if you don't have one you can't really make the cups, but you can always just forgo the filling and make flattened out Cookie Butter Cookies instead like I did here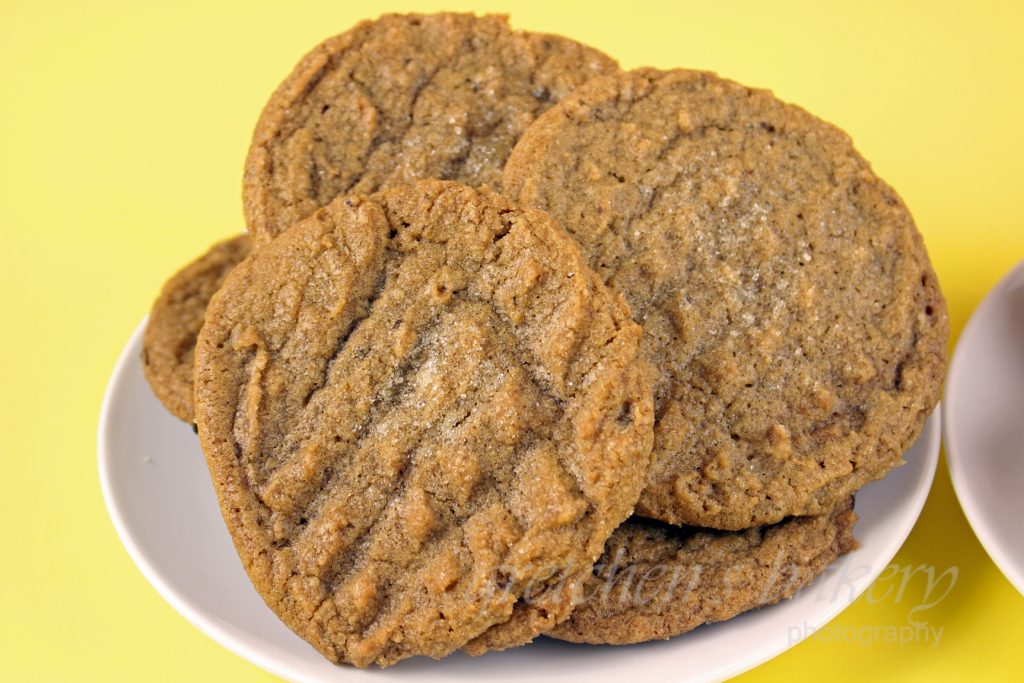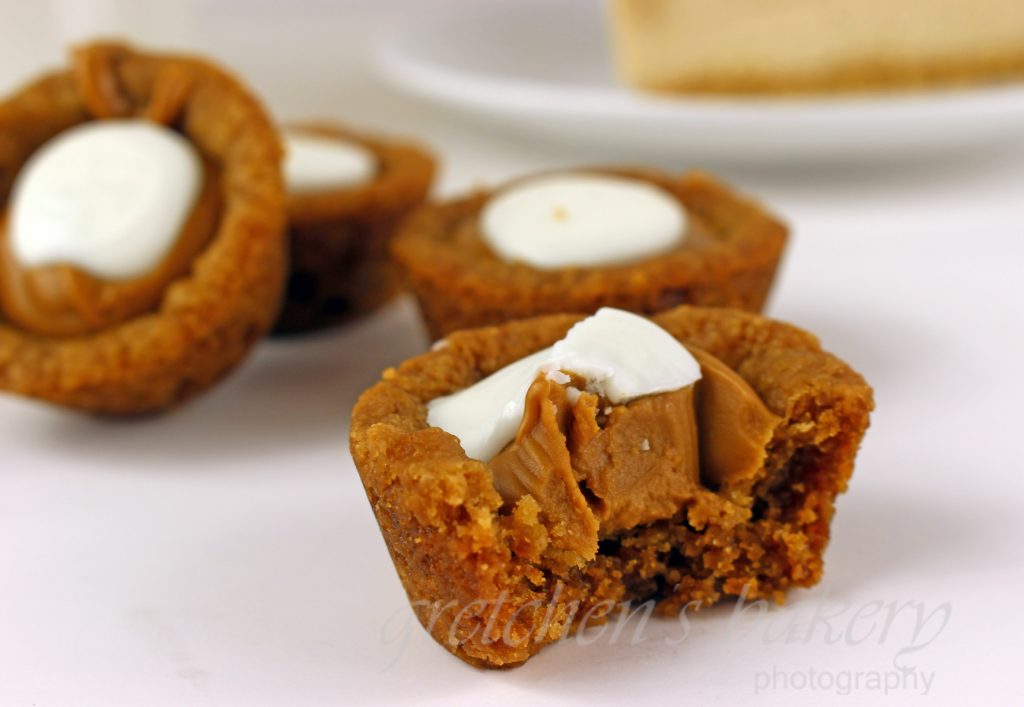 Cookie Butter Cups
Ingredients
Solid Vegetable Shortening ¾ cup (170g)
Biscoff Cookie Butter ½ cup (130g)
Light Brown Sugar packed 1¼ cup (260g)
Oat Milk (or any milk of your choice) 3 Tablespoons (45ml)
Vanilla Extract 2 teaspoons (10ml)
Flax Meal 1 Tablespoon (8g)
Hot Water 3 Tablespoons (45ml)
All Purpose Flour 1¾ cup (218g)
Baking Soda ¾ teaspoon
Salt ½ teaspoon
Biscoff Cookie Butter for filling cups 1 cup
Vegan Chocolate for filling 1 cup *optional
Instructions
Combine the hot water with the flax meal and let it stand to thicken about 5-10 minutes
Cream the shortening, cookie butter and brown sugar until well blended, no need for light and fluffy here~ about 2 minutes on high speed.
Add the flax paste and blend well.
Add the flour baking soda and salt all at once and mix to combine.
Add the milk and vanilla extract last and mix just until it all comes together
Chill dough for about 15 minutes while you preheat the oven to 350°F
Prepare the mini muffin tin with a light spray of pan grease
With a #100 Scoop drop rounded scoops into each cavity.
Press the dough with your fingers so it spreads to the sides of each cavity
Bake for 8 - 10 minutes until they are done
Allow to cool in the tins slightly then unmold onto a cooling rack
Once the cookies are cooled~ fill the sunken centers with cookie butter and a spot of chocolate on each
Notes
Store cookies for up to 10 days in an airtight container.
Freeze dough
for up to 2 months