As many of you may already know, I do not eat animals.
I have not been this way my whole life.
I have gone in and out of vegetarianism since I was a teenager
But always eventually went back to eating animals since I really didn't know anything else.
Growing up in a family that brought home neatly wrapped packages of dead animals for dinner was the norm for me.
I am not exactly sure how I was awakened to the cruelty and horror of the animal farming industry; but I do know I have been an animal lover my whole life.
If you ever saw my family photo albums from when I was a young child; I was always holding onto some kind of an animal.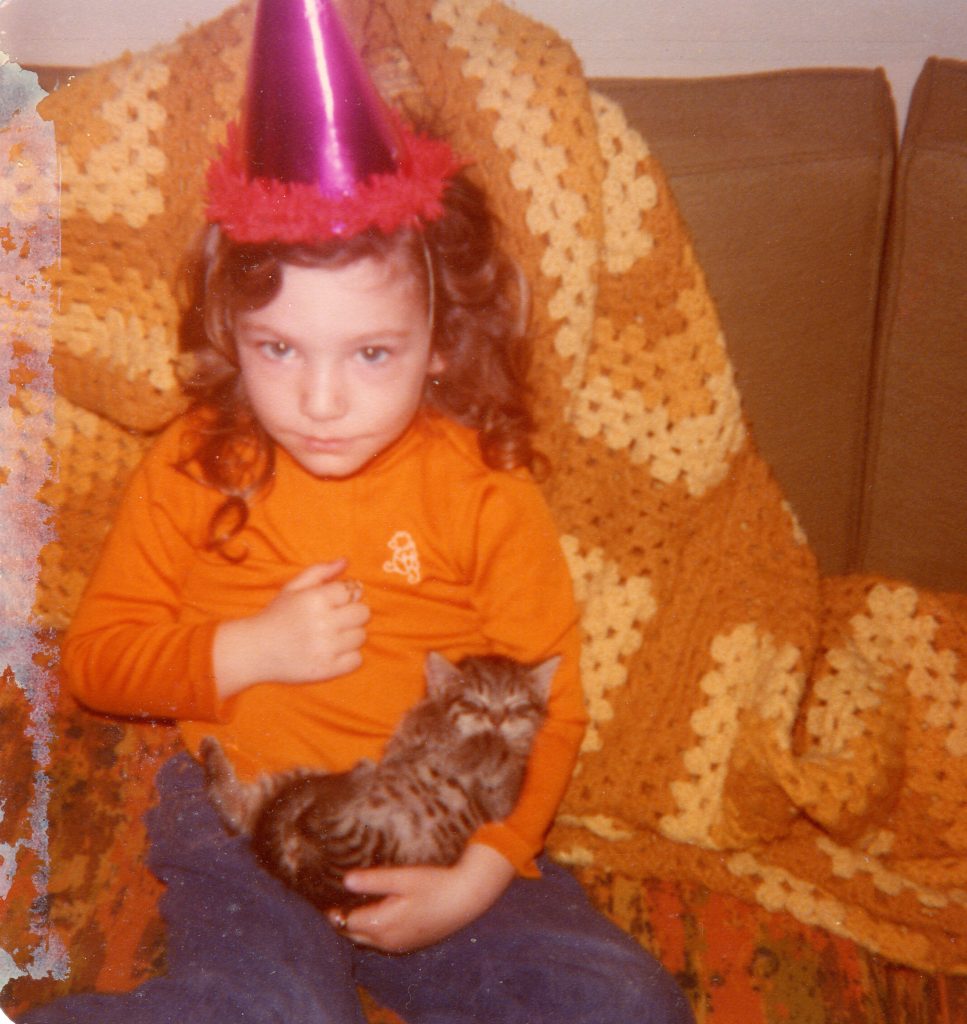 Hamsters, gerbils, mice, bunnies, Guinea Pigs, kittens and cats, puppies and dogs you name it!
My aunts and cousins had horses and even a donkey and goats!
I Love love love all animals! (Ok except centipedes…. I just….. can't…. I'm not that evolved… ugggggh) I even started putting spiders outside rather than kill them, so I'm getting there.. but centipedes? No.
When I was growing up, there was no internet; no plethora of information at every click.
We had encyclopedias, dictionaries and of course television, but you can make a safe bet that there was no information being told about the truth of the animal farming industry.
It is quite possibly the biggest secret being kept from the public.
After all, if people truly witnessed the brutality of it all, from birth to death for these animals, quite possibly everyone would be vegan.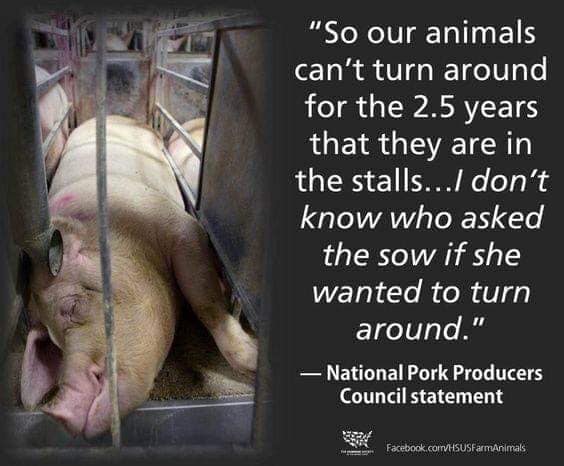 I believe PETA was the only material out there way back in the late 1980's where I could get any ideas about the truth behind this torture industry.
I remember making my first donation to them at about 17 years of age. I proudly drank my coffee in a mug that had a carrot on it who said: "Don't eat your friends!"
I truly wonder (now) how we as humans do not make the connection, or distinction rather, of "loving animals as pets" on one hand but killing them for dinner on the other hand.
But of course I understand this separation.
It is intentional and actively taught for us to associate farming with happy cows and pigs prancing in a field and willing giving up their lives to us so we can have a tasty meal.
But the real truth cannot be further from that propaganda campaign.
I won't go into the details here though, since those who are interested can simply do an internet search on Factory Farming and you will see immediately.
But one thing I have realized in my journey towards veganism is that ALL animals are sentient beings.
Sentient meaning: able to feel, see, hear, smell, or taste. With the emphasis on FEEL. Think about your dog or your cat for a moment. Would you ever, in a million years ever consider eating him or her? Of course not…………………………………… but what if they tasted really great?
Dog bacon? Yummy! Cat Milk? Great!
There are about 10 countries in the world currently, that eat cats and dogs all the time. Who are we to say they cannot?
We eat cows, pigs, chickens, goats, lambs and many many more animal species every day. What ever happened that made us draw a huge dividing line between our pets and our food?
Here in the USA, a 2012 consensus report listed total number of households owning dogs at 43,346,000. With an average of 1.6 dogs per household that's 69,353,600 pet dogs. Cats as pets were more totaling 75,845,700.
We are a nation that LOVES animals!
It's called Species-ism: to have no qualms about killing certain species over others and the reasoning behind it.
I ask you to think about that for a moment.
It wasn't until I read the book Eating Animals by Jonathan Safran Foer in 2009 that I went full on vegetarian (again) but this time did not look back.
But I was still eating eggs and cheese, not to mention how much my small bakery was using on a daily basis.
What I didn't know that the dairy industry or even raising chickens for eggs was inhumane.
After all, don't those animals constantly produce milk and eggs? And what a waste if we didn't "help" them by consuming all of that otherwise "waste".
Well that is the idea "they" want us to believe. And "they" are the beneficiaries of the animal farming industry. Did you know that a cow does not just produce milk all the time?
Neither did I!
I thought they were just literal milk fountains spewing milk all over the place constantly and we as humans had to be their good shepherds collecting all that FREE milk to make ice cream and other things!
Wow, was I ever wrong. But once you stop and think for yourself (rather than be programmed to believe what's on a television commercial for yummy cheese) you can make the nature connection and it all makes sense!
Only pregnant females produce milk.
So with out going into the gory details of how a mum cow is constantly impregnated throughout her life, simply to have baby cow literally ripped from her the moment it is born, you can do a quick search on Dairy Farming,
Grab a box of tissues if you have never heard a mama cow bellow for her new born male calf who is now being chained to a crate and harvested for veal.
The female calves are "luckier"? They get to be raped over and again to live out the same fate of mum, to produce milk for us.
Humans, who were never meant to drink any milk except that of our own mothers. Inevitably though they all get slaughtered for food and well…you get the idea.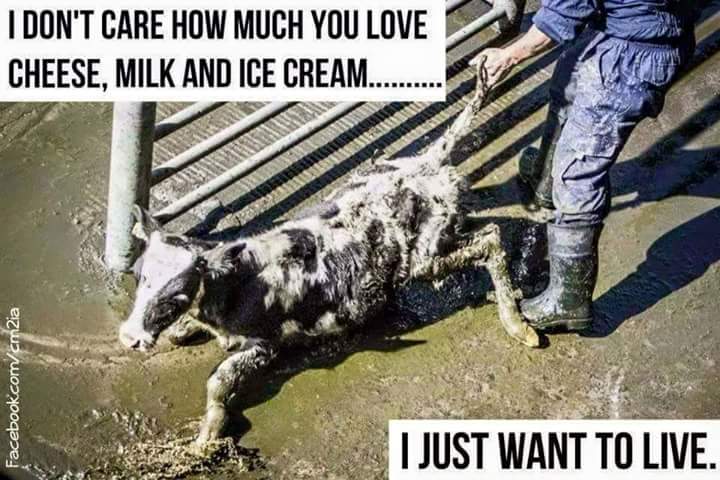 PETA is still today the largest organization world wide on a quest for animal rights.
I understand there are many conflicting arguments regarding PETA and their practices. Many Vegans and Animals Rights Activists I have spoken to do not have kind words to say about them.
I am not 100% schooled on the pros and cons of this group, however I will say this; they are the largest active group in the world with the most money to spend on campaigning.
I believe they are doing good by making people aware of the horrors inflicted on animals every second of every day in every country in this world as we speak.
So if PETA can open the eyes of just 1 more person the way they did mine, then more power to them. Just my humble opinion.
As a vegan activist I am classified in the same category of someone who is overzealous about religion and will use every waking breathe to share this enlightenment.
So I guess you can call me a Born Again Vegan because the truth that I have found is worth sharing, not only to save the animals, your health and your spiritual awakening, but to save this planet for the future of all it's inhabitants.
You would be appalled to find out the harm this industry has on our planet.
The best NON GRAPHIC documentary on the effects of the animal industry on out planet is Cowspiracy.
It was a total eye-opener to the far reaching devastation this planet is facing if we do not change our ways.
It will even answer the question of sustainable farming, if any of you have this consideration to add as a solution.
This is an aerial view of a factory farm and it's surrounding terrain.
It looks like a disease on the earth.
This hazardous material (waste and by-products of dead animals) cannot be concentrated.
It will inevitably seep into every crack and crevice the earth offers and the water system is global.
So if you think the effects of a farm out in the mid-west USA some where is not making its way into your ground and the water supply. Think again.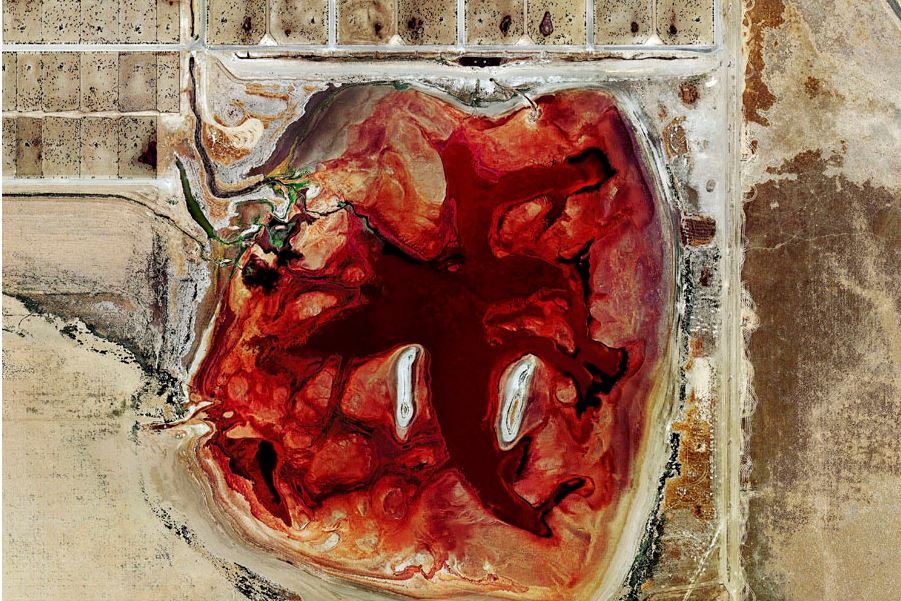 Veganism is a very touchy subject for the meat eating masses; I have been met with some very nasty criticisms for the way I choose to eat (and not eat).
I have heard all the reasons why we "should" eat meat.
I have found an interesting phenomenon that occurs when non vegans are confronted with the vegan lifestyle.
A severe defense mechanism kicks in to defend their deep rooted and obvious subconscious emotion that killing another life is not really something many people would or could do themselves; so they really don't want to be reminded of how their food got to their plate
In psychology, cognitive dissonance is the mental stress or discomfort experienced by an individual who holds two or more contradictory beliefs, ideas, or values at the same time, or is confronted by new information that conflicts with existing beliefs, ideas, or values.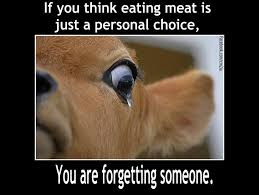 I am not here to spark a debate on whether or not we "should" be eating animals.
I have heard it all before and I will NOT go into any of that here.
"We need Protein to survive". "Our ancestors ate meat". "If I was on a dessert island and had nothing else to eat…" "God gave us the animals to eat" etc etc.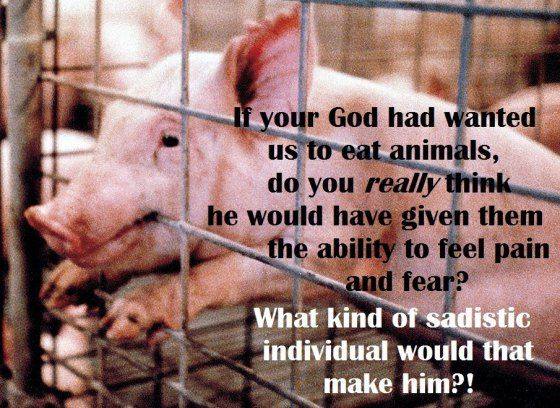 This segment is reserved for those folks who support the Vegan lifestyle. Notice I did not say "DIET".
Veganism is a lifestyle, it is a way of living your life that does not exploit animals in any way.
This means no animal products either, like eggs and milk, no honey, no leather, no fur, no down, not even palm oil since it is linked to major issues such as deforestation, habitat degradation, climate change, animal cruelty and indigenous rights abuses in the countries where it is produced, as the land and forests must be cleared for the development land for "food" animals to be raised.
This large-scale deforestation is pushing many species to extinction, and findings show that if nothing changes many species will become extinct in the wild within the next 5 years.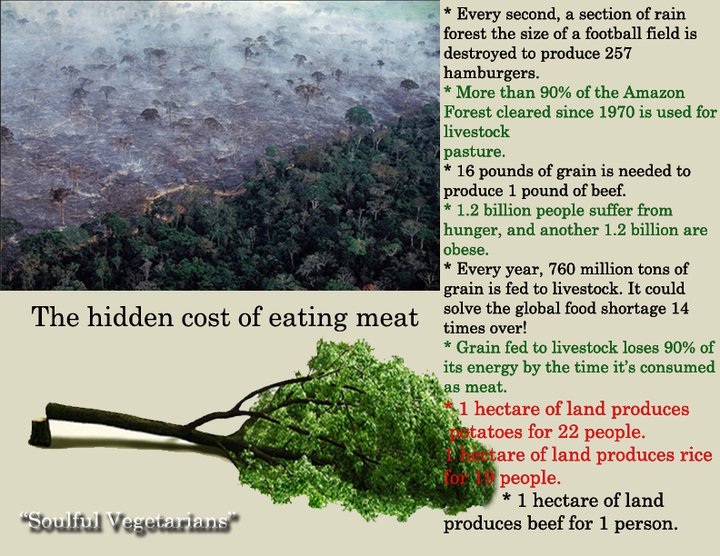 So for me, this is more than a diet. It is a way of living my life without harming others.
Do you want to know something? I~ who is nicknamed Mrs. Terrified of Spiders, can no longer bring myself to kill another one? One day I woke up and suddenly realized the value of life. I trap them in jars and let them outside. (But yeah… that house centipede thing, I hypocritically admit it, I'm not there yet)
Who am I to feel superior to another? The reason I am vegan is because I do not.
I will love it if you would join me as we walk through compassion together. Let's do our part to be kind to all beings and maybe one person at a time the whole world will change.
Peace and Love~ Gretchen and Winklebean
*R.I.P my little baby boy, Winklebean Died April 6, 2018