Yes it's true two of the best Italian dishes just got married and had this amazing Eggplant Parmigiana Lasagna!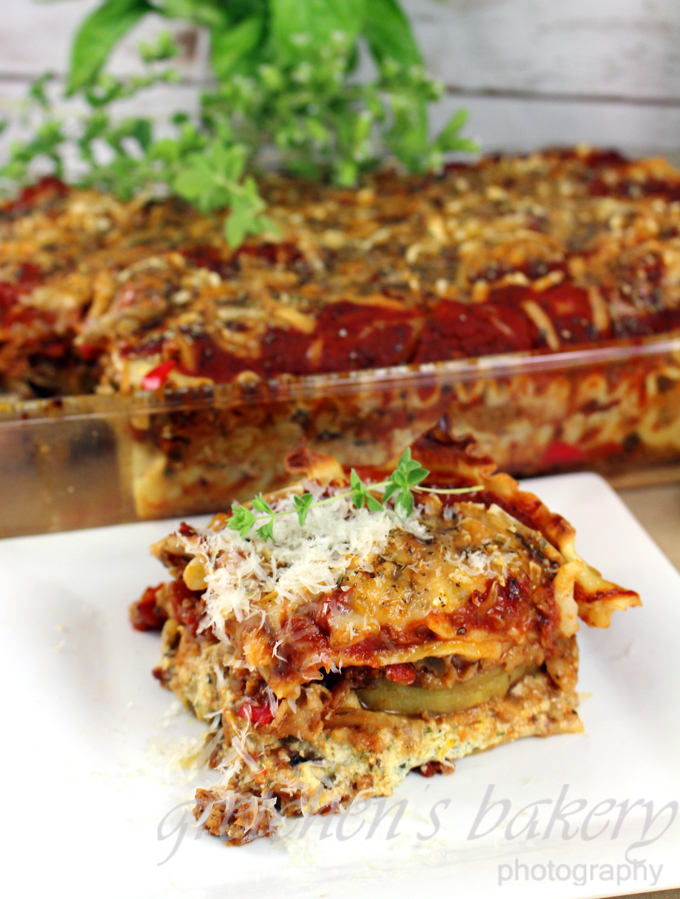 Fresh eggplants from my garden inspired this epic lasagna recipe which, I will warn you right now, is not going to be an in and out procedure!
Believe me when I say you are going to have to block out several hours of your time and ban anyone from entering the kitchen while you are preparing the components that comprise this finished casserole!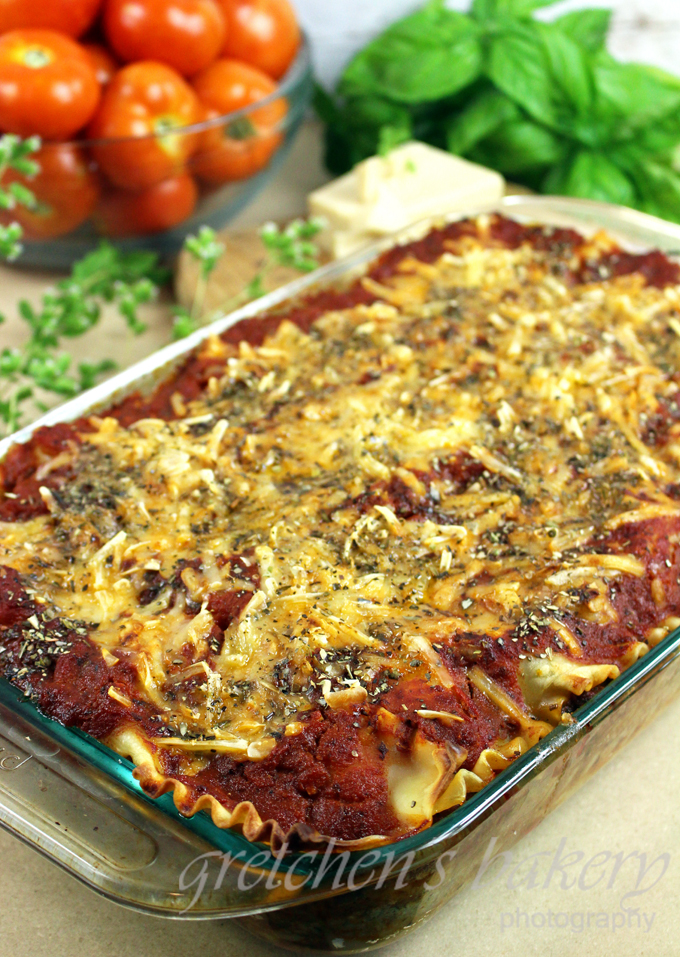 From the tofu ricotta recipe to the most delicious  bolognaise sauce you will ever taste!
The eggplant preparation takes some patience but can also provide a little zen time too!
I show you 3 different ways to prepare the eggplant from the classic breaded and fried which I absolutely LOVE!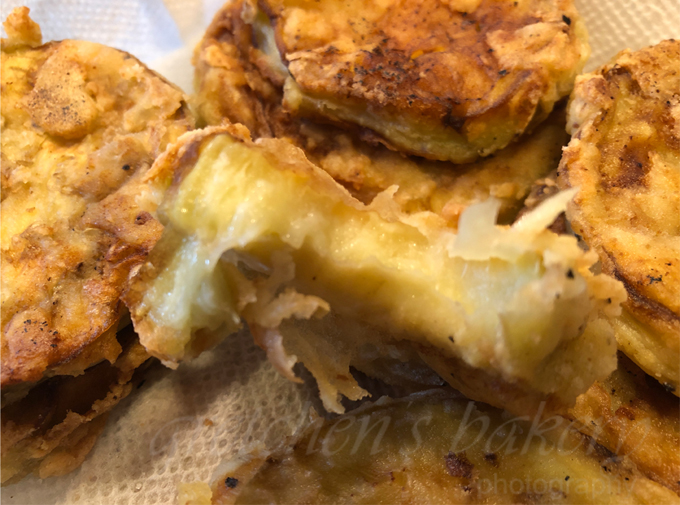 But I can't handle all the added fat & calories it lends!
Another option is to roast the eggplant for a much lower calorie & very low fat version.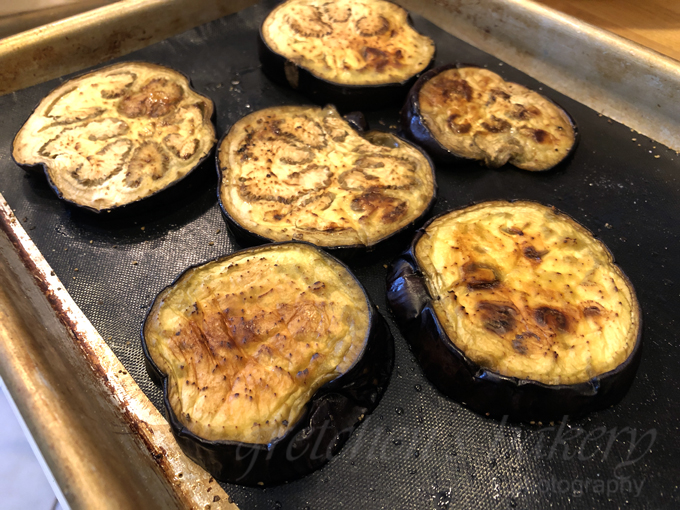 I also tried air frying the breaded eggplants and it was surprisingly good! I will definitely be doing it that way from now on and saving my myself upwards of 100 calories per serving just by skipping the fat frying!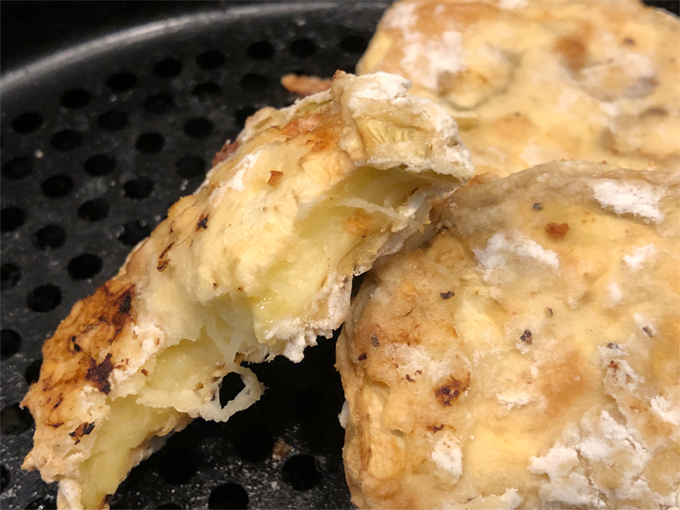 Eggplant Parmigiana Lasagna
Ingredients
2 jars of your favorite store bought tomato sauce Or 48 ounces of homemade sauce
1 -15 ounce can fire roasted tomatoes
½ Package Lasagna noodles
For the Breaded Eggplant
Eggplant Medium 2
All Purpose Flour 1¼ cup
Salt 2 teaspoons
Pepper 1 teaspoon
garlic Powder 2 teaspoons
Onion Powder 2 teaspoons
Coconut Oil *if you are doing the fried variety! 1½ cups
Follow Your Heart Vegan Egg ½ cup
Water approx 1 - 1½ cups
For the Tofu Ricotta
1 Package Firm Tofu drained
Fresh Parsley 4 Tablespoons
Garlic Powder 1 teaspoon
Onion Powder 1 teaspoon
Oregano 1½ teaspoons
Nutmeg *optional ⅛ teaspoon
Red Pepper Flakes *optional 2 teaspoons
Salt 1 teaspoon
Pepper ½ teaspoon
Nutritional Yeast ¼ cup
½ Package Violife Mozzarella Shreds
Apple Cider Vinegar or Lemon Juice 2 teaspoons
For the Bolognaise Sauce
Onion ¾ cup
Garlic 5 cloves
Bell Peppers ¾ cup
Mushrooms ½ cup
Beef less Crumbles 3 cups
Field Roast Sausages 2 links chopped fine
Oregano 2 teaspoons
Fresh Basil 6 Tablespoons
Remaining ½ Package Violife Mozzarella Shreds for the topping!
More oregano for the top before baking approx 2 teaspoons
Instructions
Prepare the recipe step by step as per the video instruction
Bake in a preheated 375°F oven for 45 minutes until it is bubbling and cheese is melted
Notes
Lasagna can be stored for up to 1 week in the refrigerate, wrap to avoid drying out.

Reheat in a low oven covered to prevent drying out.

Or Microwave if you so choose.