Introducing the famous Metropolitan Cupcakes!
What?! You've never heard of a Metropolitan Cupcake before?
Well don't feel bad, because neither had I!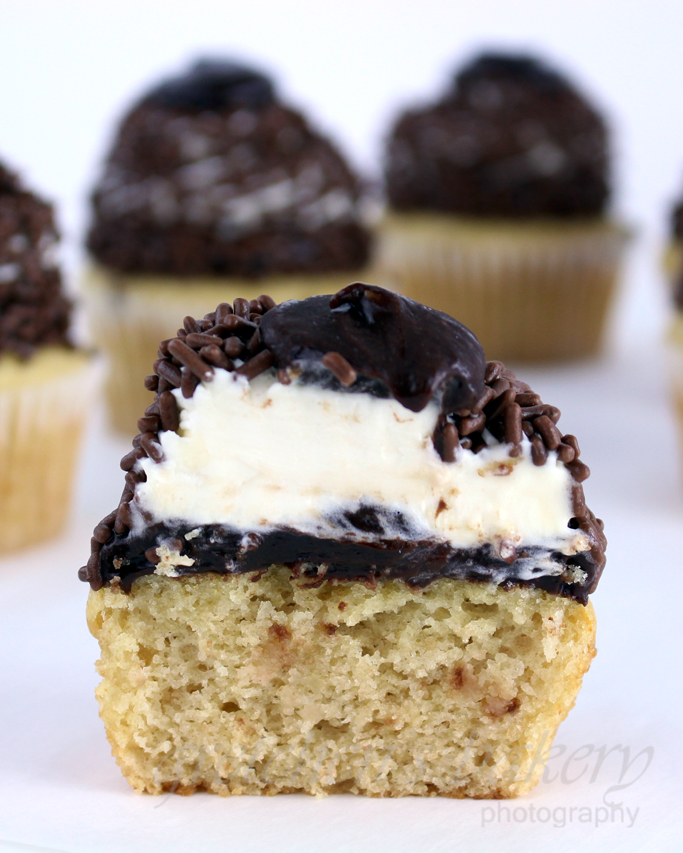 Vegan vanilla cupcake, with a small ring of fudge icing, vegan buttercream, loads of vegan chocolate sprinkles and don't forget the fudge dot on top!
Below I have doubled the recipe from what you see in the video, since I only made 8 (well technically I made 6 because I saved some of the batter to make my World Famous Gretcherinos!)
Metropolitans~ here we come!
Metropolitan Cupcakes
Ingredients
¼ RecipeFudge Icing
¼ Recipe Best Vegan Buttercream
Vegan Chocolate Sprinkles 2 boxes
For the cake:
All Purpose Flour 2¼ cups (282g)
Granulated Sugar 1 cup (210g)
Salt ½ teaspoon (3g)
Baking Pwder 1½ teaspoons (7g)
Baking Soda ¾ teaspoon (4.5g)
Coconut or Vegetable Oil ½ cup (120ml)
Soy Milk 1½ cups (360ml)
Unsweetened Applesauce ½ cup
Vanilla Extract 1 teaspoon (5ml)
White vinegar 1 teaspoon (5ml)
The Plant Based Egg egg replacer 3 teaspoons
Instructions
Prepare your icing recipes in advance
For the cupcakes: First combine the vinegar with the soy milk to sour, let stand for about 5 minutes.
Add the applesauce, sugar, oil and vanilla to the milk
Sift all the dry ingredients including the egg replacer together in a large mixing bowl.
Add the liquids to the dry ingredients and whisk smooth
Scoop into paper lined cupcake molds and baker in a preheated 350° F oven for approximately 22 - 28 minutes or until lightly golden and springy to the touch when you gently press the centers
Once they are baked and cooled, ice as shown in the video
Notes
Cupcakes can be stored at room temperature in a cool place for up to 3 days.

For longer storage or in higher temperatures (above 74°F) keep refrigerated for up to 1 week.

Bring to room temperature before serving for best taste