Summer baking just got easier with this No Bake Vegan Fruit and Custard Tart!
I am in love with everything about this fruit tart!
Creamy vanilla custard in a crust that is so good I can seriously eat it all by itself!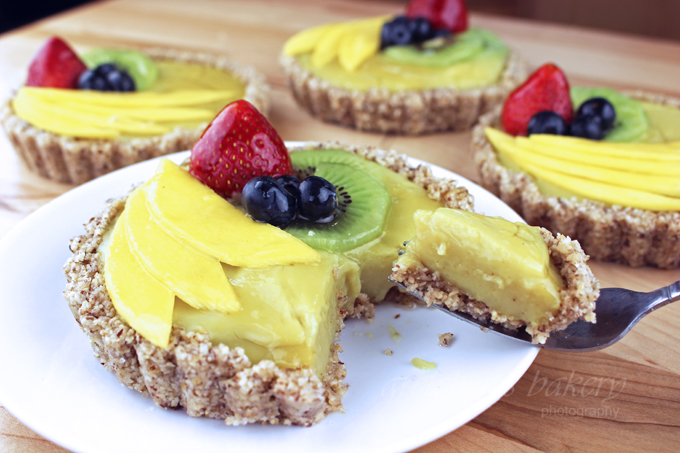 Accidentally Gluten free and made from almonds and oats, it is just so perfect!
Of course for a more traditional pastry crust you can go for my sucre dough recipe instead
That is my go-to dough for just about everything from tart crusts to cut out cookies for all the holidays!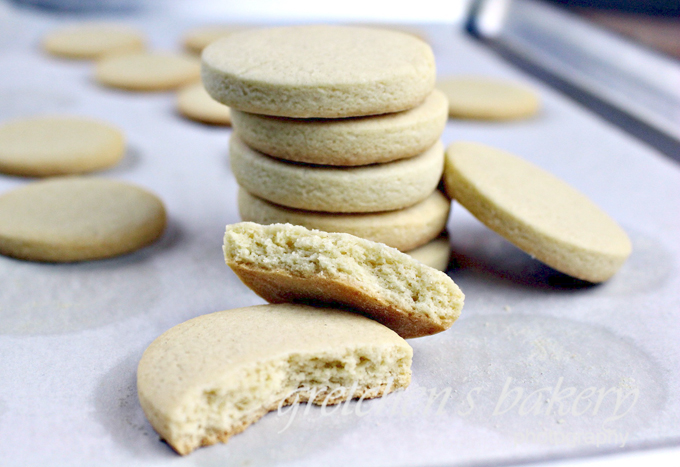 If you opt for the traditional cookie dough crust just give yourself some extra time
Ideally you would want to make the dough recipe a day ahead of time time let it relax before rolling it out
But otherwise this recipe is so simple to make with a quick stove top vanilla custard and whatever fruits you love the most
Whenever I use fresh fruits to top my cakes or pastries I employ a special pro bakery tip
Simply melt down a few tablespoons of a neutral jelly like apricot or apple in a sauce pot with a tablespoon of water for a clear glaze
Brush onto your fruits and even the custard to keep everything fresh and shiny for days!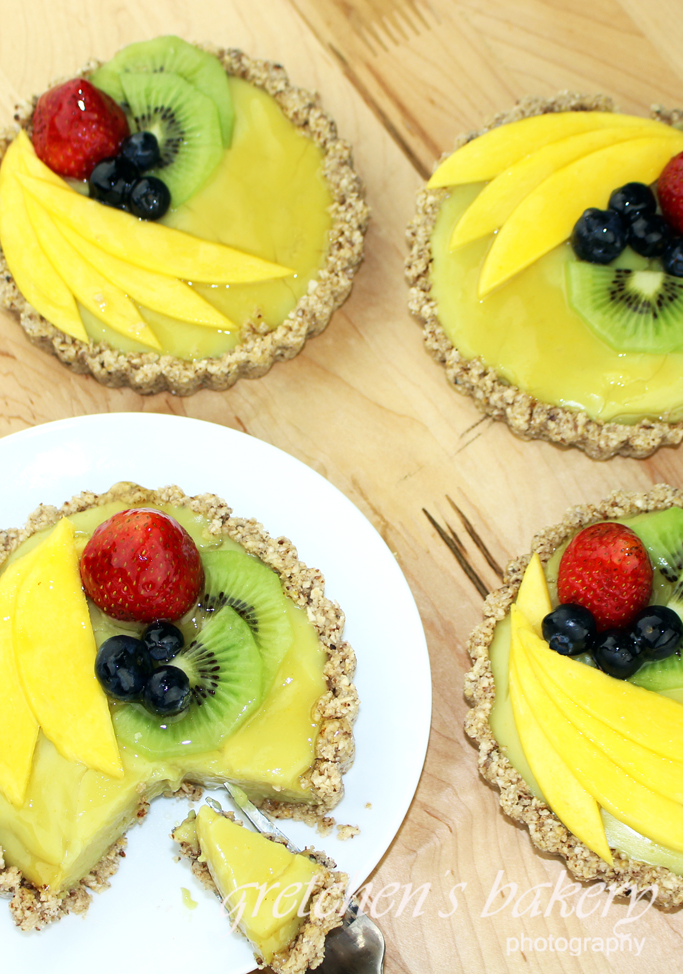 Today I used my 5″ Individual Tart Pans, but you can made 1 large 8″ Tart if you prefer.
You will notice in the video that the first batch of custard was not enough to fill the tarts
So I have adjusted the recipe below to perfectly fill 6 of the individuals or 1 larger 8″ tart.
You will also notice that just a pinch of Ground Tumeric will give this custard that slight tinge of yellow just like a real pastry cream!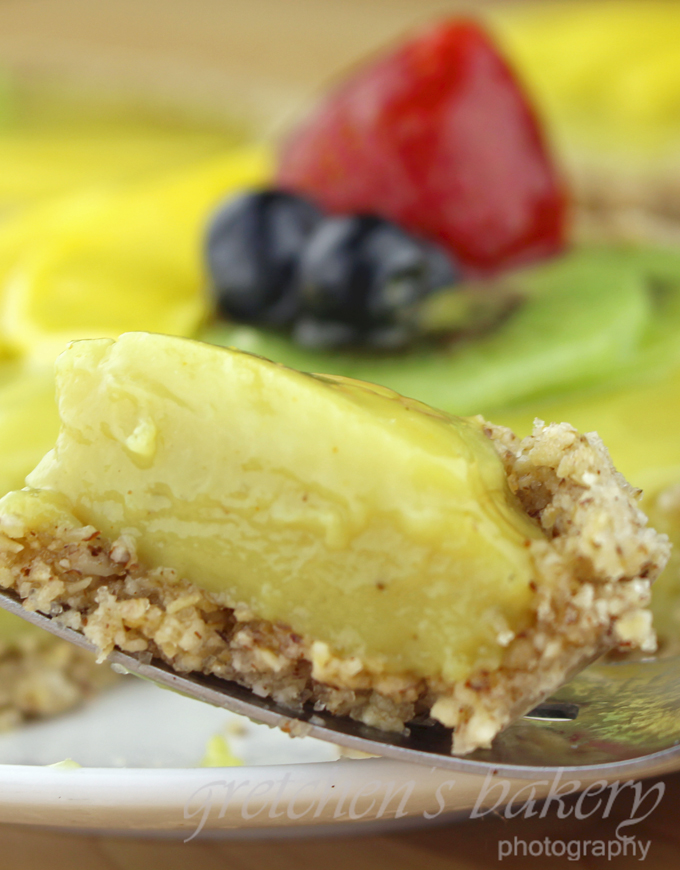 Tips for Success:
While this crust is technically no-bake and delicious as is, it will not be crisp but rather chewy.
If you want a more crisp crust that has integrity to hold up for more than a day, you should bake the crusts in a 350°F oven for about 15minutes before pouring in the custard.
CLICK HERE FOR THE FULL YOUTUBE VIDEO TUTORIAL FOR HOW TO MAKE THESE FRUIT & CUSTARD TARTS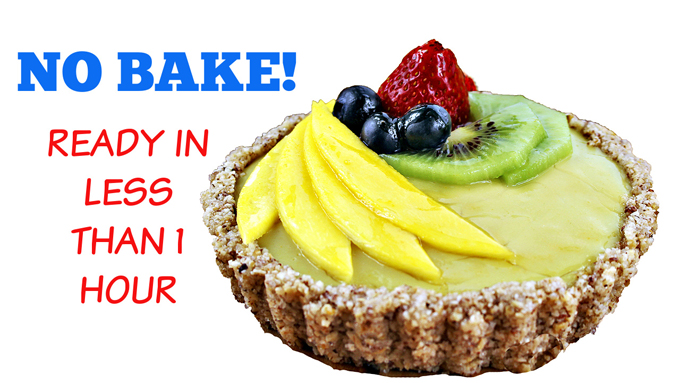 No Bake Summer Fruit and Custard Tart
When measuring cornstarch I cannot stress enough that a kitchen scale is the best way to go. Cornstarch is a very difficult ingredient to measure consistently with a volume spoons measure, so while I list both measures below I cannot stress enough how the grams measure with a scale is going to give you the best results.
I cannot tell you how many times people have complained that their custard is like rubber and they don't know why!
This is from a heavy measure of cornstarch when using volume measuring spoon vs the 100% accurate scale measure in grams.
Ingredients
For the Crust:
Oats 1 cup (90g)
Raw Almonds 1 cup (225g)
Salt pinch
Coconut Oil or Vegan Butter Melted 6 Tablespoons (85g)
Vegan Sugar ¼ cup (50g)
For the Custard:
Soy Milk 3 cups (720ml)
Cornstarch 6 Tablespoons (42g)
Vegan Sugar ½ cup + 2 Tablespoons (125g)
Tumeric Powder ¼ teaspoon *for color
Vanilla Extract 2 teaspoons
Instructions
First prepare the crust by crushing the almonds with the sugar in a food processor until finely ground.
Add the oats and process again.
Add the melted coconut oil or vegan butter with the salt and process until it all comes together like wet sand.
Press into your tart mold with a removable bottom then freeze while you prepare the custard.
Combine all the ingredients except for the vanilla extract in a medium sauce pot over medium to high heat and bring to a boil stirring occasionally .
Once it starts to bubble be sure to stir constantly to avoid burning on the bottom, and let it boil on low heat for about 30 seconds.
Pour into the frozen crusts and refrigerate to cool and set, approximately 30 minutes
Decorate with your favorite fruits and then brush with melted apple or apricot jam to seal the fruit and keep it shiny