You will never eat another "regular" cinnamon bun again
Once you taste these Molasses Gingerbread Cinnamon Rolls!
Stuffed with buttery molasses gingerbread cake!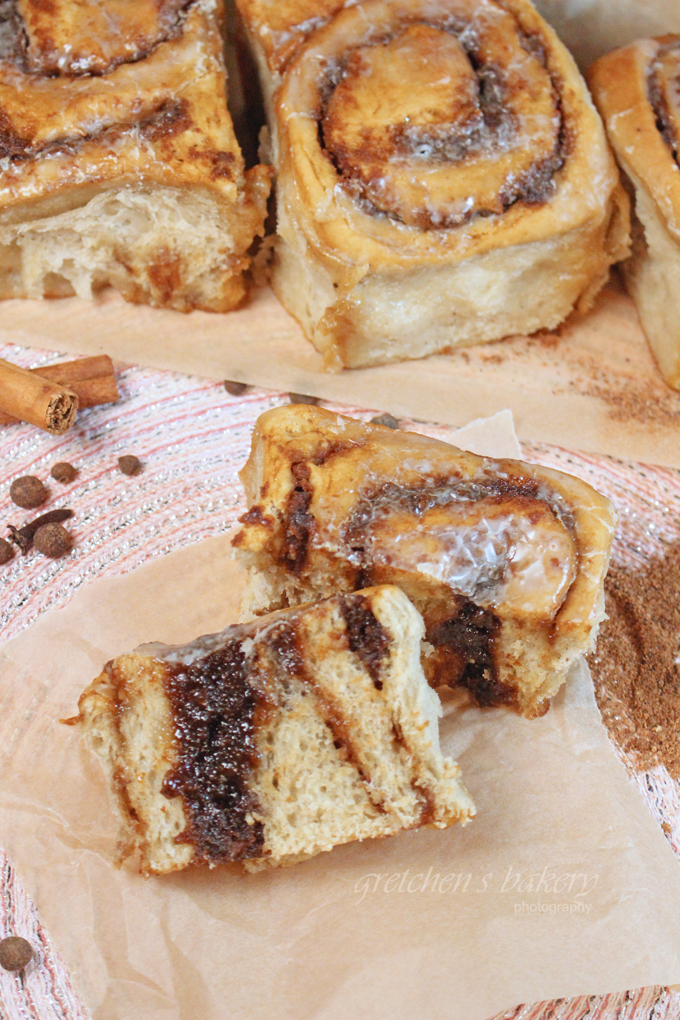 These fluffy giant bakery style buns are seriously the most amazing things I've ever tasted!
You will see that I add banana puree to my dough this time
However no banana taste will come through to the final buns
But it is what contributes to the super fluffy, soft, light as air rolls!
I got this light bulb moment when I make my Pumpkin Cinnamon Rolls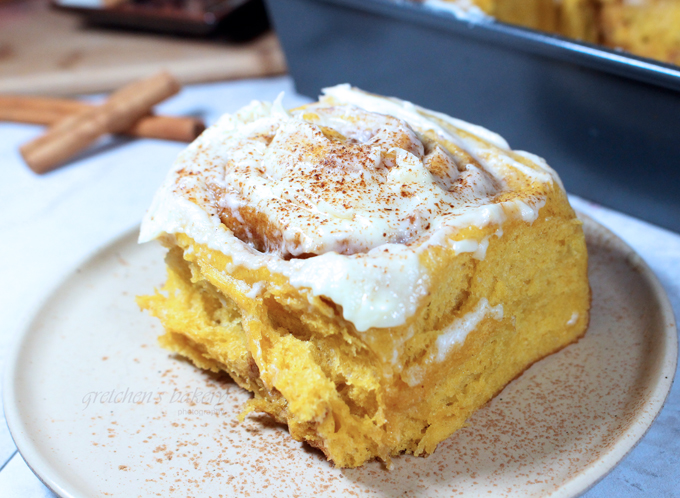 The texture and fluffiness of those buns are unmatched
So I decided to use a similar ingredient like banana puree to achieve that same result here
Rolled up with my newest recipe for gingerbread molasses cake, melted vegan butter and all the gingerbread spices!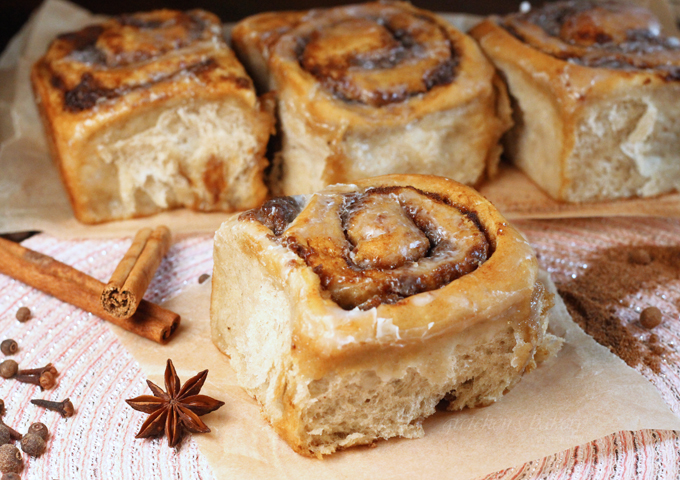 A light sugar glaze was a last minute decision because my original idea was to slather these buns with cream cheese icing!
But honestly these Gingerbread Cinnamon Rolls demanded center stage
Too much icing here would have been a bad mistake!
So a quick confectioners sugar and almond milk glaze was the perfect finisher!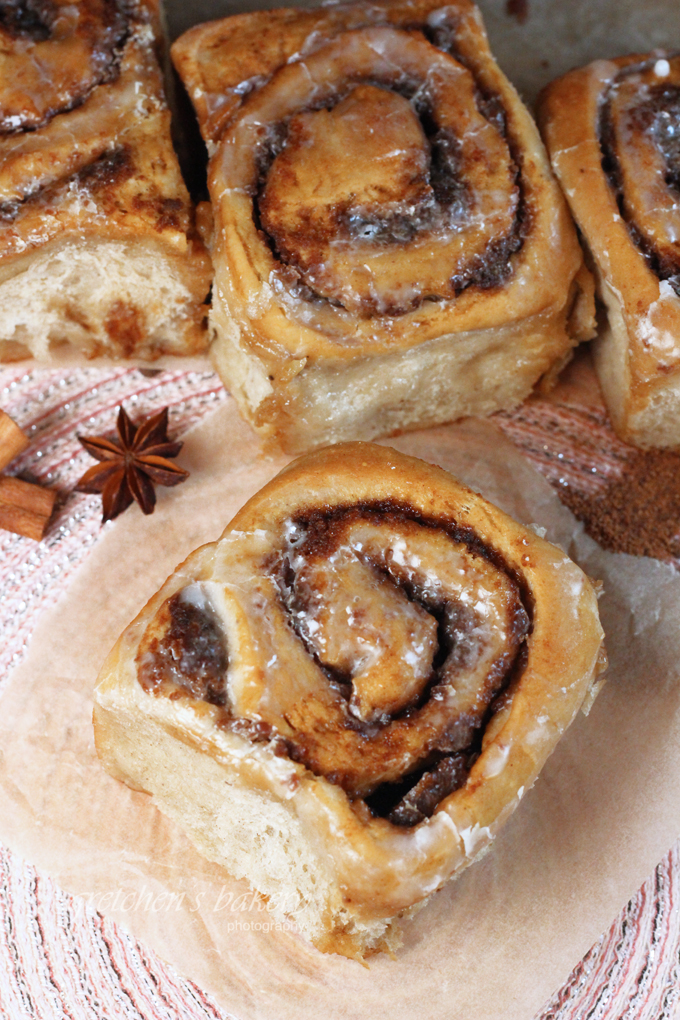 I will warn you in advance that these are quite dangerous!
Especially hot out of the oven!
Warm gooey buns oozing with gingerbread in every bite!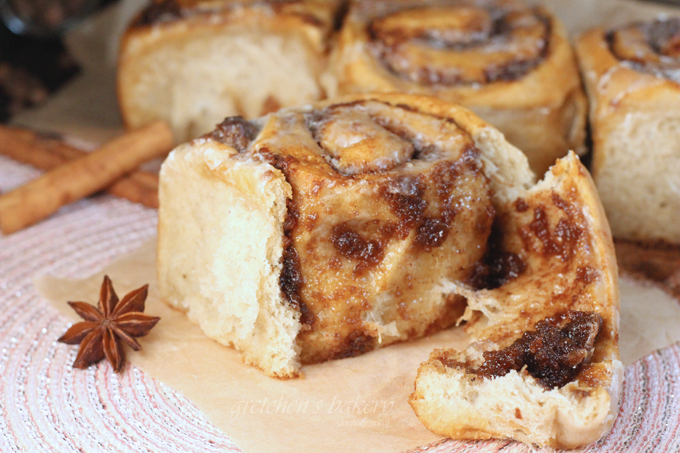 Since any yeast recipe takes several hours from start to finish
There is a work around so you can divide this recipe into two days
By refrigerating the formed scrolls in the pan, covered overnight
The yeast activation gets retarded and you can pick up where you left for the second proofing
And for fresh baked buns for the morning!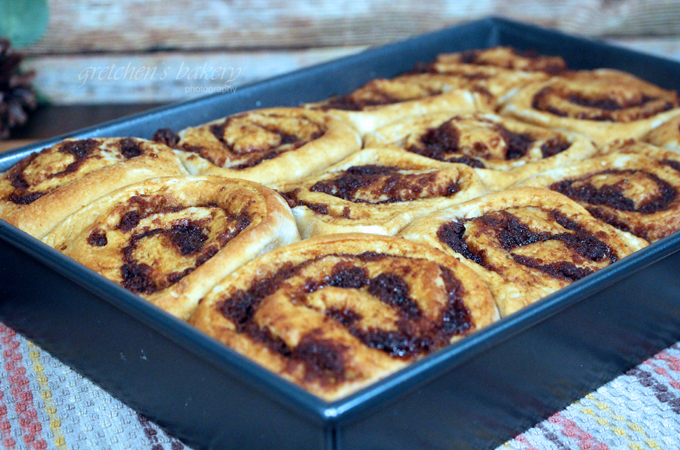 NOTE FOR AM BAKERS:
The only thing to be aware of if you are doing the two-day method is that in the morning,
When you take them out of the refrigerator to come to room temperature, this can take almost 2 hours
Then they have to still proof to fluffy and puffy before you bake them which can be another 30 minutes to an hour
So this can still prove to be more time spent waiting in the long run
CLICK HERE FOR THE FULL YOUTUBE VIDEO TUTORIAL FOR HOW TO MAKE THESE BUNS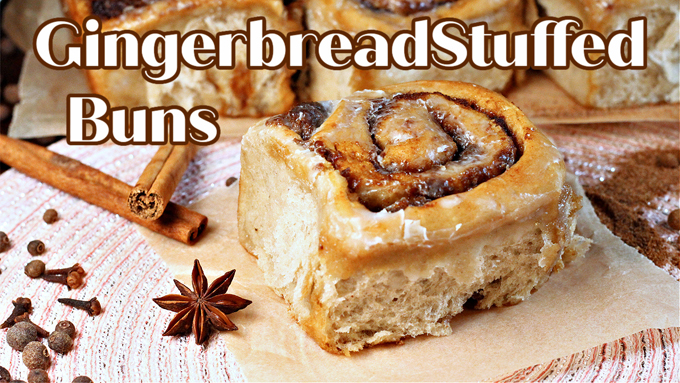 Notes for Success:
You will notice in the video I said "you want a dough that doesn't clear the sides of the bowl"
I meant to say "One that DOES clear the sides of the bowl" Sorry!
The only real caveat to this entire recipe is that you will have to make the gingerbread cake ahead of time
I happened to have four gingerbread cupcakes leftover from my recent project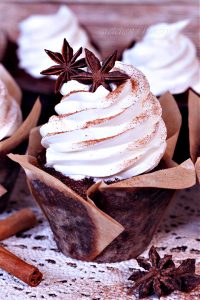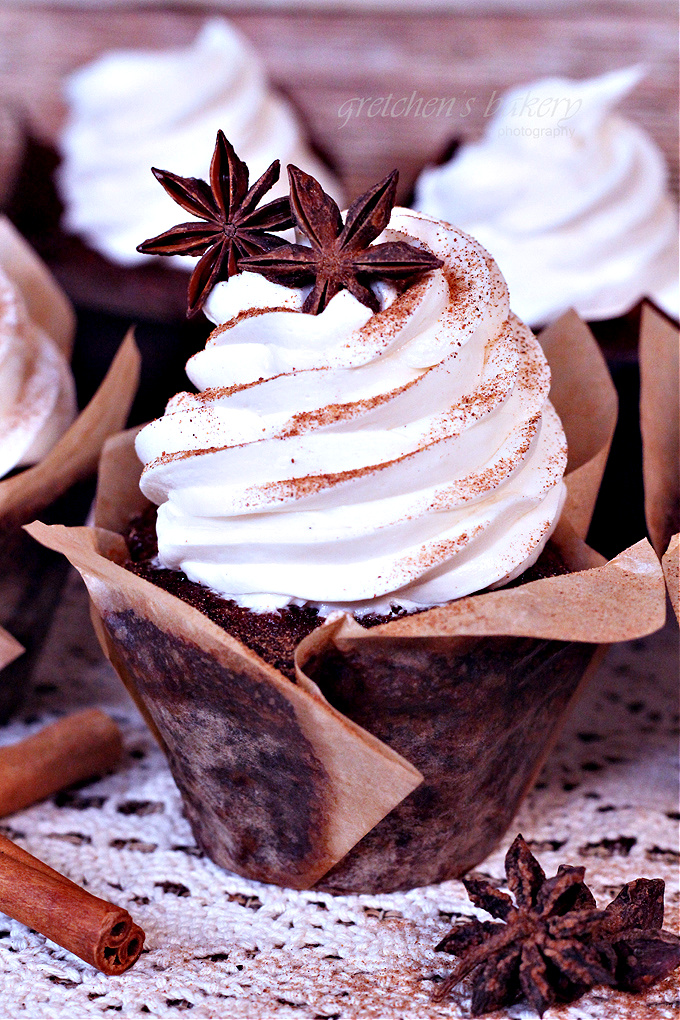 Which is where this whole idea stemmed from in the first place!
So there is a smidgen of pre-prep to do before tackling this project
But believe me it is worth every bite!
As with any bread and yeast dough recipe the amount of flour being used will vary based on a few variables
Often times in humid climates you will need much less flour than places that have drier and cooler temperatures
It is important to get a feel for making dough to determine if you will need to add more or not.
This is a large recipe because it makes 12 jumbo bakery sized cinnamon buns
You can easily divide all the ingredients in half for a smaller recipe
Just be careful on your math!
The banana for this recipe is best when using frozen bananas that are then thawed to a puree
Fresh mashed bananas do not have the liquid that a frozen thawed banana does and this will make a difference in your final dough
CLICK HERE FOR HOW TO MAKE  BANANA PUREE
For those who cannot get molasses you can sub in dark corn syrup, maple syrup, golden syrup.
While all of those sugars are similar in that they liquid sugars and add sweetness to your recipe
The molasses is the only one that imparts a true depth of smoky rich flavor classic to gingerbread recipes in addition to the sweetness.
For more of the best breakfast pastries click the links below!
Before you begin the dough recipe be sure you prepare a half recipe of the gingerbread cake recipe
Just the cake part, no icing needed.
CLICK HERE FOR GINGERBREAD CAKE RECIPE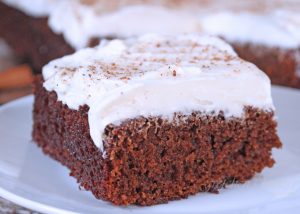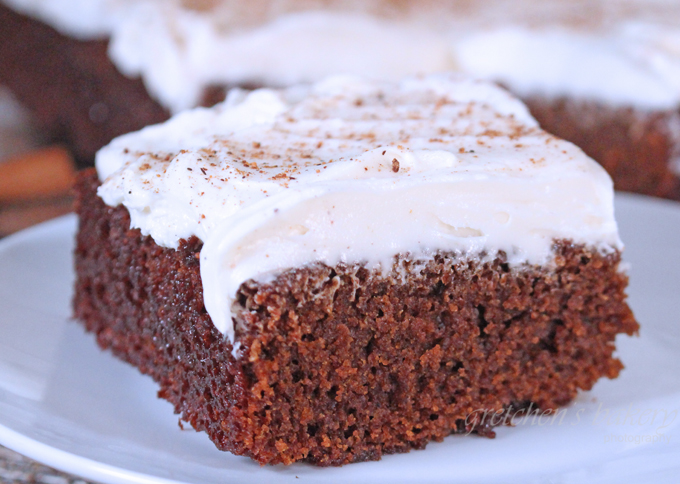 Molasses Gingerbread Cinnamon Rolls
Be sure to bake your
gingerbread cake recipe
ahead of time, this can be done far in advance and frozen until needed.
Ingredients
½ Recipe Gingerbread Cake ~no icing
For the Bun Dough:
Warm Plant Milk 1½ cup (360ml) *approx 115°F
Softened Vegan Butter ½ cup (113g)
Granulated Sugar ¼ cup (50g)
Dry Yeast 3 teaspoons
Banana Puree 1 cup (240g)
All Purpose Flour 6-7 cups (750-875g) *see note in text article notes for success
Nutmeg 1 teaspoon
Pumpkin Pie Spice 1 teaspoon
Salt 1 teaspoon
For the filling:
Light Brown Sugar 1 cup (205g)
Ground Cinnamon 1 teaspoon
Ground Nutmeg ¼ teaspoon
Cardamom ¼ teaspoon
Ginger ½ teaspoon
Cloves ¼ teaspoon
Melted Vegan Butter ¼ cup (60ml)
For the Gingerbread Filling:
½ Recipe Gingerbread Cake *no icing
Light Brown Sugar 4 Tablespoons (50g)
Pumpkin Pie Spice 2 teaspoons
Ground Ginger 1 teaspoon
Vegan Butter 4 Tablespoons (56g)
Molasses 2 teaspoons (10ml)
For the Pre-Bake Glaze:
Vegan Butter 2 Tablespoons (28g)
Molasses 1 Tablespoon (15ml)
For the Icing Glaze:
Confectioners Sugar 2 cups (240g)
Plant Milk 2 Tablespoons (30ml)
Instructions
First you must prepare the gingerbread cake recipe as per the instructions on that post
This can be done weeks in advance and frozen until needed.
Make the gingerbread filling by crumbling the 4 cupcakes (you need a total of about 2 cups of crumbled cake crumbs)
Add the brown sugar and all the spices listed for the gingerbread filling above.
Reserve for later
Grease a 9" X 13" X 2" cake pan, *No parchment paper liner! set it aside for later.
To Make the Dough:
Combine the yeast with the warm milk and a pinch of sugar and let stand for 5 minutes
In a mixing bowl combine the flour with the nutmeg, sugar and salt, stir to distribute well
Into the work bowl of your stand mixer add the milk with the yeast, the banana puree and the softened butter and then add all the sifted dry ingredients on top of that.
Mix with the dough hook ~ you may need to help it along with a spatula until it forms a soft mass, then let it knead for 5 minutes on medium speed to develop the dough
Add flour to adjust the consistency as needed *see video demonstration
Turn mixer speed to low and mix for another 3 minutes
Once it is to desired consistency and properly kneaded for a total of about 8 minutes
Transfer to a lightly oiled bowl covered and let rise to double in a warm spot
Meanwhile combine the molasses and the melted vegan butter for the filling
Roll out the doubled dough on a lightly floured surface to 12" x 18" and about ½" thick
Brush with the melted butter/molasses and then spread evenly with the brown sugar spice and gingerbread cake crumble mixture
Roll up the dough then cut into desired portions ~ cutting the log into 12 pieces for giant bakery size buns
Place them in the prepared 9" x 13" pan
Cover loosely and let rise again covered in a warm spot. approximately 60 minutes depending on the conditions in your area
Once they are light and fluffy and puffy and almost doubled in size and the buns are touching each other, bake in a preheated 350°F oven for 20 minutes, then I like to turn the temperature down to 325°F for another 15-20 minutes, depending on the size of your buns * see video demonstration
While the buns are baking you can prepare the sugar glaze icing by combining the sifted confectioners sugar with the plant milk
Whisk smooth
Reserve until the buns are out of the oven and cooled just slightly
Pour the glaze over the hot buns in the pan and spread over the buns evenly
Notes
Like all yeast recipes these gingerbread cinnamon buns will go stale before they go "bad"

I keep mine wrapped well at room temperature for up to 3 days.

You can freeze the finished buns (wrapped well) for up to 1 month

Thaw for an hour or two on the counter and then rewarm in a low oven to serve