Sometimes I forget how easy it is to make homemade pantry items!
And Homemade Vegan Almond Paste is probably the easiest of all!
Just a few ingredients and a few minutes is all it takes!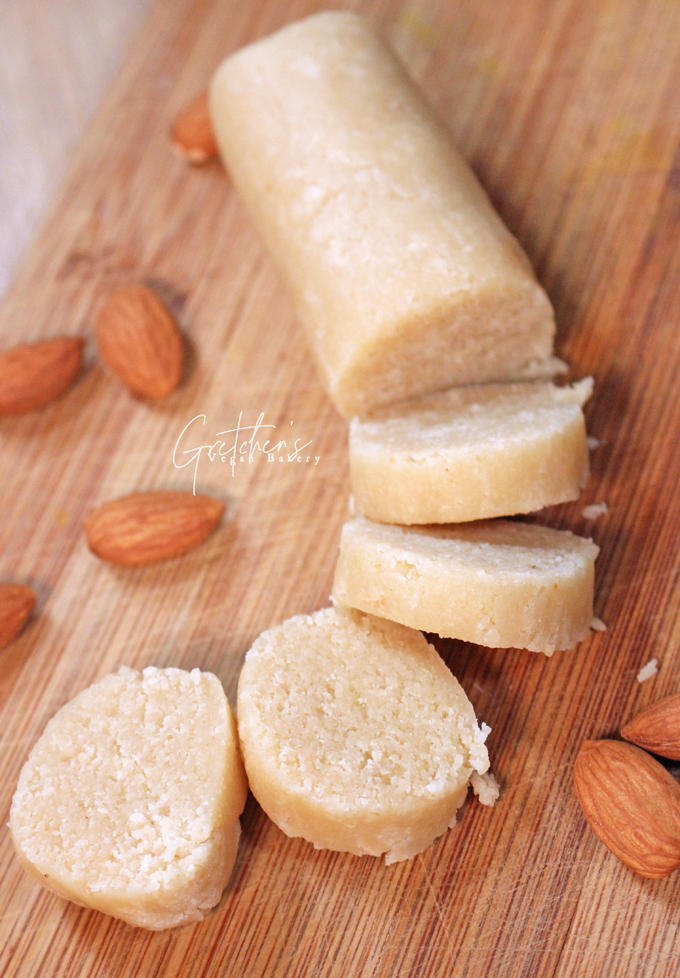 Soft pliable Almond Paste for all your recipes is best made from almond flour not whole almonds
In the past I tried making almond paste from whole almonds and my food processor could not process it smooth enough
Even with the fine ground almond flour you will still need a heavy duty food processor to blend everything to a paste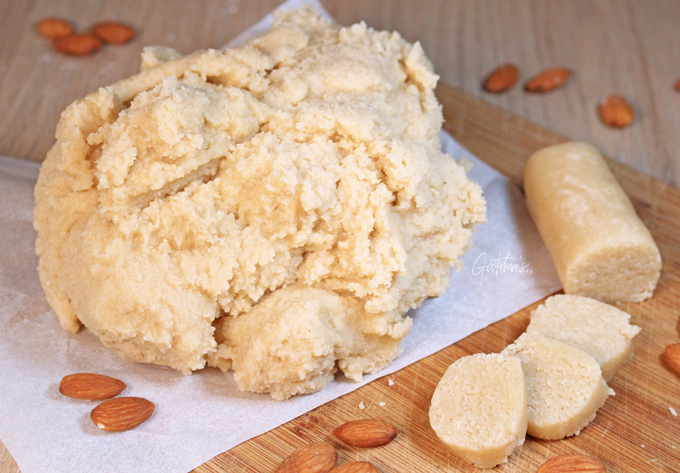 A good quality Almond Extract is essential to the beautiful taste of this almond paste!
I love OliveNation for my flavors and extracts and they extend 20% off your order just for clicking through from my website! *not sponsored

Simply add GVB20 to the discount code area at checkout
WATCH THE VIDEO FOR RAINBOW COOKIES WHERE I MAKE THIS ALMOND PASTE!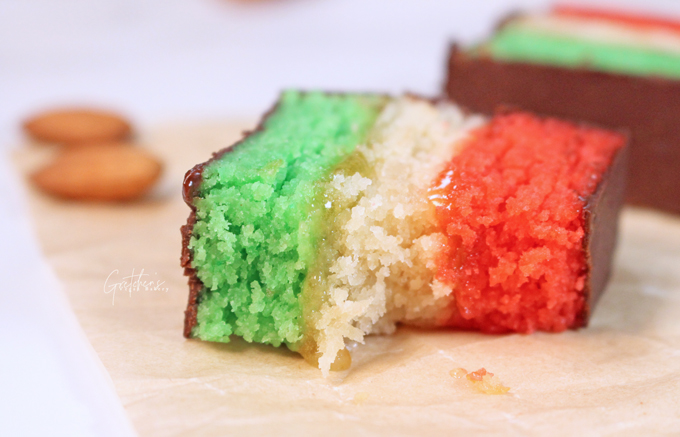 For recipes using almond paste click the links below!
Traditional Christmas Stollen Recipe~ Vegan
Yield: 5 cups
Homemade Vegan Almond Paste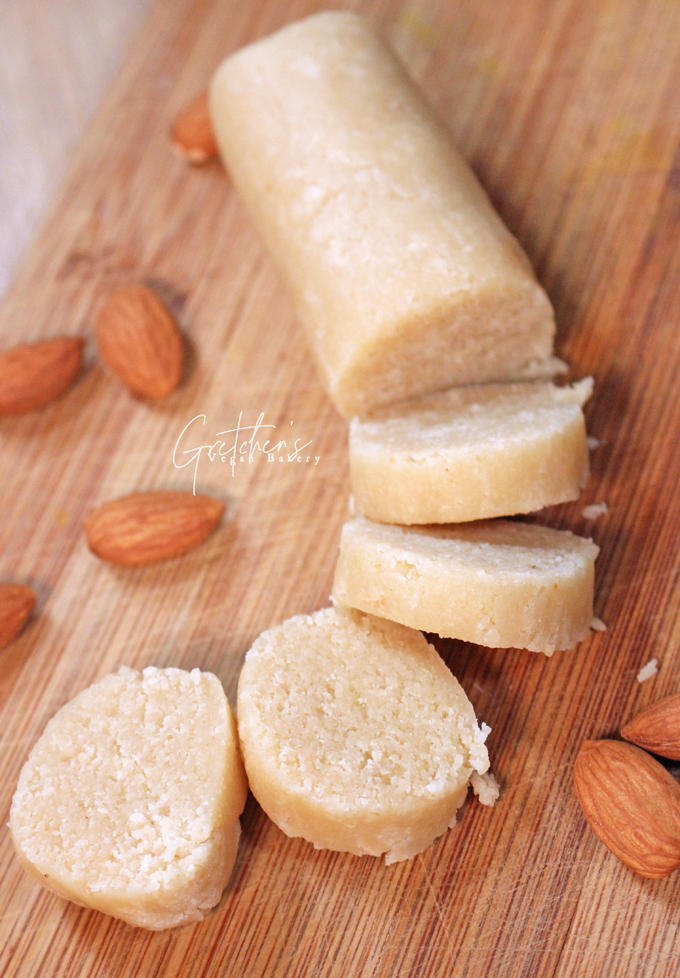 Ingredients
Find Ground Blanched Almond Flour 3½ cups (400g)
Confectioners Sugar 3 cups (360g)
Aquafaba 9 Tablespoons (135ml)
Salt ½ teaspoon
Almond Extract 1 Tablespoon (15ml)
Instructions
Combine the almond flour, salt and confectioners sugar together in a food processor and pulse to combine
Add the aquafaba and almond extract through the feed tube while processing to a paste.
Use immediately in your recipes, no need to wait or chill or store as long as needed *see notes
Notes
Almond paste should be wrapped airtight to prevent drying, and can be kept at room temperature for a few days, but I prefer to refrigerate it for longer storage up to 2 months