Saint Patrick's day is a boozy holiday.
Most people are not interested in alcohol in their baking so this is often a hard sell
But for those who don't mind getting their cake a little drunk from time to time
Whiskey and Donuts may be right up your alley!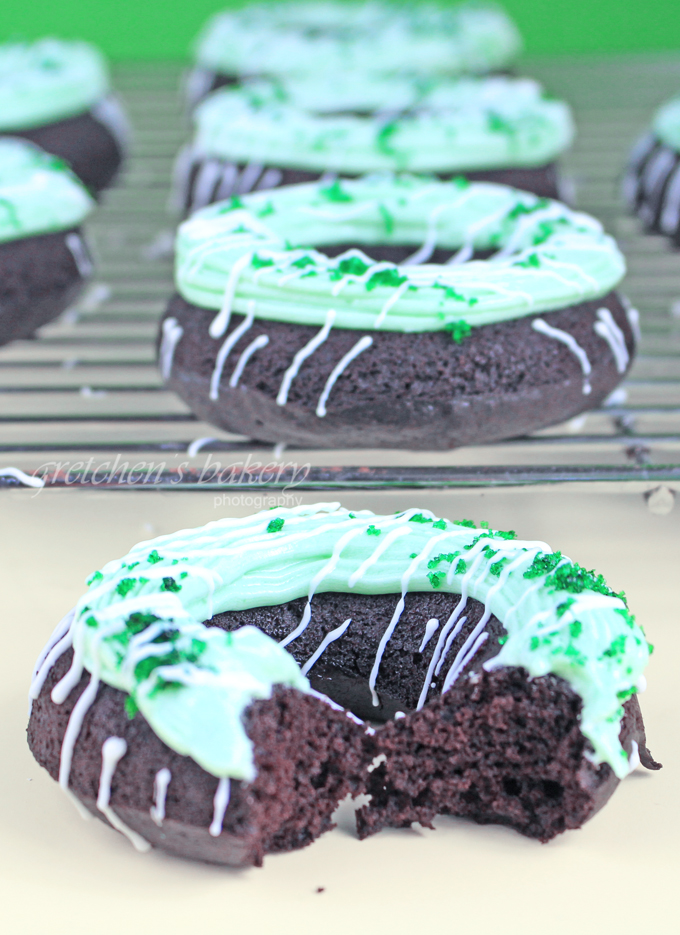 I always appreciate alcohol in my bakes as it lends another layer of flavor and depth to many cake recipe
Not to mention the alcohol bakes out 
So you are left with a deep, complex, richness that only whiskey can impart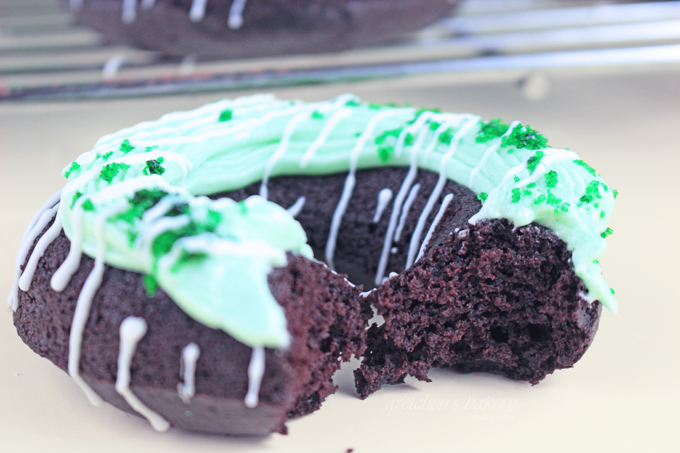 Another splash added to my Best Vegan Buttercream Recipe are you will transform your recipes for this holiday!
Be sure to use a good quality alcohol here not some bottom shelf cheap -O brand
I prefer Jameson for my whiskey bakes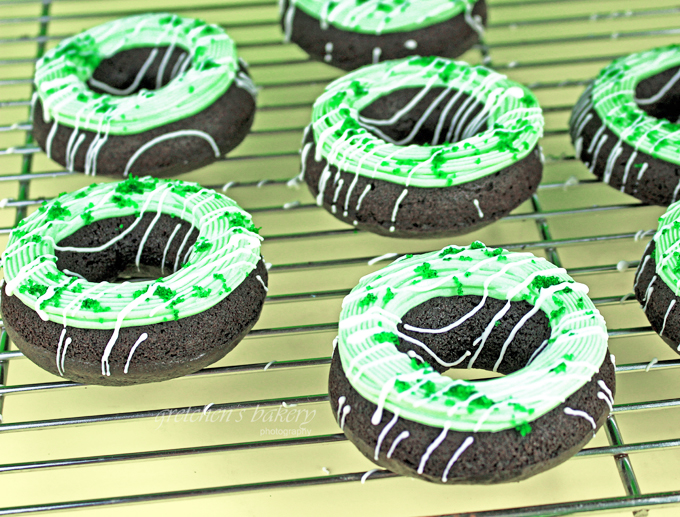 Of course for those who do not do alcohol in any way shape or form, you can use all plant milk in place of the whiskey here.
Or coffee would be even better!
CLICK HERE FOR THE VIDEO TUTORIAL FOR HOW TO MAKE THESE DONUTS!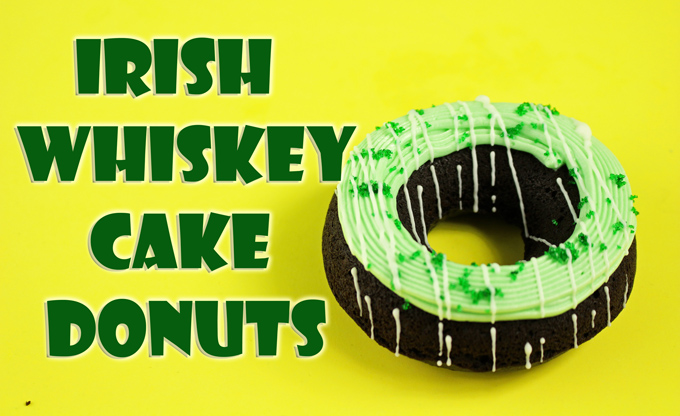 For more Saint Patrick's Day dessert ideas click the links below!
Irish Whiskey Donuts
You will need ½
Recipe Best Vegan Buttercream
plus 2 Tablespoons Whiskey and food color as desired
or confectioners icing glaze: at 1 cup confectioners sugar and add 1-2 tablespoons of almond milk to desired consistency.
Ingredients
All Purpose Flour 1 cup (125g)
Natural Cocoa Powder Unsweetened ¼ cup (20g)
Light Brown Sugar ½ cup (105g)
Baking Soda 1 teaspoon
Salt ¼ teaspoon
Almond Milk ¼ cup (60ml)
Irish Whiskey ¼ cup (60ml)
Ground Flax Seed 1 Tablespoon (8g)
Hot Water 3 Tablespoons (45ml)
Coconut Oil Melted 4 teaspoons
Vanilla Extract 1 teaspoon
Instructions
Combine ground flax seed with hot water and whisk smooth
Let stand for at least 5 minutes or up to 30 minutes to thicken to a paste
In a large mixing bowl combine the almond milk, whiskey, melted coconut oil, vanilla extract, brown sugar and flax egg and whisk smooth
Add the sifted flour, cocoa powder, salt & baking soda and whisk smooth.
Transfer batter to a pastry bag and pipe half way to the top into each of the cavities.
Bake in a preheated 350°F oven for approximately 10 minutes
They will spring back when gently pressed in the centers
Cool then ice with buttercream or sugar glaze as shown in the video