The best vegan buttercream recipe is finally here!
Well actually I've been making this recipe for a long time
But the good news is that you're finally here to get in on the action!
Look no further, your vegan buttercream prayers have just been answered!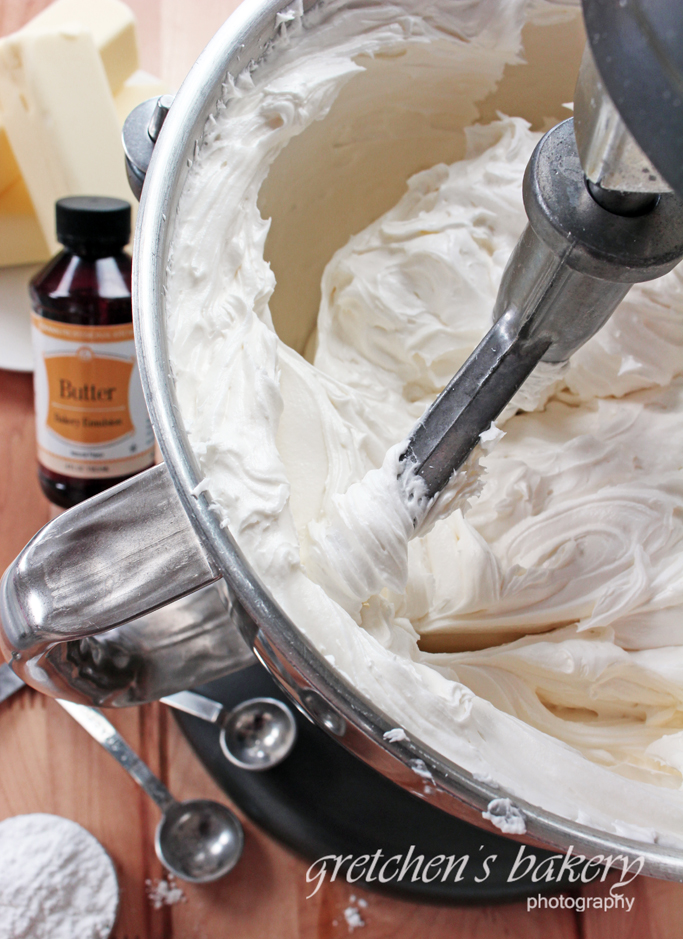 By using a blend of vegan butter  and hi ratio shortening this recipe is the closest version to the buttercream I used daily when I owned my bakery!
People came from miles around to get the best buttercream
And now you can make it yourself at home!
I am partial to Earth Balance vegan butter *not sponsored
However this brand has a tendency to taste a bit salty.
If you agree please omit the salt in the recipe listed below.
Now I will say a few things about Earth Balance vegan butter.
It is quite pricey at close to $5 per pound but it is the most stable in buttercream recipes since it has the lowest moisture content of all the vegan butters
It will firm up upon refrigeration which is the one thing that vegan buttercream typically will not do!
Sometimes this can be a good thing, since no one really likes to eat hard buttercream.
But on the other hand if your buttercream is constantly super soft it can make a messy time on the assembly, decorating and transport of the cake!
That said I do of course use cheaper vegan butter when I cannot find or afford the Earth Balance brand.
In which case I will leave out the plant milk addition since the last thing we need is added moisture to the recipe when the cheaper versions are adding that already!
The addition of butter flavor is optional so if you use it do so sparingly as it can give an off taste if you use too much.
I find the Olive Nation brand to be the best, they sponsored my Pina Colada Cheesecake recipe last summer and offered a 20% discount if you want to go grab something!
Discount Code GVB20 at checkout

About ½-1 teaspoon butter flavor for this entire recipe will suffice.
The best buttercream roses and flowers are made with this recipe for American Style Buttercream!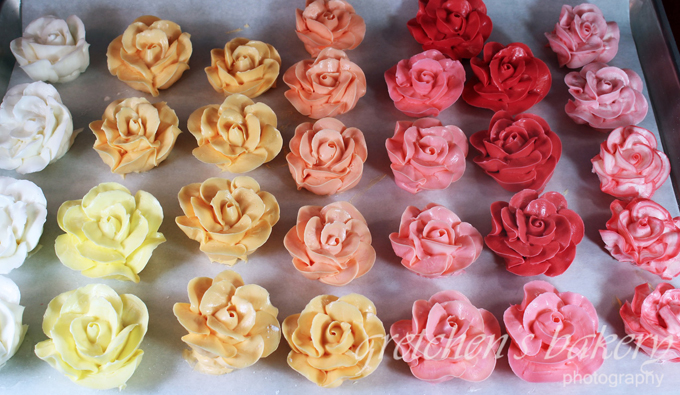 Since the development of this recipe back in 2017 I have recently been leaving out the shortening altogether
Simply by replacing it with more vegan butter!
Since shortening is nothing more than a flavorless solid vegetable oil
It does nothing more than stabilize the buttercream for cakes that are to be displayed in hot climates or transporting long distances
CLICK HERE FOR THE ULTRA WHITE NO SHORTENING BUTTERCREAM RECIPE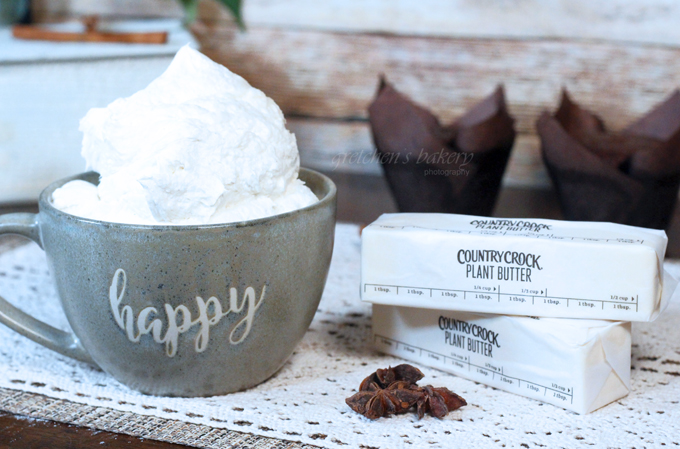 For more buttercream recipes click the links below!
Choosing the Best Buttercream Recipe
Vegan Buttercream Recipe ~ Mocha Buttercream
No Shortening Buttercream Icing Recipe
The Best Vegan Buttercream Recipe
For the chocolate variation add 6 ounces (1 cup) Melted baking chocolate at the last stage of mixing
Ingredients
Vegan Butter 1½ Cups (3 sticks) (336g)
Hi Ratio Solid Vegetable Shortening 1½ Cups (336g)
Vegan Confectioners Sugar 6 cups 720g)
Plant milk of your choice 3 Tablespoons (45ml)
* I have been leaving out the milk addition to this recipe, it seems to be weighing down the final result
Vanilla Extract 2 teaspoons
Butter Extract 1 teaspoon
Salt ¼ teaspoon
Instructions
Combine the vegan butter and shortening in the Kitchen Aid (or stand mixer) bowl with the paddle attachment
Whip on medium to high speed for about 3 minutes.
Scrape the sides and bottom of the bowl to make sure it is evenly mixed and add the salt and flavors. .
Stop mixer and add the sifted confectioners sugar all at once.
Mix on low speed until incorporated , scrape the bottom and sides of the bowl and then mix on high speed for 3 minutes.
Scrape the bowl again and then while mixing on low speed slowly drizzle in the almond milk
Increase speed to high and whip for another 2 minutes
Notes
This recipe will store at room temperature in an airtight container for up to 3 days


Refrigerate for longer storage up to 4 weeks


Freeze for 6 months