My famous Bakery Italian Cheesecake just turned vegan!
If you have ever tried Italian Cheesecake you will know that it is not at all like a New York Style Cheesecake.
You will notice there is no crust since the authentic Italian recipe does not have a crust either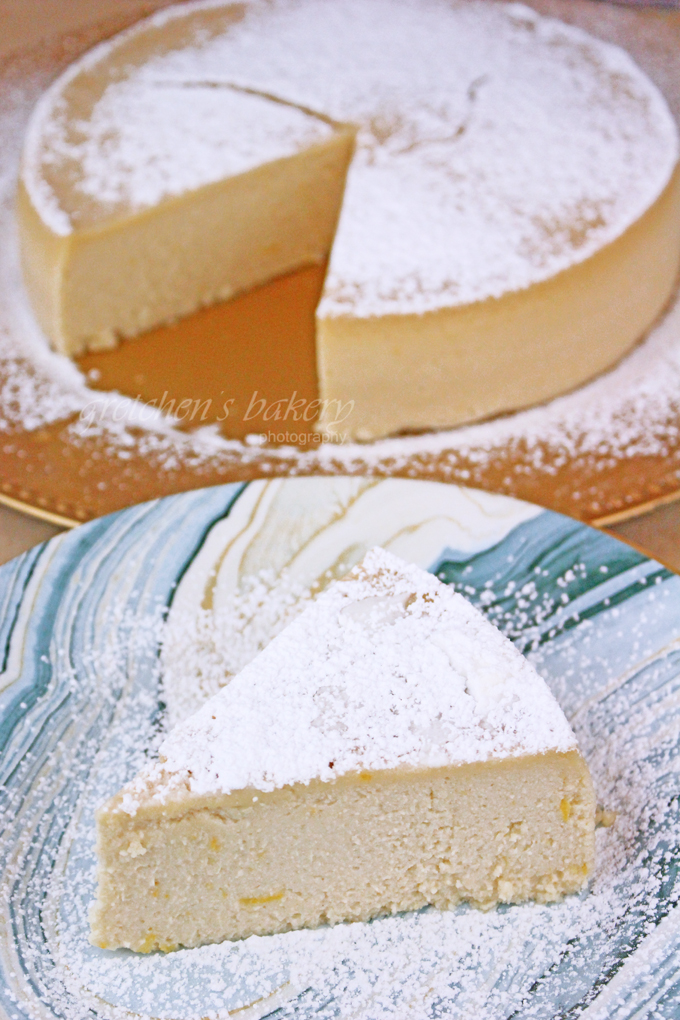 Italian Cheesecake is made with ricotta cheese so the texture is very different!
Although I do use both cream cheese and ricotta cheese in my recipe, the prominent flavor and texture is that of the ricotta cheese
I have a hard time explaining what Italian Cheesecake tastes like since it may come off sounding strange, which is why I prefer people just taste it!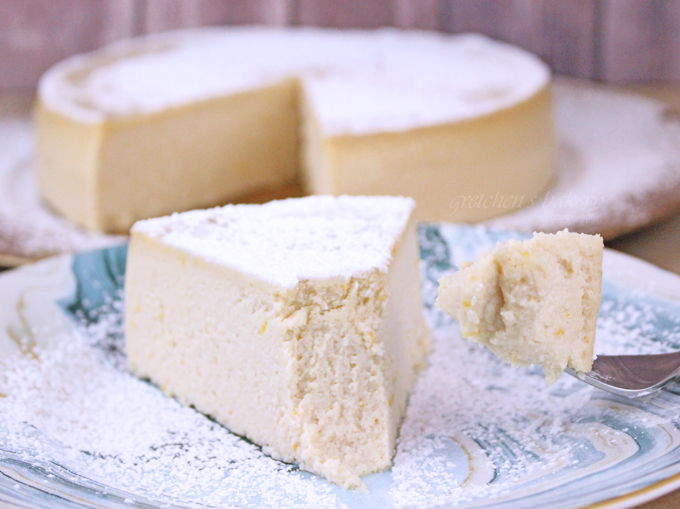 Italian Cheesecake is a much lighter cheesecake and actually tastes a bit moist.
Probably the best description is it is actually just like a cannoli, but in cheesecake form!
Paired perfectly with my Vegan Cannoli or simply have a slice all alone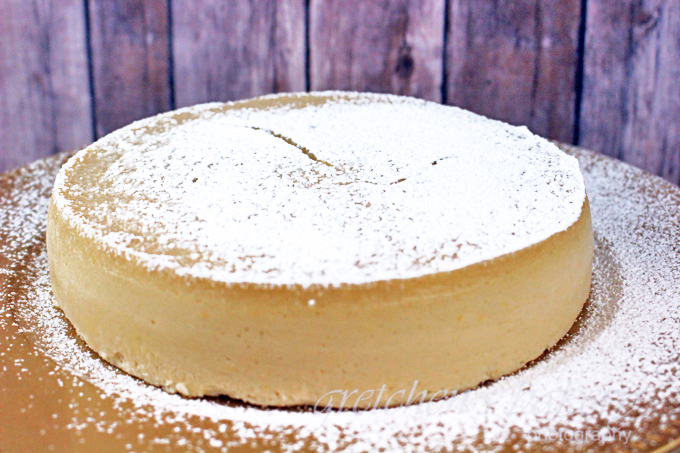 Notes for Success:
Cornstarch is a very difficult ingredient to measure consistently with a volume spoons measure
So while I list both measures below I cannot stress enough how the grams measure with a scale is going to give you the best results.
Many times people have complained that their cheesecake is like rubber and they don't know why!
This is from a heavy measure of cornstarch when using volume measuring spoon vs the 100% accurate scale measure in grams.
I only use Tofutti Cream Cheese for my BAKED recipes.*Not sponsored I have not had success with any other brand in BAKED recipes, since for some reason the other more expensive brands I've tried have broken down into an oily mess when baked.
Although I think Violife has changed their formula since my first failed attempt with them and it now works, however I do not prefer it over Tofutti
You can leave out the egg replacer altogether if you do not have it or do not like to use it
CLICK HERE FOR THE FULL VIDEO TUTORIAL FOR HOW TO MAKE THIS ITALIAN CHEESECAKE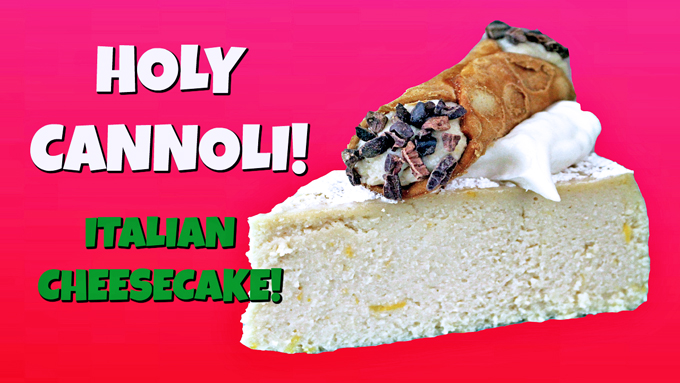 Yield: serves 10-12 people
Italian Cheesecake ~ Vegan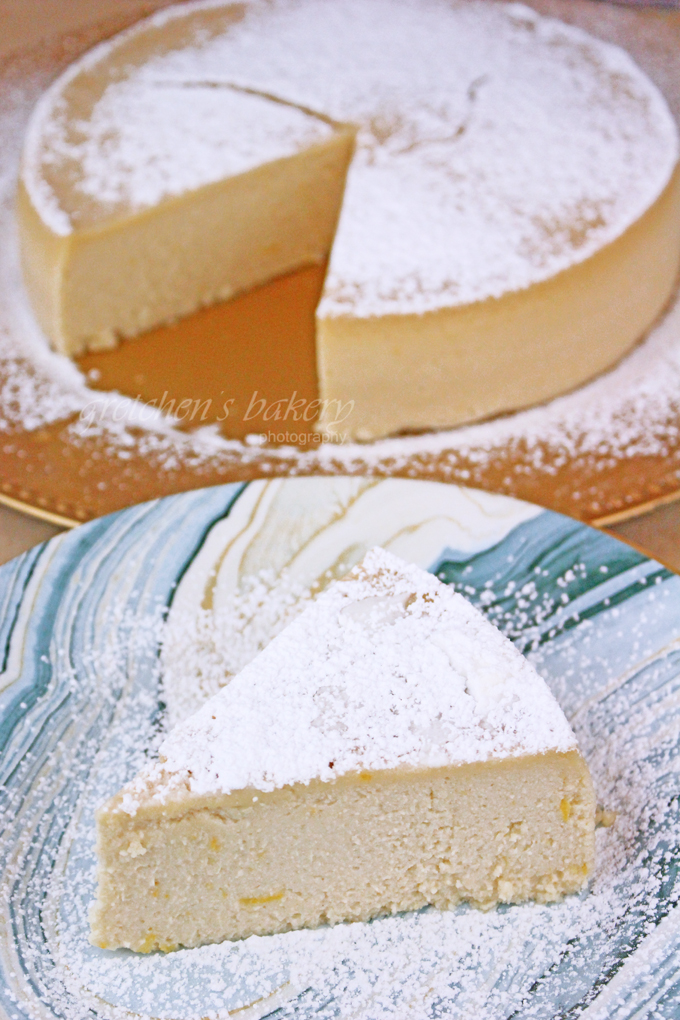 Total Time
1 hour
25 minutes
Ingredients
Firm Tofu 20 ounces lightly squeezed to release excess water (560g)
Vegan Cream Cheese *see notes 12 ounces (340g)
Granulated Sugar 1½ cups (300g)
Vegan Butter 4 Tablespoons (56g)
Cornstarch 6 Tablespoons (48g) *see notes
All Purpose Flour ¼ cup (31g)
Egg Replacer 1 Tablespoon *optional see notes
Plant Milk 1 cup (237ml)
Vegan Lactic Acid or Apple Cider Vinegar 1 teaspoon
Vanilla Extract 1 Tablespoon
Ground Cinnamon 1/8 teaspoon *literally a small pinch!
Lemon Zest from 1 small lemon approximately 1½ teaspoons
Orange Zest from 1 medium orange approximately 2 teaspoons
Instructions
First prepare the "ricotta cheese" by placing the drained, lightly squeezed of excess water tofu in the food processor and process to the same texture as ricotta.
Add all the remaining ingredients and process smooth
Pour into a greased and parchment lined 8" cake pan and bake in a water bath in a preheated 350°F oven for 1 hour.
Turn off the oven after 1 hour and let the cheesecake stay inside for another 30 minutes to cool, Then cool completely on the counter
Then refrigerate for at least 4 hours to set (or overnight).
Unmold the cheesecake and turn out onto a serving plate (remove the parchment paper circle) garnish with powdered sugar, vegan whipped cream and optional cannoli
Notes
Cheesecake must stay refrigerated at all times and will stay fresh loosely wrapped for up to 1 week