Moist, delicious Easy Mango Cake recipe can be whatever you want it to be!
For an instant refreshing summer dessert bake it in a loaf pan and top each slice with fresh mango and vegan whipped cream!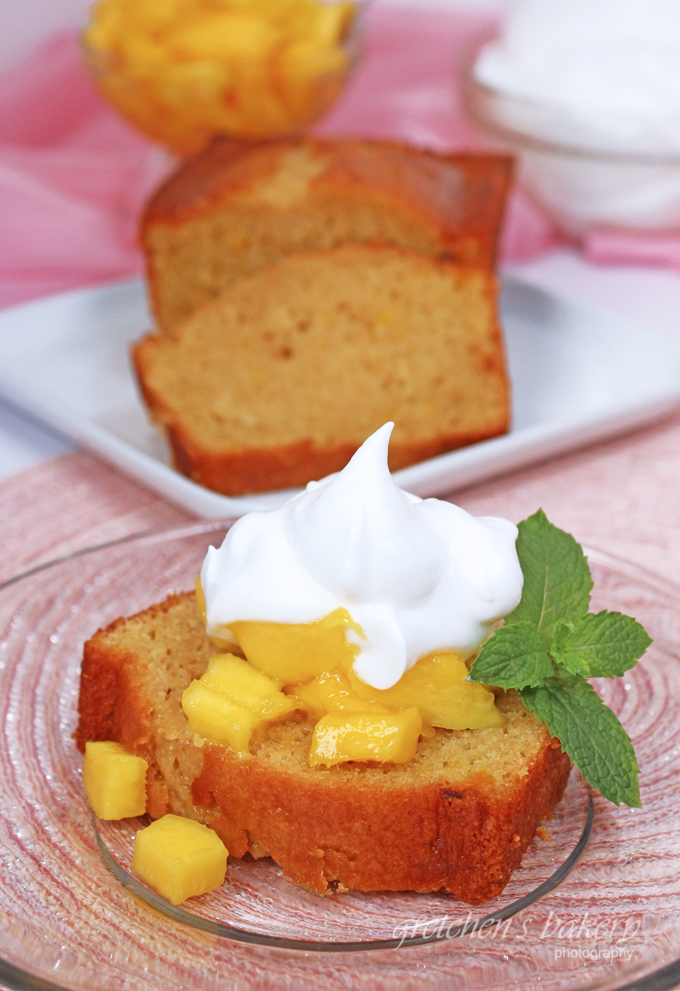 It's so easy to make because there are no mixers required!
All you need is a large mixing bowl and about an hour!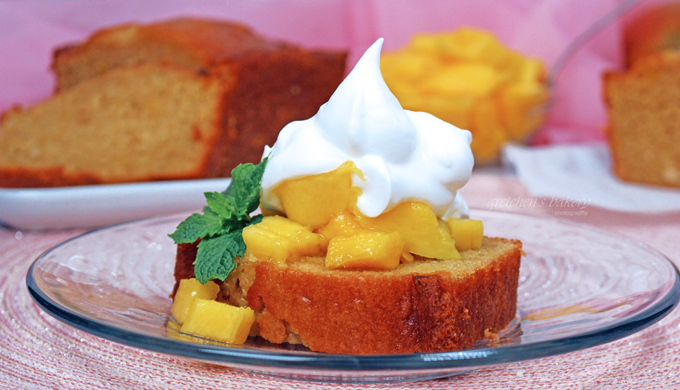 The key ingredient for this cake batter is freeze dried fruit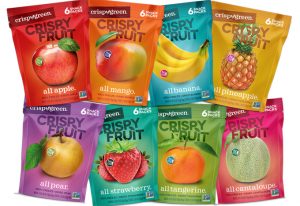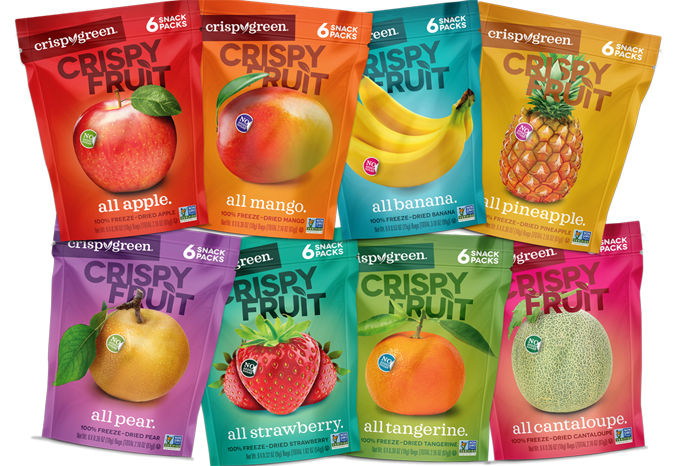 *not sponsored
Notes for Success & Substitutions:
This recipe makes 2- standard loaf pans but you can also bake the batter into 18 cupcakes, 2-8″ cake layers or a 6 cup bundt pan
I know some people are already asking "what can I use instead of fruit powder?"
Fruit purees when added to cake batters can have a tendency to make the texture heavy, dense and rubbery.
Unless of course you get into the science of baking like I did here when converting my Orange Cake to Lemon!
Which is why I love using freeze dried fruit powders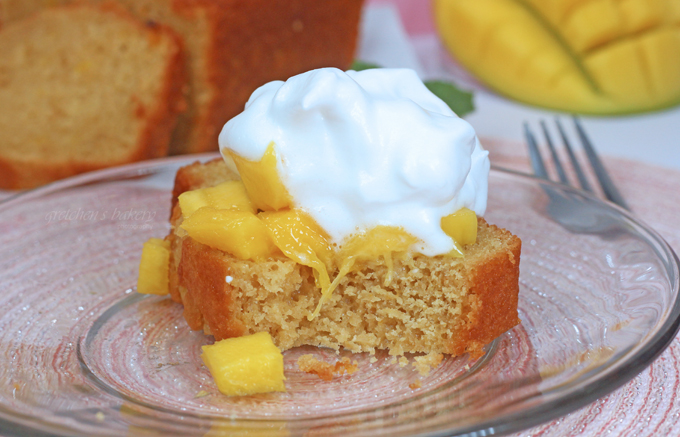 Not only is it super concentrated fruit flavor, but it is dry powder being added to the cake batter~ not liquid!
If you absolutely cannot get your hands on this freeze dried mango fruit though,
You can follow my recipe for Banana Cake and substitute mango puree for the banana puree in that recipe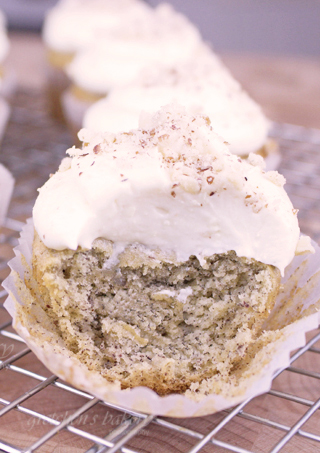 For those confused about Cake Flour CLICK HERE FOR MORE INFORMATION ABOUT CAKE FLOUR
Click the links below for more recipes like this one!
Yield: serves 16ppl
Easy Mango Loaf Cake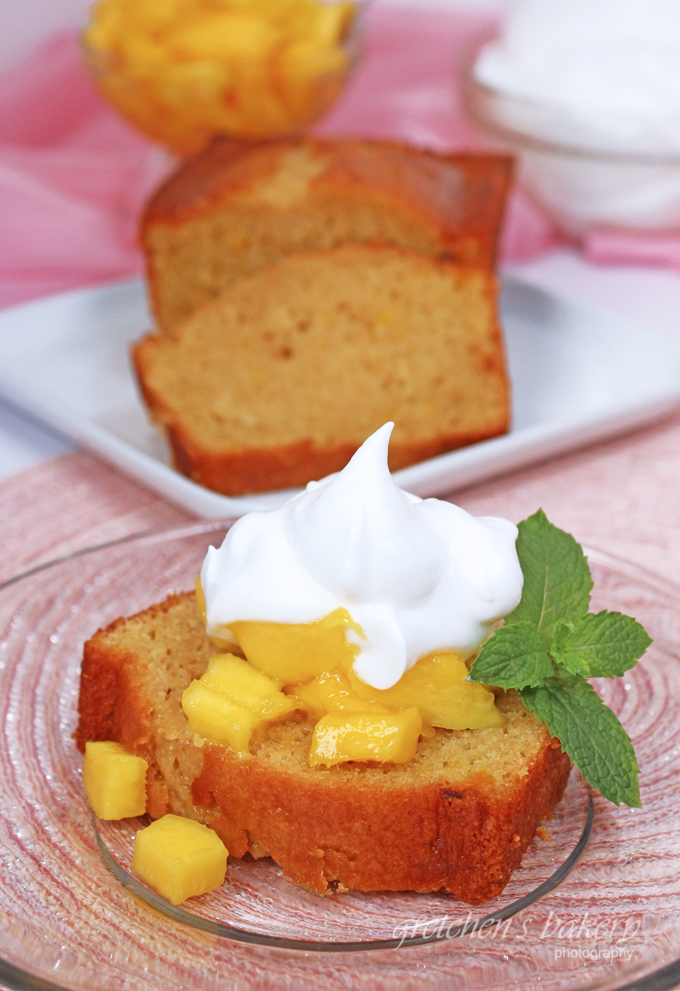 Ingredients
All Purpose Flour 2 cup (250g)
Cake Flour 1 cup (120g) *see notes above
Mango Powder 10 Tablespoons (32g)
Baking Powder 4 teaspoons
Salt 1 teaspoon
Egg Replacer 2 teaspoons *I used Bob's Red Mill
Granulated Sugar 1¾ cup (350g)
Vegetable Oil ½ cup (118ml)
Applesauce 8 Tablespoons (140g)
Plant Milk 2 cups (480ml)
Vinegar 2 teaspoons (10ml)
Vanilla Extract 2 teaspoons (10ml)
Assorted Fresh fruit for serving *optional
Instructions
Grease 2 standard loaf pans and preheat your oven to 350°F
In a spice grinder add the freeze dried mango fruit and whiz to a powder
Combine the soy milk with the vinegar and whisk, let stand for 5 minutes to thicken
In a large mixing bowl combine the sugar, oil, applesauce, vanilla extract and thickened plant milk together and whisk smooth to dissolve the sugar
Sift together the flour(s) and the mango fruit powder, salt, baking powder and egg replacer
Add the sifted dry ingredients to the wet ingredients in the large mixing bowl and whisk smooth
Pour into the prepared pan and bake in the preheated 350°F oven for 45 minutes or until a toothpick inserted in the center comes out clean.
Cool in the pans until you can safely touch them without burning yourself then turn out onto a cooling rack to cool completely
Slice & serve with your choice of fresh fruits and whipped cream
Notes
Mango Loaf Cake can be stored at room temperature for about 2-3 days wrapped to prevent staling. Be careful it doesn't go moldy if your temperature are above 68°F

For longer storage, refrigerate for up to 1 week or freeze for up to 2 months wrapped well