If you have never made a Matcha Cake Recipe before~ today is your lucky day!
Green Tea Cakes are subtle yet powerful flavor that is so unique.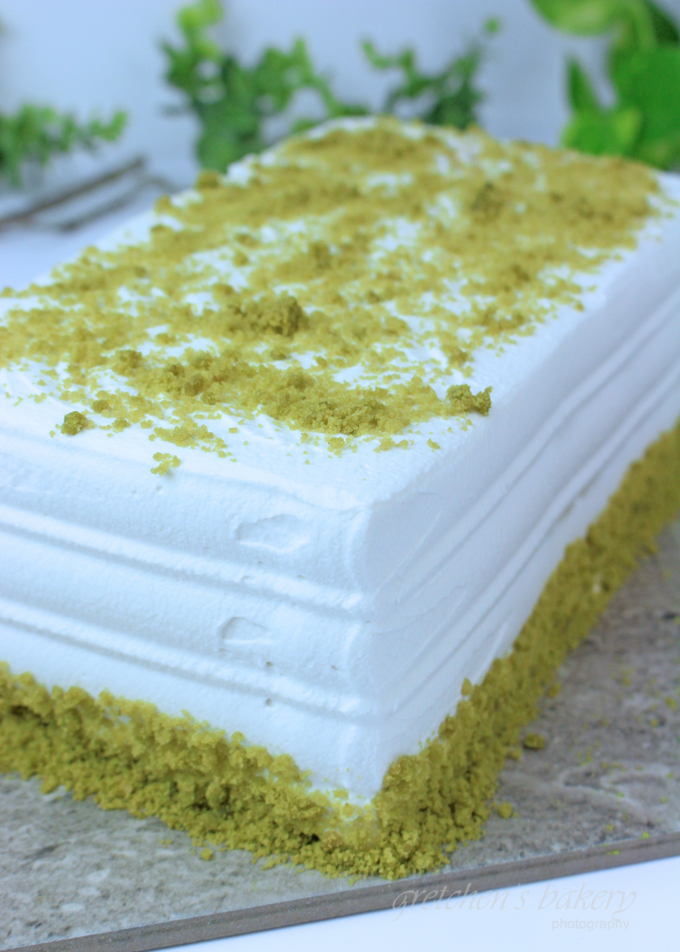 Adding Matcha Powder to your recipe somehow makes it taste creamy and delicate.
So for me I like to pair it with an equally delicate vegan whipped cream
Rather than the heavy and sometimes overpowering buttercream we are used to seeing in most vegan cakes.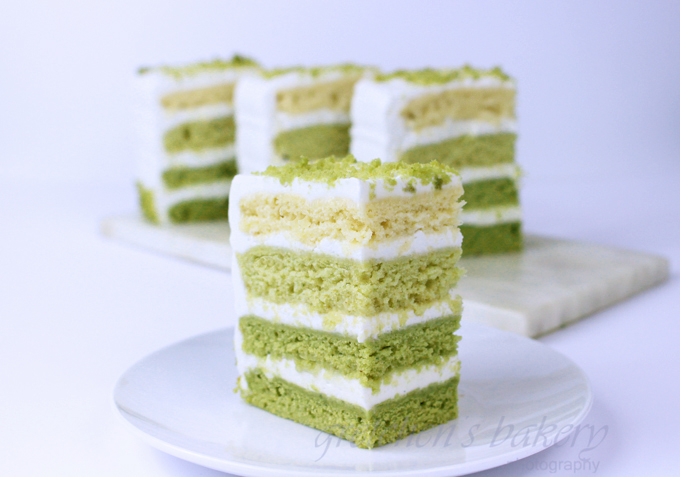 I opted for the vibrant shades of Ombre by starting with my best vegan vanilla cake recipe as a base canvas
I added a teaspoon at a time of matcha powder to the remaining batter as I achieved a darker and darker color for each layer!
The addition of too much Matcha Power in your cake recipe can quickly take it from subtle and delicate to a muddy, chalky taste.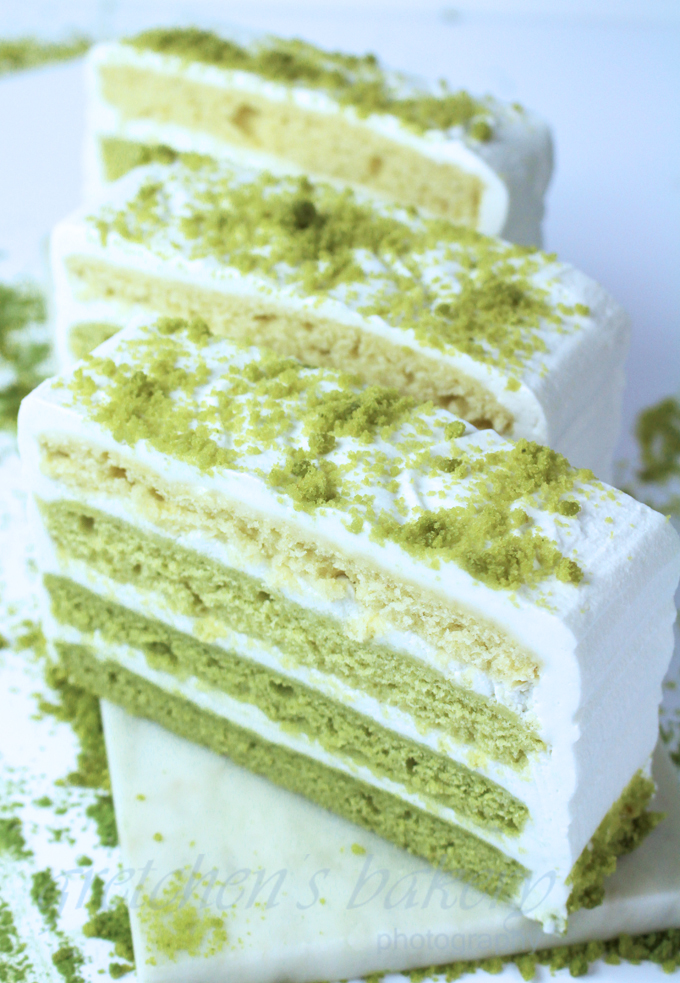 Rule of thumb for adding matcha powder to your cake recipes is around 3 teaspoons per 1½ cups of flour
Ombre style is optional but it was really simple to pull off if you have the cake pans to make four distinct layers
If you do not want to buy the pans you can divide the batter similarly into 6″ rounds pans instead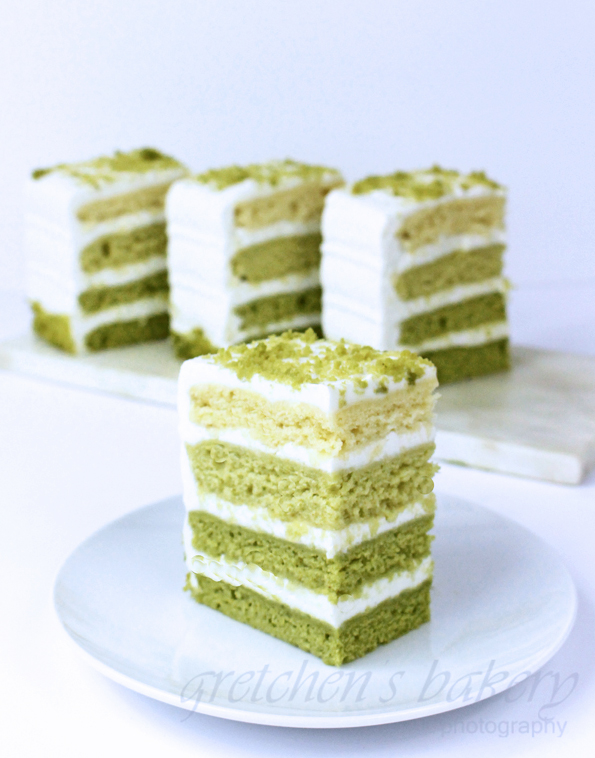 The video tutorial shows the visual step by step batter than I can explain it in words!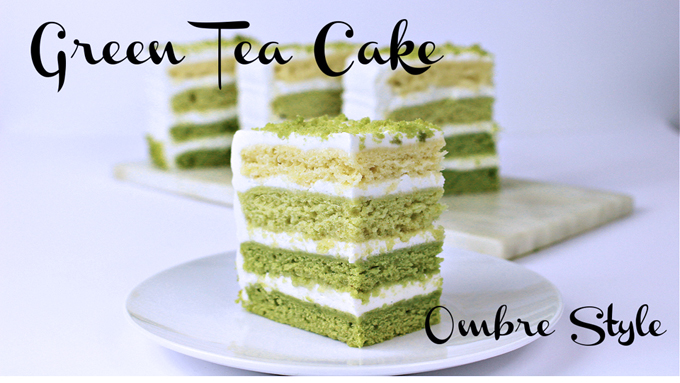 CLICK HERE FOR THE FULL YOUTUBE VIDEO TUTORIAL FOR HOW TO MAKE THIS CAKE
This really is a very simple dessert to make with just two recipes in total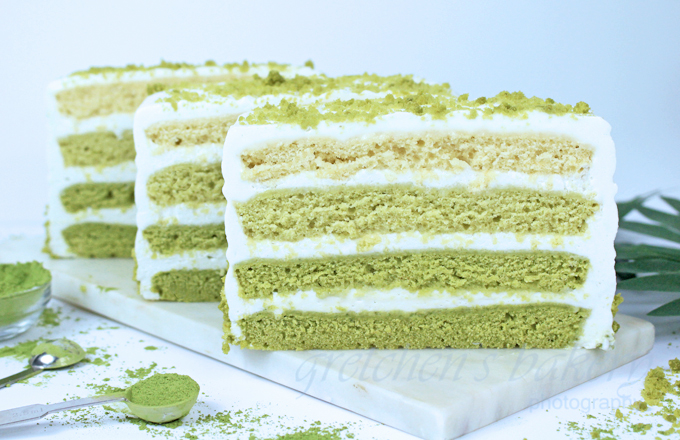 If you do opt for my homemade recipe though be sure to read the entire blog post now
Since you will have to prepare that recipe one day in advance before whipping