If you have never made a Matcha Cake Recipe before~ today is your lucky day!
Green Tea Cakes are a subtle yet powerful flavor that is so unique.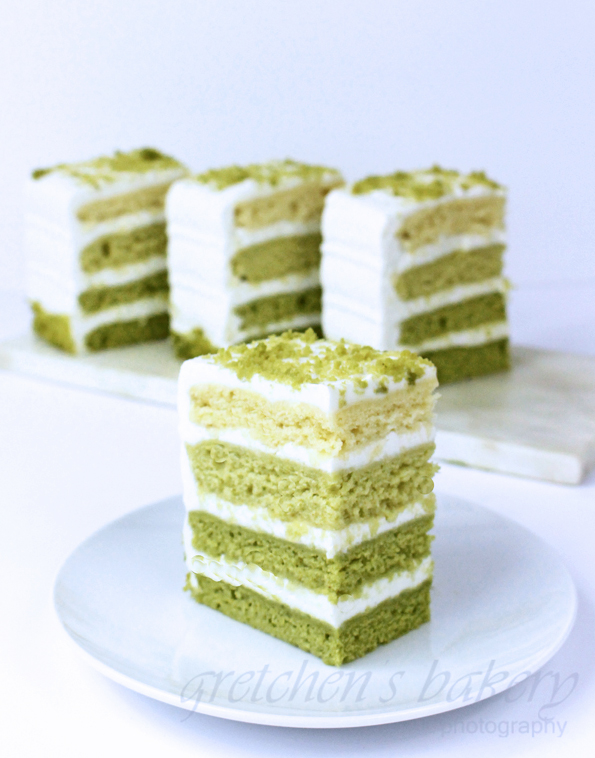 Adding Matcha Powder to my vanilla cake recipe somehow makes it taste so creamy and very delicate.
So for me I like to pair it with an equally delicate vegan whipped cream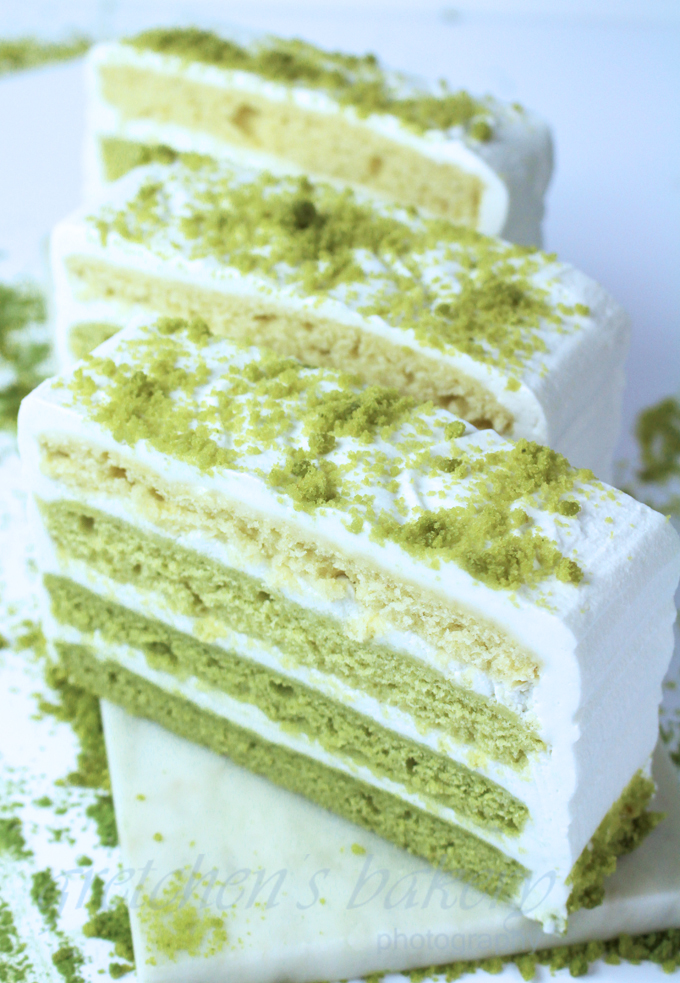 I opted for the vibrant shades of Ombre by starting with my best vegan vanilla cake recipe as a base canvas and then I added a teaspoon at a time of matcha powder to the remaining batter as I achieved a darker and darker color for each layer!
Be forewarned though. the addition of too much Matcha Power in your cake recipe can quickly go from subtle and delicate to a muddy, chalky taste.
Rule of thumb for adding matcha powder to your cake recipes is around 3 teaspoons per 1½ cups of flour
Ombre style is optional but it was really simple to pull off if you have the cake pans to make four distinct layers
If you do not want to buy the pans you can divide the batter similarly into 4- 6″ round cake pans instead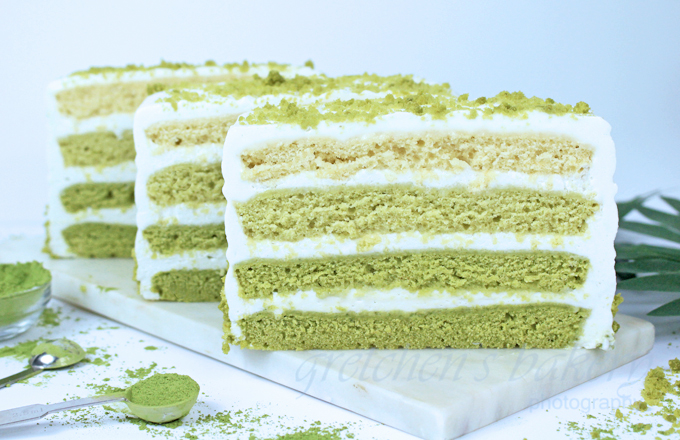 The video tutorial shows the visual step by step batter than I can explain it in words!
CLICK HERE FOR THE FULL YOUTUBE VIDEO TUTORIAL FOR HOW TO MAKE THIS CAKE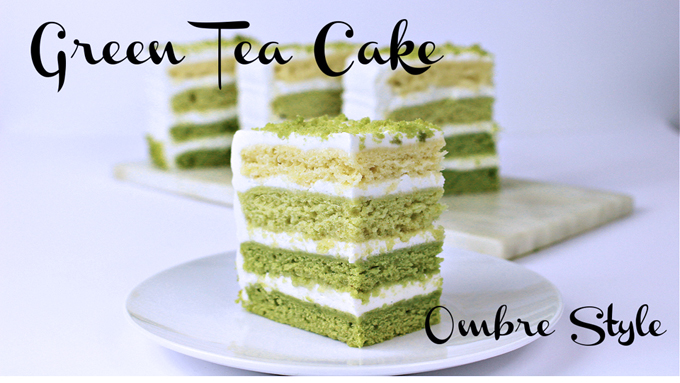 Notes for Success:
Many people have bad luck with using cake flour in their recipes, complaining of a "raw flour taste with a gummy texture" I can only guess that since protein flour absorbs much less liquids than AP it is causing this heavy raw tasting result. While this has not been my experience, I have since gravitated towards using All Purpose (or plain flour) in my recipes to avoid possible fails when using cake flour. The recipe below can accommodate All Purpose flour in the same quantity listed. Gluten Free flour has also been reported to work great in this recipe!
The egg replacer I am using is Bob's Red Mill *not sponsored and I add it directly to the dry ingredients
If you do opt for my homemade recipe though be sure to read the entire blog post now
Since you will have to prepare that recipe one day in advance before whipping
Otherwise check out all the updated options for 2023 for Vegan Whipped Cream!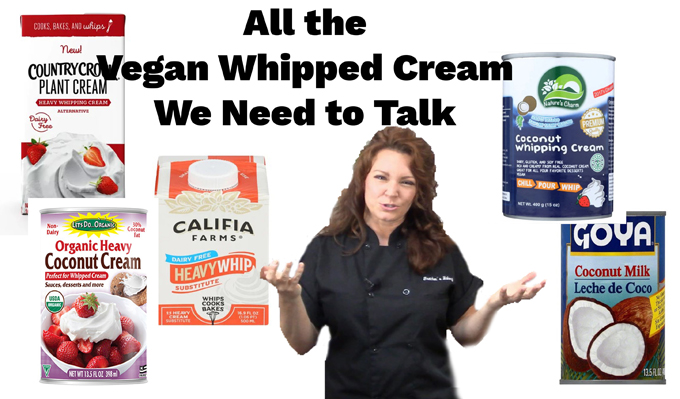 For more awesome ombre cakes click the links below!
Yield: Serves 16 people
Matcha Cake Recipe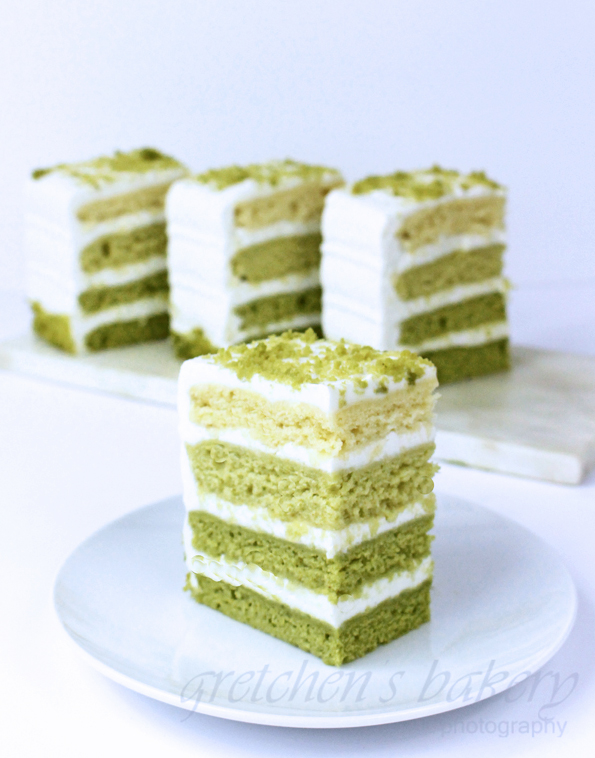 Total Time
1 hour
20 minutes
Ingredients
For the cake batter
Vegan Butter 12 Tablespoons (170g)
Granulated Sugar 1½ cups (300g)
Cake Flour 2½ cups (300g) *see notes
Egg Replacer 2 teaspoons *see notes
Baking powder 3 teaspoons
Matcha Powder 6 teaspoons (14g)
Salt ½ teaspoon (3g)
Plant Milk 1½ cup (355ml)
Apple Cider Vinegar 2 teaspoons (10ml)
Vanilla Extract 2 teaspoons (10ml)
OR 2 Pints SILK Brand Heavy Whipping Cream
Instructions
Grease and parchment line 4- 1/8" sheet pans
Preheat the oven to 350°F
Be sure your ingredients for the cake batter are at room temperature before beginning
In a large bowl with an electric mixer cream the softened vegan butter with the granulated sugar until light and fluffy, this may take 3-5 minutes.
Sift together all the dry ingredients, (the egg replacer I use can be added directly to the dry flour ingredients). *The matcha does not get added if you are doing the Ombre style layers. But if you just want the entire cake matcha add the powder now.
Combine the milk with the vinegar and the vanilla extract - set aside to thicken.
Add about 1/3 of the dry mix to the creaming mixture and mix just until it is incorporated
Add half of the milk/vanilla mixture and mix just until incorporated
Add another 1/3 of the dry ingredients then the rest of the milk and the last of the dry ingredients.
Mix just until it is all incorporated and then pour ¼ of the batter into 1 of the prepared pans.
Add 2 teaspoons of the Matcha powder to the remaining batter and mix well.
Take out 1/3 of that remaining batter and spread it into another one of the cake pans.
Add another 2 teaspoons Matcha powder to the remaining batter and then take out half of it and spread it into another cake pan.
With the last of the cake batter add the last 2 teaspoons of matcha powder and mix well the spread into the last cake pan
Bake in a preheated 350°f oven for approximately 20 minutes or until the layers are springy to the touch when you gently press the centers.
Cool completely in the pans then remove each layer carefully, peel off the parchment paper and be sure the cakes are super cool, if not COLD before filling & icing.
Prepare the whipping cream according to the recipe or as directed on the carton of SILK.
Fill and ice the cake layers as shown in the video or as you prefer to decorate.
Notes
Matcha Cake that is iced with whipped cream must be kept in the refrigerator until serving and will stay fresh for up to 5 days wrapped loosely.