Tired of the vegan cake roll game giving you a hard time?
Yeah me too.
So I've come up with a hack that will make your vegan cake roll life a major success.
Hold onto your pantyhose all you haters saying "What? Box Cake? how dare you!"
I'm done struggling with the vegan cake roll recipes that just end up cracking as soon as you start to roll them.
Filling squishing out endlessly~ no thanks!
So for me I am not opposed to using a box cake hack now and again
Not to mention my box cake hack is the ultimate of ultimate!
With a few tweaks to the mix and of course matcha powder
Vegan whipped cream spiced with Masala is the filling for this beautiful and delicious cake!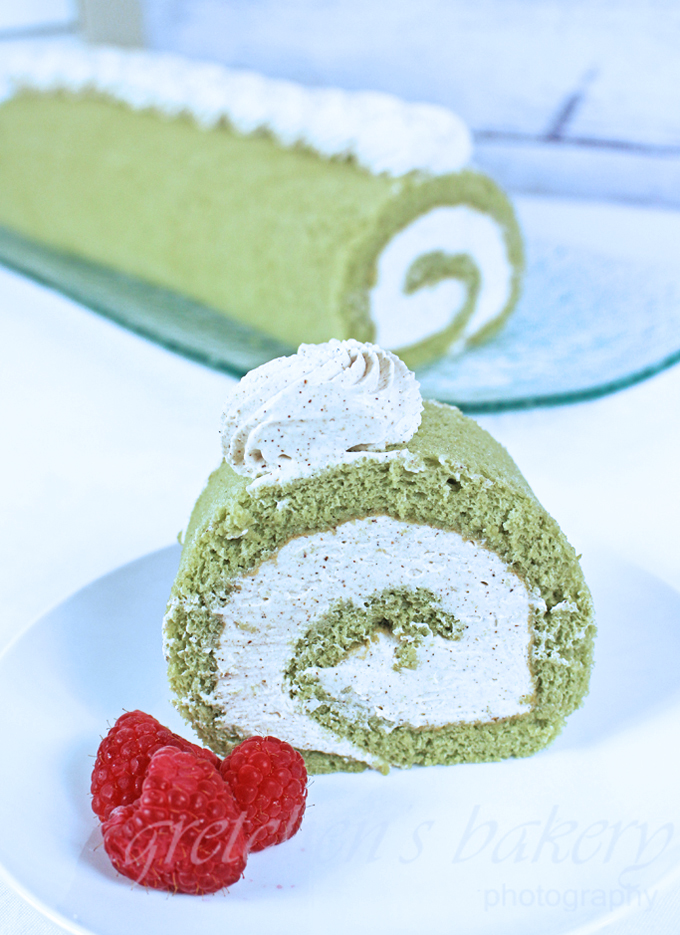 Did I mention easy too!?
It's only two recipes and you are done.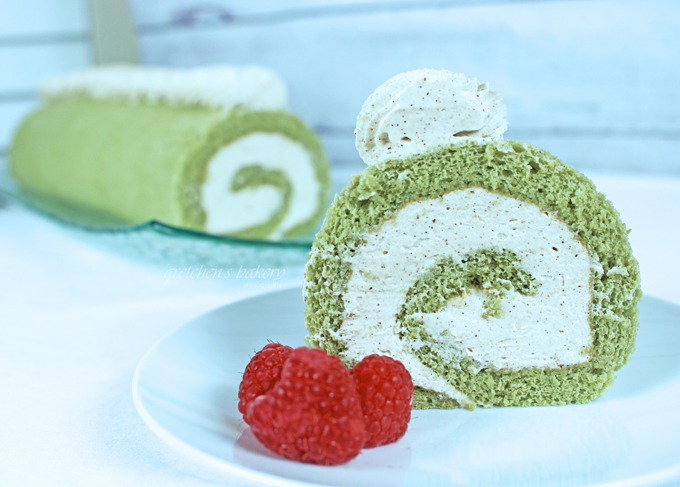 Hopefully you are lucky like me and you can get SILK brand Vegan Heavy Whipping Cream *not sponsored
But if not I have several options for homemade Vegan Whipped Cream right here on my website
CLICK HERE FOR THE IN DEPTH EXPLANATION & VIDEO TUTORIAL FOR THE BOX CAKE HACK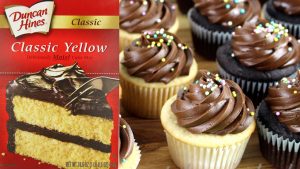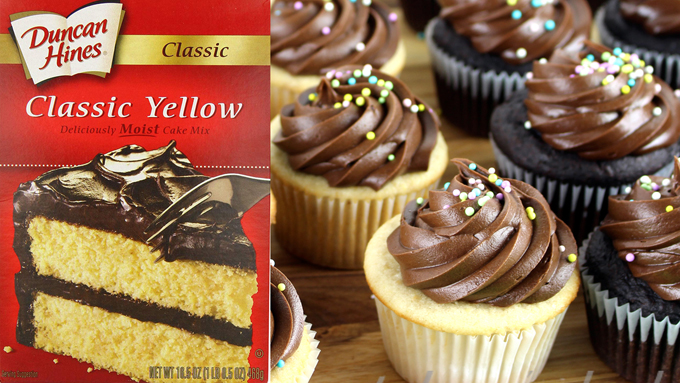 You can use any egg replacer of your choice as long as you use implement the other ingredient changes to the recipe
For more cake recipes like this one click the links below!
Matcha Cake Recipe ~Vegan Green Tea Cake
Yield: serves 16ppl
Matcha Cake Roll
I use Bob's Red Mill egg replacer & add it straight to the dry ingredients You can use any egg replacer you prefer, for flax meal: Use 1 Tbs flax meal : 3 Tbs warm water
Total Time
2 hours
20 minutes
Ingredients
For the Box Hack Recipe~ WHITE CAKE:
1 Duncan Hines White Cake Box Mix
Vegetable Oil 1/3 cup
Water 1 cup
Plant Milk *I use soy milk 2/3 cup
All Purpose Flour 1 cup
Egg replacer 2 Tablespoons
Baking Powder ½ teaspoon
Matcha Powder 6 teaspoons
Granulated Sugar ½ cup
Apple Sauce 2 Tablespoons
For the Chai Whipped Cream:
1 Recipe Vegan Whipped Cream of your choice
OR 2 Pints Silk Brand Vegan Heavy Whipping Cream
Confectioners Sugar ½ cup (60g)
5 teaspoons Chai Masala *recipe listed below
Instructions
Preheat oven to 350°F
Grease & parchment line your cake 12" x 18" sheet pan
In a large mixing bowl mix all the additional dry ingredients including the sugar listed above into the box cake mix, whisk to combine evenly
Add all the liquid ingredients including the applesauce.
Mix on low to blend together evenly then mix on medium speed for 2 minutes.
Pour the batter into the greased & parchment lined sheet pan and spread evenly
Bake in the preheated oven for approximately 20minutes or until it is springy to the touch when you gently press the center.
Or insert a toothpick to the center and if it comes out with moist crumbs, not raw batter it is ready!
Cool cake completely before filling with chai whipped cream
Whip 4 cups of liquid vegan whipping cream along with the chai masala and confectioners sugar to your liking
*I usually add ¼ cup of confectioners sugar to each pint of heavy whipping cream
Whip to medium peaks then spread over the cooled cake roll and roll up
Refrigerate to set then sprinkle with powdered sugar and additional rosettes of chai spiced whipped cream for garnish
Notes
Green Tea Matcha Cake Roll filled with whipped cream must be kept refrigerated at all times.

It will stay fresh loosely wrapped in the refrigerator for up to 5 days
Yield: ¾ cup
Masala Spice Recipe
Total Time
2 hours
20 minutes
Ingredients
8 tablespoons ground cinnamon
5 tablespoons ground ginger
2 tablespoon ground cardamom
1 teaspoons allspice
1 teaspoon ground nutmeg
¾ teaspoon ground cloves
Instructions
Combine all the spices together or sift for an even distribution
Store in a glass jar with a tight lid in a cool, dry, dark place
Notes
Bulk Masala Spice can be stored in a glass jar with a tight fitting lid at room temperature for up to 6 months to a 1 year