It's Pumpkin EVERYTHING Season!
That means we need an abundance of pumpkin puree!
Because the stores will be trying to keep up with the demand of solid pumpkin in a can, sometimes it's just out of stock!
So you are one of the unfortunate ones and cannot get your hands on canned pumpkin which all the recipes will be calling for this month, don't worry!
Here's an easy step by step for how to make pumpkin puree
Not only is it easy but it's much cheaper!
*There is no recipe to "jump to" as I simply explain the process step by step as you go!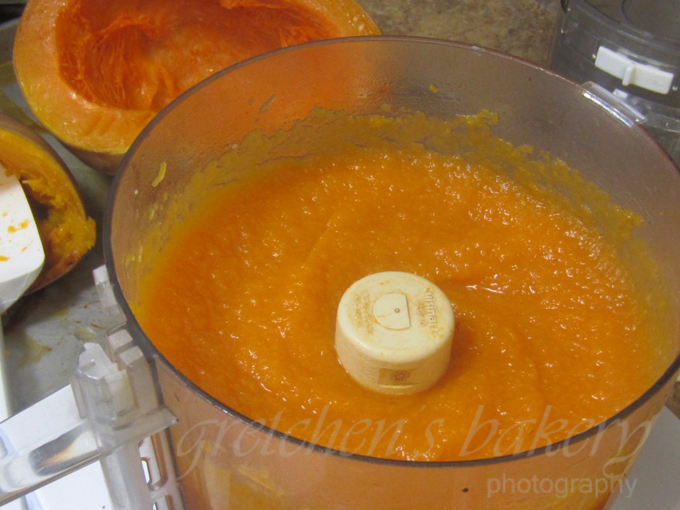 The Cheese Pumpkin variety is the best due to its roasting qualities and ratio of flesh to rind.
You can use other varieties of pumpkin, but I only use the cheese variety, also known as a milk pumpkin.
I believe it is called a cheese pumpkin because it looks like a wheel of cheese?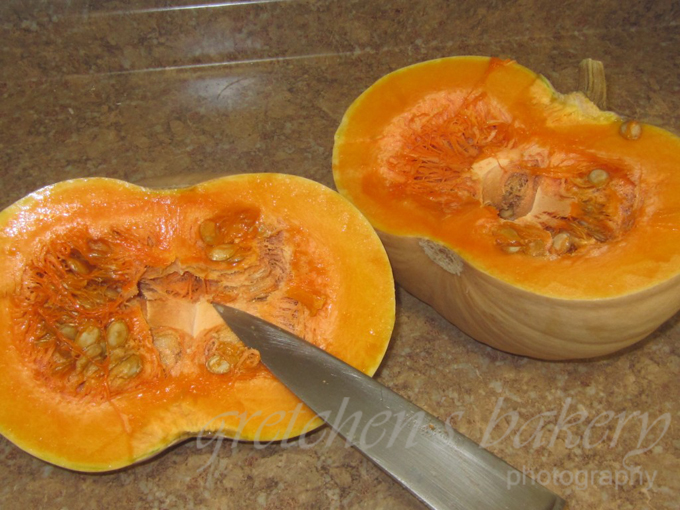 For a medium sized Cheese Pumpkin you will get about 3-4 cups of puree.
You can freeze the puree in 1 cup increments in an airtight container with a secure lid for up to 3 months.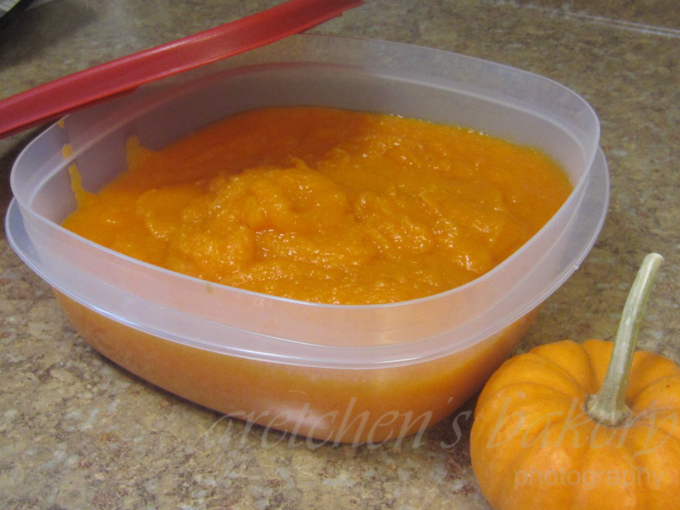 Cut the pumpkin into manageable sized wedges and scrape out the stringy innards and the seeds.
Roast it flesh side down at 350°F until it is fork tender. Approximately 45 minutes to 1 hour and 15 minutes.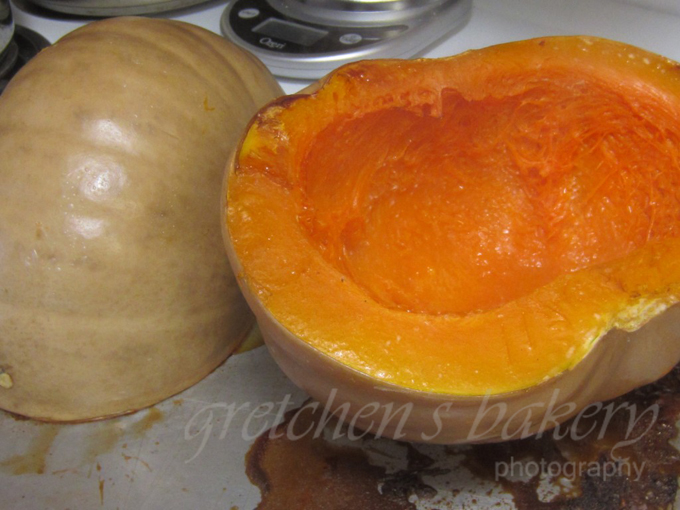 Scrape the flesh and place as much flesh as you can get out of it into a food processor.
Process until you have no visible chunks.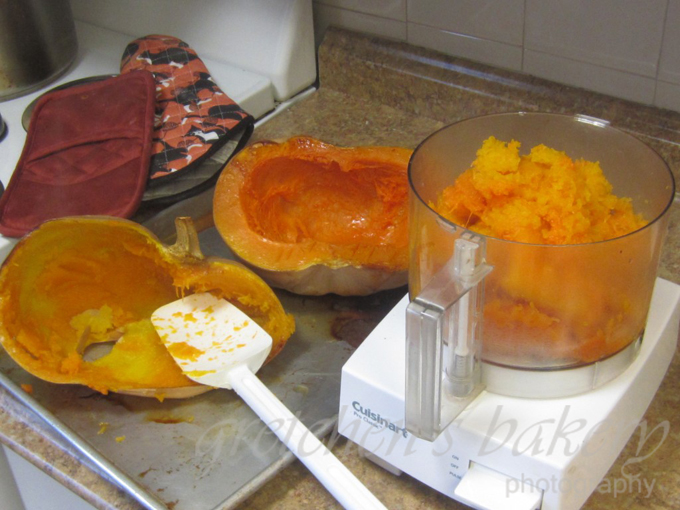 I find that the homemade version is a lot more liquid than its canned counterpart.
So it is best to strain the excess liquid to make a more solid pack like the way it is found in the cans in the store.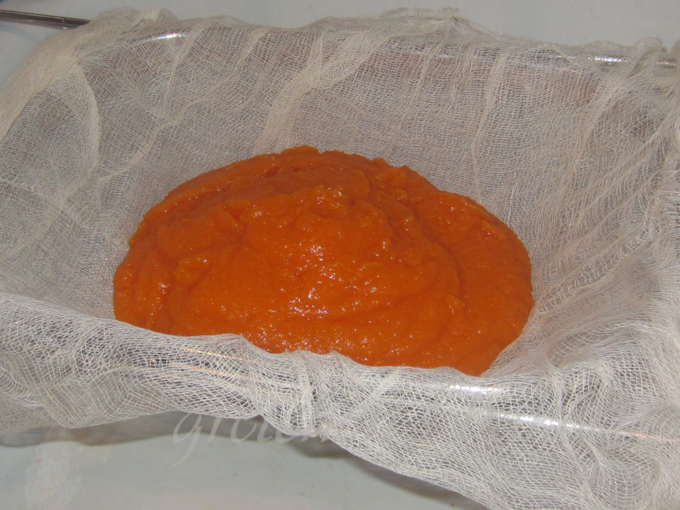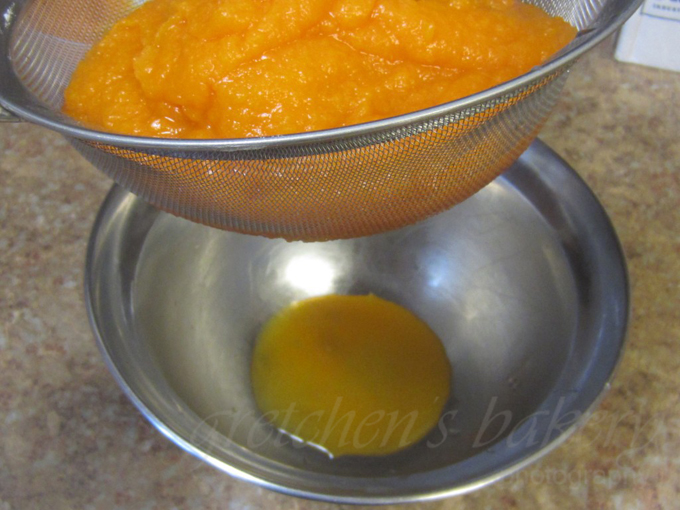 And there you have your own homemade pumpkin puree to use in all your pumpkin recipes this year!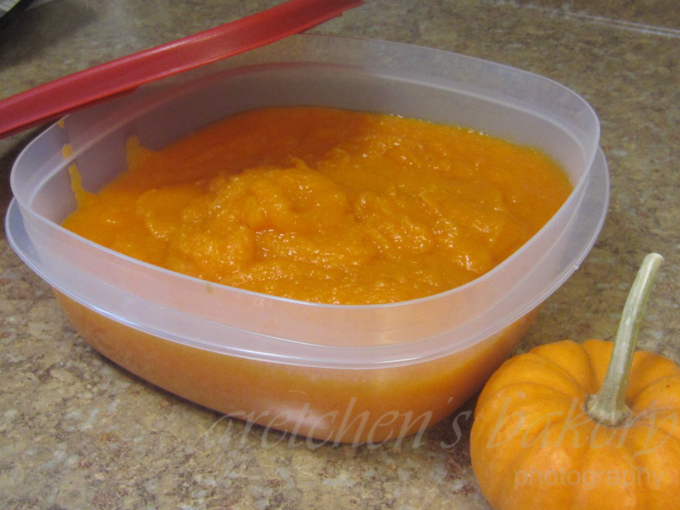 Tools I used for this recipe:

14 cup Capacity Food Processor