Everyone's favorite candy bar is now a cake!
Snickers Cake is quite possibly the best cake I have ever eaten!
I know I say that about all my cakes,
But seriously this one is dangerous!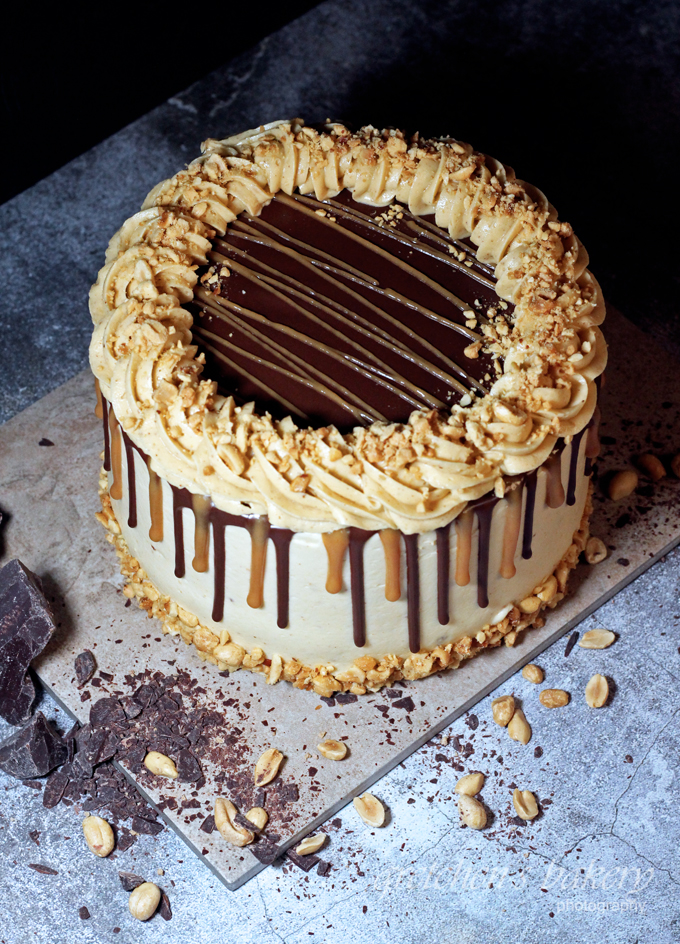 Vegan chocolate cake is stacked with peanut butter nougat
Peanut butter buttercream and caramel dripping from each layer!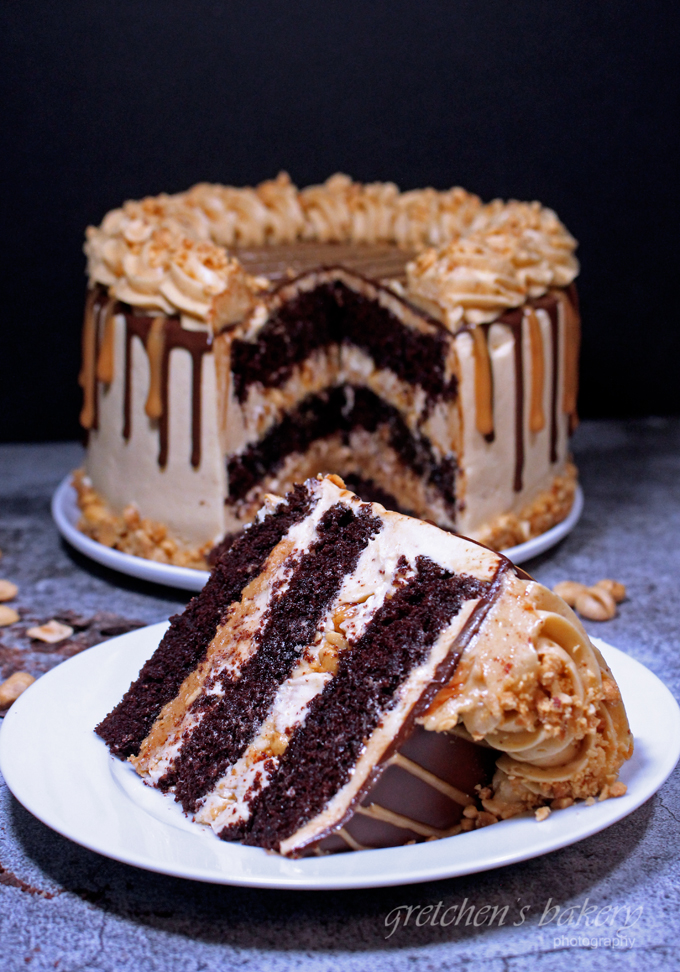 This is one hefty cake project so I would recommend to break it up into two days
The chocolate cake can be baked ahead of time, wrapped and waiting in the refrigerator overnight
The caramel actually gets thicker as it sits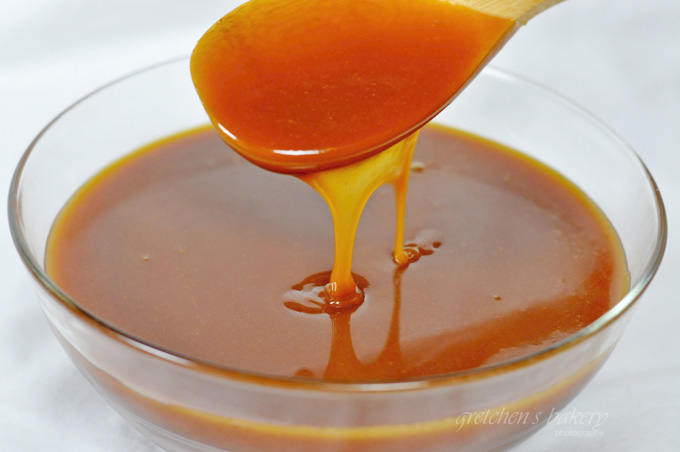 So making the caramel up to a week in advance is always a good idea!
I'll confess I always have some in my refrigerator for those "never know" moments!
Double drips of ganache and peanut butter fudge make this finished cake look almost too good to eat!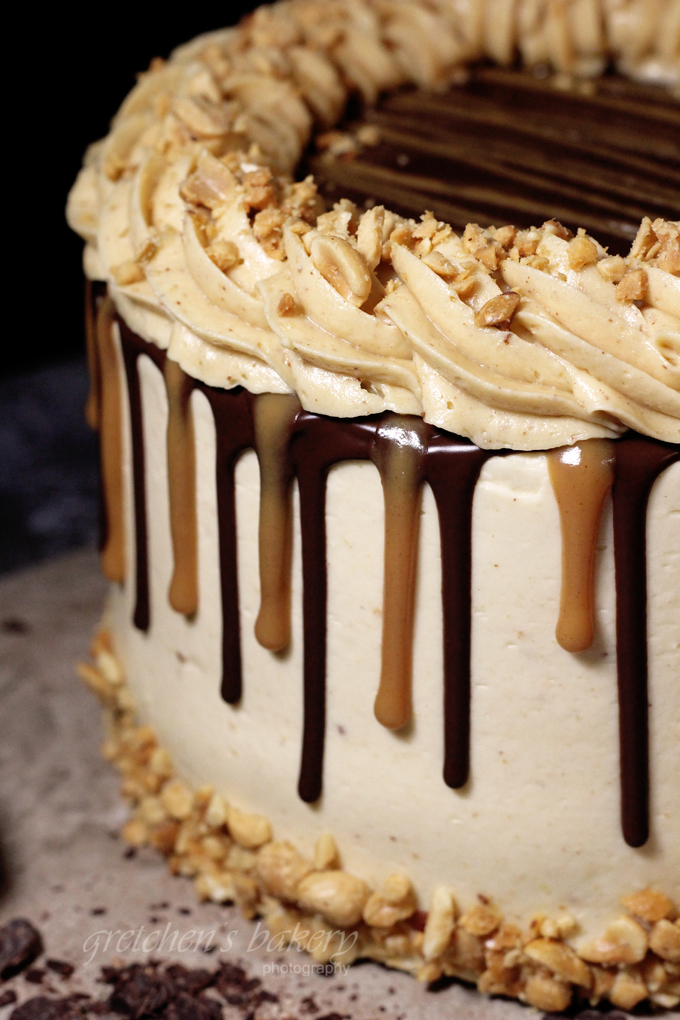 Peanut butter buttercream is another make ahead recipe 
Simply add peanut butter powder or creamy peanut butter from a jar straight into your favorite buttercream recipe
Give it a good fluffing and whipping just before you are ready to build this cake
While my nougat for this Snickers Cake is not a traditional nougat made with a sugar syrup and aquafaba meringue
But hey, neither is the true Snickers candy bar!
So believe me, my three ingredient peanut butter nougat is a perfect pass
And it's so easy to mix in minutes!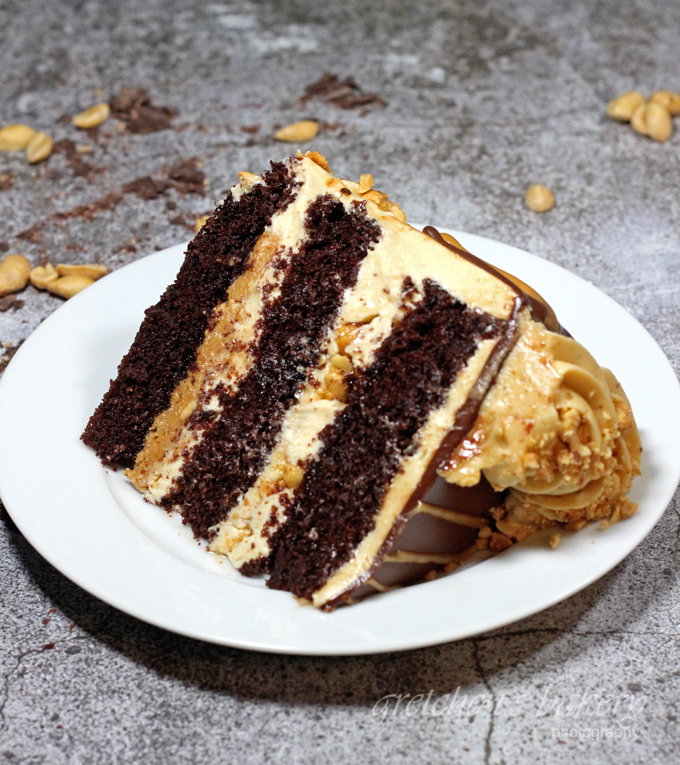 CHECK OUT THE FULL YOUTUBE VIDEO FOR HOW TO MAKE THIS CAKE!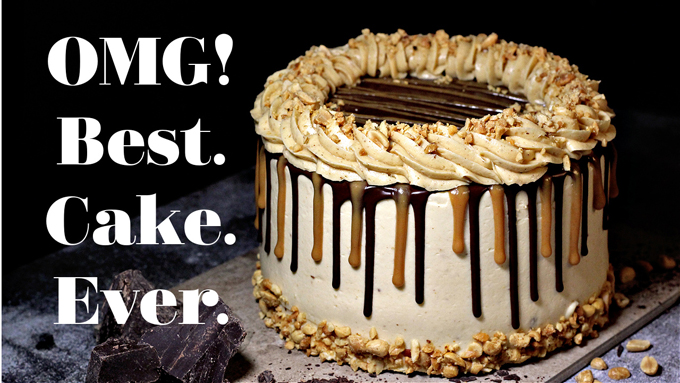 In the video I mentioned how this cake can be turned easily into a salted caramel cake
Simply by eliminating the nougat recipe and replacing the peanut butter in the buttercream with caramel
The ganache icing is optional but really makes a beautiful final touch and the peanut butter fudge drip brings it all over the top!
Again this is one giant Building on Recipes project   but you can modify it all to your liking!
Notes for Success & Pan Sizes:

This recipe will make 3-7″ layers or 2-8″ layers
24 cupcakes
1- 9″ x 13″ cake pan
1- layer of 12″ x 18″ x 1″ sheet pan
Or 1 – 12 cup capacity bundt pan
For all other pans sizes, since there are just too many to list individually:
Basically the rule of thumb to follow for all cake batter recipes is to fill the pans slightly more than half full
This will result in 1½ – 2 " layers when the cake is fully baked and cooled.
Bake times will vary based on the size of the pans but I like to check ALL my bakes at about 18 minutes anyway just to gauge how they are going.
The addition of coffee versus water in chocolate recipes will not make your recipe taste like coffee at all
But instead it brings out the very best the chocolate has to offer!
Bringing out the very best in the chocolate like any good soulmate will do!
But I do understand if you do not want to use coffee in your recipes
I'm just not quite sure you understand what you are missing!
But anyway if that is you, you can simply replace the coffee with water here.
There are several options for caramel from traditional cooked sugar method
To the healthier date caramel version
My tendency is to make a caramel from coconut milk and palm fruit sugar for the best thickest and gooey-est caramel around!
However if you do not have or do not want to buy Palm Fruit Sugar you can make it with regular sugar of course
I have several recipes for you so you can decide which way suits you best
Check out all the vegan caramel options here!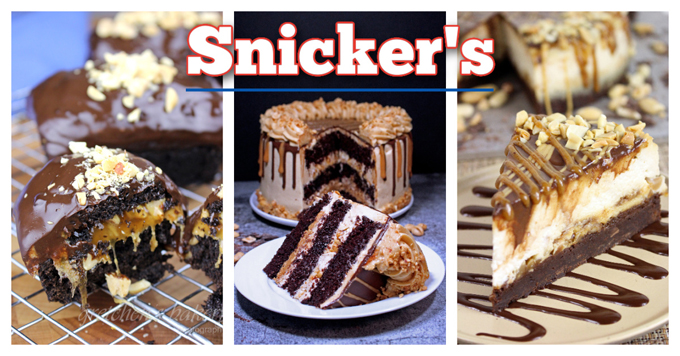 But Wait! Did you know Palm Fruit Sugar
Is made from the sweet nectar of the coconut or toddy palm flowers.
It's an integral ingredient in Thai cooking, it is what is referred to as "original sugar" in traditional Thai cuisine before white granulated sugar became a thing.
So this caramel turns out really sticky and gooey just like the center of a real Snicker's Bar!
Unlike palm oil, palm sugar is naturally produced in a sustainable, eco-friendly way, as trees are maintained for their sap instead of being cut down
One last thing!
For those who cannot get cake flour you can use all All Purpose (plain flour) just take out ½cup total volume from the recipe
CLICK HERE FOR MORE ABOUT CAKE FLOUR VS SELF RISING FLOUR
For more recipes like this one click the links below!
Vegan Snickerdoodle Cheesecake

Snickers Cake
Ingredients
For the Chocolate Cake
All Purpose Flour 2 cups (250g)
Cake Flour 1 cup (120g)
Natural Cocoa Powder 8 Tablespoons
Granulated Sugar 2 cups (400g)
Salt 1 teaspoon (6g)
Baking Soda 2 teaspoons
Apple Cider Vinegar 2 teaspoons
Vanilla Extract 2 teaspoons
Vegetable Oil ¾ cup (177ml)
Strong Brewed Coffee 2 cups
For the Peanut Butter Nougat
Creamy Peanut Butter 1 cup
Coconut Flour or Almond Flour or Graham Cracker Crumbs 4 Tablespoons
Vanilla Extract 1 teaspoon
Agave 2 Tablespoons
For the Peanut Butter Buttercream
Vegan Butter 3 Cups (6 sticks) (672g)
Confectioners Sugar 6 cups (720g)
Vanilla Extract 2 teaspoons
Salt ¼ teaspoon
½ cup Peanut Butter Powder
OR 1 cup creamy peanut butter
For the Caramel
½ cup Palm Sugar Paste
½ cup coconut milk (120ml)
Salt pinch
Vanilla Extract 1 teaspoon
Peanut Butter Fudge Drip *optional
Creamy Peanut Butter ¼ cup
Agave Syrup 2 Tbs
Coconut Oil 2 Tbs
For the Ganache:
Vegan Chocolate ¼ cup
Plant Milk * I prefer soy milk 3 Tbs
Instructions
Prepare your cake pans with professional bakery pan grease and a parchment paper liner *see notes above for more info on cake pans sizes
Preheat the oven to 350°F
In a large mixing bowl combine the flour, baking soda, salt and sugar. Whisk to combine well
In another mixing bowl combine the cocoa powder with the hot coffee and whisk smooth
Add the Vegetable oil, vanilla extract and vinegar, then add all the liquids to the dry ingredients in the large mixing bowl.
Whisk vigorously to combine well, the batter will seem thick at first but be sure to keep whisking smooth
Pour all the batter into your prepared pan(s)
Bake immediately in a preheated 350°F oven for approximately 25-30 minutes for 7" pans or until a toothpick inserted into the center comes out clean.
Cool the cake in the pan(s) until you can easily touch them without burning yourself.
Then flip the cake(s) out onto a cooling rack to cool to cold.
To make the caramel combine the palm sugar and coconut milk together in a sauce pot and whisk smooth until it starts to boil
Once it boils reduce heat to medium and stop stirring and let it reduce to almost half the original volume (which would be about ½ cup) this should take about 5 minutes, not much longer
Add the salt and vanilla extract and swirl the pan to combine
Pour into a heatproof container to cool and then make the peanut butter nougat.
Combine the peanut butter, flour or your choice (or graham cracker crumbs) with the agave and mix smooth
Prepare the buttercream by creaming the vegan butter in the stand mixer bowl with the paddle attachment (or with a hand beater)
Add the salt & whip on medium to high speed for about 3 minutes.
Scrape the sides and bottom of the bowl to make sure it is evenly mixed and then add the sifted confectioners sugar all at once.
Mix on low speed until incorporated , scrape the bottom and sides of the bowl and then mix on high speed for 3 minutes.
Scrape the bowl again and then while mixing on low speed
Add the extracts and peanut butter powder (or peanut butter) and whip for another 2 minutes
Prepare the peanut butter fudge by combining the peanut butter, coconut oil and agave in a medium heavy bottom sauce pot and heat over medium heat whisking often until melted & smooth.
Prepare the ganache by combining the plant milk & vegan chocolate together in a small sauce pot, whisking constantly over medium heat until melted & smooth, reserve at room temperature to keep it at a pourable consistency
Once all of your recipes are prepared, assemble the cake as shown in the video
Notes
Snickers cake can be kept at room temperature in a cool spot, covered loosely for up to 3 days

For longer storage keep refrigerated for up to 9 days