Vegan Caramel Recipe is literally nothing but sugar and fat
Maybe that's why we love it so much!
For a simple as a two ingredient recipe it sure does give many people a hard time
Depending on what consistency of the caramel you are going for
There are several ways to approach making a vegan caramel recipe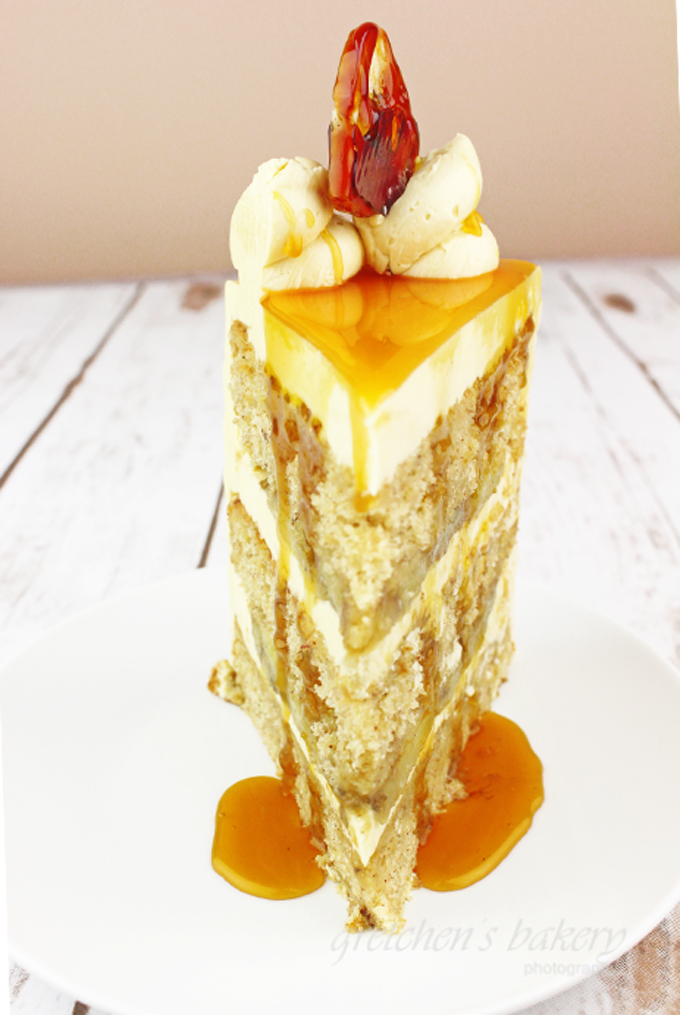 Consistency seems to be the main focus when looking for the perfect caramel recipe
Secondly, I find many people are looking for a healthier alternative to all that refined sugar and fat!
I've got three different options for you and the best application for each one!
Traditional Caramel Recipe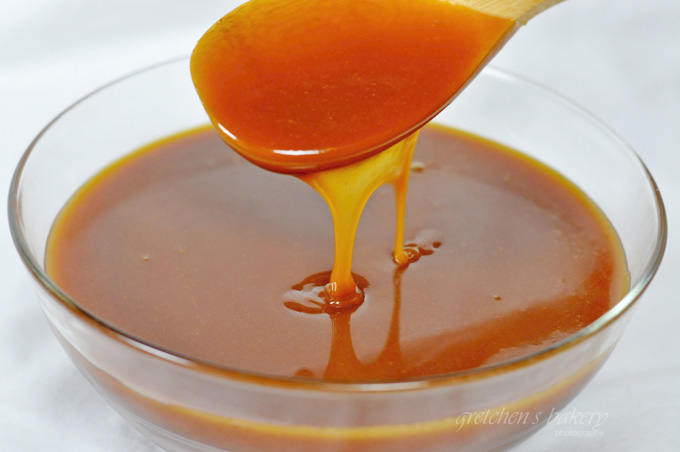 Cooking sugar to around 300 -320°F is quite literally the definition of caramelization
By adding water to that sugar with an acid like lemon juice or vinegar to prevent crystallization
Once the sugar has reached a beautiful medium amber color the fats are added
Typically in the form of a full fat coconut cream and sometimes vegan butter for added richness
Essentially the amount of liquid in a recipe is going to determine the thickness of your final caramel
Which is why we use the highest fat plant milks, since the moisture evaporates off leaving behind only the rich fat
Pro Tip: Using plant based condensed milk instead of plant milk will give you the thickest caramel sauce
Extracts like vanilla and sometimes liquors are added for another layer of flavor
This is the thinnest version of caramel sauce and it most used for dipping sauce, plated dessert garnish or drizzling over cakes and ice cream
Can be served hot or cold and will get thinner as it is exposed to warm temperatures and thicker as it is kept cold
Caramel sauce will thicken as it cools and will thicken even more over time as it is refrigerated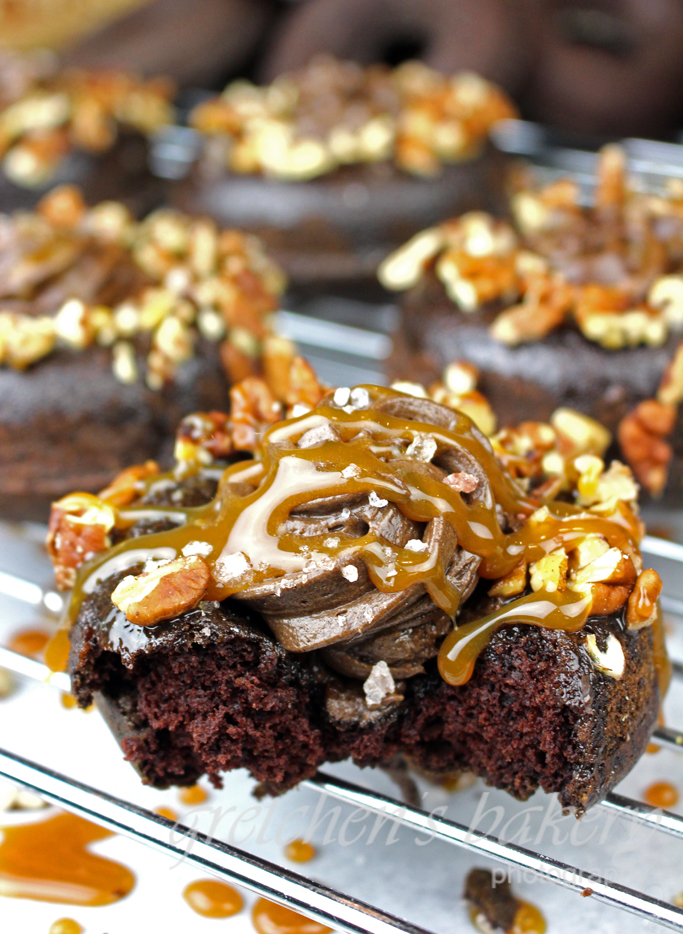 Traditional Caramel Recipe
Be sure to use a medium sized sauce pot as the sugar syrup will bubble up after pouring in the milk & butter. This can be dangerous! Additionally only use a wooden spoon (or high heat rated spatulas) to stir hot caramel
Ingredients
Granulated Sugar 1 cup (200g)
Water 3 Tablespoons (45ml)
Lemon Juice or Vinegar ½ teaspoon
Plant Milk *highest fat milk works best ½ cup (118ml)
Vegan Butter 1 Tablespoon (14g)
Sea Salt *optional ¼ ½ teaspoon *to taste
Instructions
Stir the sugar, acid and water only until is dissolved not after it starts to boil or you will get crystals in your caramel! The acid helps to prevent this, but it can still happen if you stir after it starts boiling
Watch it carefully as it turns from a light amber to medium amber, take it off the heat when it is medium amber as it will continue to cook and darker even after you remove it from the heat
Slowly & carefully pour in the plant milk and vegan butter and once the bubbling subsides stir it to a smooth sauce
Stir in the salt if using
Pour into a heat proof container and refrigerate until needed *it will thicken as it sits!
Notes
Caramel must be kept refrigerated at all times and has a shelf life of 1 month
Notes for Success with a traditional caramel recipe:
When cooking sugar it is first of all important to be very careful since we are cooking to over 300°F
It is very dangerous and will burn you severely if you get it on your skin
Another important tip is that once the sugar starts to boil you must stop stirring
Stirring sugar syrups after they have reached boiling point will always cause crystallization which is the number one enemy of candy making
By adding fat to the sugar syrup either before boiling or after it's been caramelized will also interfere with sugar crystallization
Another way to prevent crystallization after it's started boiling is to place a lid on the pot which will create steam and "wash" the sides of the pot that may have sugar grains clinging on
Some people will use a pastry brush dipped in water for this same effect
But pastry brushes can have residual particles in them that will only add to crystallization
Caramel sauces of all kinds typically have long shelf lives because they are so high in sugar with very little moisture.
Always keep your caramel recipe refrigerated for best quality and longest shelf life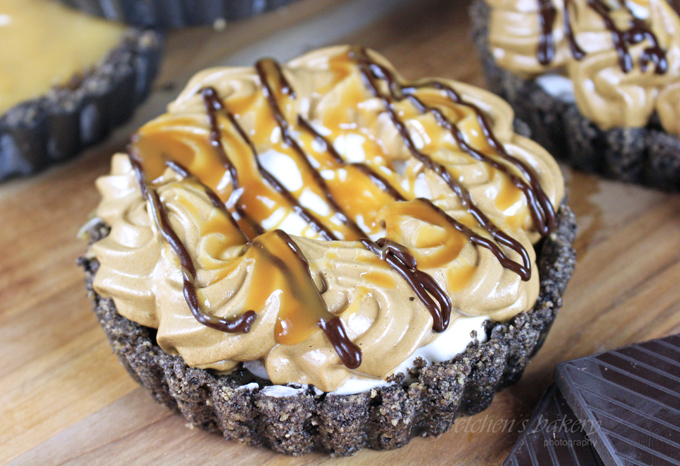 #2 way to guarantee your caramel comes out super thick
For fillings and drips that stay put!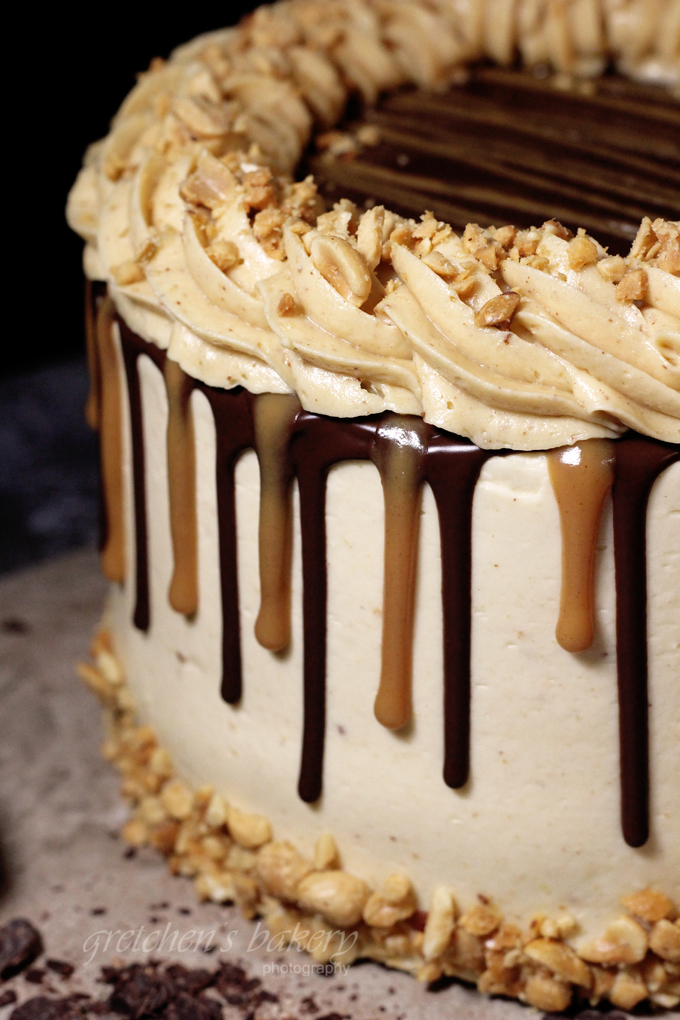 Cook the fats together with the sugar and reduce it until it is a thick gooey consistency
My preference for this type of caramel is to use Palm Sugar Paste instead of granulated sugar since it is already very thick

Palm sugar paste is made from the sweet nectar of the coconut or toddy palm flowers.
It's an integral ingredient in Thai cooking and is referred to as "original sugar" in traditional Thai cuisine before white granulated sugar became a thing.
This caramel turns out really sticky and gooey just like the center of a real Snicker's Bar!
Unlike palm oil, palm sugar is naturally produced in a sustainable~ eco-friendly way
As the trees are maintained for their sap instead of being cut down

Thick Caramel Recipe
Ingredients
1 cup Palm Sugar Paste
1 cup coconut milk (240ml)
Salt ½ teaspoon
Vanilla extract *optional 1 teaspoon (5ml)
Instructions
Combine the palm sugar and coconut milk together in a sauce pot and whisk smooth until it starts to boil
Once it boils reduce heat to medium-high heat and stop stirring
Let it reduce to almost half the original volume (which would be about 1 cup) this should take about 20 minutes
Add the salt and vanilla extract and swirl the pan to combine
Pour into a heatproof container to cool
Notes
Caramel must be kept refrigerated but will stay fine inside of cakes & pastries for a day or so.

Refrigerated caramel has a long shelf life of close to 1 month
Pro Tip:
If your caramel sauce is still to thin after cooling you can add a slurry of cornstarch for a fast thickener
1 Tbs cornstarch + 1 Tbs water added to every 1 cup caramel
Bring it all back to a boil and then refrigerate to set
This is not ideal since the cornstarch will make the sauce slightly "gelatinous" however it is a passable way to fix a thin caramel in a pinch
Healthier Date Caramel Recipe
#3 alternative and the easiest one of all is to make a no cook caramel out of dates!
Dates are natures candy and have the most intense sweetness just like sugar!
Only healthier!
By combining dates, cashews and plant milk together in a blender
You will have the thickest, easiest no stress caramel recipe
Great for fillings in cakes and even a dipping sauce too!
With some coaxing it will even drip on your cakes!
Pro Tips & Notes for success:
Medjool dates are the best, fattest, stickiest dates to use for a caramel sauce
But if you cannot get those it is fine to use regular dates instead
Just pour boiling water over them to plump them up for several minutes, then drain them and blend as usual
Adjust the amount of plant milk in the recipe to suit your desired consistency
The weight of the cashews are raw, before soaking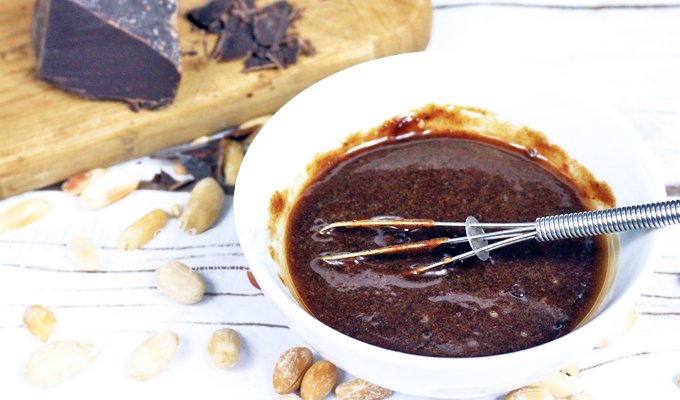 Date Caramel Recipe
Ingredients
Medjool dates pitted 1 cup packed approx 12 dates (212g) *see notes above
Raw Cashews ½ cup (75g)
Full Fat Plant Milk ⅓ cup (80ml)
Salt ½ teaspoon
Vanilla Extract 1 teaspoon (5ml)
Instructions
Bring the cashews and about 1 cup of water to a boil, then let stand for about 20minutes.
Drain cashews and add to a high speed blender with the erst of the ingredients and blend smooth
Notes
Date caramel must be refrigerated but can be kept at room temperature inside of cakes or pastries for up to 2 days

Refrigerate for longer storage up to 1 month
FOR A CLOSER LOOK AT HOW TO MAKE THE VEGAN CARAMEL RECIPE CLICK THE YOUTUBE VIDEO LINK BELOW!
The video shows how to make the Snickers Brownies
Skip forward to 4:50 in the video to see the different varieties of sugars being used