The most beautiful combination of flavors I've ever tasted!
Every bite of this Strawberry Lemon Lavender Cake is a burst of beauty!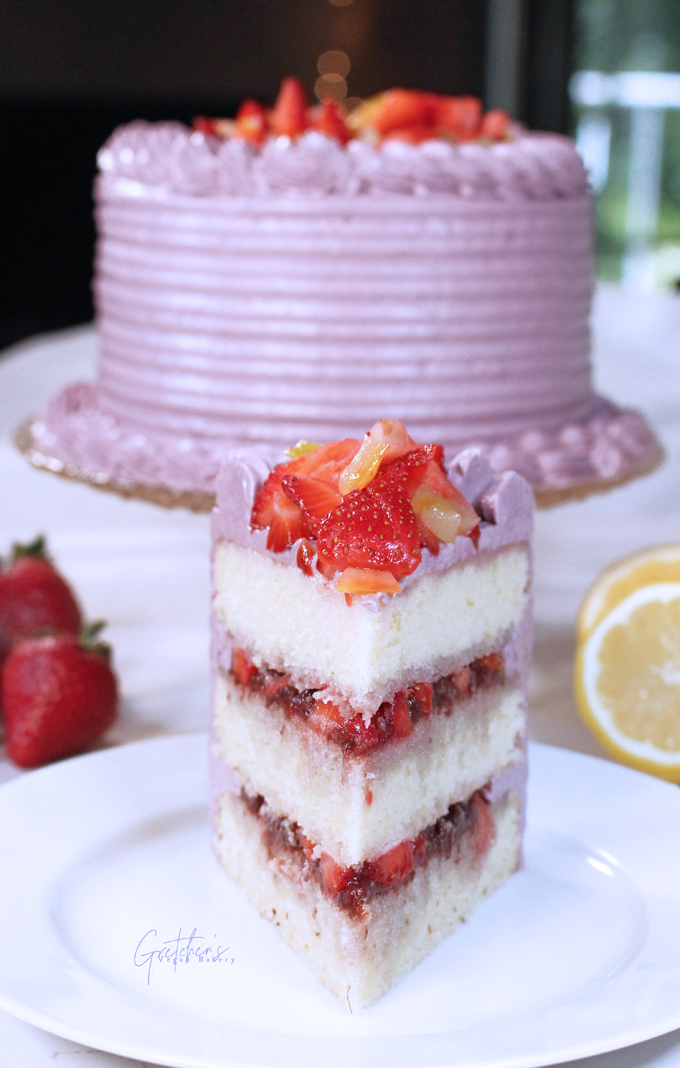 Lemon cake layers, lavender syrup and Silda's Jam in Strawberry Lemon Lavender
Lavender Italian Buttercream icing ties it altogether for the most refreshing cake I have ever tasted!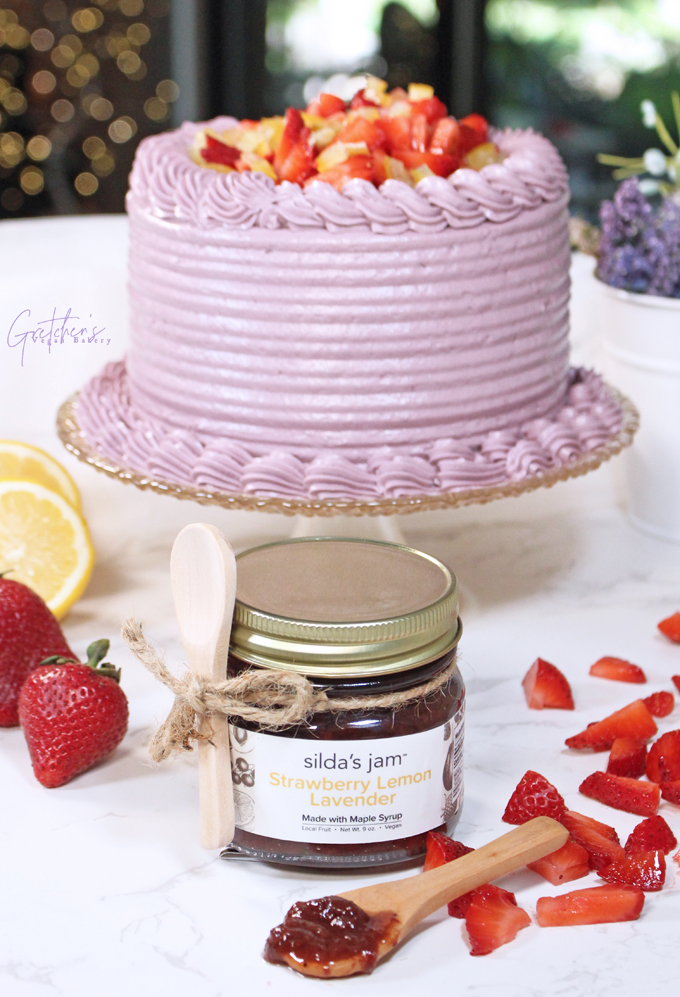 Refined Sugar Free Jam in the most unique flavors is what you will find with Silda's Jam
Fresh fruits from the Hudson Valley in upstate New York sweetened only with maple syrup!
This is a sponsored recipe post but I do not gain any monetary benefit from your order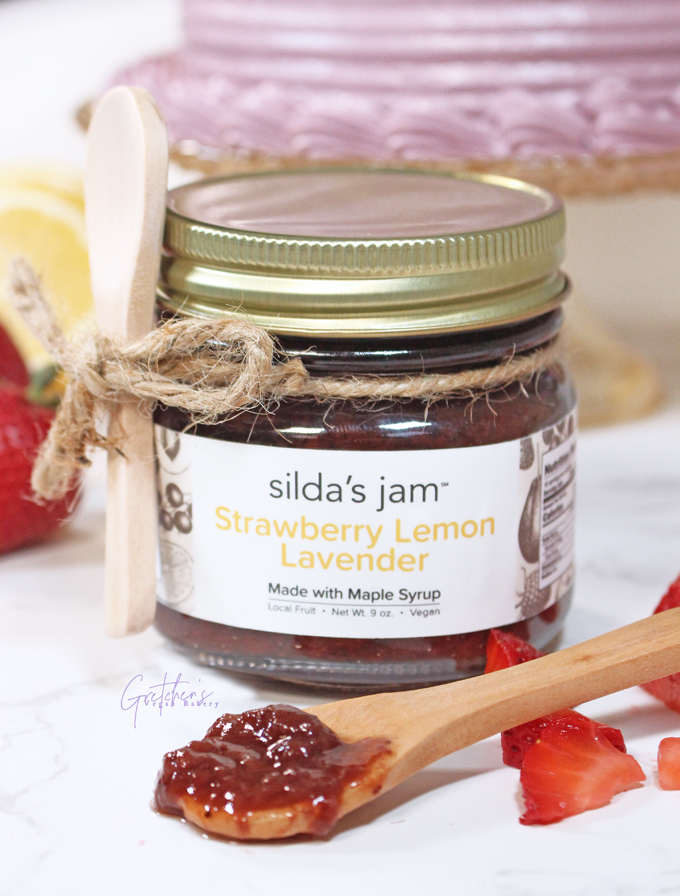 Be sure to check out Silda's Jam website for more luscious flavors of refined sugar free jam!
Also check out my Black Forest Cherry Tartlettes using Cherry Pie Jam from Silda's Jam!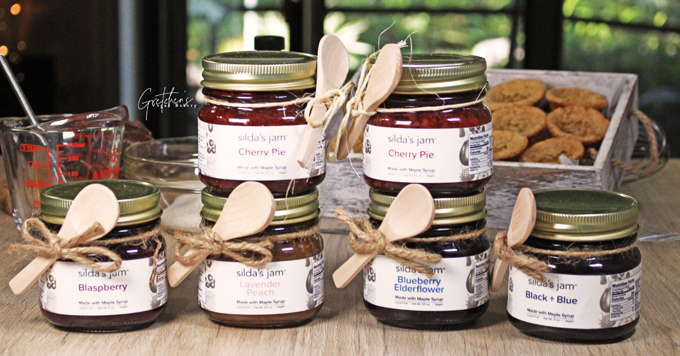 WATCH THE FULL YOUTUBE VIDEO TUTORIAL FOR HOW I MADE THIS CAKE!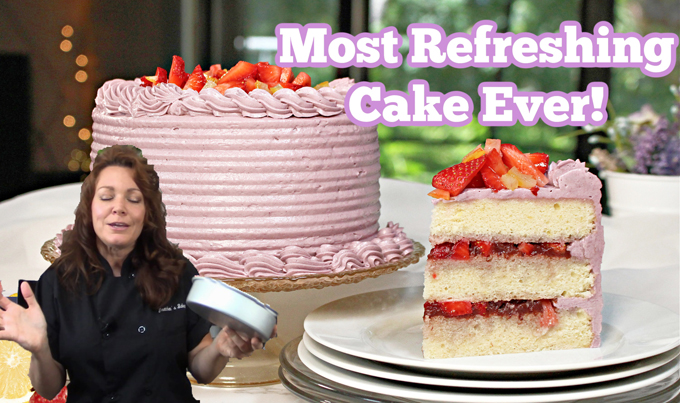 Notes for Success:
While I am using a 14 cup capacity food processor to mix the cake batter, you can mix all the ingredients together by hand in a large bowl
Simply add the wet ingredients to the dry ingredients and whisk for about 50 strokes
The resulting cake is like a finely textured pound cake reminiscent of a butter cake!
Listed below is the recipe for 3-6″ Cake Layers; for a larger cake double the recipe for 2-8″ or 9″ cake layers
I'm using my Italian Buttercream recipe for the icing today but you can use any recipe you like the best
Infused with lavender and natural food coloring derived from Wolfberry Super Flower Powder *not sponsored
However you can always use whatever food color you have or like best for the color of the icing
When using lavender in recipes be sure to buy culinary food grade lavender
I almost decided against making the lavender syrup to soak the layers, since there's already so many components to this cake
But I am so glad I decided to make it because this subtle lavender in every bite is what ties everything together!
The candied lemon is completely optional but again every single component of this cake works together like a dream come true!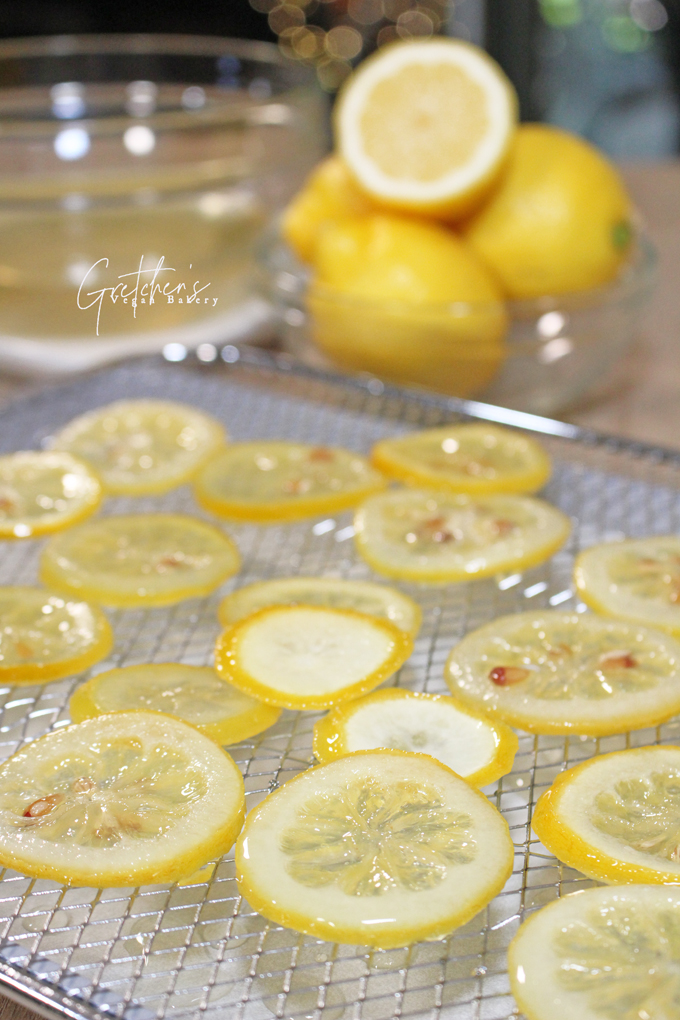 In the video you will see that I made a white chocolate trellis to adorn the side of the cake and also to stick on my edible pansy decor
Check out this video here for just the chocolate decoration if you want to make this for yourself
All you will need is a non tempering vegan white chocolate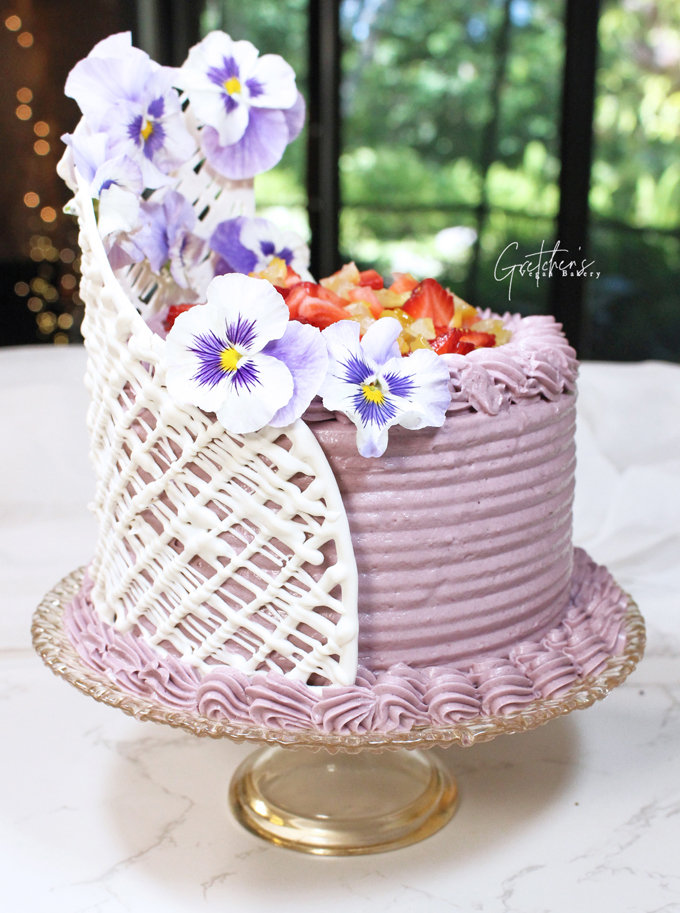 For more amazing cakes like this one click the links below!
Yield: serves 8ppl
Strawberry Lemon Lavender Cake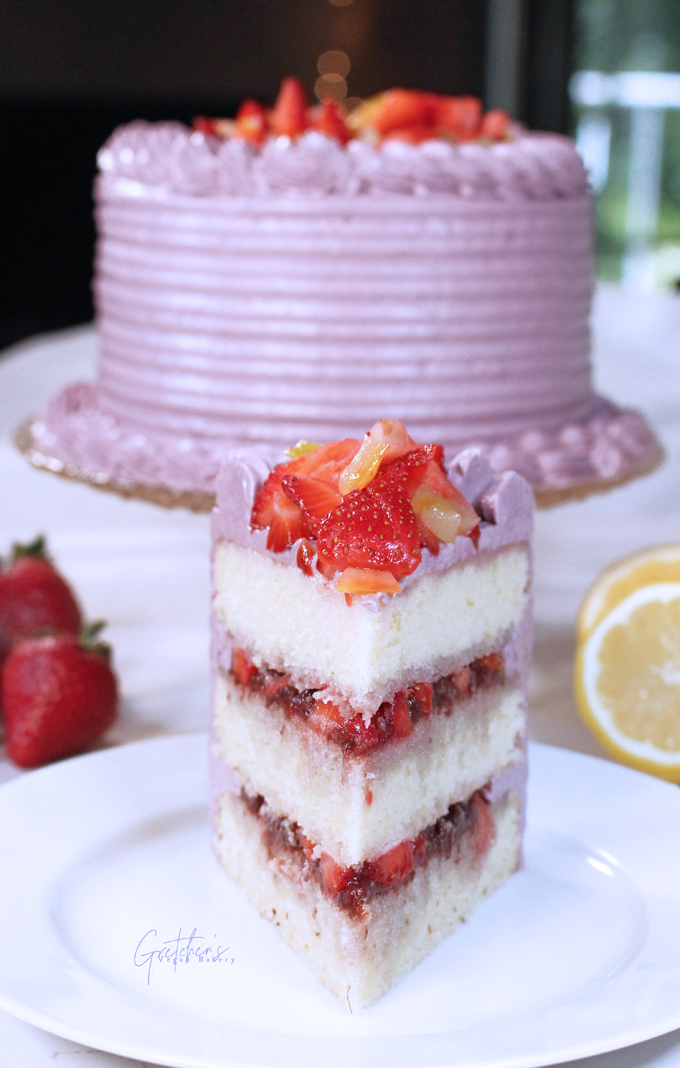 Total Time
4 hours
25 minutes
Ingredients
Fresh Strawberries chopped 1½ cups
For the Lemon Cake:
All Purpose Flour 2 Cups (250g)
Granulated Sugar ¾ cup (150g)
Baking Powder 1½ teaspoons
Baking Soda ½ teaspoon
Salt ½ teaspoon
Fresh Squeezed Lemon Juice 6 tablespoons (90ml)
Lemon Zest 3 teaspoons
Lemon Extract 1 teaspoon (5ml)
Vegetable Oil 8 Tablespoons (118ml)
Plant Milk 1 cup (240ml)
For the Lavender Buttercream:
Lavender Flowers 2 Tablespoons
1 teaspoon Wolfberry Super Flower Powder *optional see above
OR Violet Food Color as needed
Water 4 Tablespoons (60ml)
For the Lavender Syrup:
½ cup Lemon Syrup from the candied lemon recipe below
OR ¼ cup water
¼ cup granulated sugar
Lemon Zest 3 teaspoons
1 Tablespoon Lavender flowers
Wolfberry powder 1 teaspoon *optional
For the Candied Lemons:
1 cup granulated sugar (200g)
1 cup water (240ml)
3 large lemons
Instructions
Grease and parchment line your cake pans and preheat the oven to 350°F
First prepare the lemon cake recipe by combining all the ingredients together in the food processor (or in a large mixing bowl to whisk by hand)
Process to a smooth batter then divide the batter evenly amongst your prepared cake pans
Bake for about 25minutes or when you insert a toothpick it yields moist crumbs not raw batter
Cool in the pans until you can safely touch them without burning your fingers and flip the cakes out onto a cooling rack
Prepare the Italian Buttercream recipe according to the recipe instructions for that recipe
Meanwhile combine the water, lavender flowers and wolfberry powder together in a small sauce pot and steep for about 30 minutes
Cool to COLD then strain through a cheesecloth or mesh strainer pressing out all the juice from the flowers, then add to the buttercream recipe at the last stage of mixing
Next prepare the lavender syrup by steeping lavender flowers with wolfberry powder in ½ cup of the reserved lemon syrup from teh candied lemons recipe.
If you are not making candied lemons simply combine water with sugar, lemon zest, the lavender flowers & wolfberry powder together in a small sauce pot and bring to a boil them simmer for 10 minutes. Strain and reserve the syrup for later
To make the candied lemons combine the water and sugar together in a large sauteuse and bring to a boil, slice the lemons to 1/8" thick, then place them in a single layer into the boiling sugar solution, simmer for 45 minutes
Chop the lemon slices into tiny bits to use as the added decor to the top of the cake
Now assemble the cake as shown in the video tutorial
Notes
Strawberry Lemon Lavender cake can be kept at room temperature in a cool spot for one day (maybe 2 if it is not too hot)
For longer storage keep refrigerated for up to 1 week.
The cake layers can be frozen (wrapped well) for up to 1 month