Quite possibly the most sought after recipe from my pre-vegan days!
The Tropical Carrot Cake recipe was one of the recipes that put me on the map!
Look no further your search is over!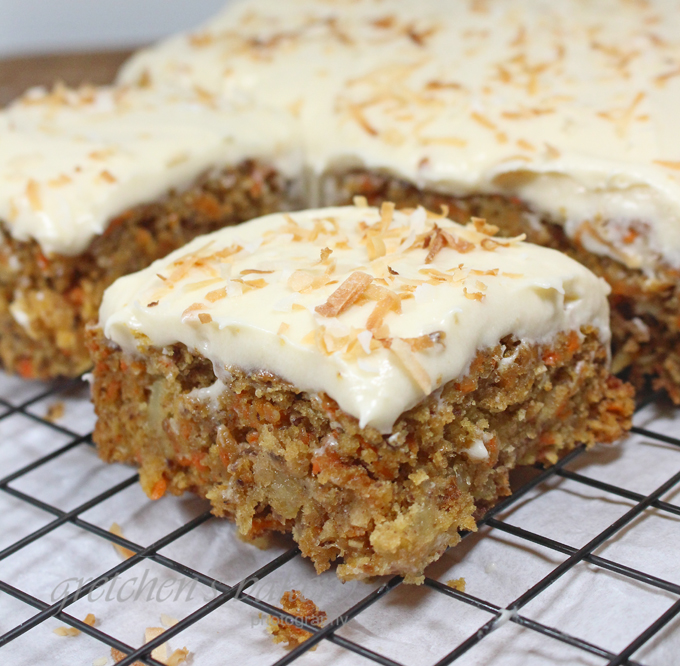 Tropical Carrot Cake Recipe with Cream Cheese icing!
For an amazing new improved Cream Cheese Icing recipe with NO VEGAN CREAM CHEESE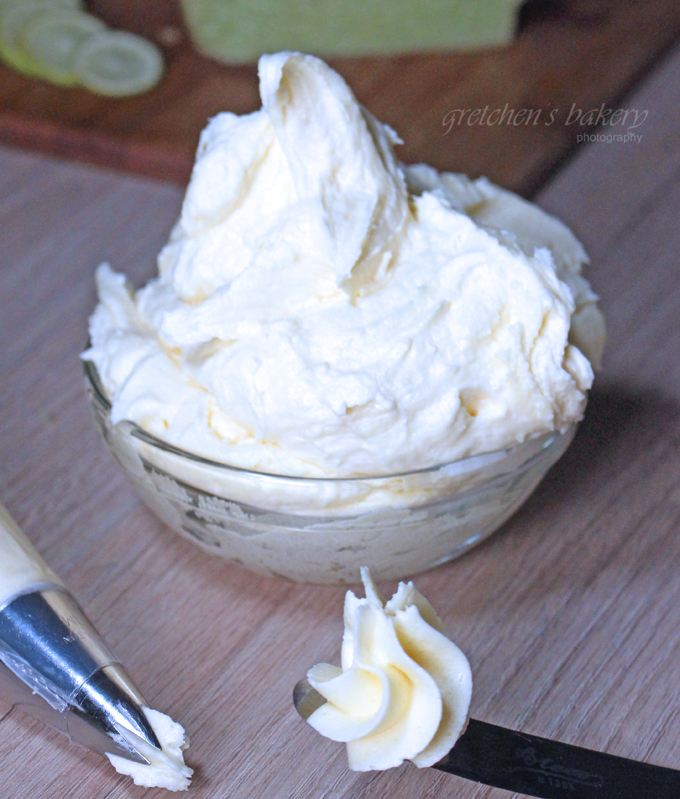 With pineapple and toasted coconut for a tropical flare
Both the recipes for the cake and the cream cheese icing are one bowl mixes and no mixers required!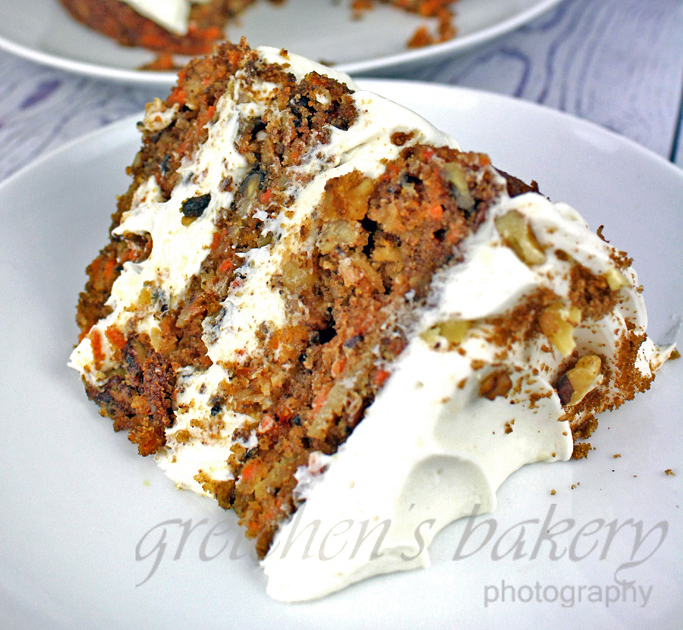 Make cupcakes, sheet cake, layers cakes and even loaves!
I've decided to make this cake into a sheet cake style today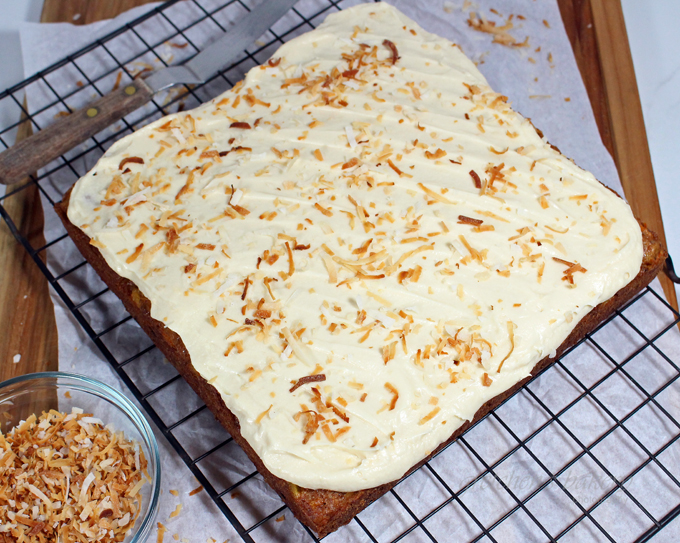 But this recipe will convert perfectly into eight inch cake layers as well.
If you found yourself here by accident while looking for the traditional carrot cake recipe, not to worry!
I have that one too!
CLICK HERE FOR THE ORIGINAL CARROT CAKE RECIPE WITH CREAM CHEESE ICING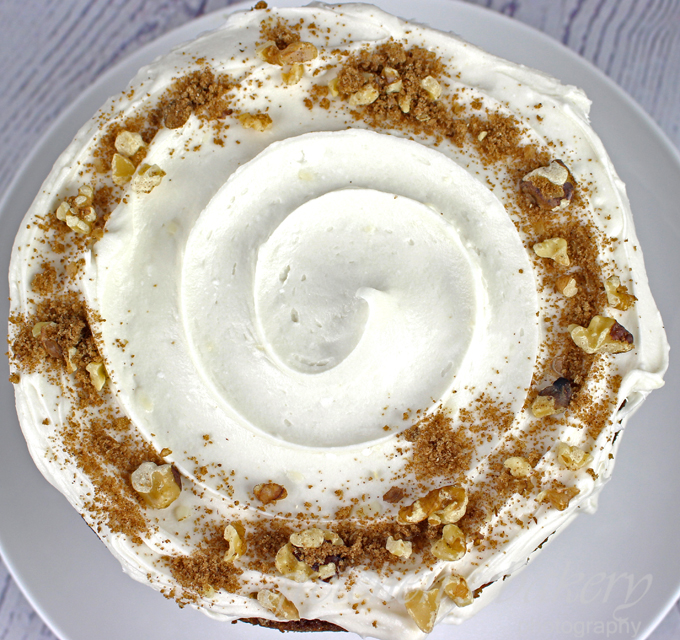 Notes for Success:
I have not made an updated video for this recipe since it is literally the exact recipe and mix method as the traditional version with the walnuts & apples
CLICK HERE FOR THE FULL YOUTUBE VIDEO TUTORIAL FOR HOW TO MAKE THE CARROT CAKE & ICING!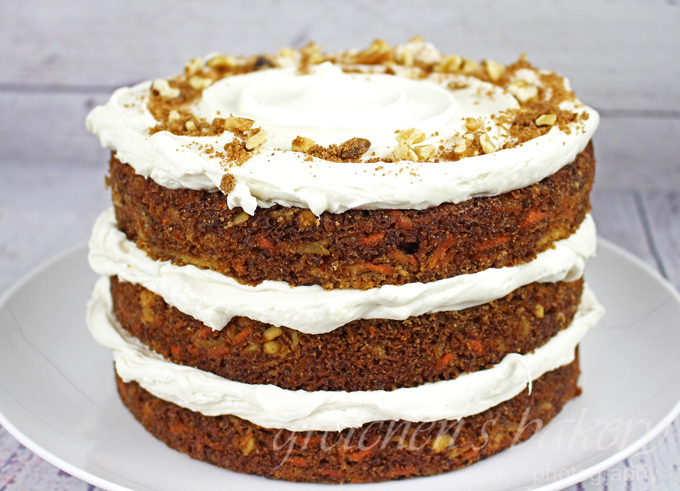 For the tropical version you will substitute crushed, drained pineapple for the apples and toasted coconut instead of walnuts!
Everything else is the same!
For the traditional recipe I made for the Cream Cheese Icing (listed below)
I actually warn you NOT to use an electric mixer for the cream cheese icing because vegan cream cheese is so fragile it has a tendency to turn into soup if you are not gentle!
Additionally I like to add a small portion of vegan buttercream for added stability; this is completely optional
However I urge you to forgo the vegan cream cheese altogether and go for the NEW IMPROVED 2-2-2!
This cake is sufficiently sugared enough and doesn't need more sugar from the coconut; so I use unsweetened coconut
If you cannot find unsweetened coconut don't worry, you can omit about 2 tablespoons of sugar from the recipe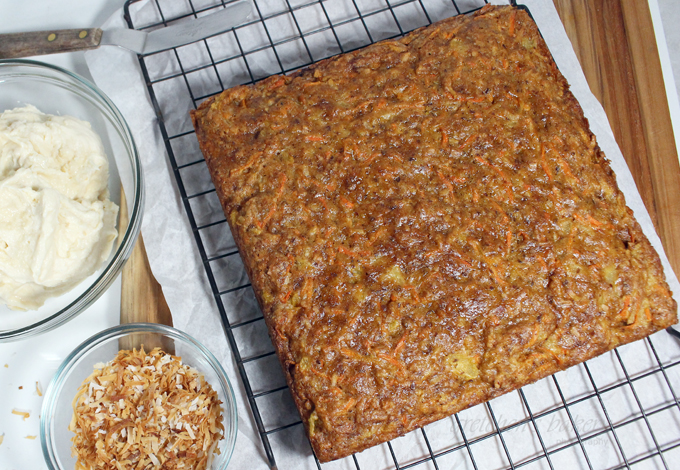 Changing Pan Sizes
This recipe will make 2-8″ Layers / 3- 7″ layers or 1 – 9″ X 9″ sheet cake
If you want to make 9″ x 13″ layers you will get one thinner layer out of all the batter in the recipe below
So for a two layer 9″ X 13″ cake you will have to double the recipes listed below
Also makes great cupcakes! I think you would get almost 24 cupcakes out of this recipe!
Just fill cupcake liners 3/4 full and bake at same temperature but for maybe just about 18 minutes?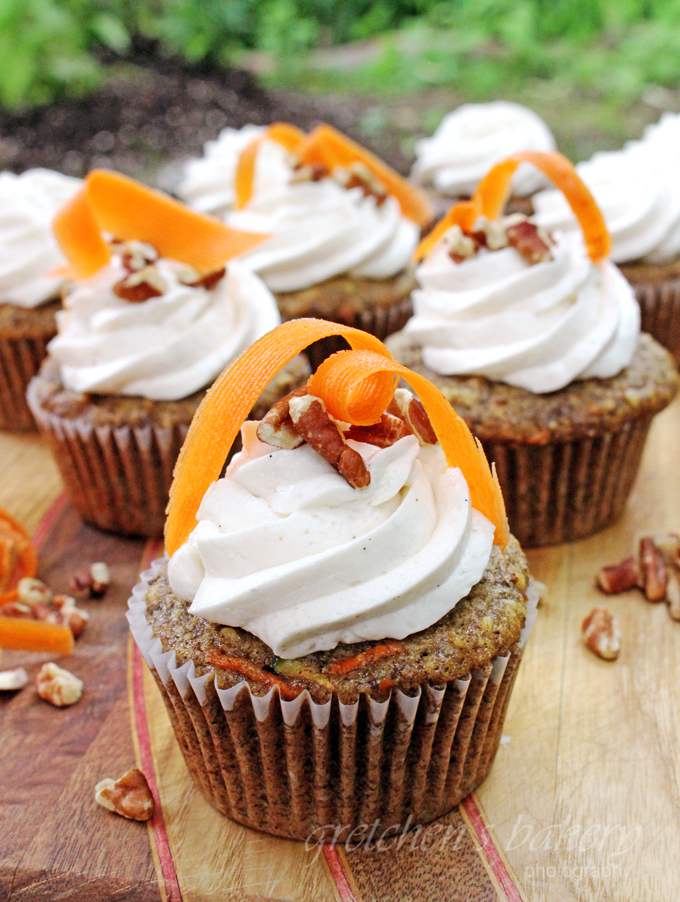 For more great veggie recipes click the links below!
Tropical Carrot Cake Recipe
Ingredients
For the Carrot Cake Recipe:
Vegetable Oil ¾ cup (177ml)
All Purpose Flour 1 cup + 2 tablespoons (140g)
Cake Flour ½ cup (60g)
Baking Powder 1 teaspoon (4g)
Baking Soda 1 teaspoon (4g)
Salt ¼ teaspoon
Ground Cinnamon 1¾ teaspoons
Brown Sugar ½ cup (105g)
Granulated Sugar ½ cup (100g)
Ground Flax Seeds 3 Tablespoons (24g)
Hot Water 6 Tablespoons (90ml)
Vanilla Extract 1½ teaspoons (7ml)
Carrots 4 medium (approx 2 cups 250g)
Crushed canned pineapple drained extremely well ¾ cup
Orange Zest & Juice from ¼ large orange approx 1 Tablespoon juice & 1 teaspoon zest
Toasted Coconut ¾ cup plus more for garnish
For the Cream Cheese Icing: **see notes above new & improved recipe!
Vegan Cream Cheese 1 cups (226g)
Vegan Butter ¼ cup (56g)
Confectioner's Sugar 1 cups (120g)
Vanilla Extract 1 teaspoon
Vegan Buttercream 1 cup *optional
Instructions
First prepare your cake pan(s) with parchment paper lining & pan grease
Preheat your oven to 350°F
Combine the flax meal with the hot water and let stand to thicken
In a large bowl combine the both sugars with the oil, vanilla extract, orange zest & juice and the salt, whisk smooth
Sift together all of the dry ingredients directly into the sugar mixture in the bowl and whisk smooth
Add the grated carrots and drained pineapple and the toasted coconut then mix smooth
Pour batter into greased cake pans and bake immediately at 350°F in a preheated oven for approximately 25-40 minutes depending on the size of your pans
Cakes are done when a toothpick inserted into the center comes out with moist crumbs not raw batter.
Cool the cakes in the pans until they are cool to the touch, then flip them out onto a cooling rack to cool completely
Meanwhile prepare the cream cheese icing by creaming the sifted confectioners sugar with the softened vegan butter.
Add the vanilla extract and then add the vegan cream cheese and mix by hand with a wooden spoon or spatula until combined well.
Add the optional vegan buttercream and refrigerate until ready to ice your cake.
Notes
Carrot cake that is iced with cream cheese icing must stay refrigerated at all times.
3.5.3251