Vegan Ice Cream Sandwiches
Quite possibly one of the easiest ways to satisfy any sweet craving in a matter of minutes!
If you are like me you will always have balls of cookie dough stashed in the freezer for those moments of uncontrollable cravings!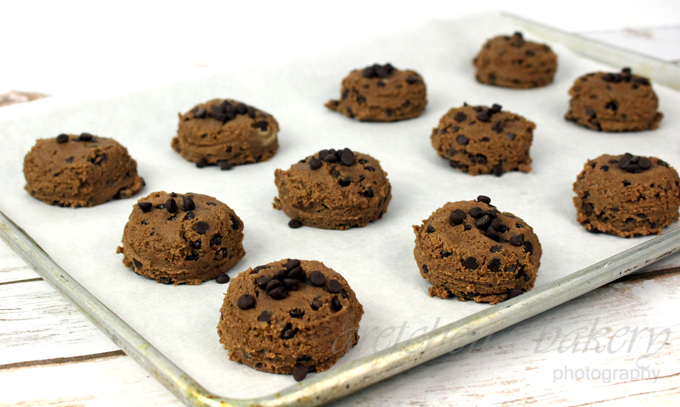 Today it happens to be this triple chocolate cookie and my favorite vegan ice cream by SoDelicious *not sponsored
If you are a chocolate cookie lover this one is for you!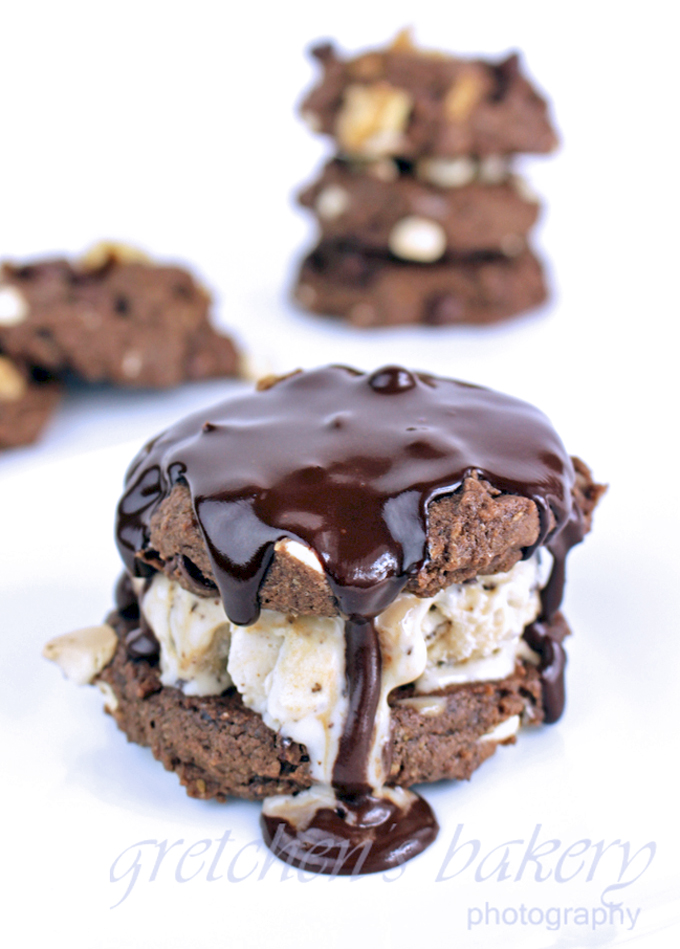 I've added walnuts to this cookie recipe and a portion of oat flour and flax meal keeps everything nice and moist!
I love the soft chewy insides of this particular recipe loaded up with white chocolate and semi sweet chips too!
Thick, dense, brownie-like cookies and of course a hefty dose of chocolate sauce on top is a must!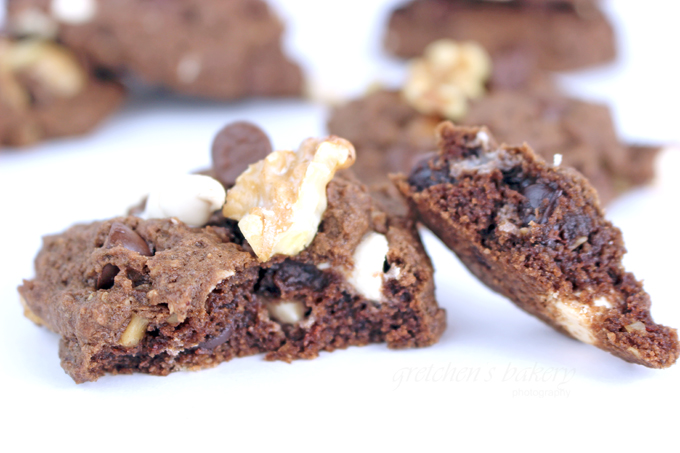 Of course if you are not into this triple chocolate cookie recipe, you can use any cookie you like the best to make instant chip-wiches!
In fact I have actually done it more recently with a Coconut Cookie and Coconut Caramel Ice Cream stuffed inside!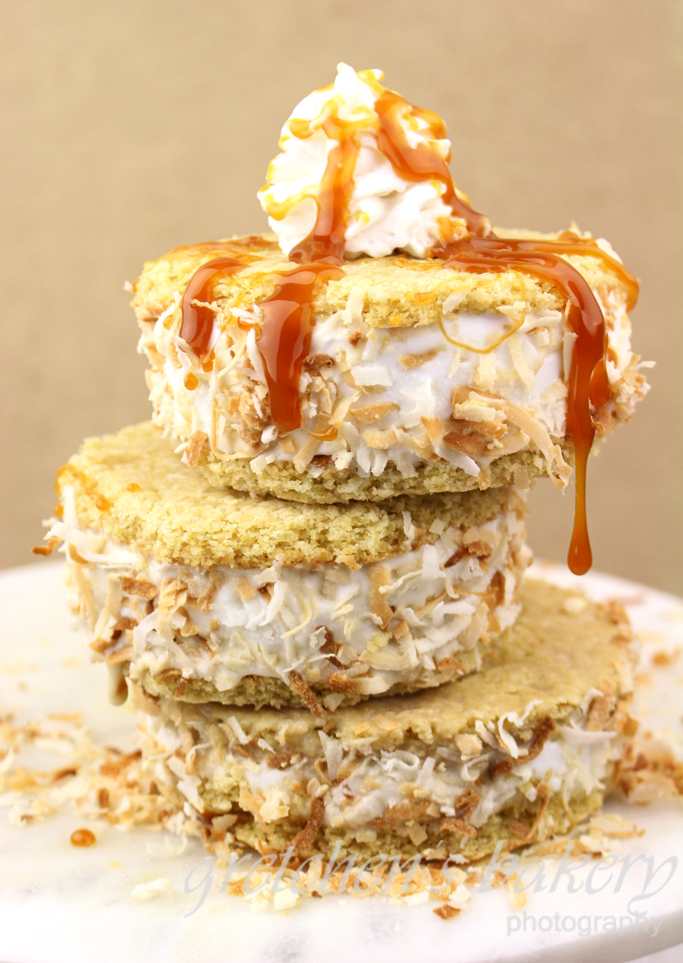 But good ol' chocolate chip cookies will work equally well here too!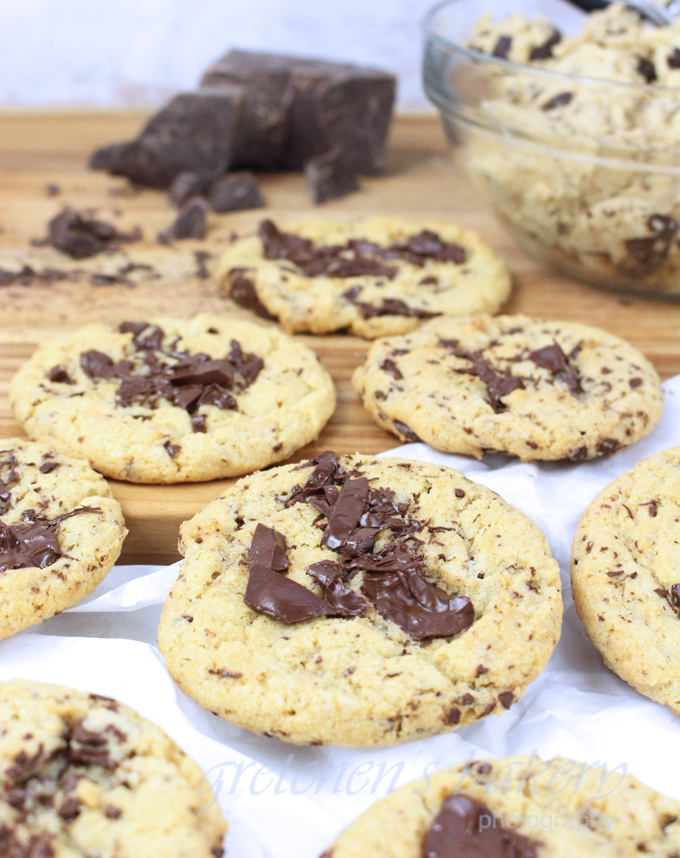 I mean there really are no rules when it comes to making homemade vegan ice cream sandwiches!
CLICK HERE FOR THE YOUTUBE VIDEO TUTORIAL FOR HOW TO MAKE THESE COOKIES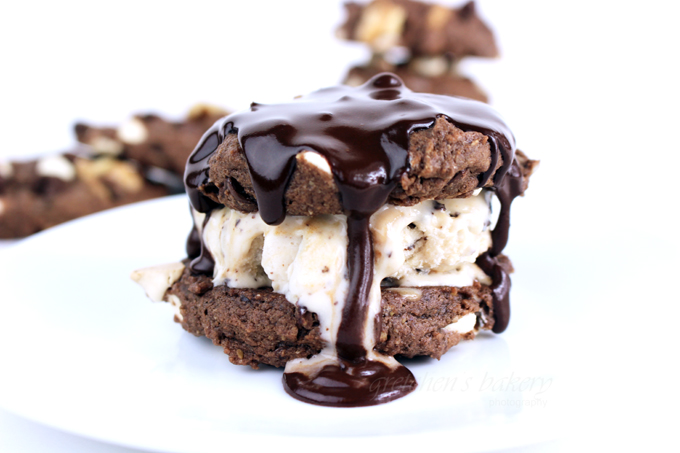 For more ice cream recipes click the links below!
Toasted Coconut Caramel Ice Cream Sandwiches
Nice Cream Recipe Caramel Banana Parfait

Triple Chocolate Cookie Ice Cream Sandwiches
Serves:
12 cookies or 6 sandwiches
Ingredients
Vegan Butter 6 Tablespoons (85g)
Vegan Sugar ⅓ cup (70g)
Vanilla Extract 1 teaspoon (5ml)
Flax Meal 2 Tablespoons (16g)
Hot water 5 Tablespoons (75ml)
All Purpose Flour ½ cup + ⅓ cup (104g)
Oatmeal 2 Tablespoons (14g)
Cocoa Powder 2 Tablespoons (12g)
Salt pinch
Baking Powder ½ teaspoon
Baking Soda ½ teaspoon
Vegan White Chocolate Chips ½ cup
Vegan Semi Sweet Chocolate Chips ½ cup
Walnuts ½ cup
For the optional chocolate sauce:
Vegan Chocolate ½ cup
Any milk alternative of your choice, I prefer Soy or Oat as it is thicker ¼ cup
Instructions
Combine the flax meal with the hot water and let stand to thicken
Grind the oatmeal to a flour consistency
Sift the flour with the cocoa powder, baking soda, powder and salt and add the oatmeal to sift too. The oats may leave behind larger pieces that will not go through the sieve that's ok, add to the mixture anyway.
Cream the butter with the sugar until light and fluffy then add the vanilla extract and the flax paste, Mix well
Add the sifted dry ingredients all at once and mix just to combine
Add the chips and nuts last and mix well.
Scoop with a 2oounce scoop onto a parchment lined sheet pan and bake in a preheated 350°F oven for 12 minutes.
Meanwhile heat the chocolate with the milk until smooth for a rich chocolate sauce to pour over your ice cream sandwiches
Notes
Cookies can be stored in an airtight container at room temperature for up to 10 days.
Freeze the dough
for longer storage or to have fresh baked cookies at any time